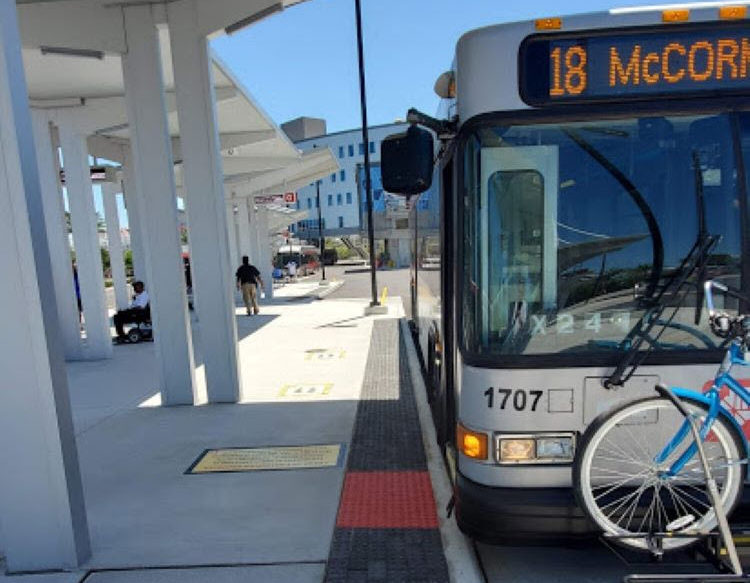 Federal funds go to help with JTA administrative costs caused by coronavirus.
The Jacksonville Transportation Authority is receiving $12.9 million in federal grants to help respond to the coronavirus pandemic.
The money is a combination of two grants from the U.S. Department of Transportation's Federal Transit Administration and is part of the CARES Act signed by President Donald Trump in March, a DOT announcement said Friday. The $12.9 million is on top of the $15.2 million in CARES Act funding already allotted to JTA in May.
The money is used to institute programs to help prevent the spread of COVID-19. The funding is designated for JTA administrative expenses for bus service, St. Johns River Ferry service in Mayport and for  Skyway Express operations in downtown Jacksonville.
JTA also adjusted some bus routes and added more bus trips in June to provide more time for passengers to board and allow for more social distancing.
JTA faced several challenges during the coronavirus outbreak in Jacksonville, which has grown exponentially in the past month. The transportation agency has had several drivers test positive for the  illness.
Jacksonville, as with many metropolitan areas in Florida, has been a COVID-19 hot spot in recent weeks. The city broke its own daily record for new cases this week when it added 840 new infections on Wednesday. Jacksonville also exceeded 15,000 cases on Thursday as the First Coast crossed the 20,000-case threshold.
JTA instituted a face covering policy on June 29 for all passengers using its buses and other vehicles and the agency has provided some masks for riders. The agency used some of its automated vehicles to assist with COVID-19 testing.
JTA's transportation offerings will also likely be pushed to the limits when tens of thousands of Republican Party faithful are expected to descend on the city for the Republican National Convention Aug. 24-27 downtown.
GOP leaders have already said they'll move many of the events surrounding the convention to outdoor venues in hopes of minimizing the spread of coronavirus instead of holding the event solely indoors at the VyStar Veterans Memorial Arena. The convention will likely cause modifications for some JTA bus routes in downtown.
The funding heading to Jacksonville is part of a larger $25 billion funding package for multiple governments across the United States.
"We know many of our nation's public transportation systems are facing extraordinary challenges and these funds will go a long way to assisting our transit industry partners in battling COVID-19," said Federal Transit Administration Acting Administrator Jane Williams. "These federal funds will support operating assistance to transit agencies of all sizes providing essential travel and supporting transit workers across the country who are unable to work because of the public health emergency."