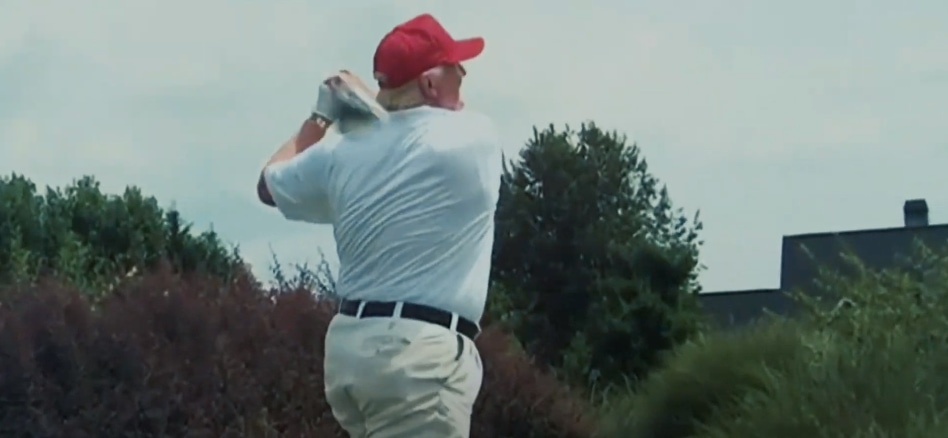 The ad highlights Trump's golf habit amid backdrop of concerned seniors.
The Joe Biden for President campaign is launching a new television commercial in Florida blasting President Donald Trump for the impact his executive order and statements about payroll taxes could have on Social Security.
In the new 30-second spot "Swing," there is a lot of video footage of Trump playing golf while the narrator tells Florida's seniors that Trump's executive order "directs funding cuts for Social Security."
"He also proposed slashing hundreds of millions of dollars from the Social Security Trust fund," the narrator continues.
The commercial is exclusive to Florida, going live Tuesday in digital and television platforms, and targeting Florida's senior citizens.
The commercial also includes shots of concerned-looking seniors, many of them wearing face masks. It ends with Trump back on the golf course, as the narrator says, "Once again, Donald Trump's failed leadership is hitting seniors the hardest."
In an accompanying opinion piece, Biden laid out his concerns about the executive order and Trump's subsequent comments.
"One of his orders would immediately shut down a large portion of the funding Social Security relies on to provide retirement security to tens of millions of Americans — including nearly 4 million Florida seniors. Not only that, Trump made clear that this is just the opening salvo in a new, reckless war against Social Security. He stood at his golf course podium and promised to defund Social Security if he is re-elected," Biden's column states.
"That's no campaign hyperbole. Here's the deal. He wants to permanently cut the funding source for Social Security. Americans pay these payroll taxes knowing that their Social Security will be there for them when they retire. That is a sacred trust. That is why when President [Barack] Obama and I worked with Congress to temporarily cut payroll taxes during the last downturn, we made sure every dime owed Social Security was 100% protected. We accounted for every dollar," Biden continued. "Trump actually said he wants to 'terminate' those taxes. That is his word, not mine. Yet, without that funding, we would be ending Social Security as we know it."