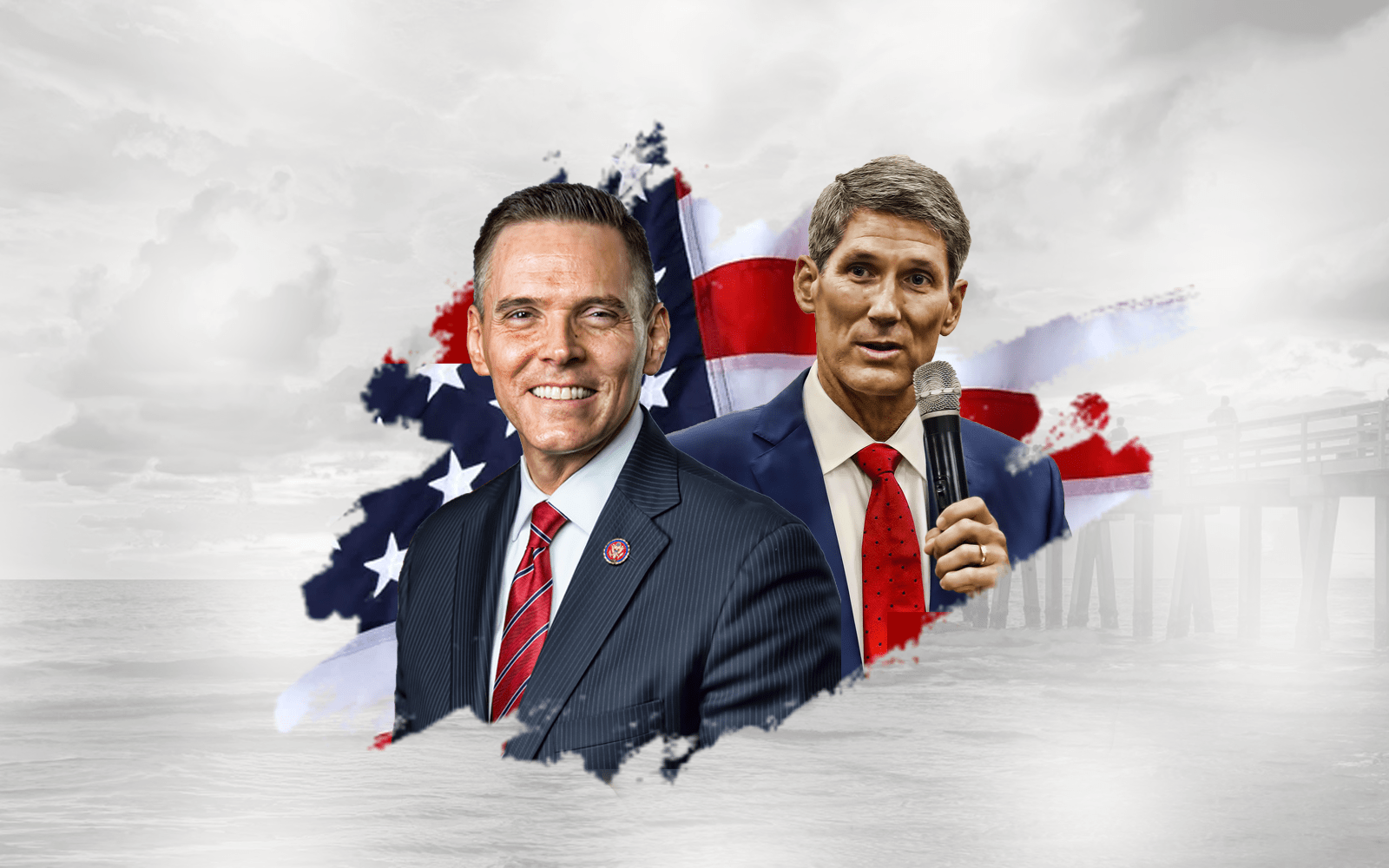 Plagued by a massive campaign finance blunder, Ross Spano could be in trouble.
U.S. Rep. Ross Spano has been in Congress for one term only, and he's already facing the political fight of his life.
Spano faces a credible challenge from Lakeland City Commissioner Scott Franklin in Florida's 15th Congressional District.
Bogged by a massive 2018 campaign finance blunder, Spano has become a lightning rod, facing attacks from both the left and the right as he struggles through a contentious first reelection battle.
He's bleeding support.
As of the end of July, Spano had just $244,000 on hand, but owed another $114,000, mostly on legal fees, leaving him with just $130,000 available heading into August. For an incumbent, that's a paltry showing and is hard evidence Spano has struggled for relevance this cycle.
Meanwhile, Franklin had $104,000 still on hand. While that's less than Spano, and represents $350,000 Franklin put into his own campaign, it's a shot to Spano — Franklin entered the race late and he came to the table as a lower-office Republican without the benefit of incumbency.
Spano's plight is also evidenced in endorsements. Most notably, Spano's congressional colleague, Matt Gaetz, endorsed Franklin. On paper, Spano and Gaetz should be ideologically aligned. Both are staunch President Donald Trump allies and their policies fall on the far-right spectrum. With Gaetz's nod toward a challenging Republican, it signals major trouble ahead for Spano.
"Hi, this is Congressman Matt Gaetz, President Trump's number one ally calling to tell you that your Congressman Ross Spano has just got to go. Ross Spano is so weakened by the Justice Department corruption investigation that we can't count on him to defend President Trump against Pelosi and the liberals," Gaetz said in a taped call to Republican voters earlier this month.
Trump hasn't specifically weighed in on the race, but Gaetz inferred he was Trump's messenger.
"President Trump and I personally need Scott Franklin to help keep the fight for the Trump agenda alive and to take back the House of Representatives. Everything is on the line this election and we can't have a weak link like Ross Spano take down our team. Let him fight his legal trouble… I don't suggest defeating an incumbent Republican lightly, but the President's agenda, our party and our nation are at stake this election," Gaetz said.
And then there are polls. A St. Pete Polls survey taken earlier this month put Spano just one point ahead of Franklin in the primary, 42% to 41%. That lead falls well within the survey's 4% margin of error, not a place an incumbent expects to find themselves.
At issue are 2018 loans Spano accepted from two friends, which he then used to loan his own campaign, a clear violation of campaign finance laws governing contribution limits. Spano is now under federal investigation, which has plagued not only his campaign, but his service in Congress.
Even if Spano manages to squeak by Franklin in Tuesday's primary, he'll face a competitive Democrat in November.
Rep. Adam Hattersley, who won Spano's former Florida House District 59 just two years ago, faces former investigative journalist Alan Cohn in the Democratic primary for CD 13. Jesse Philippe is also running, but isn't considered viable.
Both Hattersley and Cohn have made their campaigns not only a referendum on each other, but also on Spano.
Heading into July, Hattersley had nearly $236,000 on hand, a six figure lead over Spano's available cash. Cohn would enter the general election on even ground with Spano, with just shy of $130,000 on hand.
What's worse for Spano, whoever wins will have solid backing from the Democratic Congressional Campaign Committee, which has made taking Spano out one of its top 2020 priorities.
That could be why Franklin is enjoying support despite facing an incumbent, which is usually a tall order.
If Spano is on the ballot in November, there's a real chance Democrats could squeeze another seat to boost its majority in the House, or, erase gains potentially made in other competitive races where Republicans are seeking to reclaim Democratic-held seats.
Though, he's not totally without elected support. Several colleagues in the House have endorsed Spano, including House Minority Leader Kevin McCarthy and Minority Whip Steve Scalise. U.S. Sen. Marco Rubio also supports Spano.
While Spano hasn't seen traditional party support, he has enjoyed financial backing from the far-right Club for Growth PAC, which has pumped more than $72,000 into Spano's campaign, as of the end of July.
Should Spano lose on Tuesday, it's possible the group might come to Franklin's aid in the general election.
Political insiders are watching. Former Rep. Shawn Harrison called it a "wow" race. He expects Franklin to carry Lakeland and Spano to claim Hillsborough in the primary.
"This will be a 50.5 to 49.5 squeaker with (I believe) Spano emerging on top but ripe for the House Ethics Committee to drop the hammer on him in September and fatally wound him for the General," Harrison said.
"I think Hattersley wins the Democratic primary and poses a real likelihood of flipping that seat. He's a Navy veteran, college athlete, family man. The only kind of Democrat that has a chance in that District. If Franklin wins we keep the seat easily."
CD 15 covers parts of east Hillsborough County and Lakeland.