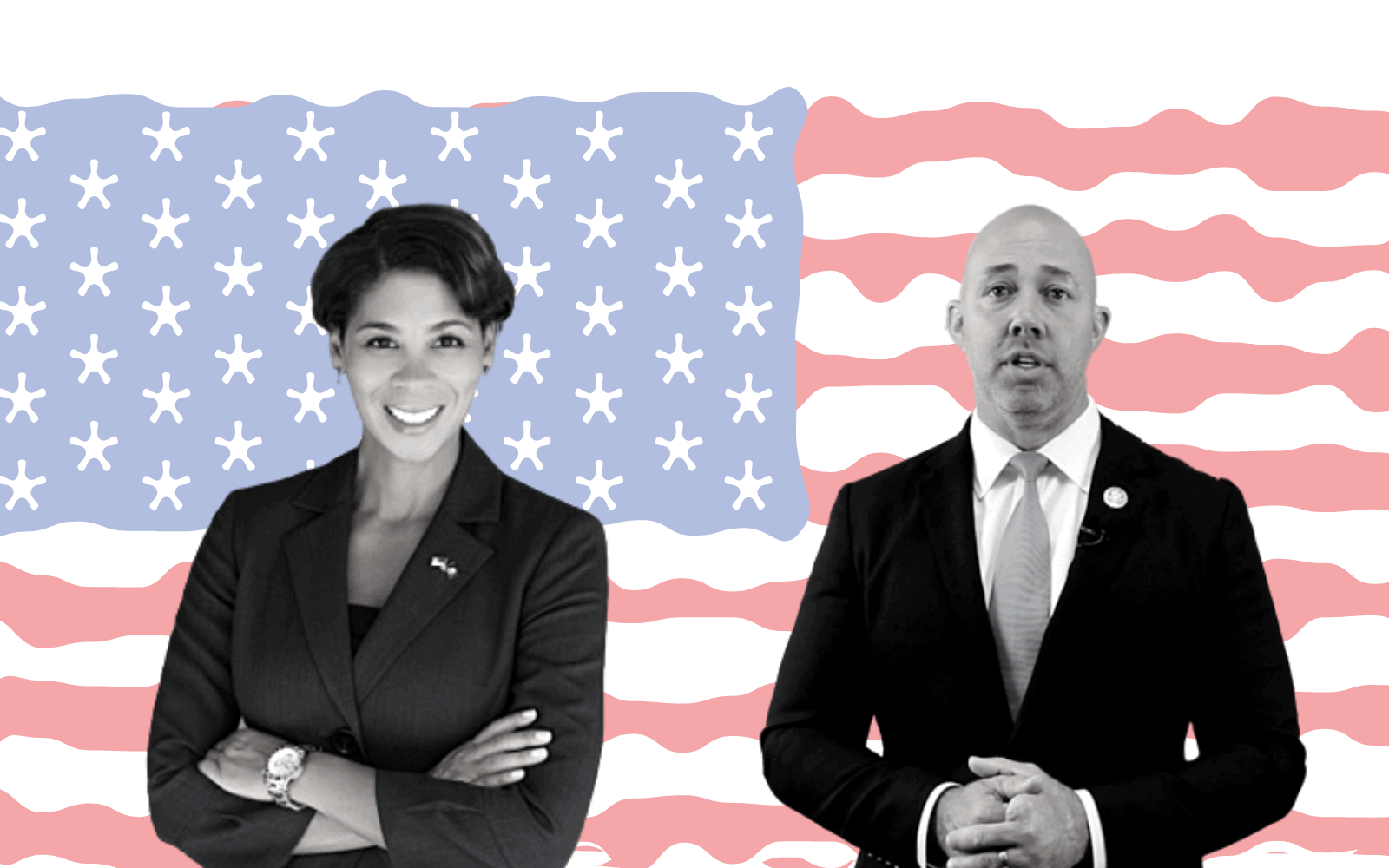 Democrats controlled the CD 18 seat until Patrick Murphy left for a 2016 Senate run.
Democrats held the seat in Florida's 18th Congressional District as recently as 2016. In that year's election — and in 2018 one cycle later — the script was flipped, with Republican Rep. Brian Mast cruising to General Election wins.
Have Democrats lost the seat for good?
This year, Democrats selected former Navy JAG Officer Pam Keith to challenge Mast. The district covers parts of northern Palm Beach County — including West Palm Beach — and extends into Martin and St. Lucie counties.
The current form of the district was created ahead of the 2012 election, after the decennial census. Democratic Rep. Patrick Murphy narrowly won the seat that cycle, defeating Republican candidate Allen West by less than a percentage point.
Murphy cruised to reelection in 2014, winning by nearly 20 percentage points.
When Murphy mounted a Senate bid in 2016, the seat was left open once again. Mast went on to win the open race by more than 10 percentage points — a net shift of 30 percentage points toward Republicans in just two years. So what happened?
CD 18 was not substantially affected by the court-ordered redistricting ahead of that 2016 contest. Instead, the change appears to have been caused by President Donald Trump.
According to an analysis by MCI Maps, St. Lucie County saw a sharp swing toward Republicans with Trump on the ballot.
Martin County already leaned Republican, as did parts of Palm Beach County encompassed by the district. President Barack Obama had won St. Lucie County in 2012 by nearly 8 points, however. Hillary Clinton lost the county by 2.4 points in 2016.
In 2018, Democrats fielded a fairly strong candidate in Lauren Baer, a former official in Obama's State Department. Baer even managed to occasionally outraise Mast during the contest. Yet in November, Mast still held onto his seat by a comfortable 8 percentage points.
Keith lost out to Baer in the Democratic primary last cycle. This year, she'll try to do what Baer couldn't, though Keith is facing an uphill climb.
Keith did get some good news in July, when Rachel Bitecofer of the Niskanen Center shifted the race to a toss up after previously favoring Mast. Bitecofer posted one of the most accurate House projections of the 2018 cycle.
That stands as an outlier at the moment, however. Two other well-respected analyses — one by Larry Sabato of the University of Virginia, another by the Cook Political Report — don't even list CD 18 as a competitive race.
That's at least in part because of the voting shift seen over the last few cycles. Democrats are running hard against Trump this fall. If the recent shift against Trump holds, it's possible that sentiment could trickle down to CD 18.
Still, Keith must make up a large margin, and she's currently trailing big time in the money game.
Mast has raised nearly $4 million in total and holds more than $1.81 million in the bank as of July 29.
Keith has raised just over $282,000 as of that date and is sitting on only $101,000.
Like many Democratic congressional candidates, Keith's strategy is to tie Mast to Trump. Whether that will work in a district that appears to have shifted toward Republicans thanks to Trump remains to be seen.
Mast, meanwhile, is going after Keith's often inflammatory rhetoric on social media, labeling her "radical" and "too extreme" for the district.
"Radical is recklessly reopening the economy and now reopening schools when thousands Floridians have died," said Keith's campaign manager, Robin Logsdon, in reply to Mast.
"Radical is looking the other way when Vladimir Putin puts bounties on American soldiers' heads with absolutely no retribution from the President of the United States. If Brian Mast thinks this election is about social media, that is further proof that he is not the leader we need for these serious times."
Mast will also rely on his environmental efforts, where he has earned praise for working with Democrats in the past.
Democrats are looking for another blue wave this cycle. They may need a full tsunami to turn back the trend in this seat and give Mast a true threat.