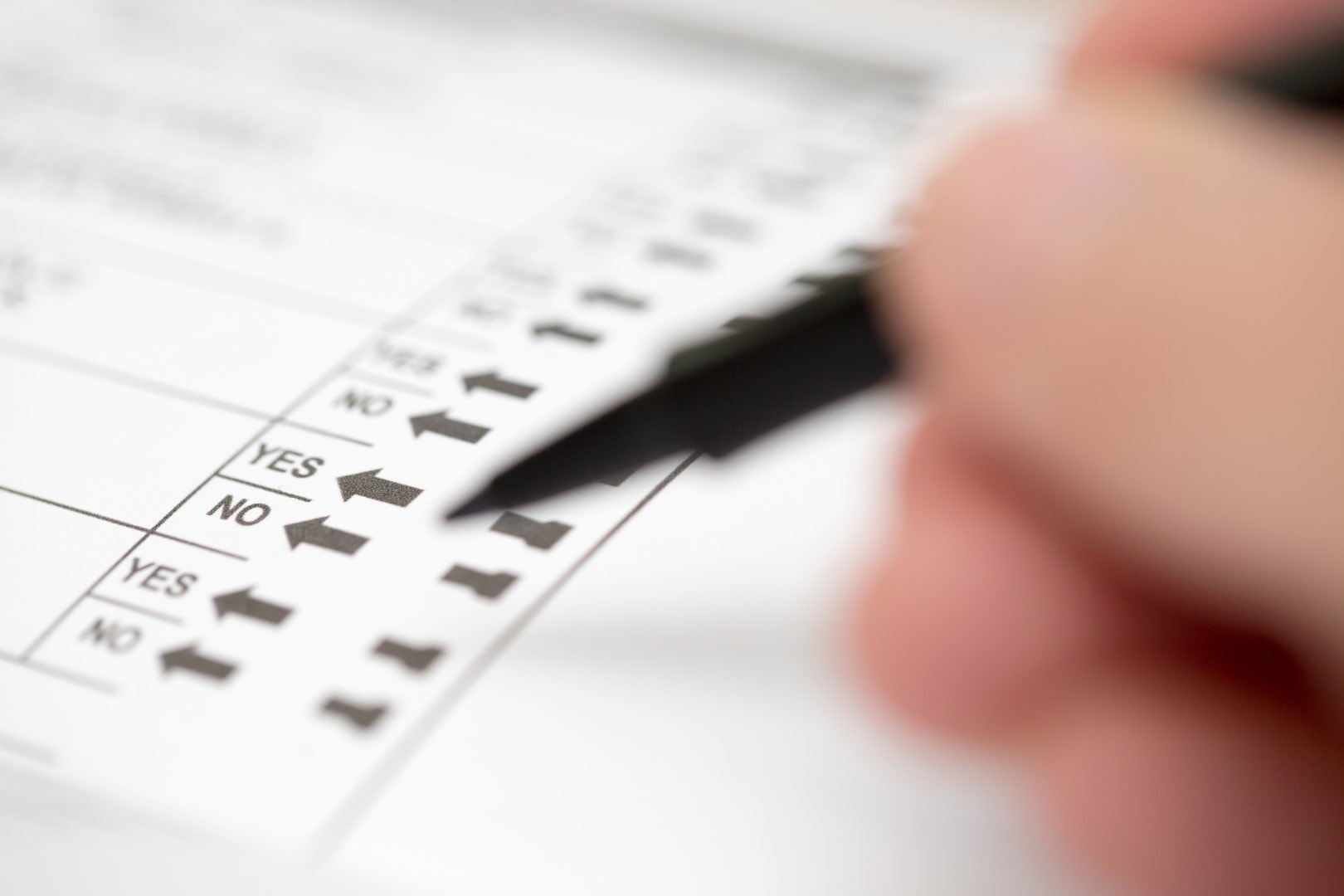 Will a Joe Biden victory in Duval help with down-ballot candidates?
Down-ballot dilemmas
The great question of 2020, currently being hashed out with vote by mail, is whether Duval County's Democratic registration lean can translate into winning some high-profile races.
Polling does see Joe Biden at least keeping it close with the President countywide. If he won, it wouldn't be surprising: After all, Bill Nelson and Andrew Gillum carried the county two years ago.
But in terms of down-ballot races, such as countywide and district level contests, it may be a different matter for Democrats.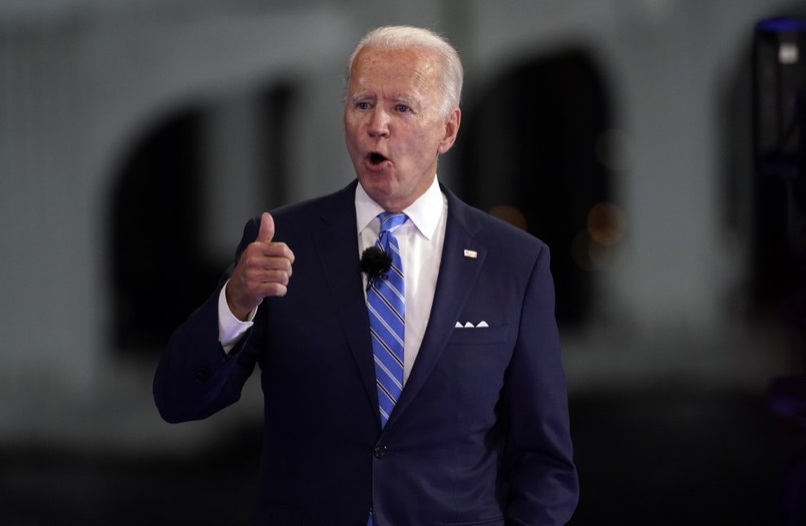 The Biden campaign has had numerous advantages, such as a shaky economy, a flourishing pandemic, and an opponent who does not offer novelty after nearly five years of exposure.
Will that translate to help Democrats buck trends and win countywide?
Recall that in 2019, Democrats didn't run a candidate for Mayor against Republican incumbent Lenny Curry. It wasn't that they didn't agree with him. They didn't want to take the L.
This time around, they have candidates who are running better campaigns in some cases and who have uncompromising messages in most.
Will that translate into Democratic wins locally? Or is this just another time Duval Democrats underperform?
ACB is A-OK
A Jacksonville attorney with a high profile statewide offered a glowing reminiscence of President Donald Trump's Supreme Court nominee this week.
Patrick Kilbane, writing in the Jacksonville Daily Record, described his experiences as a student of Judge Amy Coney Barrett at Notre Dame's law school by way of offering a glowing endorsement of her nomination.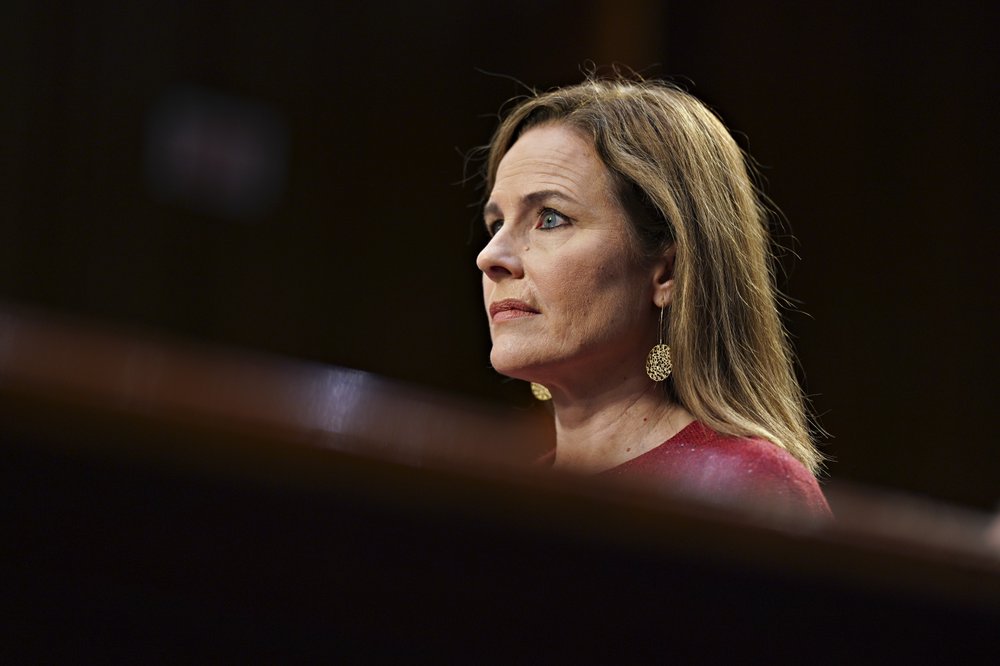 "I am proud of my former professor and I think we are lucky that Barrett is willing to answer the call to serve as a Supreme Court justice. She will faithfully adhere to her oath and objectively apply the law. Her self-described judicial philosophy is of the originalist and textualist origin," Kilbane contended.
"While U.S. Sen. Charles Schumer and others are vilifying her for being 'bad' for health care, women's rights, LGBTQ rights, etc., I believe Barrett views her limited role as a judge to exclude policymaking. Her decisions will be based on where the law takes her without regard for whether she personally agrees or disagrees with the result."
Kilbane knows a bit about judicial recommendations, it should be noted. He is a member of the 4th Circuit Judicial Nominating Commission.
Big bucks
As if on schedule, regional Republican candidates for the state House picked up their fundraising headed into October.
In HD 11, Rep. Cord Byrd raised $20,000 between Sept. 18 and Oct. 2, pushing him close to $50,000 on hand. Byrd had another $30,000 in his 1845 political committee. However, Democrat Joshua Hicks isn't going away. $11,000 raised in the same period pushed him close to $60,000 on hand.
Byrd is facing the stiffest challenge of the Republicans in the local delegation.
HD 12 Rep. Clay Yarborough raised $18,290 in the same period, against outmatched Democrat Emmanuel Blimie.
HD 15 Rep. Wyman Duggan, spending big to hold what is a Democrat plurality district, continues to wow with his fundraising, with nearly $44,000 coming in hard money for his battle with Democrat Tammyette Thomas.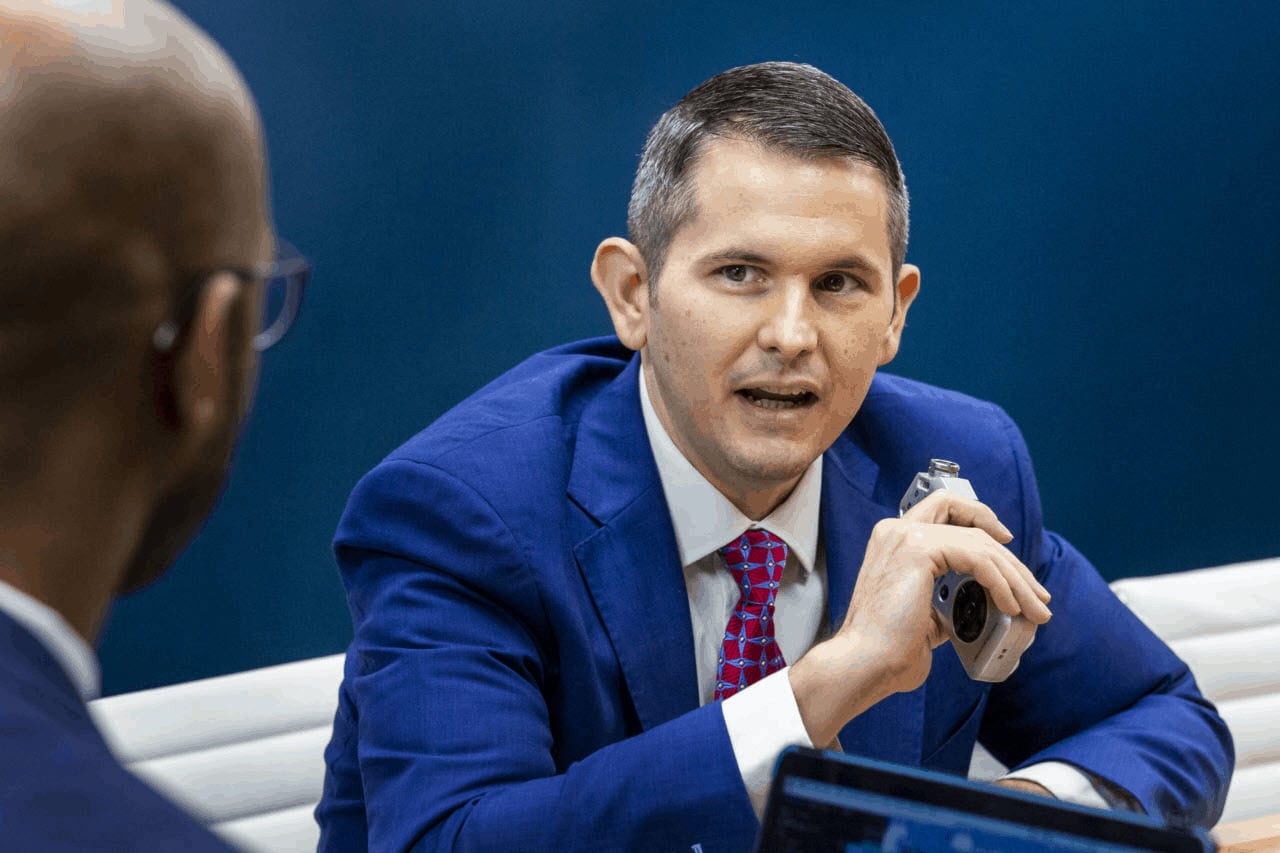 HD 16 Rep. Jason Fischer brought in $24,250 in hard money in the same period, with another $11,650 to his political committee, against Democrat Ben Marcus, who has less than $14,000 on hand.
RIP trailblazer
A transgender state Senate candidate in North Florida died Wednesday after a long battle with cancer, just weeks before the end of a historic run for public office.
Melina Rayna Svanhild Farley-Barratt of Trenton was the Democratic nominee in SD 5, a largely rural and deep-red sector running west and south from Clay County making way through what is often called "Old Florida."
In a district where 51% of registered voters are Republicans, few Democrats would take on the political machine of Senate Appropriations Chair Rob Bradley and his likely successor, wife Jennifer Bradley.
But Barratt was no ordinary candidate.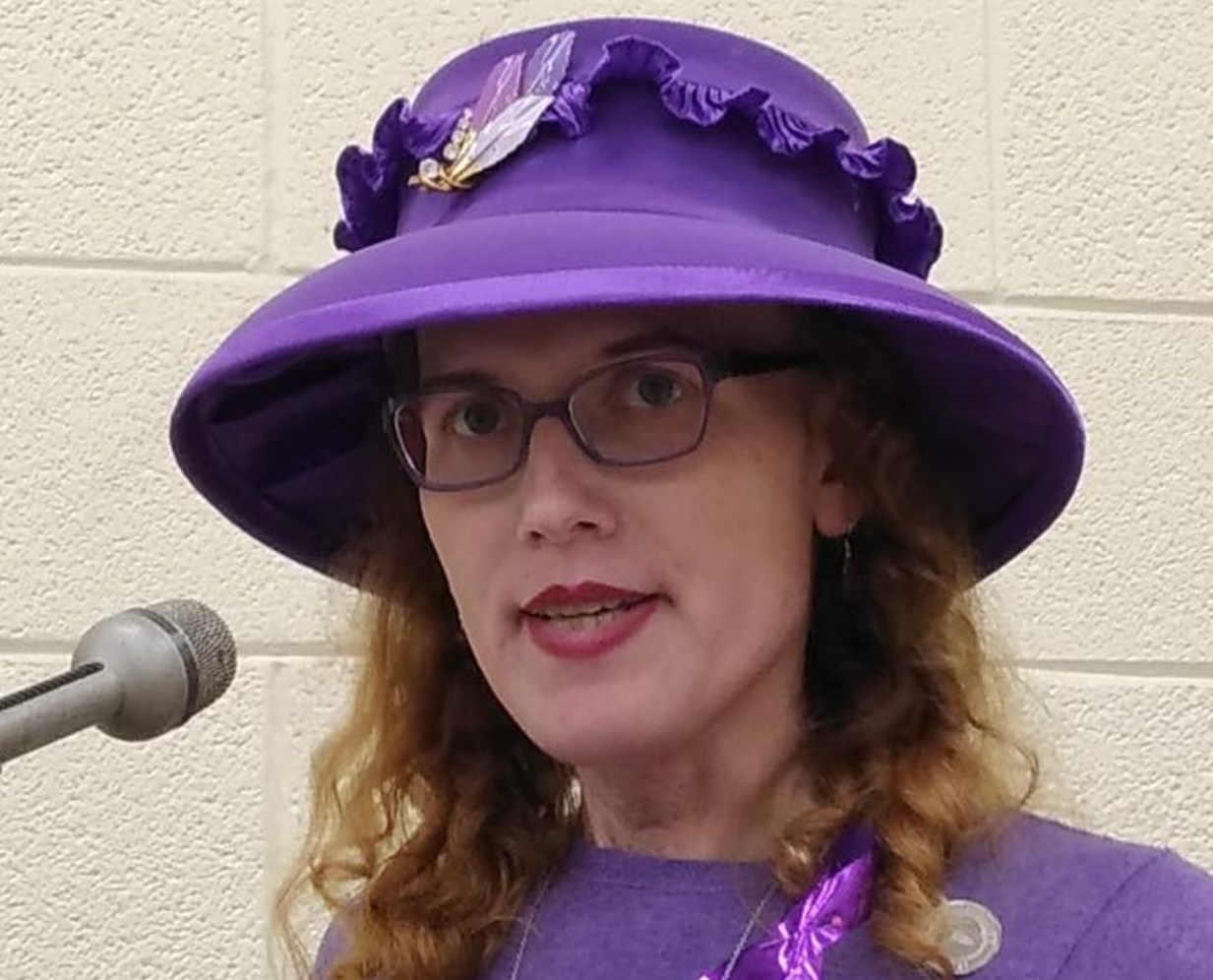 A familiar presence in the halls of the state Capitol in the 2020 Legislative Session, Barratt was often willing to make arguments that flew in the face of the inevitable Republican consensus on one issue or another, undaunted by committee chairs struggling to pronounce her name.
The Legislative Director with Florida NOW and (as she told Florida Politics last year) the first transgender woman to run for the state Senate, she was undeterred by the Republican topography of the district and the challenge posed by the opposition.
Subpoenas eyed
An investigative committee of the Jacksonville City Council wants to subpoena political consultant Tim Baker, as it explores the sale of JEA and what some believe was steering the process to Florida Power and Light.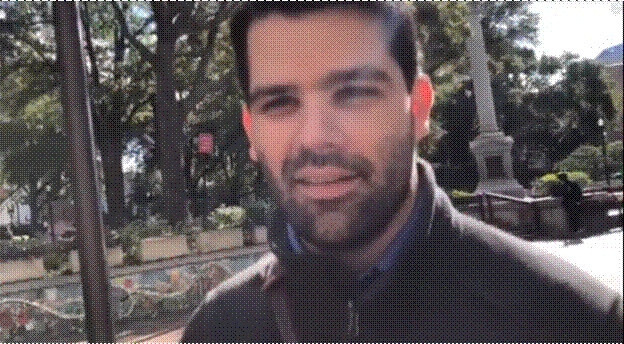 WOKV reported that the "City Council special investigatory committee on JEA voted Monday morning to issue subpoenas to Tim Baker and his five companies/businesses."
The committee's lawyer interviewed Baker last month but was not happy with the output. And neither was the committee itself.
"Because of the apparent conflict of interest in Mr. Baker's participation in structuring JEA's sale process, while at the same time consulting with a potential bidder in that sale process, the Committee determined it should inquire into Mr. Baker's relationship with FPL," the memo stated.
The Rules Committee will vote on the subpoenas next week, meaning they haven't been issued yet.
Defund the police
In the special election in Jacksonville City Council District 4, mail from the Republican candidate accuses Democrat Nicole Hamm of wanting to "defund the police."
The mailpiece contends that Hamm is "Dangerous. Inexperienced. Extreme."
For her part, Hamm says the mail piece from a political committee supporting Kevin Carrico may be having the opposite of the desired effect.

"My neighbor got the mailer about me and wrote a letter to the Times-Union about how I'm doing the right thing while my opponent attacks," Hamm tweeted.
Clerk of Courts candidate Jimmy Midyette, also a Democrat, harshly criticized the attacks on Hamm and Tammyette Thomas, a Democrat running for state House who is getting similar attacks.
"Everyone should be ticked off at the vile lies being told about good people who just had the audacity to run for office. I saw a disgusting mailer against Nicole Hamm — Kevin should be ashamed of himself, too. This lying Hughes-Baker style takedown is toxic to Jacksonville."
'Lies and distortions'
If Midyette thought the attacks on his fellow Democrats were harsh, that was nothing compared to the broadside blast from his Republican opponent in the Clerk of Courts race, Jody Phillips.
Here you go. It's a pack of lies and distortions. Phillips and his corrupt handlers should be ashamed to put this hateful filth on TV. pic.twitter.com/c2sd20LA3B

— Jimmy Midyette (@JimmyMidyette) October 13, 2020
The ad blasts Midyette as "at work for a radical agenda," claiming he has defended child pornography and "supported wife beaters and child abusers," and has "tried to force taxpayers to pay for transgender surgery."
"It's a pack of lies and distortions. Phillips and his corrupt handlers should be ashamed to put this hateful filth on TV," Midyette said.
The campaign for clerk of courts has heated up in a way all but political insiders might not have expected. Midyette has blasted Baker and Brian Hughes, saying that the election is a referendum on whether the people who would have sold the JEA would "corrupt" justice in the courthouse.
Meanwhile, Midyette got backup, with an endorsement from a political action committee linked to an LGBT group.
"For the first time in our history we are endorsing a candidate for Clerk of Court because we cannot ignore the dynamics of this race," said Stratton Pollitzer, deputy director of Equality Florida. "On one side you have Jimmy Midyette, a hometown hero fighting for a city that will respect and protect everyone in Duval County, and on the other side you have a candidate who would rather stop all weddings at the Duval courthouse chapel to bar same-sex couples from marrying there."
Trump rallies return                                  
Trump was back on the campaign trail this week with his first stop coming at the Orlando Sanford International Airport earlier this week. The huge rally drew thousands, including Republican Reps. John Rutherford of Jacksonville and Michael Waltz of St. Augustine.
It was a typical Trump rally with people congregated in close quarters, with many wearing masks, but others going without. Several pointed out that fact as Trump resumed his activities after his doctors reported he had his second straight negative test for COVID.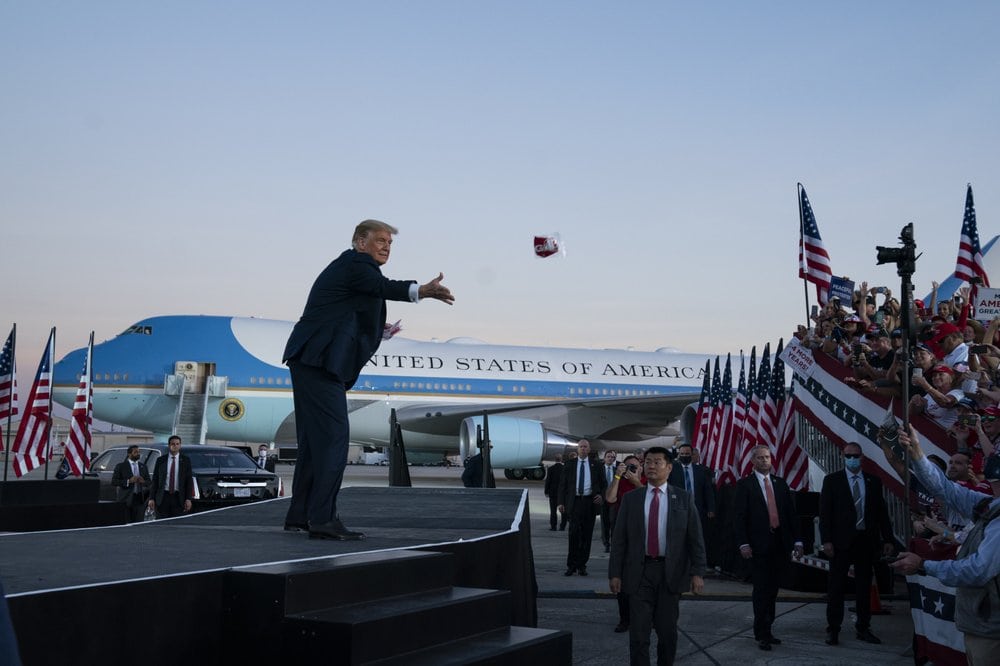 Members of Congress offered remarks as "warmup" acts. Each fulfilled their mission offering reasons why Trump must be reelected and why Biden and his agenda pose threats to the well-being of conservatives and Republicans.
"We're going to settle this by voting, we're going to settle this with the ballot box in just three weeks," Waltz told the crowd.
Trump spent an hour touting his accomplishments, blasting his opponents, and otherwise entertaining the crowd who came for the red meat only the President can provide. If the goal was to fire up those to vote, he achieved that goal.
"Wonderful night with so many fantastic patriots welcoming @realDonaldTrump to Florida!" Waltz tweeted. "Only 22 more days until we vote to keep America GREAT!"
The President will be back in Florida on Friday with another rally in Ocala.
 JAXPORT Chair
The Jacksonville Port Authority threw its backing behind current Board Chair Jamie Shelton to maintain the position.
The JAXPORT Board voted unanimously Oct. 5 to reelect Shelton to another term. Shelton has held the post since March. That's when former JAXPORT Chair John Baker shifted agencies when he was appointed to the Jacksonville Electric Authority board of directors.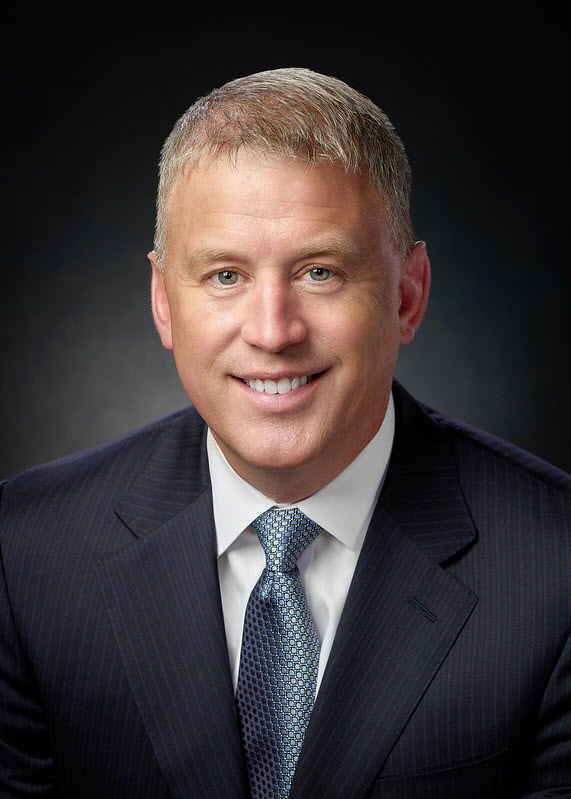 Shelton comes flush with multiple stints in Jacksonville area civic and business service and management. He's currently president of Bestbet Jacksonville, chair of the board of trustees for Jacksonville University, a member of the JAX Chamber board of directors and a member of the Jacksonville Civic Council.
"From harbor deepening and terminal enhancements to new business opportunities, now is a time of incredible opportunity for JAXPORT and Northeast Florida," said Shelton said. "The Board will continue to work closely with CEO Eric Green and the rest of JAXPORT's leadership to build on this momentum and further JAXPORT's mission of creating jobs and opportunity for our community."
Shelton's term as the JAXPORT chair runs through Sept. 30, 2021.
Other officers elected to the JAXPORT board include:
— Vice-Chair Wendy Hamilton, who is president of Eventide Investments of Florida, Inc.
— Treasurer J. Palmer Clarkson, founder, president and CEO of Bridgestone HosePower, LLC.
— Secretary Daniel Bean, attorney and partner at Abel Bean Law, P.A.
Bahamas long haul
What started as a relief mission has turned into a long-term commitment by Flagler Health+ to help people on the Abaco Islands recover from Hurricane Dorian, which struck The Bahamas in September 2019.
After Dorian devastated the region, Flagler Health+ sent doctors, nurses and medical staff to the islands to provide urgent medical care. Local business owner Mark Bailey of The Bailey Group used his personal plane to shuttle supplies between St. Augustine and Abaco, where he has a vacation home.
It soon became clear that the people on the islands would need more than shipments of supplies.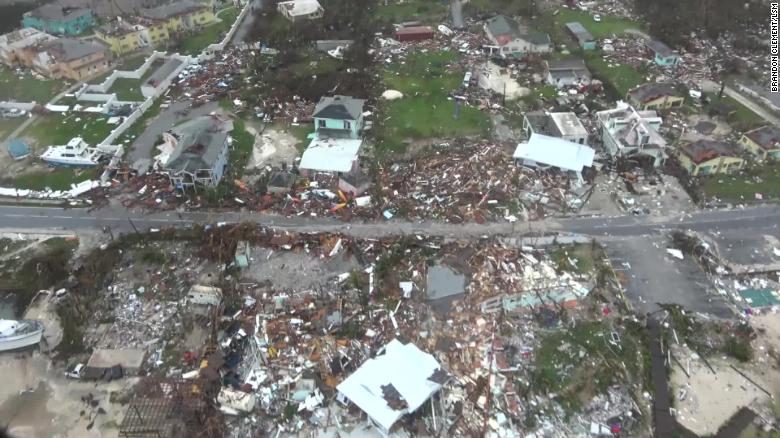 "This storm was so major … the destruction was so severe that any kind of a come in get us back on our feet and you can leave (effort), they wouldn't have been able to succeed," Bailey told the St. Augustine Record. "I remember pulling up to the island and I cried. It was shocking."
Working with the Elbow Key community in the Bahamas, Flagler Health+ is setting up a nonprofit health clinic — Abaco Community Care Center.
Flagler Health+ will offer staffing and other logistical assistance and will accept patients from the clinic needing more care than what the clinic can provide.
Flagler Health+ CEO Jason Barrett told the Record that establishing a clinic in the Bahamas was not the original intent when first responding to the hurricane damage. The project grew out of an obvious need to address issues related to the storm.
Wins becoming elusive
The final score read: Houston 30, Jacksonville 14. For those who may not have watched the game, it would be easy to say the Jaguars were routed by the previously winless Texans.
That is not entirely true. After struggling early in previous games, the Jacksonville defense got off to a good and trailed only 10-7 at halftime.
With a healthy Josh Lambo as the kicker, they would most likely have enjoyed a lead. His injury has seen four different kickers, with the latest being Stephen Hauschka. He missed a second quarter field goal of 24 yards — closer than an extra point — and his 47-yard attempt near the end of the half was short.
Two Texans' touchdowns followed Jaguars' turnovers, while Jacksonville did not take advantage of the two takeaways the defense managed.
"You look at those turnovers, and you look at what we did offensively after those turnovers, and we didn't really come up with anything," head coach Marrone said at his weekly media briefing. "You can't let that stuff go."
The Jaguars certainly didn't let the missed field goals go. Earlier this week, they released Hauschka and made Jon Brown their fifth kicker of the year by moving him up from the practice squad.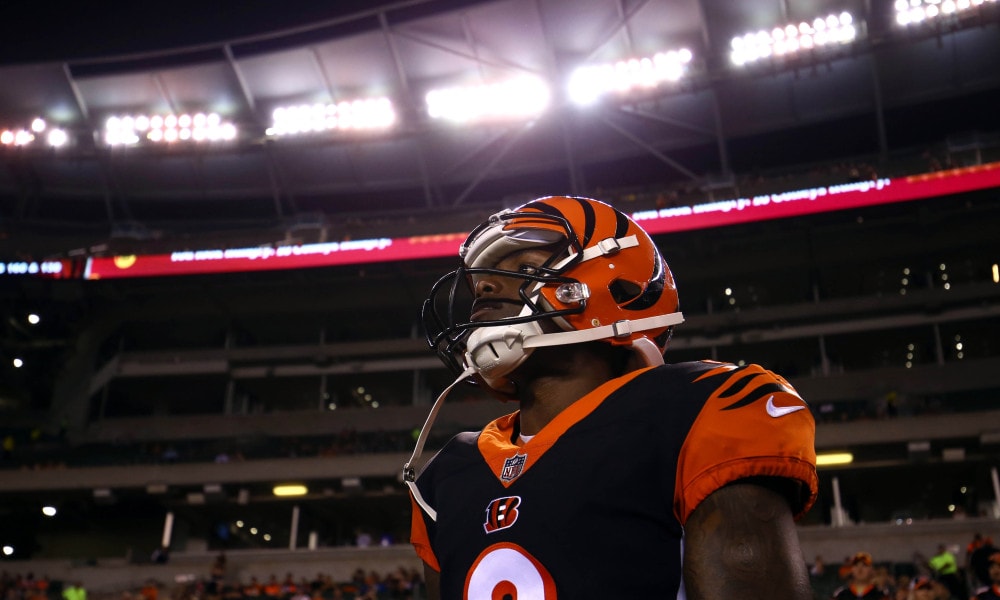 Now that they are 1-4 and losers of four games in a row, team members continue to look for answers to recapture the magic from the season opener when they upset a good Indianapolis Colts team, 27-20. How do they get back on track?
That's a great question," quarterback Gardner Minshew told ESPN. "It's something we ask ourselves every week. We're going to have to go in, look at the film — I know it's a broken record, and trust me, we feel the same — but we've just got to look in the mirror, reevaluate and just find a way to win."
The opportunity is there with the Detroit Lions visiting TIAA Bank Field on Sunday. While the Texans were winless before playing the Jaguars last week, the Lions have won only one game.