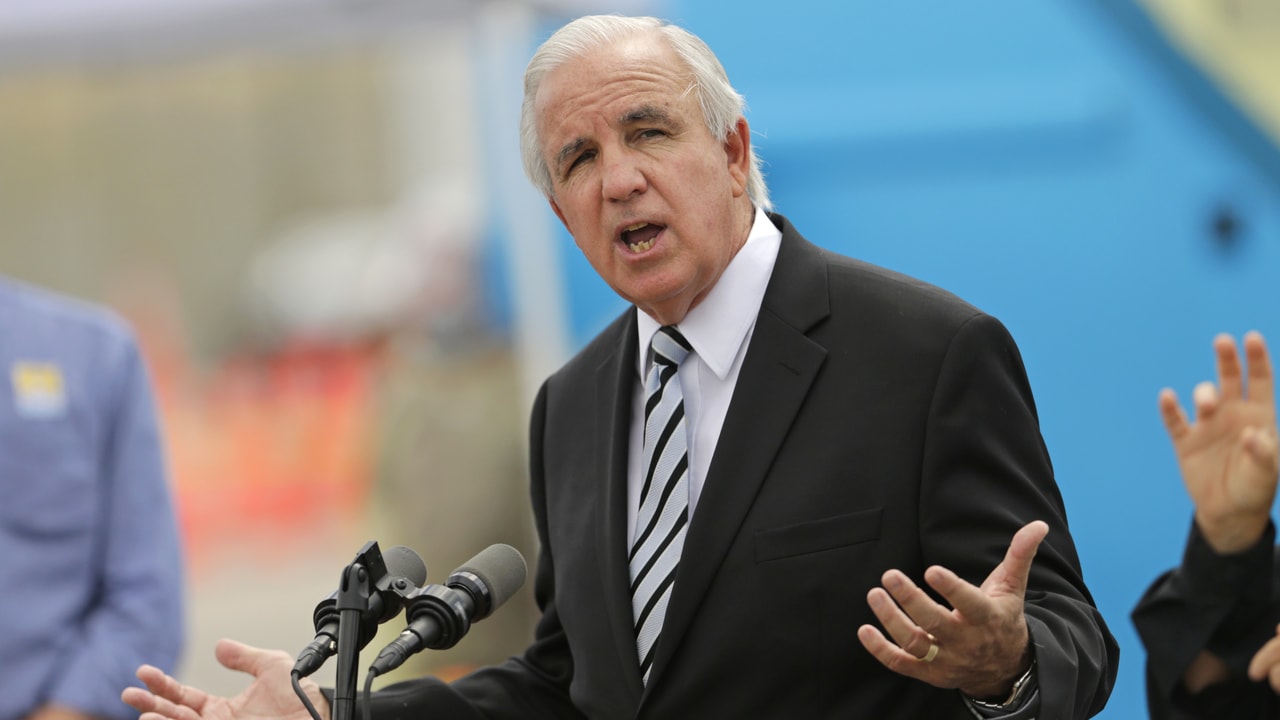 Giménez is looking to flip the seat held by Democratic Rep. Debbie Mucarsel-Powell.
WOMEN VOTE!, a voter mobilization group launched by EMILY's List, is releasing two ads going after Republican candidate Carlos Giménez in Florida's 26th Congressional District.
EMILY's List is a national organization aimed at electing Democratic women who support abortion rights. They've backed Democratic Rep. Debbie Mucarsel-Powell in her CD 26 campaigns each of the last two cycles.
The organization's involvement adds to the substantial amount of outside money pouring into the contest. Mucarsel-Powell is looking to defend her seat in a competitive race against Giménez, who currently serves as Miami-Dade County Mayor.
One new ad features a voter who contracted COVID-19. She's identified as "Bobbi" in the ad.
"I was affected. I have family members that were affected. My husband's four family members died," Bobbi begins.
"Carlos Giménez failed all of us. What was Carlos Giménez thinking when he gave himself a pay raise? Nor should he have been driving around a car that was funded by the taxpayers. If Carlos Giménez really cared about his constituents in his district, he would not have been cutting the public health funding in his area. We're sending him to Congress to, what, fail again?"
This ad campaign continues a trend of pro-Mucarsel-Powell ads seemingly connecting the Mayor's actions — such as giving himself a pay raise — to the COVID-19 outbreak.
To be clear, each of the allegations made in this new ad long predate the coronavirus pandemic. As for the pay raise, Giménez did see a salary increase in 2018, when his pay went from $150,000 per year to $250,000 per year.
But upon taking office in 2012, Giménez followed through with a promise to cut the Mayor's salary in half. His predecessor earned $300,000 annually. So while Giménez did secure a pay raise later into his tenure, it's still a net reduction of where the Mayor's salary sat before Giménez took the top job.
The second ad is running in Spanish only and again tries to label Giménez as corrupt, contrasting the pay raise with his handling of the COVID-19 pandemic despite the two having no connection.
"Carlos Giménez has failed South Floridians," argued Melissa Williams, vice president of independent expenditures at EMILY's List.
"He has abused taxpayer dollars for personal and family profit and put millions at risk with his complete and utter failure to handle the coronavirus pandemic. Giménez has proven he will lie about his record to try and win votes, but Floridians have not forgotten that he cut public health funding and actively made it more difficult for his hardworking constituents to get coverage under the Affordable Care Act. With so much damage done already, Floridians cannot afford to send Carlos Giménez to Congress."
Mucarsel-Powell has called this congressional race "one of the toughest" in the country. Election forecasters currently see the race as a toss-up. Mucarsel-Powell won the seat in 2018 by 2 percentage points.