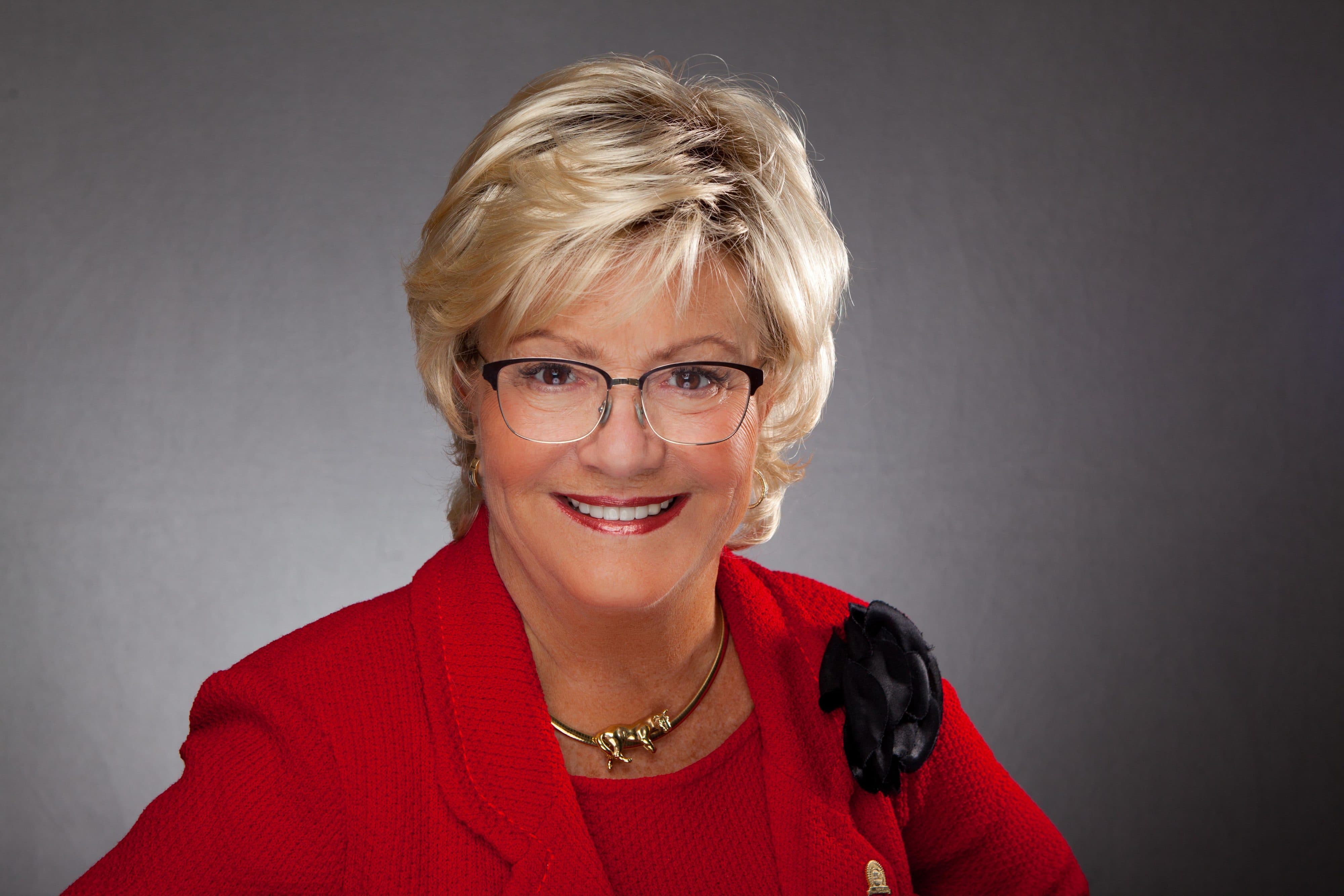 Long's list of mayoral endorsements includes St. Petersburg Mayor Rick Kriseman and Clearwater Mayor Frank Hibbard.
Fourteen Pinellas County mayors are backing Democratic incumbent Janet Long in her reelection bid for the Pinellas County Commission District 1 seat. 
Long's list of mayoral endorsements includes the mayors of the two largest cities in Pinellas – St. Petersburg Mayor Rick Kriseman, a Democrat, and Clearwater Mayor Frank Hibbard, a Republican.
Kriseman credited his support to Long's environmental efforts and work on combatting climate change.
"Janet Long is an experienced, passionate, dedicated public servant who has consistently placed people and good public policy ahead of party politics,'' Kriseman said in a news release. "She has been a leader on combatting climate change because she cares deeply about the world our children and grandchildren will inherit."
Hibbard applauded Long's willingness to work across the aisle, saying she does what's best for the county's residents.
"Commissioner Long moves past partisan politics and focuses on common sense leadership rooted firmly in what is best for all our residents,'' Hibbard said in a news release. "She's protected our community from COVID-19, and she has been a leader on improving our transportation and protecting our environment. We need four more years of Commissioner Long."
The other 12 Pinellas County mayors endorsing Long include:
— Tarpon Springs Mayor Chris Alahouzos
— Dunedin Mayor Julie Bujalski
— Safety Harbor Mayor Joe Ayoub
— Indian Rocks Beach Mayor Cookie Kennedy
— Indian Shores Mayor Patrick Soranno
— Redington Shores Mayor MaryBeth Henderson
— North Redington Beach Mayor Bill Queen
— Redington Beach Mayor Nick Simons
— Madeira Beach Mayor John Hendricks
— Treasure Island Mayor Larry Lunn
— Gulfport Mayor Sam Henderson
— St. Pete Beach Mayor Al Johnson
''I'm deeply honored and proud to have received endorsements from so many mayors from throughout Pinellas County who care as deeply about our future as I do,'' Long said in a news release. "I look forward to continuing to work with all of them in a bipartisan fashion to get things done for all of our residents. It's that spirit of cooperation among county government and our 24 municipalities that is the key for ensuring Pinellas continues to be a wonderful place to live, work and play.''
The mayoral endorsements add to Long's lengthy list of reelection supporters, which include Florida for All, a coalition of progressive organizations; Ruth's List Florida; ClearPac, a political action committee in Clearwater that supports pro-business candidates; the Sun Coast Police Benevolent Association; the Suncoast Group of the Sierra Club; the Pinellas Realtor Organization; the Pinellas County Stonewall Democrats and the Central Labor Union.
Long, who has held the at-large District 1 seat since 2012, faces Republican challenger Larry Ahern in the November General Election.
Ahern previously served Florida's 66th District in northwestern Pinellas County from 2012 to 2018, and in Florida's 51st District from 2010 to 2012, giving him name recognition in the area. During his time in the House, Ahern was recognized as arguably the most conservative lawmaker in the Pinellas legislative delegation and an early Trump supporter.
Before serving on the Pinellas County Commission, Long served on the Seminole City Council from 2002 to 2006, and in the Florida House of Representatives from 2006 to 2010.
The at-large District 1 seat represents the areas of northeast and mid-Pinellas County.