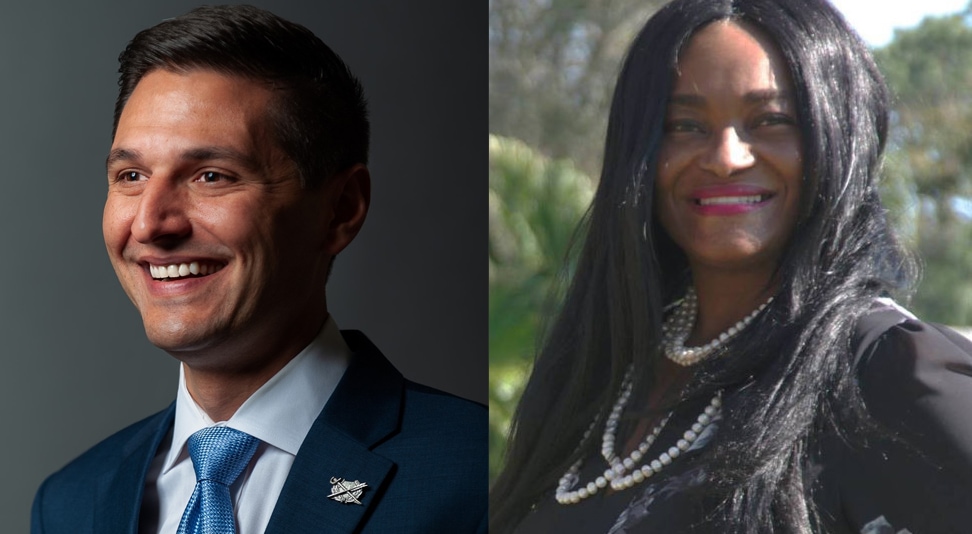 Burgess is far less than what it should be when considering past elections.
Republican Danny Burgess holds just a 1-point lead over Democrat Kathy Lewis in what is technically a Special Election for Senate District 20, according to a St. Pete Polls survey released Tuesday.
Burgess leads 45% to 44% with more than 11% of voters still undecided.
The lead, well within the poll's margin of error, shows a tight race in a district where former Sen. Tom Lee bested Lewis by 7 points two years ago and where President Donald Trump carried the district by 8 points in 2016.
Polling shows what others have also suggested — that Trump is losing ground in districts he carried four years ago and possibly bringing down ballot candidates with him. Trump's lead this year has shrunk to just 2 points over former Vice President Joe Biden.
Lewis' surge comparative to 2018 is likely attributed to cross-over appeal. While Burgess is claiming support from 14% of Democrats in the district, Lewis is claiming 16% of Republican voters.
However, Burgess is winning among independent voters 45% to 39%.
He also likely has more votes left to capture than Lewis. A full 77% of Democratic respondents in the district said they have already voted. Only 66% of Republicans indicated they've already cast their ballot.
The seat opened in May when Lee announced he was resigning. Burgess quickly jumped in, earning key endorsements from top GOP leadership in the Legislature.
The district, which includes parts of Hillsborough, Pasco and Polk counties, has a narrow voter registration advantage for Republicans with 125,775 voters to 120,315 Democratic voters.
Despite being purple in registration, the district has been reliably Republican. Sens. Marco Rubio and Rick Scott, Trump and Gov. Ron DeSantis comfortably won there in 2018.
Burgess has a major money advantage. He has raised more than $450,000 as of Oct. 16 and retains nearly $80,000. Lewis raised just $118,000 and retains about $53,000.
The poll was conducted Saturday and Sunday among 644 likely voters. While the race is a Special Election, candidates will appear on the Nov. 3 General Election ballot.