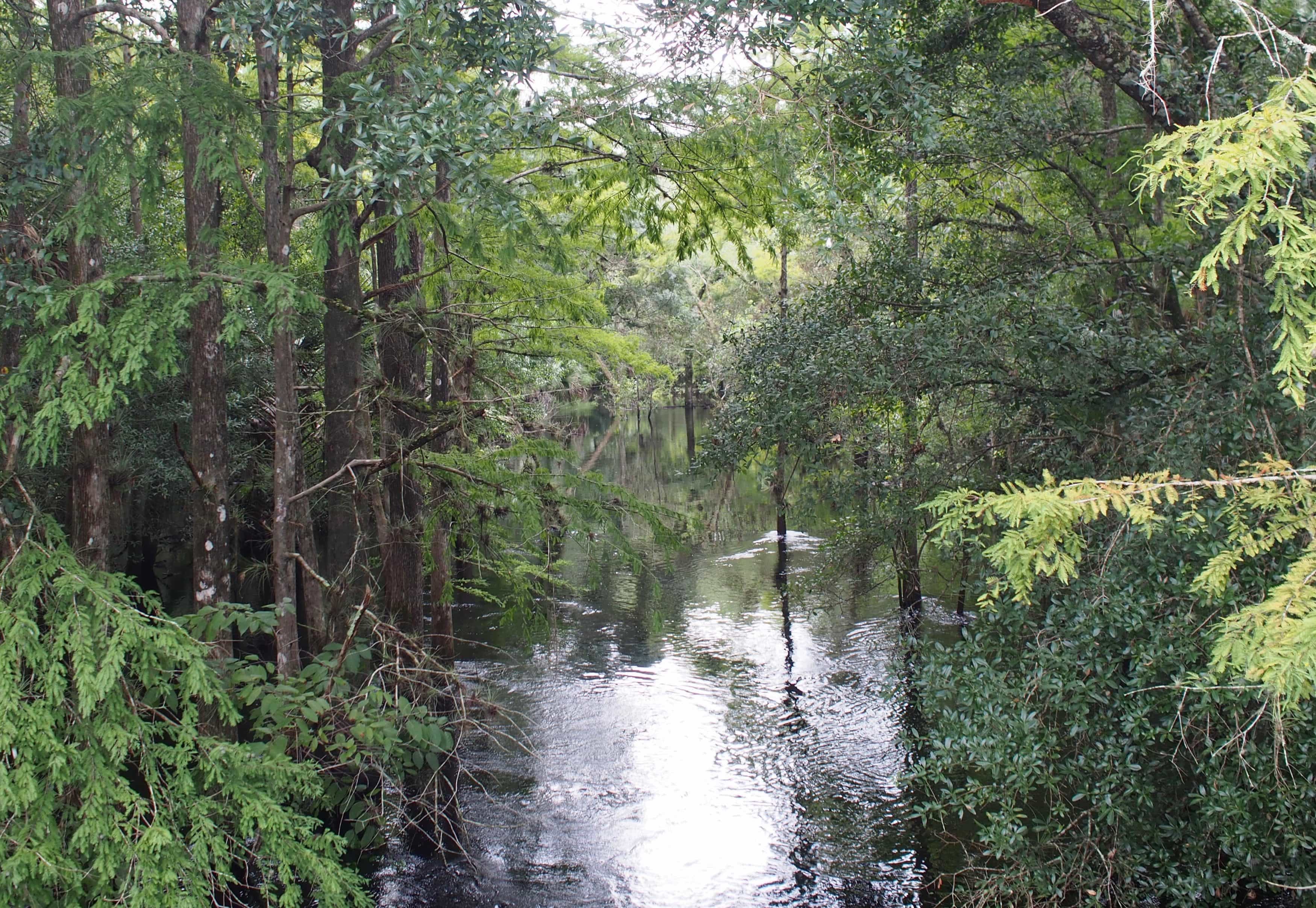 Voters approve Split Oak Forest, 'rights of nature' protections.
Orange County voters blocked a road extension into a nature preserve and declared legal rights for waterways in the county — overwhelmingly putting two strong and controversial environmental protections into the county charter.
Voters approved Question 1 by an unofficial early vote tally of 89% for and 1% against. That creates an Orange County Charter amendment to prohibit pollution of the Wekiva River, the Econlockhatchee River, and all other natural waters of Orange County.
Voters also approved Question 2 by an unofficial early vote tally of 86% for and 14% against. That creates an Orange County Charter amendment protecting the Split Oak Forest from being degraded by any actions of the Orange County Commission.
Both measures already are tied up in court challenges.
Early Tuesday evening, Orange County voters also were on the verge of approving Question 3, which would suspend, during review procedures, the 180-day time period for supporters of future charter amendments to gather petition signatures. That allows a full 180 days of petition-pushing. Voters gave that measure a 56% yes vote, while 44% voted no.
Question 1 creates a "rights of nature" protection, a radical new kind of environmental protection effort. It uses a legal concept acknowledged by the U.S. Supreme Court in the 1970s to assign rights to rivers and other natural features.
The concept, which began nationally emerging in public policy only a couple years ago in Ohio and Pennsylvania, would allow people to sue over development projects that threaten to pollute or degrade specific natural features — in Orange County's case, the waterways.
The prospect of its passage in Orange County and the potential spread of the concept elsewhere in Florida already has caused the Florida Legislature to act to try to stop it. The Legislature approved a measure within Senate Bill 712, signed by Gov. Ron DeSantis in June, that preempts local governments from enforcing right of nature provisions.
Environmentalists are suing to overturn that provision.
Meanwhile Question 2, which aims to protect Split Oak Forest Wildlife and Conservation Area, which straddles the Orange and Osceola County line, also is the subject of a lawsuit.
Osceola County, which wants to extend Osceola Parkway through a corner of the park, has sued Orange County to try to to stop Question 2 from taking effect.
Both counties, along with the Central Florida Expressway Authority, which owns and operates Osceola Parkway, already have approved the extension.
Question 2 is an attempt by opponents of that extension — now including the voters of Orange County — to stop it.
The Osceola County road would have to be extended north into Orange County to avoid going through a housing development, then south again into Osceola County.
Plans call for it to then go through the southwest corner of Split Oak Park in order to avoid going through another housing development. Eventually the road is planned to go farther east to tie in with a burgeoning area of development in eastern Osceola and Orange counties.
It then would go from there to Brevard County, to offer another highway connecting the Orlando-Kissimmee area and the Space Coast.