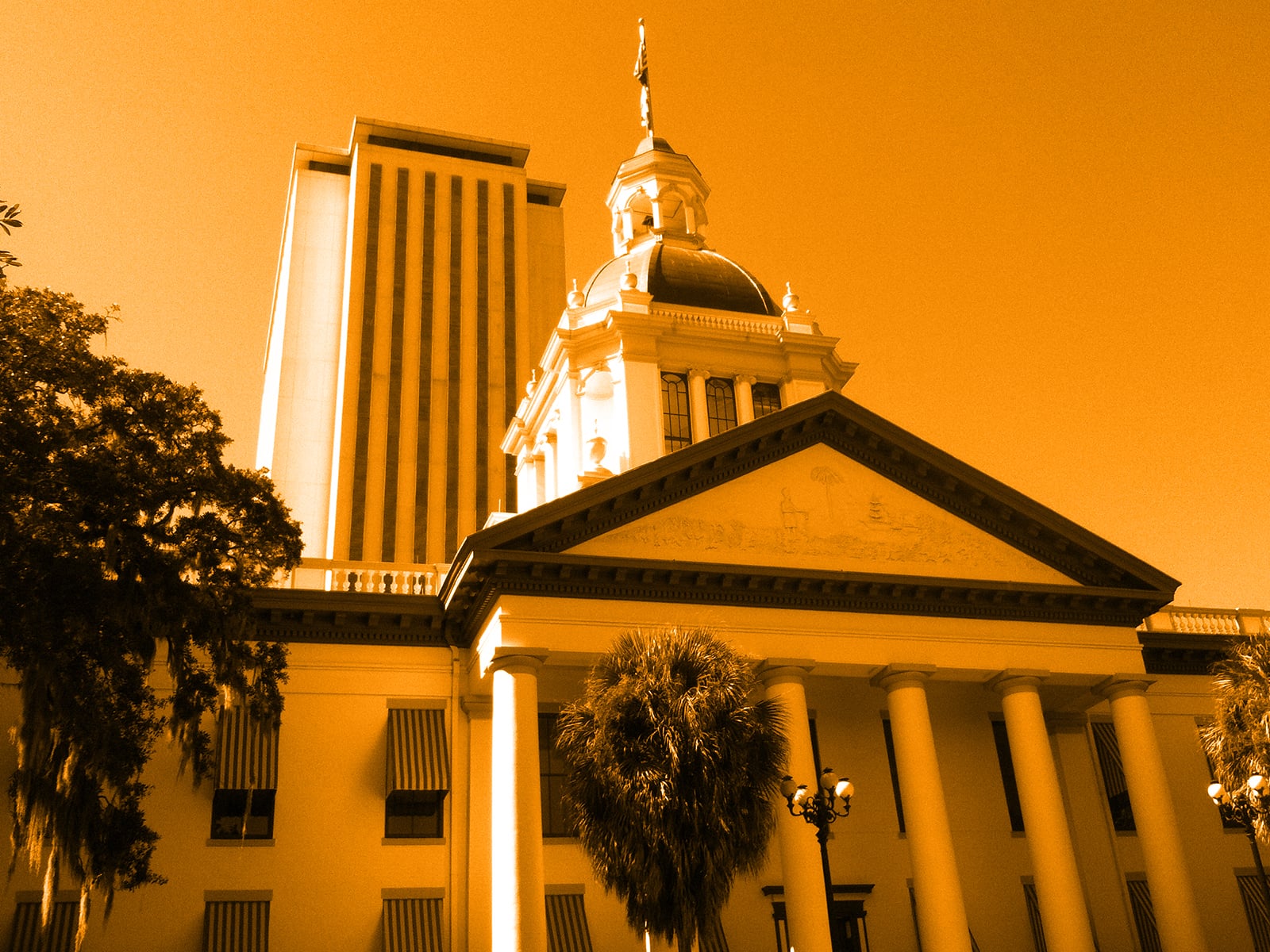 Here's your AM rundown of people, politics and policy in the Sunshine State.
A top-of-Sunburn birthday shoutout to, as Ella Joyce describes her, "my best friend who is mommy's best friend," Stephanie Smith.
We've written so many wonderful words — all of them deserved — about Stephanie that we're not sure what we can write today that hasn't already been said, other than to say Smith is the absolute best. Of the thousands of people who work in The Process — the consultants, the lobbyists, the staffers, the reporters, the PR mavens — we know of no other person who is as universally beloved as Stephanie.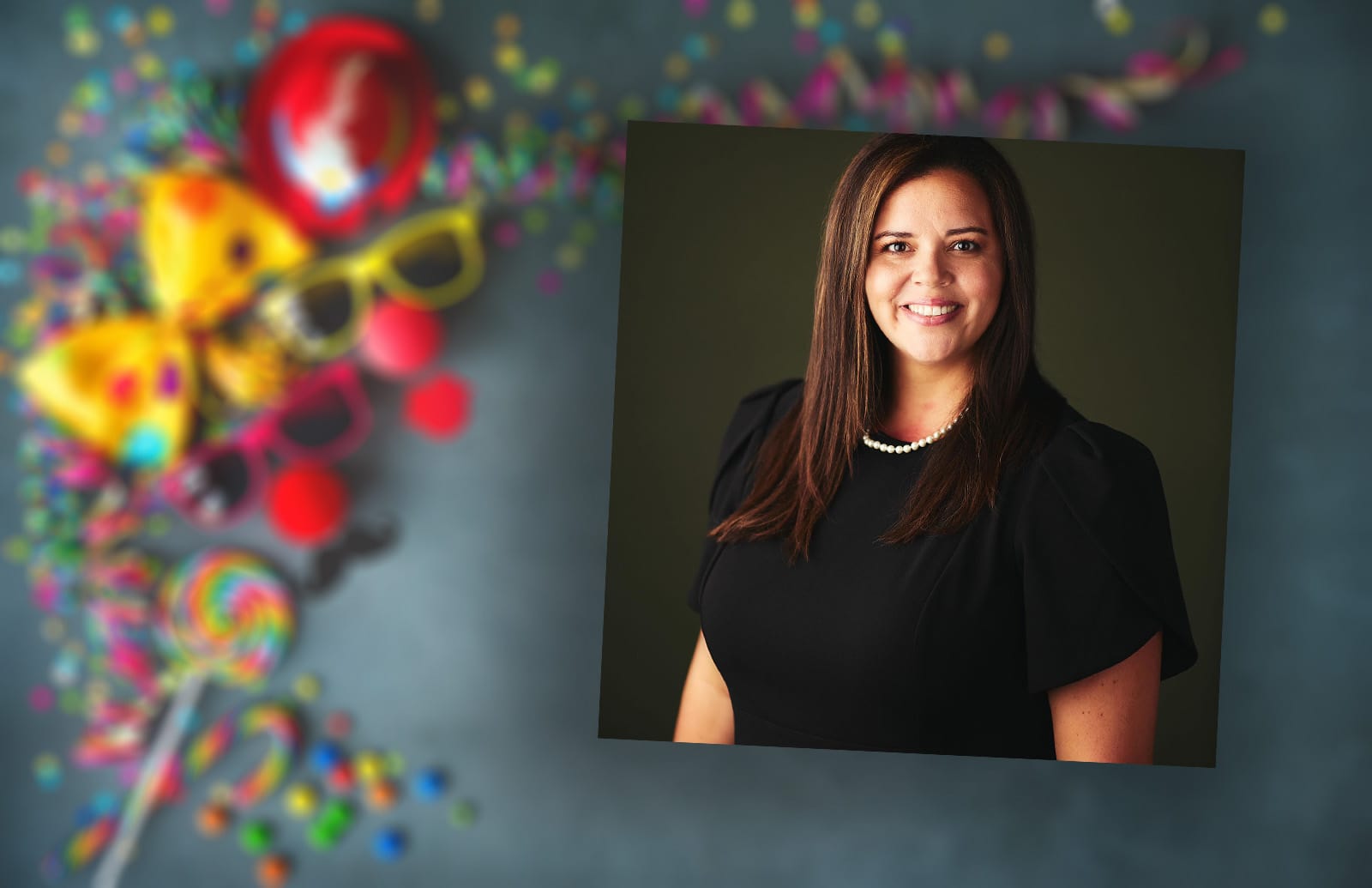 That is why we are the lucky ones … because we get to count her as one of our besties.
Happy birthday, Stephanie.
___
According to a new poll conducted by YouGov, Florida voters want a mask mandate and a hard cap on public gatherings.
The poll, sponsored by the [email protected], found 77% of Florida voters support requiring masks in public spaces.
Democrats were more supportive, with 94% backing a mandate, though a majority of Republicans (59%) agreed.
Additionally, two-thirds of Florida voters say they want public gatherings limited to 10 people or fewer. Support dropped to 55% when the question was about "restricting in-person religious services of more than 10 people."
When it came to views on the government's pandemic response, the feds were far behind.
Just 38% of voters say the federal government has done a good job, while 46% disapprove. The state government response has the approval of 45%, with 43% disapproving.
Republicans were more supportive of the government's effort, with 67% approval for the federal response and 80% approval of the state's.
Among Democrats, by contrast, each earned 76% disapproval.
Still, voters from both parties were fans of their local governments' response, with Republicans approving by a 73%-13% margin and Democrats by a 43%-36%.
"These poll results suggest that bipartisan agreement isn't as fleeting as it may appear," said IOP Director Hans Hassell. "Despite ideological and partisan differences, there are important areas where Americans can come together, and how to respond to the pandemic is one of them."
___
First on #FlaPol — "More Democratic state lawmakers endorse Manny Diaz for party chief" via Scott Powers of Florida Politics — Former Miami Mayor Diaz rolled out two dozen more endorsements Thursday for his bid to become the next chair of the Florida Democratic Party, including Senate Minority Leader Gary Farmer and former Senate Minority Leader Arthenia Joyner. The group of current and former lawmakers, including several who've moved to county offices, come from North, Central and South Florida. "Manny not only has a record of getting things done, he has decades of experience in political campaigns, organizing and leadership that we need to rebuild, strengthen and energize the Florida Democratic Party," Farmer, of Fort Lauderdale, stated in a news release issued Thursday by Diaz's campaign.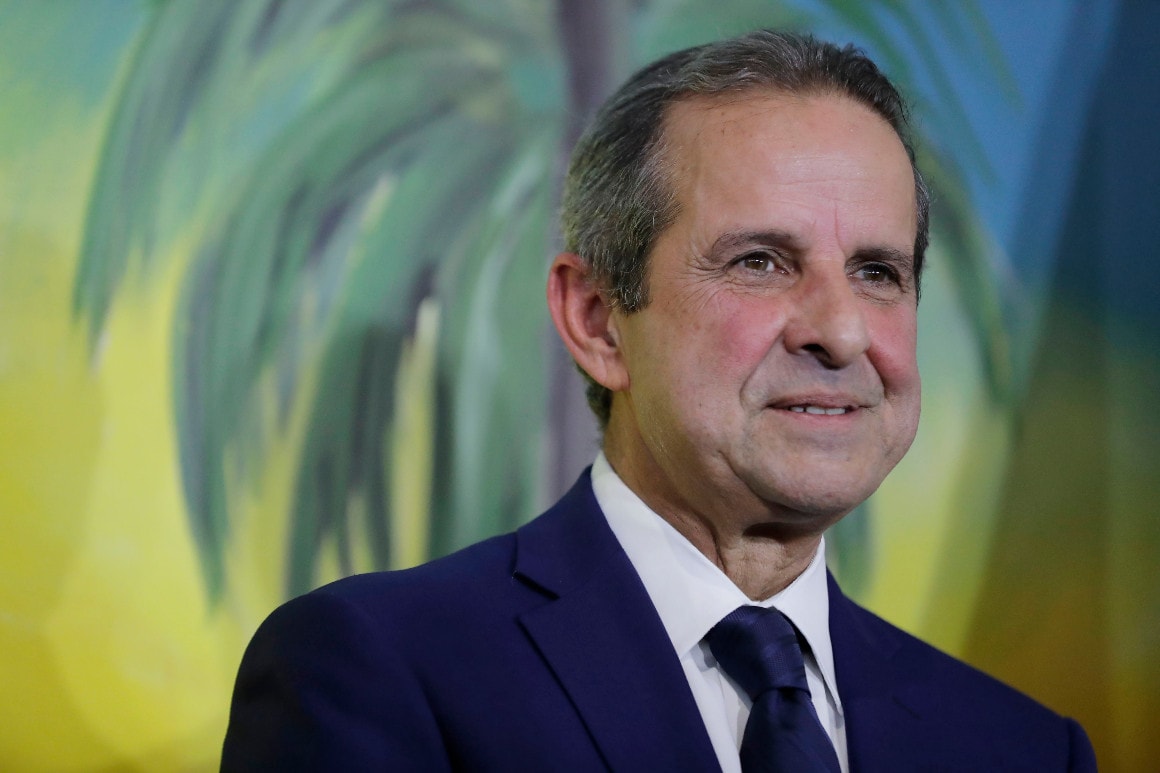 — SITUATIONAL AWARENESS —
—@megtirrell: Pfizer puts out statement in response to numerous states saying they've been told their allotments of #covid19 vaccine have been reduced, & as FL cited Pfizer production issues as reason — noting no issues and millions of doses in warehouse they haven't received instructions for.
—@marcorubio: We are aware of reports of disruptions in the delivery of future doses of the Pfizer vaccine to #Florida. This is going to get worked out. And we received good news today as a second vaccine will soon be available & on the way.
—@DebbieforFL: No statement, no tweet, nothing from @MarcoRubio on Russia hack of Federal agencies. As Chair of Senate Intelligence his silence = complicity
—@NikkiFriedFL: With the next #COVID19 stimulus likely not including state and federal aid, @GovRonDeSantis must explain publicly how he's spending more than $4 billion in #CARESAct taxpayer money that's supposed to help our citizens. We are less than two weeks from this funding's end.
—@SenRickScott: This designation by the @EPA is great news for Florida, giving us the ability to make the best decisions for our environment, with input from the public and environmental stakeholders. I will always work to make sure our environment is protected for generations to come.
—@NoahValenstein: A monumental win for Florida's environment — today, @EPA approved the transfer of section 404 permitting to Florida, marking a historic moment for the state & for @FLDEPNews. @EPASoutheast
Tweet, tweet:
Thank you @ManateeGov for hosting today's dedication ceremony for the renaming of 44th Avenue East to the Senate President Bill Galvano Parkway. It truly is one of the proudest moments of my career. pic.twitter.com/emBV1tGGAC

— Bill Galvano (@BillGalvano) December 17, 2020
Tweet, tweet:
So much love for #SantasBikeForce for giving out free bikes to kids at Joy Metropolitan Community Church! So happy I could be there to help spread some holiday joy too! 🎄🚲 pic.twitter.com/sDGaOxQCAj

— Rep. Anna V. Eskamani 🔨 (@AnnaForFlorida) December 17, 2020
Tweet, tweet:
I'm proud of @mypompanobeach community! We had a great food drive with @FeedingSouthFL at the @PompanoCC with Team HD93, @browardsheriff, @CoPBFireRescue and Asst City Mgr @efbosworth all Chippin' in to help our neighbors this Christmas. pic.twitter.com/EdA8ey7L4Z

— Chip LaMarca❗️ (@ChipLaMarca) December 18, 2020
Tweet, tweet:
And the winner is…

The Winter Garden! With its gelatin sheet windows, classic gingerbread frame, and sugared greenery, it's easy to see why. We can't think of a better (or tastier) place to ride out the winter storms.

Thanks to everyone who voted! pic.twitter.com/XL1lPzTgjF

— CIA (@CIA) December 17, 2020
— DAYS UNTIL —
NBA 2020-21 opening night — 4; "The Midnight Sky" with George Clooney premieres on Netflix — 5; "Wonder Woman 1984" rescheduled premiere — 7; Pixar's "Soul" premiere (rescheduled for Disney+) — 7; Greyhound racing ends in Florida — 13; Florida Restaurant & Lodging Association human trafficking compliance training deadline — 14; Georgia U.S. Senate runoff elections — 18; WandaVision premieres on Disney+ — 28; the 2021 Inauguration — 33; Florida Chamber Economic Outlook and Job Solution Summit begins — 41; Super Bowl LV in Tampa — 51; Daytona 500 — 58; "Nomadland" with Frances McDormand — 64; Children's Gasparilla — 114; "No Time to Die" premieres (rescheduled) — 115; Seminole Hard Rock Gasparilla Pirate Fest — 120; "A Quiet Place Part II" rescheduled premiere — 126; "Black Widow" rescheduled premiere — 140; "Top Gun: Maverick" rescheduled premiere — 195; Disney's "Shang Chi and The Legend of The Ten Rings" premieres — 213; new start date for 2021 Olympics — 217; "Jungle Cruise" premieres — 225; St. Petersburg Primary Election — 249; St. Petersburg Municipal Elections — 319; Disney's "Eternals" premieres — 323; "Spider-Man Far From Home" sequel premieres — 325; Steven Spielberg's "West Side Story" premieres — 357; "Thor: Love and Thunder" premieres — 421; "Doctor Strange in the Multiverse of Madness" premieres — 474; "Spider-Man: Into the Spider-Verse" sequel premieres — 655.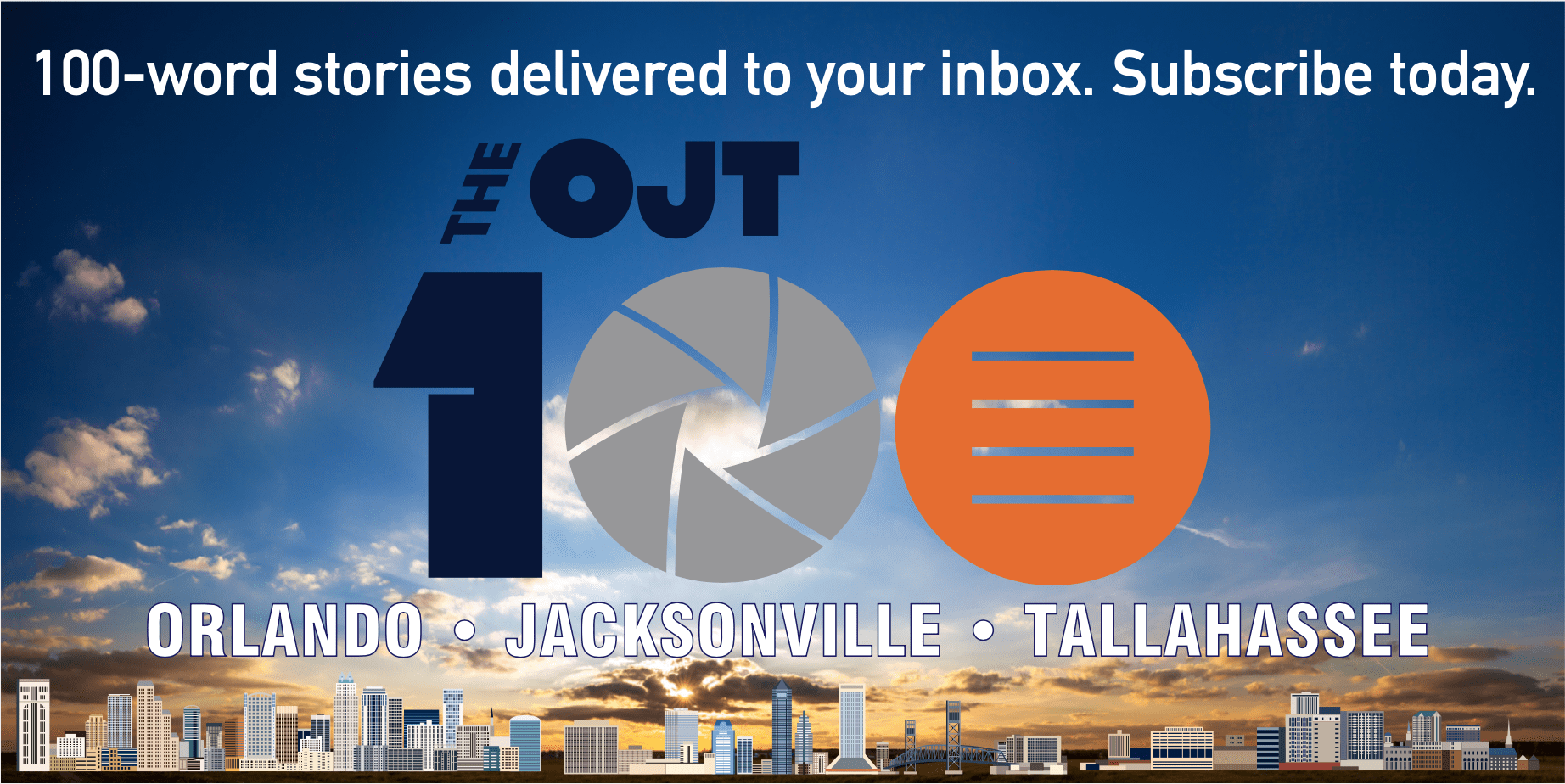 — VACCINE —
"FDA panel endorses second COVID-19 vaccine in U.S. as Moderna wins key vote in path to emergency use" via Berkeley Lovelace Jr. of CNBC — An influential FDA advisory panel overwhelmingly backed Moderna's coronavirus vaccine, a key step paving the way to distribute the second COVID-19 vaccine in the United States next week. The nonbinding decision, which was adopted 20 to 0 with one abstention, from the FDA's Vaccines and Related Biological Products Advisory Committee came exactly a week after the outside group of vaccine and infectious disease experts voted to recommend Pfizer and BioNTech's vaccine for an emergency use authorization, or EUA. The agency granted Pfizer's EUA the next day and the first inoculations in the U.S. were given Monday.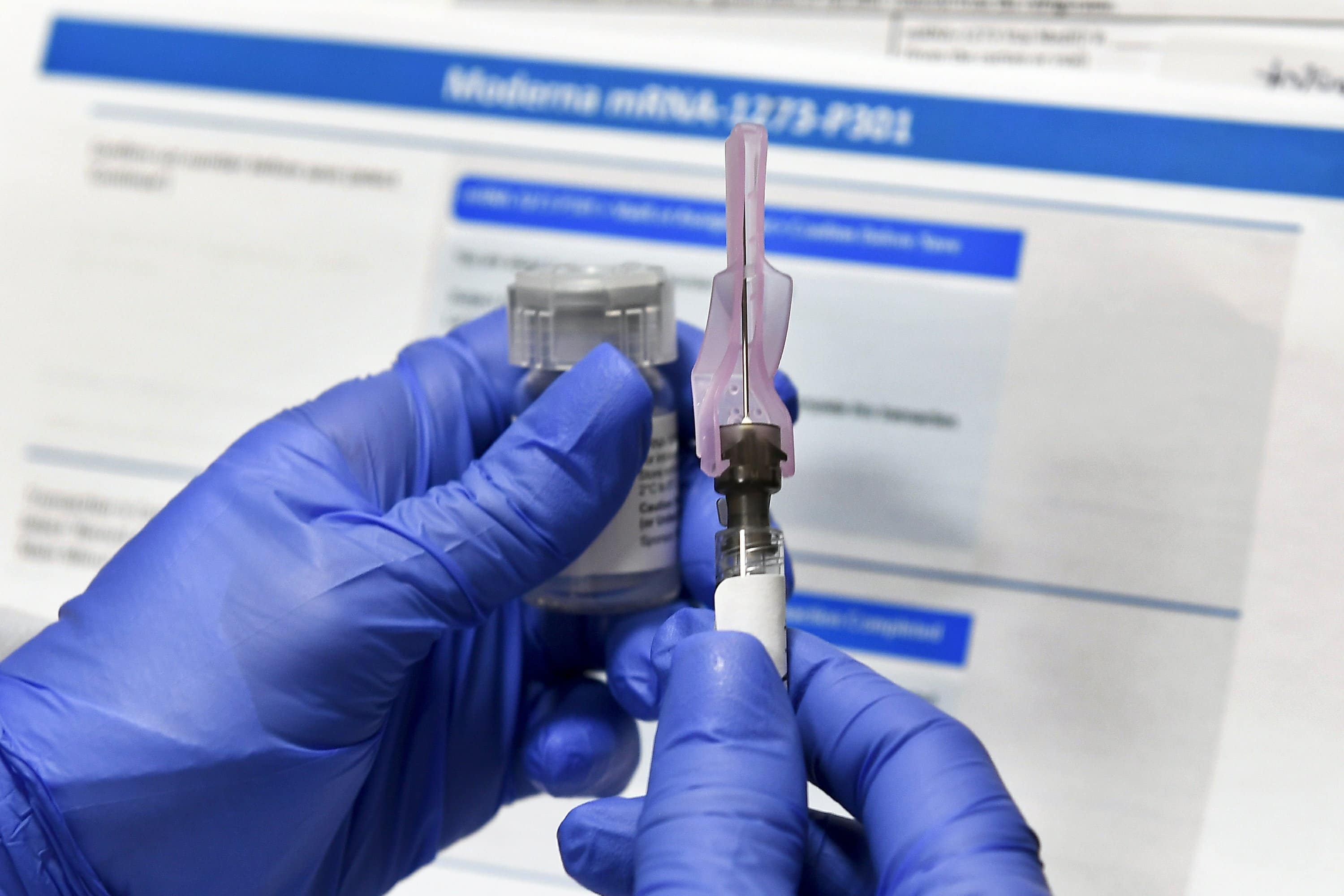 "Pfizer says no COVID-19 vaccine production problems or shipment delays" via Nathaniel Weixel of The Hill — Pfizer on Thursday said none of its coronavirus vaccine shipments are delayed or on hold, and there are no problems with its production. In a statement, the drugmaker said that this week it "successfully shipped all 2.9 million doses that we were asked to ship by the U.S. Government to the locations specified by them." In addition, Pfizer said: "We have millions more doses sitting in our warehouse, but, as of now, we have not received any shipment instructions for additional doses." Federal health officials are sending states only the first of the necessary two doses, with a goal of injecting 20 million people with the first of two doses by the end of the year and at least 50 million more with the first dose by January.
"FEA to Ron DeSantis: Prioritize teachers in vaccine distribution" via WTXL staff reports — The Florida Education Association sent a letter asking DeSantis to prioritize teachers in distributing the coronavirus vaccine on Wednesday. In the letter, FEA stated that inoculating teachers immediately will decrease community spread and ensure "instructional continuity." 20 Florida educators and their family members have died from COVID-19. 9 students in the state of Florida have died from COVID-19. 56,083 Florida school-age children, K-12, have tested positive for COVID-19 since Aug. 10.
"Florida National Guard among 15 states to receive Moderna vaccine for select troops" via Jason Delgado of Florida Politics — The Florida National Guard will receive 1,100 Moderna vaccines next week to inoculate select troops serving on COVID-19 related missions. The vaccines come after the National Guard Bureau selected Florida and 14 other states to participate in a COVID-19 vaccination program. The Department of Defense provided the vaccines based on the rough number of troops serving COVID-19 related orders. Looking ahead, shots-in-the-arm will begin on Dec. 22 and will be administered by FLNG medical detachments. The Moderna vaccine requires two doses separated by 28 days.
"Uncertainty, lack of data, can make pregnant women wary about taking COVID-19 vaccine" via Issac Morgan of Florida Phoenix — For pregnant women and those who may become pregnant, it's a disconcerting time. Florida and other states in the nation have received the first COVID-19 vaccine developed by Pfizer-BioNTech, but women preparing for a baby, or thinking about having a baby, will need to decide to get immunized for the virus that has caused thousands of infections and deaths. At issue is a lack of data and the "I don't know" factor, according to Michelle Mahon, a registered nurse and assistant director of nursing practice at National Nurses United, a large union representing registered nurses.
"'Significant and growing public health challenge,' Twitter cracks down on COVID-19 vaccine misinformation" via Jessica Guynn of USA TODAY — With coronavirus vaccine misinformation spreading via social media at an alarming rate, Twitter said it would remove claims that vaccines intentionally cause harm or are unnecessary as well as debunked conspiracy theories about the adverse effects of vaccines. The policy shift, slated to begin next week, comes as immunizations begin in the United States. Researchers warn that opposition to the vaccines is resonating, not just with fringe anti-vaccine communities but with swathes of mainstream America, whose faith in science and government has been badly shaken by the pandemic.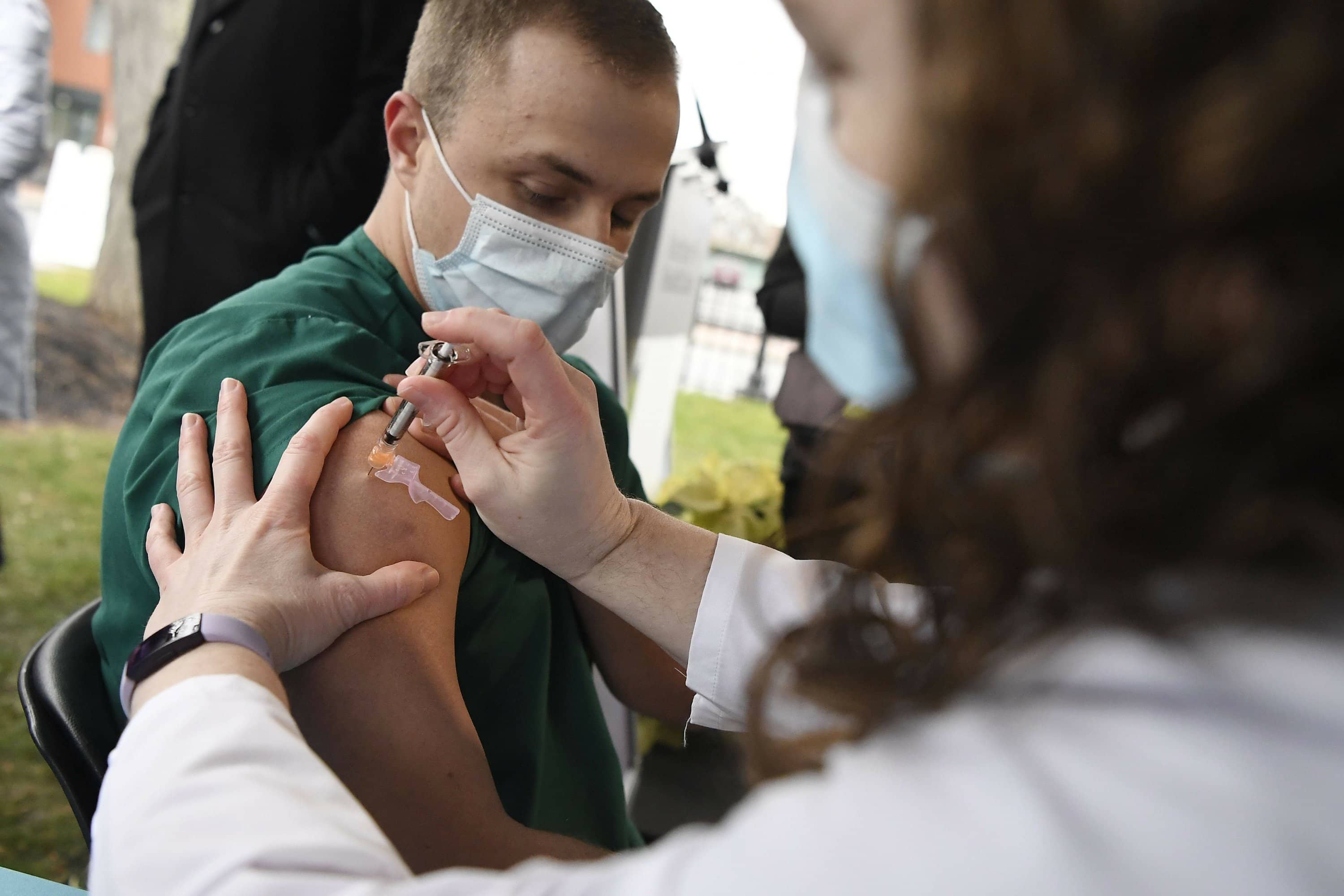 "This Tampa ER doctor just got his COVID-19 vaccine and, when able, you should, too" via Jason Wilson, M.D. with Creative Loafing — Almost everyone should get the vaccine — unless you have had a significant allergic reaction to vaccines in the past. Eventually, different vaccines may be best suited to different individuals, but right now, mRNA-based vaccines are what is available and what I received. Some should get the vaccine before others. While there are still questions about how effective a vaccine will be for people who have weaker immune systems or take certain medications, this does not mean that the vaccine is unsafe in people with weaker immune systems. It just means that the protection may not be as much given the lessened ability of immunosuppressed bodies to produce an immune response.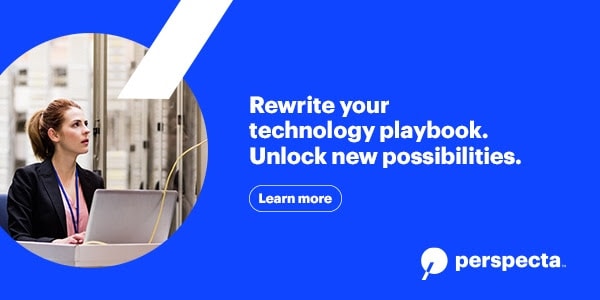 — CORONA FLORIDA —
"Florida reports 13,148 new COVID-19 cases, the largest daily increase since July" via Hannah Morse of The Palm Beach Post — Florida reported 13,148 new cases of COVID-19, the highest single-day increase since July. It's also the fourth time in the past seven days that a single-day increase has exceeded 10,000. The total number of cases in the state stands at 1,168,483. The state Health Department also reported 104 more deaths, three of them nonresidents, bringing the state's toll to 20,594. Cases of the highly contagious respiratory disease in South Florida continue to make up 40% of all cases in the state. The second-highest single-day increase of cases was July 16, with 13,965.
"In biggest spike since July, Florida diagnoses 13K cases in latest virus report" via Renzo Downey of Florida Politics — State health officials reported 13,128 new coronavirus cases Thursday, the largest single-report increase in diagnoses since Florida's summer surge. Only July 16, the Department of Health confirmed nearly 14,000 new cases, still the highest single-report jump in the state's caseload. At that time, the Sunshine State was at its peak in daily cases, averaging about 12,000 per day. Daily new cases have routinely topped 10,000, and Florida became the third state to record more than 1 million cases this month. As of Thursday, 1,168,483 have tested positive, including 19,357 nonresidents. The death toll reached 20,592 Thursday after officials confirmed 101 resident fatalities and three nonresident fatalities. The pandemic has claimed the lives of 20,305 Floridians.
"Governor casts doubt on experts as cases in Florida rise" via Tony Pipitone of NBC Miami — DeSantis doesn't have much use for some of the so-called experts. "A lot of these experts were saying that the United States, because of Thanksgiving, was going to have this massive surge, there was going to be all this problem because people had the gall to go see their family," he said Tuesday "Well, OK, look at the national indicators since Thanksgiving. It's actually gone down." Some indicators in some states have gone down since then, but not in Florida. USF epidemiologist Jason Salemi tweeted a graph Thursday showing more Floridians 65 and over are being infected now than at any time during the pandemic. Statewide, since Thanksgiving, new cases per day and hospitalizations have both increased by about 33%
"DeSantis says Florida shipments of vaccines are 'on hold.' Pfizer disagrees." via Kirby Wilson and Steve Contorno of the Tampa Bay Times — DeSantis said Tuesday that Florida could receive less than the 452,000 doses of the coronavirus vaccine that the state was expecting because of a "production issue" on the part of a vaccine manufacturer. On Thursday, Pfizer put out a statement that contradicted that characterization. "Pfizer is not having any production issues with our COVID-19 vaccine, and no shipments containing the vaccine are on hold or delayed," the statement read. "This week, we successfully shipped all 2.9 million doses that we were asked to ship by the U.S. Government to the locations specified by them. We have millions more doses sitting in our warehouse, but, as of now, we have not received any shipment instructions for additional doses."
"No COVID rules: Businesses are benefiting, but the pandemic is worsening. Who's right?" via David Lyons of the South Florida Sun-Sentinel — DeSantis has insisted that he has no intention of curtailing businesses or restraining consumers, no matter how serious the pandemic gets. Health fears aside, DeSantis' approach may be working on an economic level. The latest evidence came Thursday with the announcement that the number of Floridians filing for unemployment benefits had dropped sharply. Hard-hit states where governments restricted business activity showed sharp increases in new claims, bolstering DeSantis' argument. Miami Beach Mayor Dan Gelber, a critic of the Governor's handling of the pandemic, said the Governor is raising a false choice. "It's not about opening and closing," Gelber said. "It's about opening with mask usage or not. He's actually promoting opening without masks as if that's a good thing."
"2 more White House Task Force reports from November released by Gov. DeSantis' office" via Naseem S. Miller of the Orlando Sentinel — DeSantis' office on Thursday evening released two more weekly White House Coronavirus Task Force reports for November, a week after the Orlando Sentinel sued him and his office for not releasing the weekly documents since Nov. 1. The Sentinel's lawsuit is ongoing because the state has not agreed to release all former reports and future reports promptly. The parties have a hearing set for Monday. The reports are sent to all state Governors every week and include information about trends in the virus's spread. The White House has indicated these reports should be "widely" shared, including with the media, according to the lawsuit, which was filed in Leon County circuit court.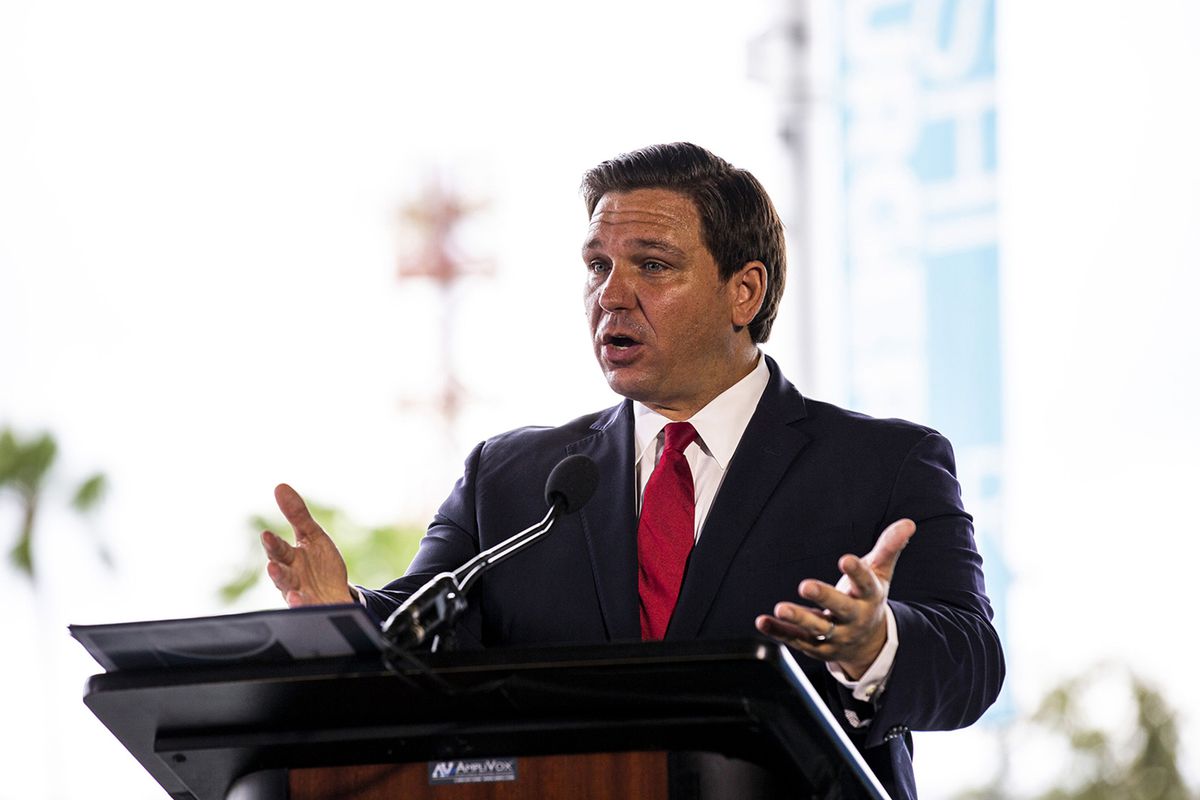 "DeSantis mostly ignored White House COVID-19 reports, belittled task force's advice" via Steven Lemongello of the Orlando Sentinel — The four weekly White House Coronavirus Task Force reports released by DeSantis' office this week are filled with warnings and recommendations about Florida's COVID-19 situation in early November. However, DeSantis appears to have mostly ignored the calls to wear masks and avoid large gatherings outlined in the reports as he generally stopped talking in public at all. Gwen Graham, a former Congresswoman and Democratic gubernatorial candidate, said the report "is a clear indictment of DeSantis' pursuit of herd immunity." … "The report recognized that Florida has 'unrelenting community spread and inadequate mitigation,'" Graham said Thursday. "Why didn't he release? Why has it taken a lawsuit to get just two reports? Because the reports are a condemnation of his actions."
"Miami-Dade Mayors have a new COVID-19 challenge: getting DeSantis on the phone" via Joey Flechas, Samantha J. Gross, Martin Vassolo, and Douglas Hanks of The Miami Herald — Ten months into fighting Florida's worst coronavirus outbreak, Mayors in Miami-Dade County have a simple request for the state's Governor: Call us. Recent weeks saw city and county leaders confirm publicly they've been unable to talk to DeSantis, who in September intervened in local COVID-19 responses by barring local governments from closing businesses or enforcing COVID-19 fines. Mayors from some of South Florida's largest communities want more local control over rules meant to combat the spread of COVID-19, including limiting business activity and issuing collectible fines for people who don't wear masks in public.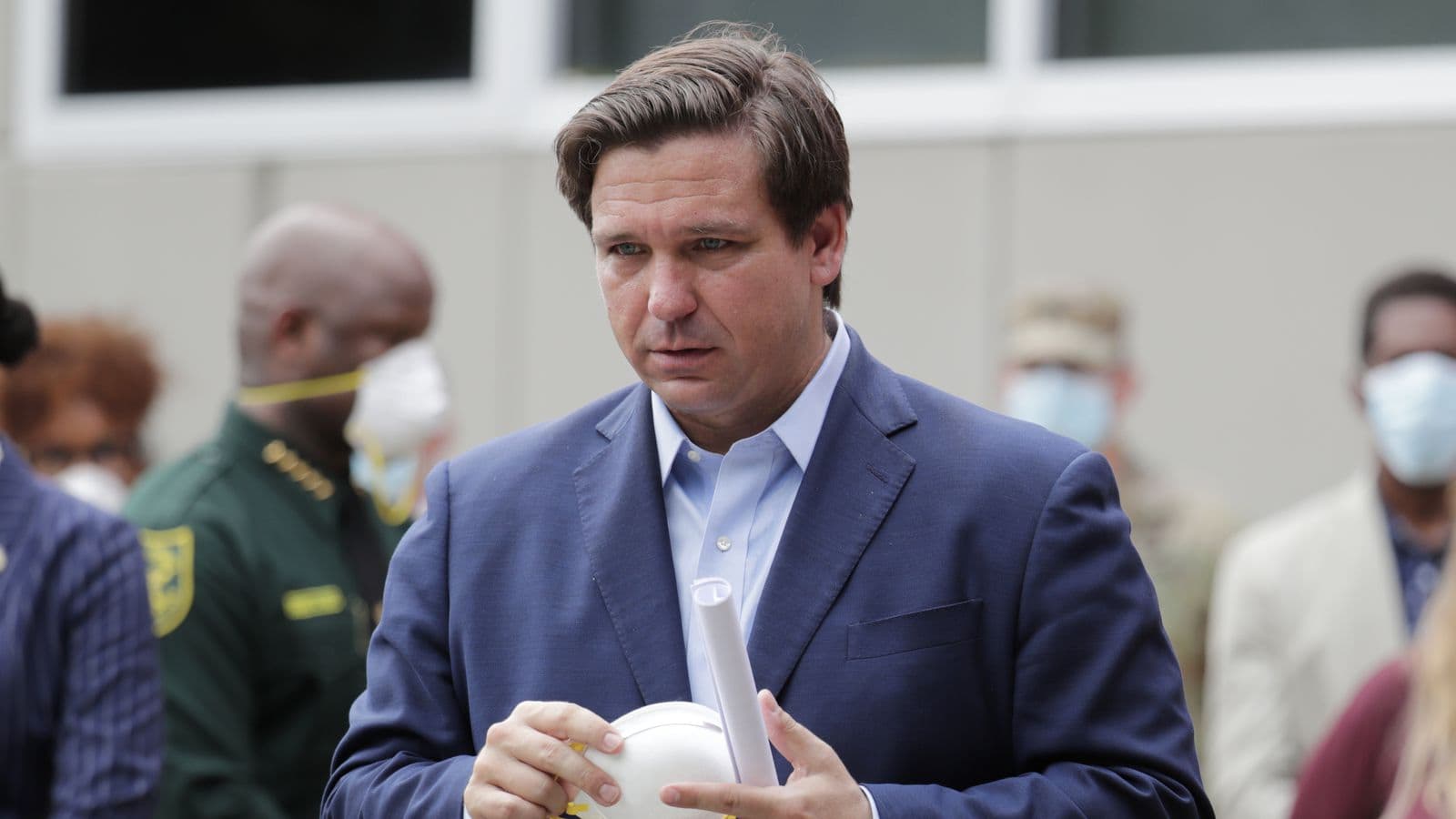 "South Florida parties on: No mask, no distancing, no problem inside bars and clubs" via Arlene Borenstein-Zuluaga and Ben Crandell of the South Florida Sun-Sentinel — This week, DeSantis was in West Palm Beach forcefully defending the state's hospitality industry from restrictions being enacted in other states, saying "the vast, vast majority of infections are occurring in peoples' homes." A few days before DeSantis made his comments, two weeks before Christmas, astonishing scenes of irresponsibility played out in bars and clubs big and small across South Florida. A weekend tour found social distancing is nonexistent; capacity restrictions are ignored, mask rules are a joke. Standing outside Amsterdam in Hollywood, one new South Florida resident said that's why he moved here, calling it a "free-for-all."
"You'll have to hurry home. Miami-Dade changes curfew for Christmas Eve, New Year's Eve." via Martin Vassolo, Samantha J. Gross and Douglas Hanks of the Miami Herald — Miami-Dade Mayor Daniella Levine Cava announced Thursday that she would relax the county's midnight curfew on Christmas Eve and New Year's Eve, allowing residents to stay out until 1 a.m. Levine Cava, who met with a handful of mayors during the week to discuss the change, proposed the curfew rollback during a meeting with members of the Miami-Dade County League of Cities. There was no objection. "We need to make sure we are keeping residents safe as they celebrate through encouraging social distancing, mask-wearing and communicating about health behaviors," Levine Cava said in a video statement Thursday. She said police would not stop people headed home after 1 a.m. but they would be "on the lookout" for post-curfew gatherings.
"West Miami employee tested positive after coming to work. Why is city hall still open?" via Aaron Liebowitz and Samantha J. Gross of The Miami Herald — During work Wednesday, an employee at West Miami's small city hall building wasn't feeling well. According to City Manager Yolanda Aguilar, the employee left to get tested for COVID-19, and a rapid test came back positive. The employee who tested positive returned to city hall "to report the findings and pick up personal belongings, but was not allowed to stay in the building," Aguilar told the Miami Herald. Aguilar said the employee's workstation was sanitized, but there has not yet been a deep-clean of the entire building. Those are done monthly. The city's response appeared to contradict countywide rules for workplaces.
"Nearly 2,000 new COVID-19 cases confirmed in Central Florida" via Scott Powers of Florida Politics — Nearly 2,000 new cases of COVID-19 were confirmed among residents of the six counties of greater Orlando Thursday, a level seen only twice previously, both times during the hot summer surge of mid-July. The latest pandemic tracking report from the Florida Department of Health increased the case count by 1,999 cases across Central Florida, including 811 new cases in Orange County. Five of the six counties in the region saw single-day counts higher than in Wednesday's report when 1,684 cases were recorded across Central Florida. Osceola County marked 296 new cases Thursday; Volusia County, 262; Lake County, 239; Brevard County, 210; and Seminole County, 181. Only Brevard's number went down.
"Coronavirus infections 'point in the wrong direction' as holidays approach" via Stephen Hudak and Ryan Gillespie of the Orlando Sentinel — New coronavirus infections are rising fast in Orange County as the region grapples with the fallout from Thanksgiving gatherings and prepares for Christmas and New Year's celebrations. Data released Thursday showed 13,164 positive cases across Florida on Wednesday, the highest number reported since infections peaked in July. Orange County reported 879 new cases, also one of the highest single-day totals since the pandemic started in March. The county also reported 18 more deaths of people with COVID-19 since Monday. Thirteen of those people died in December. "The data is continuing to point in the wrong direction," said Dr. Raul Pino, the top health official in Orange County. "This was expected to a degree, but … the number of deaths has also increased."
"UCF Foundation to aid cash-strapped athletics department" via Annie Martin of the Orlando Sentinel — UCF trustees approved measures intended to help the school's financially struggling sports programs weather the pandemic, including a $4 million credit line from the school's foundation to the athletics department. The school's athletics programs forecast a $4.1 million shortfall this year because of lost ticket revenue and expenses from virus testing, cleaning and quarantining for student-athletes. The assistance is intended to be temporary, and as Chairwoman Beverly Seay told her colleagues, money lent to the athletics department "will be paid back." Before trustees approved the $4 million credit line, the school implemented cuts valued at $4.3 million from its sports programs in September and set aside $5.1 million in contingency funds.

"Feds seize $8.4 million in PPP loans obtained by fake Orlando ministry, court records show" via Gabrielle Russon of the Orlando Sentinel — The federal government has seized $8.4 million in pandemic-related loans obtained by a family running a fake ministry in Orlando who then tried to spend some of the money on a $3.71 million house in Disney's Golden Oak neighborhood, according to court records. The investigation ended as authorities caught the family of four on the run with shredded documents and a paper shredder in their vehicle. It began after Joshua Edwards, a vice president of ASLAN International Ministry, applied for a $6.91 million for a federal PPP loan. Edwards submitted documents that painted a picture of a successful Orlando-based ministry that employed 486 people on a monthly $2.76 million payroll and had revenue of more than $51 million in 2019.
"Orlando airport debuts high-tech crowd-monitoring system over holiday season" via Katie Rice of the Orlando Sentinel — Orlando International Airport has announced it is the first airport in the world to launch a pilot program that monitors crowd density at airport gates to encourage social distancing among travelers. The EvenFlow Crowd Radar system, produced by visual communications company Synect, counts the number of passengers waiting at specific gates and displays digital, real-time information about crowd volume on screens stationed around passenger areas, according to a release by the Greater Orlando Aviation Authority. The airport started using the system on Nov. 20, before Thanksgiving. During the first seven months of the pilot, the technology will only be available at gates 101-109 on the airport's A-Side, which hosts Southwest Airlines, the airport's busiest carrier, GOAA spokeswoman Carolyn Fennell said.
"Pinellas County posts staggering single-day COVID-19 death toll at 24" via Janelle Irwin Taylor of Florida Politics — Pinellas County confirmed a staggering 24 deaths from COVID-19 Wednesday, according to Florida Department of Health data released Thursday. The county's death toll now sits at 990, an uncharacteristically high 3% of all cases within the county. By comparison, the COVID-19 death rate statewide is just 2%. That death toll is largely driven by Pinellas County's high incidence of COVID-19 cases in long-term care facilities. A total of 13% of Pinellas County's caseload has been among residents or staff at long-term care facilities like assisted living or nursing homes. Statewide, only 5% of all cases have been reported from such facilities.
"As COVID-19 cases climb in Tampa Bay, local leaders look to regionalism for answers" via Kelly Hayes of Florida Politics — Local leaders from across Tampa Bay are taking a regional approach to combat the rise of COVID-19 in the area. Pinellas and Hillsborough counties have both seen a significant uptick in coronavirus cases within the past few weeks. At the meeting, leaders discussed strategies for working together to ensure ordinances and policies are similar across the bay to prevent the spread. "It is an important conversation that we're having — it really only works, and we're only able to be effective at fighting COVID if we're doing things regionally," St. Petersburg Mayor Rick Kriseman said. "If we don't have uniform policy, it makes it that much harder for us to really combat that."
"Tampa Bay health workers first to get coronavirus vaccine, but many say they'll pass" via Christopher O'Donnell and Megan Reeves of the Tampa Bay Times — Almost half of Tampa General employees said in a recent survey that they want more data about the safety of the vaccine before they are injected. It's a similar story among 13,000 employees in AdventHealth's western Florida division and at Moffitt Cancer Center, where 41% of staffers said they would initially decline the vaccine. That caution is understandable, say public health experts. The roughly 10 months it took to develop a new vaccine is unprecedented, which has fueled fears that long-term side effects are still unknown. Also, this vaccine is among the first to use so-called messenger RNA, or mRNA technology. Still, a low participation rate among health care professionals is a worry.
"'Challenge of a lifetime': Locals create COVID-19 vaccine task force to combat distrust" via CD Davidson-Hiers of the Tallahassee Democrat — Calling COVID-19 vaccines "a gift of life," a newly-created local vaccine task force met virtually for the first time Thursday. Chaired by pastor R.B. Holmes of Bethel Missionary Baptist Church, members included former City Commissioner Elaine Bryant, activist Talethia Edwards, Bond Community Health Center CEO Temple Robinson, FAMU President Larry Robinson and lawyer/lobbyist Sean Pittman. They discussed efforts to educate Tallahassee communities about the importance of immunization as news of COVID-19 vaccination efforts continue to spread. The task force would educate locals, particularly members of Tallahassee's Black community, about the vaccinations. "We do not want any communities to be left behind," Holmes said. "I think it is our calling to make sure all people are well and healthy."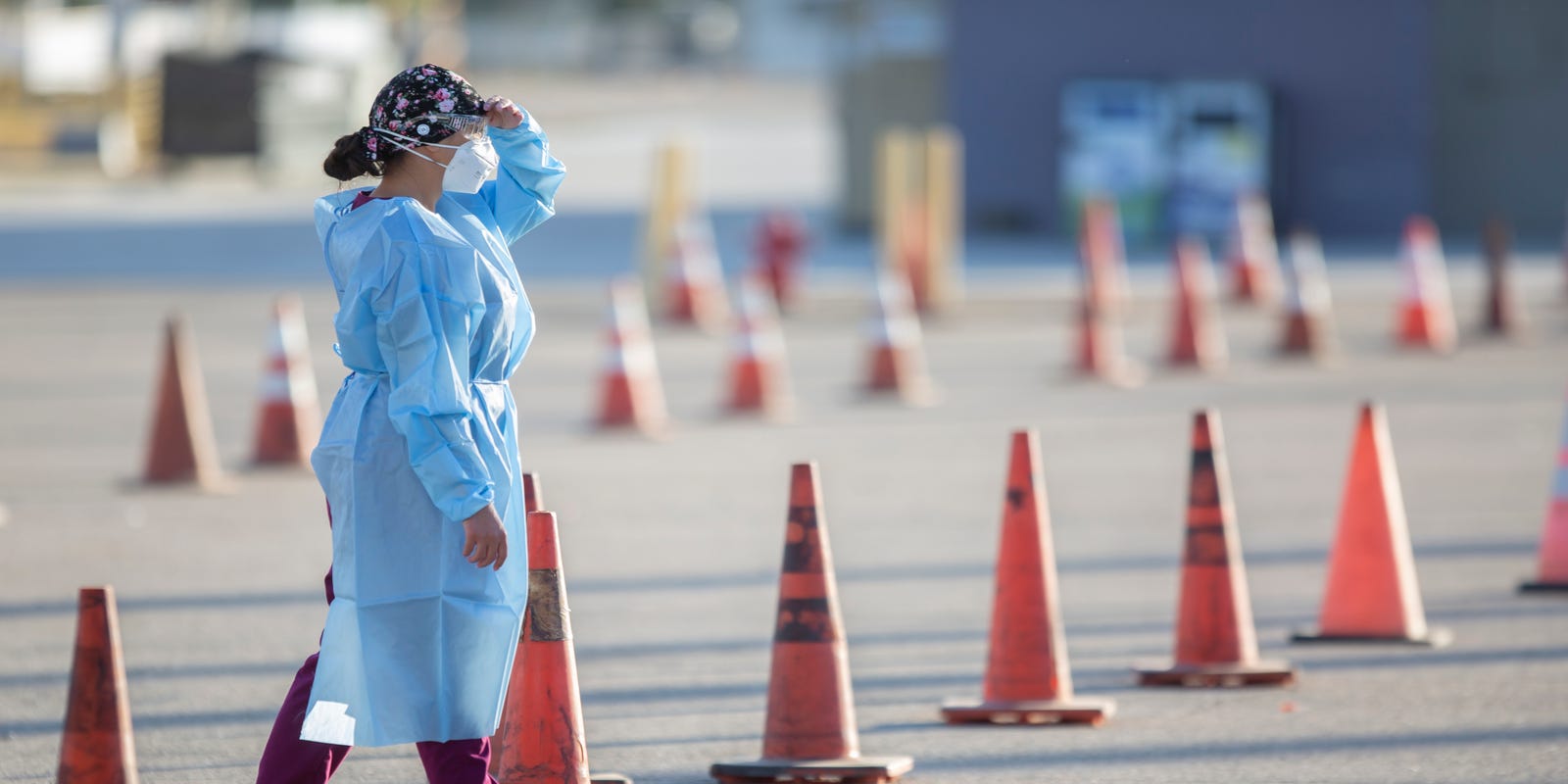 "150 inmates test positive for coronavirus at Zephyrhills Correctional Institution" via Dan Sullivan of the Tampa Bay Times — The Florida Department of Corrections confirmed in a news release Wednesday that 150 inmates at Zephyrhills Correctional Institution in Pasco County had tested positive for the coronavirus. The release came after an inquiry from the Tampa Bay Times about reports of illness in the facility. The prison houses 625 state prisoners. It is one of a handful of Florida prisons that services a large population of elderly inmates. "The great majority of inmates at Zephyrhills C.I. who had tested positive presented mild or no symptoms of the virus when they were tested," the department said. With the outbreak, Zephyrhills corrections officials provide all services and meals to inmates within their respective housing units, the release said.
"First Coast records more than 1,000 new coronavirus cases for second straight day" via Drew Dixon of Florida Politics — The First Coast tallied more than 1,000 new cases of COVID-19 for the second day in a row, according to Florida Department of Health data released Thursday. There were 79,269 total cases of COVID-19 recorded in the five-county Northeast Florida region, up 1,107 cases from the previous day. Wednesday's tally was a 1,176 case increase over Tuesday and represented the most cases added in a single day in the past two weeks on the First Coast. Jacksonville surged past 52,000 cases in Thursday's data for a total of 52,674 infections. Jacksonville also recorded the city's highest positivity infection rate in the past two weeks at 10.82%.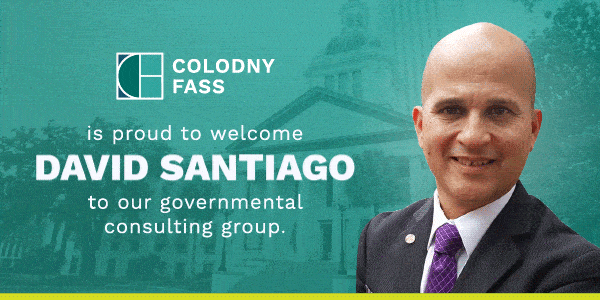 — CORONA NATION —
"Some states say their Pfizer vaccine allotments were cut for next week: 'This is disruptive and frustrating'" via Jim Salter and Ricardo Alonso-Zaldivar of The Associated Press — Governors and health leaders in at least 10 states have said the federal government has told them that next week's shipment of the Pfizer vaccine would be less than originally projected. Little explanation was offered, leaving many state officials perplexed. "This is disruptive and frustrating," Washington Gov. Jay Inslee, a Democrat, wrote on Twitter Thursday After learning from the CDC, Jay Inslee tweeted that the state's allocation would be cut by 40%. "We need accurate, predictable numbers to plan and ensure on-the-ground success." Michigan's shipments will drop by about a quarter. Illinois, Montana, Kansas, Nebraska, New Hampshire and Indiana also have been told to expect smaller shipments. Senior Donald Trump administration officials said misunderstandings about vaccine supply and changes to the delivery schedule might be creating confusion.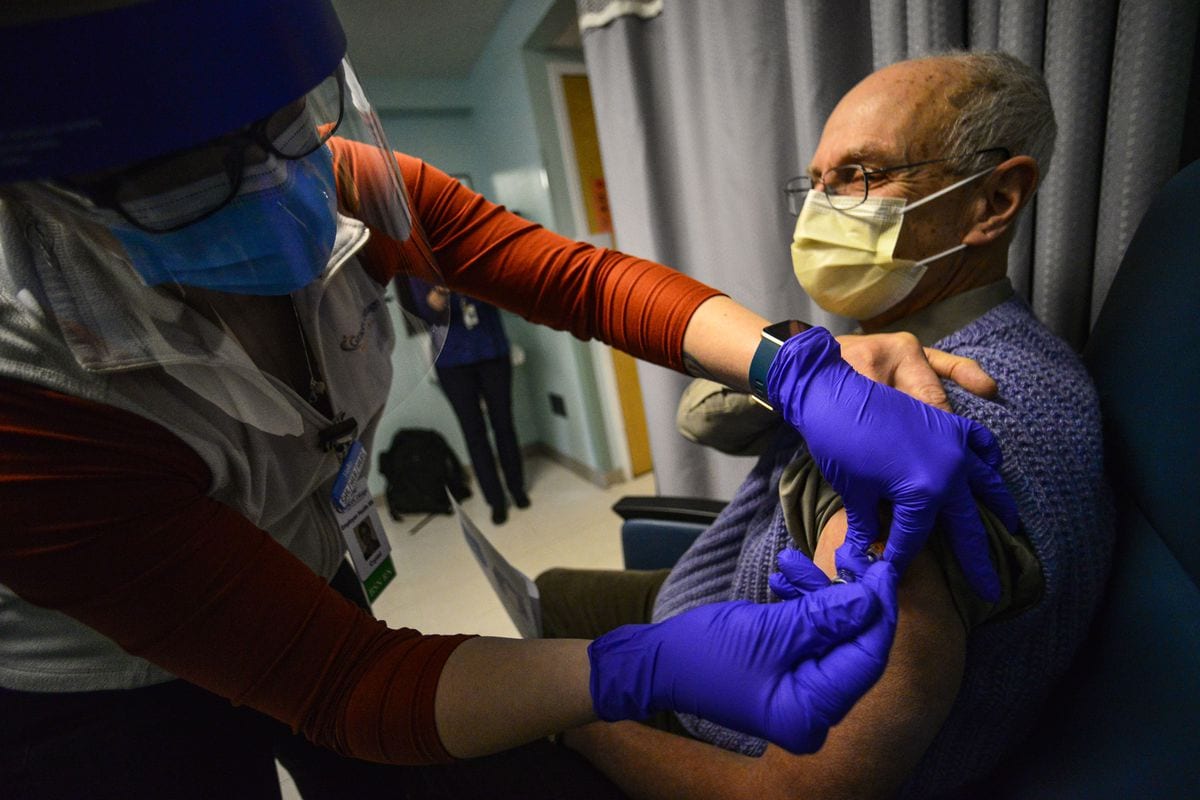 "Doctors worry about COVID-19 outbreaks with Christmas, New Year's Eve" via Hatzel Vela of Local 10 — Dr. Andrew Pastewski is among the physicians in Florida who are warning that the holiday season gatherings will be challenging hospital capacity. They are asking the community to protect those who are most vulnerable. "I can understand the argument, 'This could be grandpa's last Christmas,' but if he gets COVID, it probably definitely will be," said Pastewski, the ICU medical director at Jackson South Medical Center. Coronavirus cases and deaths continue to increase. The Florida Department of Health reported on Thursday a staggering 13,148 new coronavirus cases in a single day. "We are surging in a way that probably makes the second surge look like nothing when it comes to the amount of people that are dying," Pastewski said.
"Jeff Bezos' ex-wife MacKenzie Scott donates millions to charities" via Lisa J. Huriash of the South Florida Sun-Sentinel — Scott, a philanthropist and ex-wife of Bezos, the founder and CEO of Amazon, has gifted almost $4.2 billion to charities throughout the country, including organizations in South Florida. Scott wrote in her blog this week that this latest round of donations was motivated to ease suffering caused by the COVID-19 pandemic. In South Florida, the list includes Meals on Wheels South Florida in Plantation; United Way of Broward County; United Way of Miami-Dade; United Way of Palm Beach County; and the YWCA South Florida. Scott wrote that some are filling basic needs, while "others are addressing long-term systemic inequities that have been deepened by the crisis."
— CORONA ECONOMICS — 
"U.S. jobless claims rise to 885,000 amid resurgence of virus" via Paul Wiseman of The Associated Press — The number of Americans applying for unemployment benefits rose again last week to 885,000, the highest weekly total since September, as a resurgence of coronavirus cases threatens the economy's recovery from its springtime collapse. The Labor Department said Thursday that the number of applications increased from 862,000 the previous week. It showed that nine months after the viral pandemic paralyzed the economy, many employers are still slashing jobs as the pandemic forces more business restrictions and leads many consumers to stay home. The total number of people receiving traditional state unemployment benefits fell to 5.5 million from 5.8 million. That figure is down sharply from its peak of nearly 23 million in May.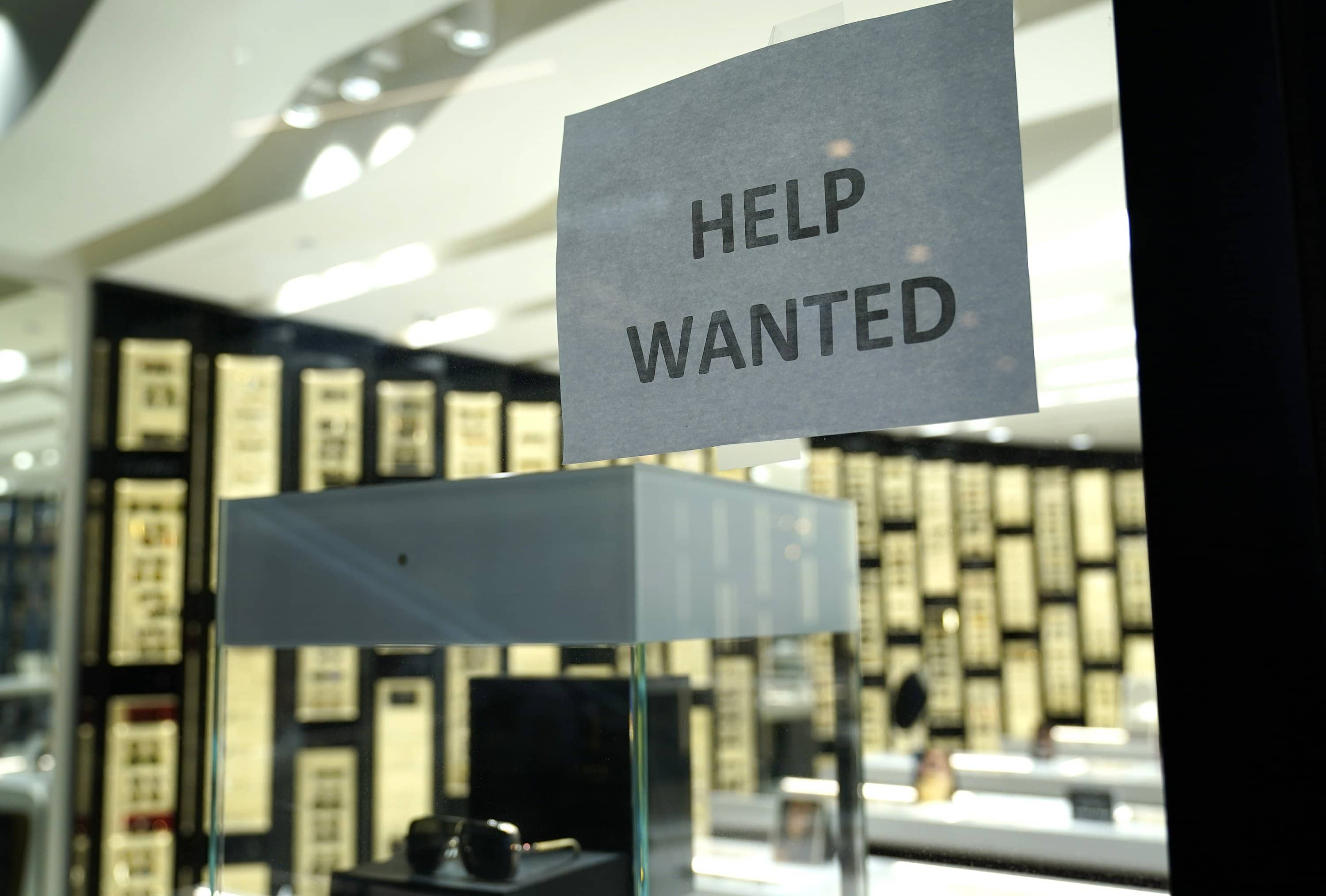 "Did Congress abdicate its responsibility by not passing coronavirus relief sooner?" via Amber Phillips of The Washington Post — Since Congress last passed a coronavirus relief bill nine months ago, nearly 8 million Americans have sunk into poverty, the coronavirus has spread to nearly every county in the United States and killed hundreds of thousands, and as many as half of America's small businesses say they can't hold on much longer. So as Congress members prepare to finally get some kind of relief to Americans, businesses and health care workers, did they abdicate their responsibility in waiting this long? It's a fair question to ask, say congressional analysts who have been closely following these negotiations.
"Florida banks ready for a second round of PPP loans" via Kylea Hensler of Miami Today — As COVID-19 pummeled the economy in 2020, Florida's banks were among those leading the nation in Payment Protection Program lending, according to Florida Bankers Association CEO Alex Sanchez. The new year, he said, will likely bring with it a strong economic recovery driven by a reliable vaccine and pent-up demand for activity. Banks, he continued, will be ready to lend money that drives a significant portion of economic activity — including a possible second round of PPP loans. As Congress debates a new COVID-19 relief package, Sanchez continued, another round of PPP loans will likely be on the table for small businesses that report a 30% decline in revenue in any quarter.
"This was the year for Central Florida to make headway on affordable housing. Then the virus hit." via Caroline Glenn and Kate Santich of the Orlando Sentinel — For the first time in 13 years, state lawmakers were about to halt their annual siphoning of money from the Sadowski Trust Fund. A regional housing trust had launched. Orange County had just completed a 10-year plan to build 30,000 new units. Local governments and nonprofits had a record number of affordable housing projects in the pipeline. Support from corporate donors and philanthropists reached new heights. Then the pandemic hit. Already, housing advocates are bracing for 2021′s Legislative Session and the possibility the Sadowski Fund will be raided to make up for the budget deficits brought on by the pandemic. At stake is $600 million sitting in the fund, bolstered by home sales that were surprisingly unaffected by the pandemic.
— MORE CORONA —
"New COVID-19 strain features 17 mutations sparking fears vaccine won't work" via Robin Cottle of The Daily Star — The new strain of COVID-19 has 17 mutations, scientists have discovered. UK experts have been analyzing the new variant of coronavirus and say they have uncovered 17 alterations from the killer disease's original strain, which they described as "a lot." Many of the changes have happened to the virus's spike protein, which it uses to latch onto human cells and cause illness. This is significant because most COVID-19 vaccines being developed, including the Pfizer jab that has already begun to be rolled out in the UK, effectively target this protein.
"French President Emmanuel Macron tests positive for COVID-19" via Sylvie Corbet of The Associated Press — French President Macron has tested positive for COVID-19, the presidential Elysee Palace announced on Thursday. It said the President took a test "as soon as the first symptoms appeared." The brief statement did not say what symptoms Macron experienced. It said he would isolate himself for seven days. "He will continue to work and take care of his activities at a distance," it added. It was not immediately clear what contact tracing efforts were in progress. Macron attended a European Union summit at the end of last week, where he notably had a bilateral meeting with German Chancellor Angela Merkel. He met Wednesday with the prime minister of Portugal. There was no immediate comment from Portuguese officials.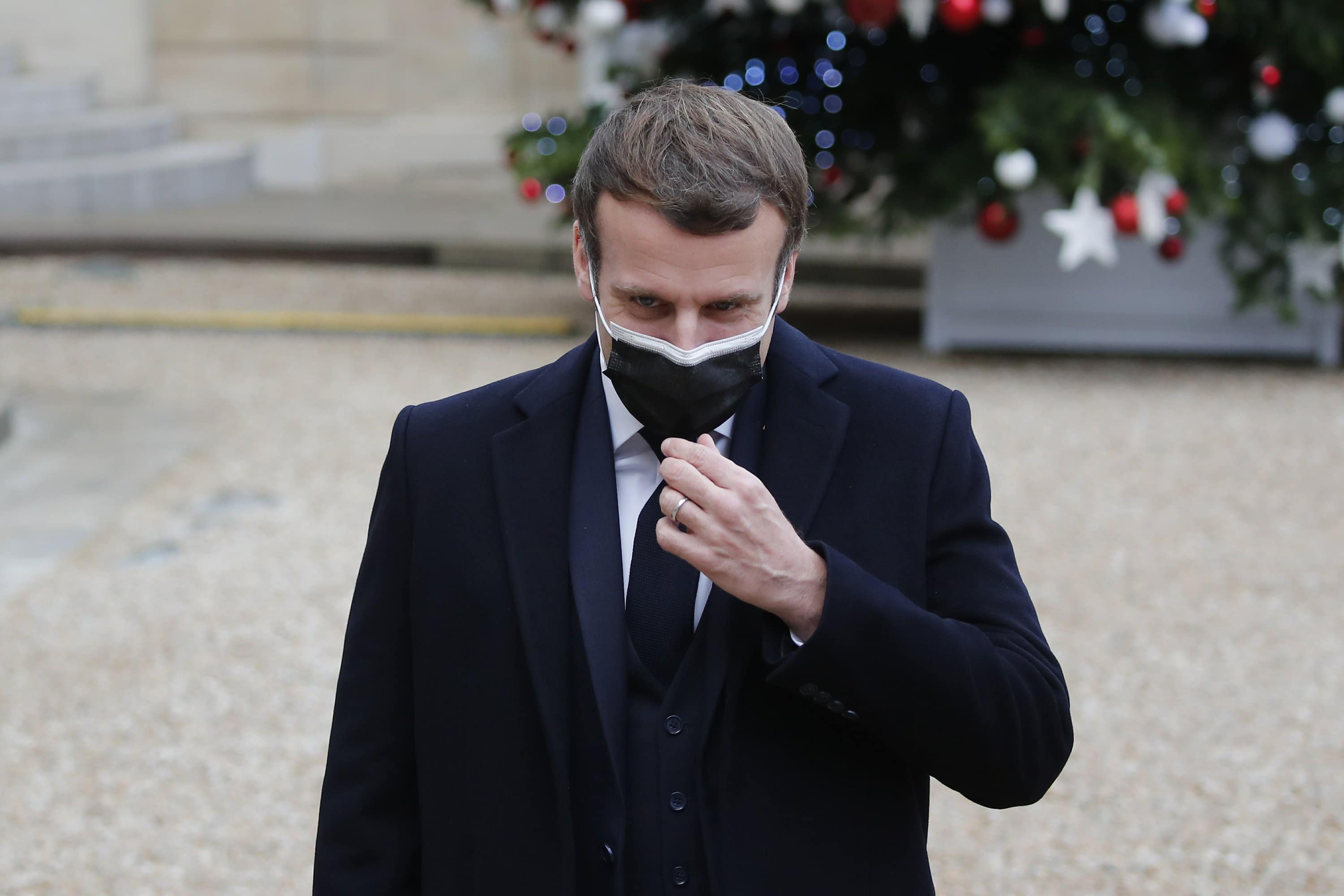 "Staying at an Airbnb for the holidays in Florida? There are COVID-19 changes to know" via Michelle Marchante of The Miami Herald — No matter where you go, vacations and staycations can get complicated, especially during the COVID-19 pandemic. Besides health concerns, there's also many new rules and restrictions meant to help reduce the disease spread. All parties and events are banned, including baby showers and birthday parties. Try to book a place that has a flexible cancellation policy, which lets you cancel one day before arrival. Airbnb says you should not check into a place if you tested positive for COVID-19 in the past 30 days, are sick or have been exposed and are awaiting test results.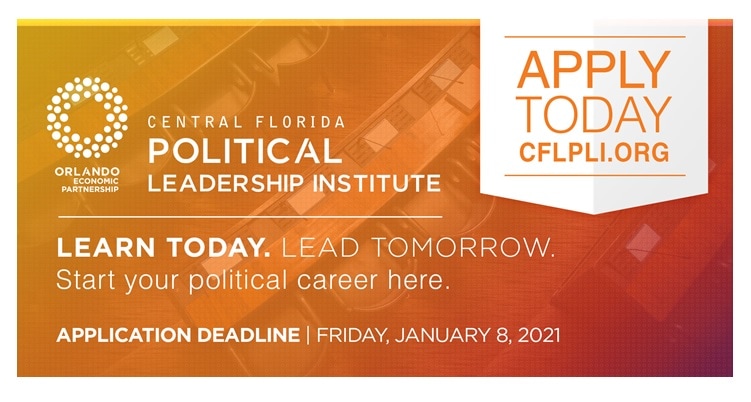 "'We need transparency': Rick Scott calls for Hunter Biden special counsel" via A.G. Gancarski of Florida Politics — Following the lead of other Republicans, U.S. Sen. Scott says there "absolutely" must be a special counsel in the case of Biden. Biden, the son of President-elect Joe Biden, is the subject of scrutiny for foreign business entanglements that seem to have been family operations and what the Biden transition team calls "tax issues." Trump reportedly is eyeing a dedicated prosecutor to investigate alleged misdeeds. Interviewed on the Fox News Channel, Scott said Thursday that a special counsel appointment is necessary to "find out what happened" regarding the Bidens and various deals negotiated in recent years by Hunter. "Absolutely. We've got to find out exactly what happened here," Scott told host Dana Perino. "We need transparency."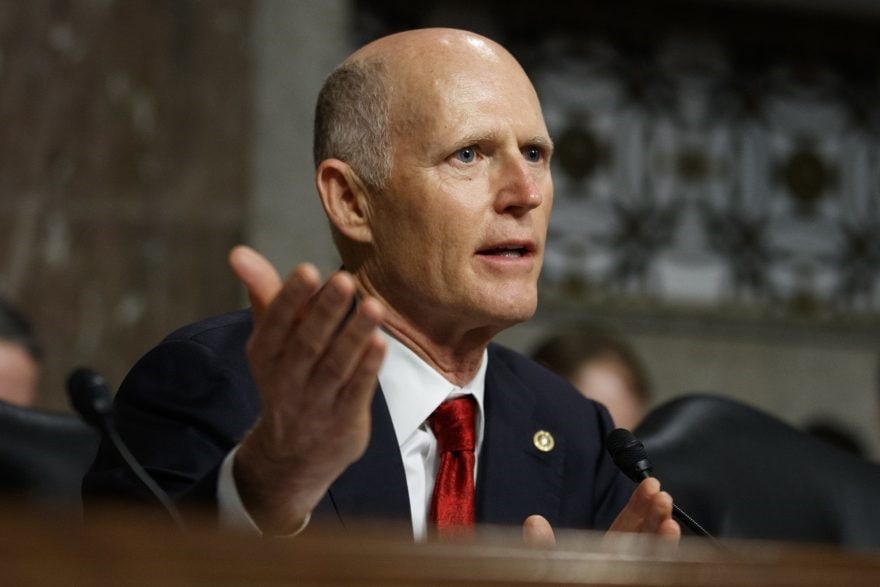 "One last chance to save Donald Trump, Roger Stone says" via William March of the Tampa Bay Times — Former Trump adviser and right-wing provocateur Stone told a crowd of Trump backers in Clearwater this week that the Jan. 6 congressional count of Electoral College votes is the last chance to save Trump's presidency, and urged them to tell Florida's two senators to object to the count. Stone, who raised the possibility he'll challenge Rubio in a 2022 primary, also took a shot at Rubio during his speech to the Tampa Bay Trump Republican Club. Some Trump backers are angry over Rubio's lukewarm support for Trump's efforts to overturn the presidential election. It's expected a House member will object to the normally ceremonial Electoral College vote count, but a senator would have to agree to trigger hearings.
— TRANSITION —
"Poll: 60% approve of Joe Biden's job as President-elect" via Gabriela Schulte of The Hill — Six in 10 voters approve of the job Biden is doing as President-elect, a new Hill-HarrisX poll finds. Sixty percent of registered voters in the Dec. 10-14 survey said they approve of Biden's job as President-elect. By contrast, 40% of respondents disapprove. The poll found Biden garnering majority support across demographics except among Republican voters, voters 65 years old and older, and respondents who live in rural areas. Sixty-two percent of men approve of Biden as President-elect while 58% of women said the same. Seventy-two percent of 18- to 34-year-olds and 65% of 35- to 49-year-olds support Biden, along with 55% of 50- to 64-year-olds.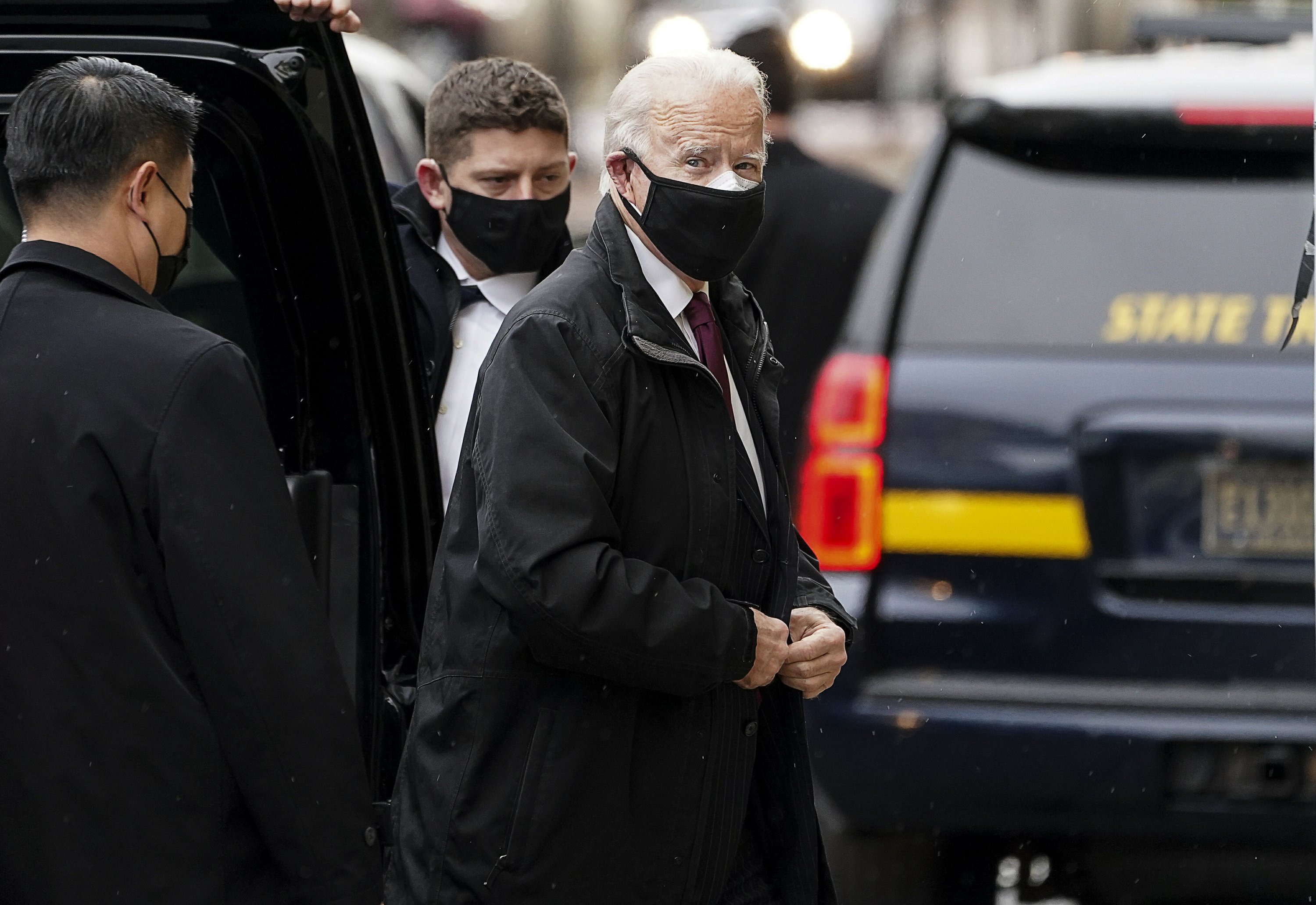 "With historic picks, Biden puts environmental justice front and center" via Juliet Eilperin, Dino Grandoni and Brady Dennis of The Washington Post — Biden tapped Rep. Deb Haaland to serve as the first Native American Cabinet secretary and head the Interior Department, a historic pick that marks a turning point for the U.S. government's relationship with the nation's Indigenous peoples. Biden is sending a clear message that the officials who will confront the nation's environmental problems will look like the Americans who are disproportionately affected by toxic air and despoiled land. He has named North Carolina environmental regulator Michael S. Regan to become the first Black man to head the Environmental Protection Agency and Obama administration veteran Brenda Mallory to serve as the first Black chair of the White House Council on Environmental Quality.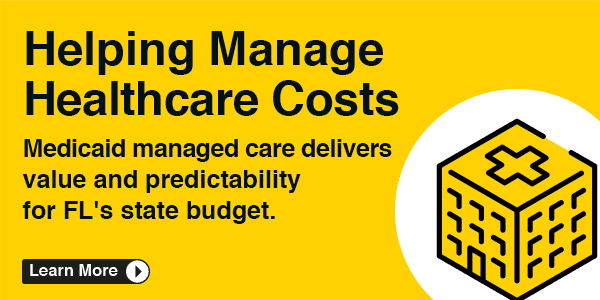 — D.C. MATTERS —
"U.S. cybersecurity agency warns of 'grave' threat from hack" via Ben Fox of The Associated Press — U.S. authorities are expressing increased alarm about an intrusion into computer systems around the globe that officials suspect was carried by Russia. The cybersecurity unit of the Department of Homeland Security said Thursday that the hack "poses a grave risk to the Federal Government and state, local, tribal, and territorial governments as well as critical infrastructure entities and other private sector organizations." The most detailed comments yet from the Cybersecurity and Infrastructure Agency since reports emerged this weekend that government agencies including the Treasury and Commerce departments were among those whose secure data and email were penetrated by the sophisticated hack.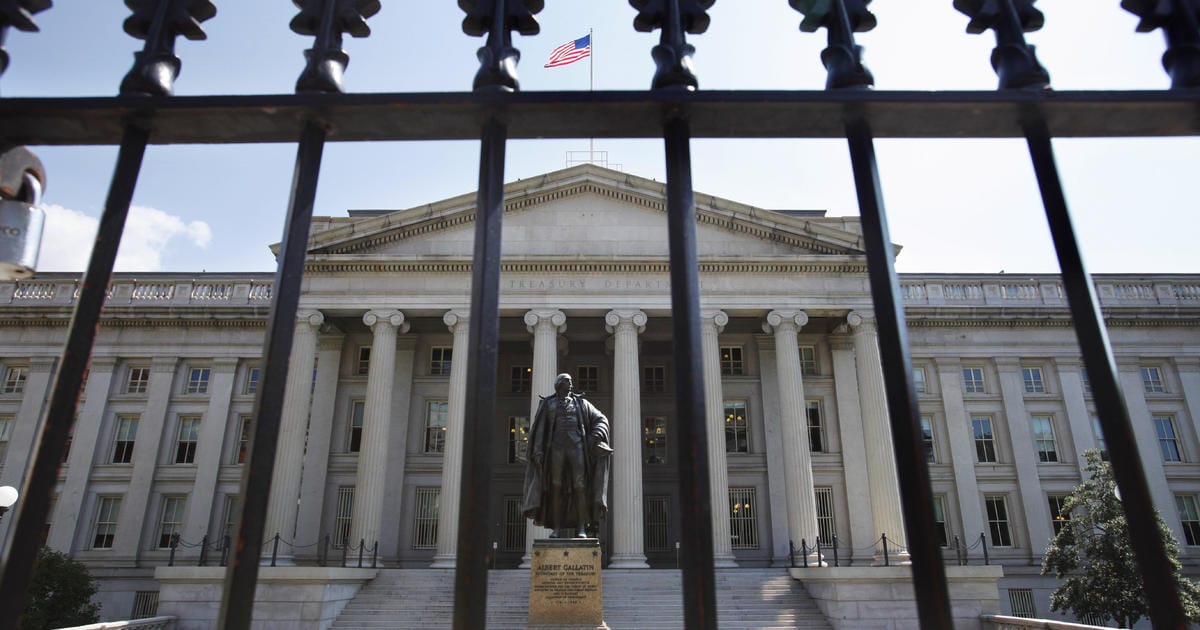 "Feds grant Florida approval power for wetlands-filling permits" via Scott Powers of Florida Politics — Florida has been granted federal authority to run its own permitting process to oversee the discharge of dredged or fill materials into water resources and wetlands, eliminating Army Corps of Engineers oversight in the Sunshine State. The EPA announced Thursday that Florida is assuming the power over wetlands permits. That makes the Sunshine State the third state granted authority to oversee such permits, following Michigan and New Jersey. State officials and Republicans in Congress said the move should speed up wetlands restoration programs in Florida. However, some environmental advocates, including Democratic Agriculture Commissioner Nikki Fried, expressed concern the move could speed up wetlands destruction in the Sunshine State.
"Super PAC trolls 'Little' Marco Rubio as NRA's secret Santa" via Jacob Ogles of Florida Politics — What's Rubio deserve for Christmas? Animated scorn and lumps of coal, according to a Super PAC intent on his 2022 defeat. It's no surprise Florida's senior Senator didn't make the nice list for Retire Rubio, a political committee relaunched in November by Democratic strategist Ben Pollara and dedicated to the Miami lawmaker's defeat. It's holiday flair that's sure to turn heads in a new ad. It depicts "Little Marco the Elf" preparing special interest giveaways. The ad combines a narrative that twists the cadence of Clement Clark Moore's "The Night Before Christmas" into a sardonic parody while backdropping it with animation that could be described as JibJab meets left hook.
"Rubio names Tallahassee's Lucky Goat Coffee as U.S. Senate's Small Business of the Week" via James Call of the Tallahassee Democrat — Acclaimed Tallahassee coffee roaster Lucky Goat was recently named the U.S. Senate's Small Business of the week by U.S. Sen. Rubio. The Miami Republican frequently uses his position as chairman of the Committee on Small Business and Entrepreneurship to recognize Florida businesses. And according to the Congressional Record for Dec. 2, Rubio is a big fan. He lavished praise on founder Ben Pautsch for creating a company that "recognizes the dignity of work" and makes "a commitment to its community." The company that started by roasting and distributing coffee beans has grown to include 350 wholesale customers nationwide, five Tallahassee coffee shops and a sixth in Jacksonville.
— STATEWIDE —
"Florida lawmakers may weigh cutting unemployment taxes for businesses, putting workers at risk" via Caroline Glenn of the Orlando Sentinel — Much like they did during the recovery from the Great Recession, Florida lawmakers could soon face deciding whether to cut unemployment taxes — a move that would help struggling businesses but could also leave the state without enough money to get benefits to workers who've lost jobs. Under state law, unemployment taxes are set to automatically increase Jan. 1 to replenish the trust fund that finances Florida's unemployment system. But even with the increase, Florida businesses will continue to pay some of the country's lowest unemployment taxes. Right now, they pay on average $50 per employee, well below the national average of $277.
"Florida could incur $1.25B Medicaid shortfall by July" via The Center Square — Florida's Medicaid enrollment could swell by 700,000 beneficiaries before 2022, increasing the state's costs by 19% and potentially presenting lawmakers in March with a $1.25 billion shortfall, according to projections by state economists. In analyses published Monday after a Social Services Estimating Conference on Dec. 8, economists forecast 4.59 million Floridians will be enrolled in Medicaid during the fiscal year 2022, nearly 700,000 more than fiscal year 2020s enrollment of 3.9 million people. 4.44 million Floridians are enrolled in Medicaid, an increase of almost 450,000 people since July 1.
"Peter Antonacci gets a new job and an old problem: The appearance of a conflict of interest with his wife" via Dan Christensen of Florida Bulldog — Antonacci was named by Florida's Cabinet to be the next Chief Judge/Executive Director of the Florida Division of Administrative Hearings. The vote was not unanimous. DeSantis, Ashley Moody and Jimmy Patronis voted to approve Antonacci for the post. Fried, a Fort Lauderdale resident and the only Democrat in the Cabinet, voted against him. Antonacci, who was among six finalists interviewed at Tuesday's hearing, must now be confirmed by the Senate. His predecessor, John MacIver, stepped down in June after he failed to win confirmation following controversy in which another administrative law judge claimed MacIver made improper "ex parte communications" in a case.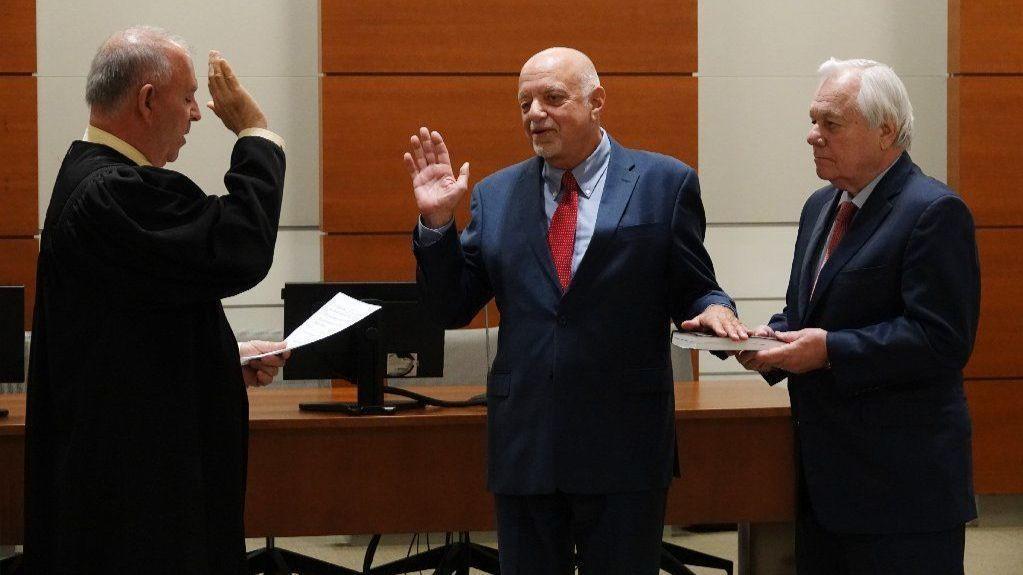 "Like a prayer? Legislature to mull school 'moments of silence' again in 2021" via A.G. Gancarski of Florida Politics — Sen. Dennis Baxley filed SB 382 Thursday, a measure that would require moments of silence for students in public schools. The language and the concept are substantially the same as when he filed the bill last year. This proposal would replace the current statute, which calls for a "brief meditation period." Silence would be compulsory for at least one minute, but no more than two minutes. The bill did everything but become law at the end of the 2020 Session. The House version was on the Senate calendar, but with the House and Senate struggling to work out the final touches on the budget as Session wrapped, the bill was "temporarily postponed."
"Michael Grieco sponsors 'Learning with Dignity Act' in the House" via Drew Wilson of Florida Politics — Rep. Grieco filed a bill that would make feminine hygiene products available to public school students at no charge. The Miami Democrat filed HB 75 on Wednesday. It is the House companion to a bill filed by Sen. Lauren Book last week. Titled the "Learning with Dignity Act," the bills would require schools to have sanitary napkins, pads and tampons in female restrooms in all of Florida's K-12 public schools. Under the bill, the products must be made available at no cost. Grieco and Book filed similar legislation last year ahead of the 2020 Legislative Session, but it was never heard in committee.
"Florida Sheriffs Association launches post-traumatic stress training for officers" via Renzo Downey of Florida Politics — Florida State University's Institute for Justice Research and Development created the "Resiliency Behind the Badge" program, available across the state beginning Thursday through the Florida Sheriffs Association. Through the program, law enforcement officers can learn to recognize traumatic stress' physical and mental indicators and practice managing and responding to that stress both on and off the job. Officers also learn to identify potential symptoms in their peers and direct them to help if necessary. While the new online course has only been months in the works, behind it stands a decade of research showing the need for it and what tools to include, said IJRD's founder and executive director, Carrie Pettus-Davis.
"'Could really use the support': Witness says Beach politician drove donors to mystery PAC" via Christina Saint Louis of The Miami Herald — Before Petter Smedvig Hagland became a key figure in the ethical scandal that wrecked Michael Grieco's mayoral aspirations, he received multiple emails from the then-Miami Beach commissioner badgering him for one thing: money. And by March's end, Grieco finally sealed the deal with this cryptic-yet-to-the-point email: "25k." The Miami-Dade Commission on Ethics & Public Trust questioned Hagland about those exchanges in a hearing Wednesday as part of its investigation into Grieco's involvement with People for Better Leaders, the murky political action committee that raised over $200,000, much of it from special interests doing business with the city, in the run-up to the 2017 municipal election.
"Ione Townsend announces run for FDP chair, support from Tampa Bay Dems" via Kelly Hayes of Florida Politics — Hillsborough County Democratic Party Chair Townsend has officially announced her run for the statewide position as chair of the Florida Democratic Party. Townsend's announcement comes a day after party officials confirmed her filing to run for the position. "The FDP needs transparency, integrity and accountability more than ever before," Townsend said in a statement. "We owe it to all of Florida's Democrats to change how our party behaves and operates." Townsend has already garnered support from prominent Democratic officials in the Tampa Bay area, including Pinellas Democratic Party chair Barbara Scott, Pasco County Democratic Party chair Kelly Smith and Polk County Democratic Party State Committeewoman Karen Welzel.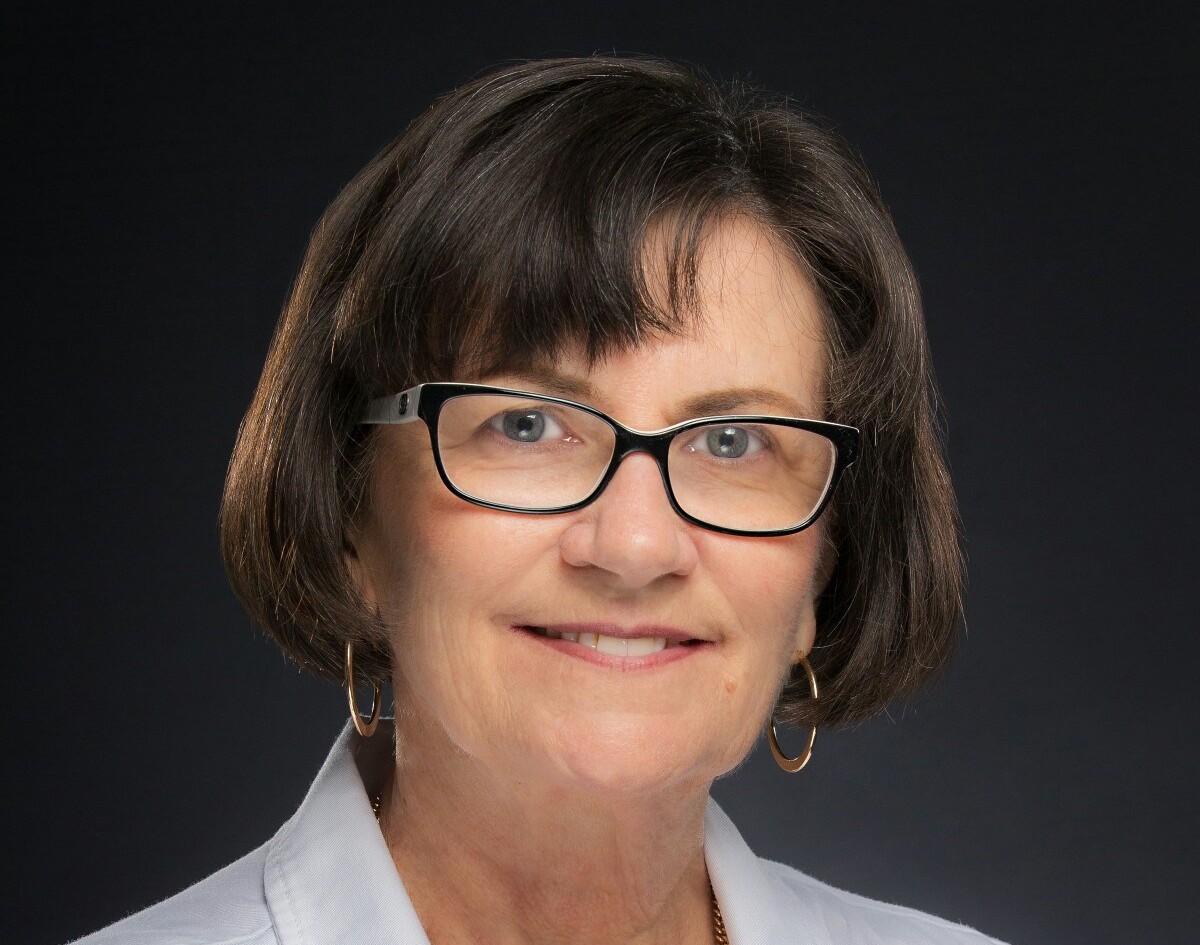 "Andrew Gillum's political committee keeps bleeding cash to lawyers" via Jacob Ogles of Florida Politics — Legal services continue to be the primary expense for former gubernatorial candidate Gillum's political committee. A look at reported expenditures for the Forward Florida political committee shows it spent $8,360 on legal services with Stearns Weaver Miller Weissler, a Tallahassee law firm, on the last day of November. That's nearly half the money the committee spent the entire month. A huge portion of the Forward Florida political committee's expenditures for 2020 through November went toward lawyers. Perkins Cole received $415,178 in 2020 from the political committee, most recently through an August check for $174,714 for legal counsel. Stearns Weaver Miller Weissler, in total, collected $231,536 from the political committee for legal services, including the most recent November payment.
"Duke Energy rates set to lower in 2021" via Malena Carollo of the Tampa Bay Times — Duke Energy Florida received regulatory approval this week to lower its bills in 2021. Beginning next year, residential customers' monthly bills will average $126.63 per 1,000-kilowatt-hours, a $3.63 drop from its current rate. "We're always looking for ways to help reduce costs for customers, and we know right now is a very challenging time," spokeswoman Ana Gibbs said. "If for any reason our customers have any billing concerns, please contact us for billing assistance and payment options." Its bills were adjusted as part of an annual process and are based largely on fuel costs. The utility texted its customers on Thursday to inform them of the rate reduction.
"Jacksonville International Airport announces nonstop JetBlue flights to LA and Raleigh-Durham" via Dan Scanlan of The Florida Times-Union — More major airline routes are coming to Jacksonville International Airport as JetBlue Airways announces the beginning of nonstop flights to Los Angeles and Raleigh-Durham. JetBlue begins offering daily nonstop service to LAX on March 4 using its 162-seat Airbus A320. The flights depart at 5 p.m. each day and arrive on the West Coast at 7:49 p.m. Pacific Standard Time. The return flight departs Los Angeles at 8 a.m. California time, getting to Jacksonville about 3:30 p.m. The second new JetBlue flight service starts Feb. 11 to and from Raleigh-Durham on a 100-seat Embraer E-190 jet. Flights will depart Jacksonville at 12:50 p.m. and arrive at 2:15 p.m. Return flights leave at 10:30 a.m. and arrive in Jacksonville at noon.
— LOBBYING REGS —
New and renewed lobbying registrations:
Slater Bayliss, The Advocacy Group at Cardenas Partners: Premier Health Solutions
Amy Bisceglia, AB Governmental Affairs: HireReturns
Ronald Brise, Gunster Yoakley & Stewart: Terran Orbital Corporation
Chip Case, Capitol Advocates: Paerosol
Erica Chanti, Christopher Finkbeiner, Rubin Turnbull & Associates: Deloitte, Green Ops Group, Motorola Solutions, Special Committee for Health Care Reform, University of South Florida Foundation
Melissa Wyllie: Florida Trust for Historic Preservation
— LOCAL NOTES —
"A threatening note was left for officers of a local Democratic Party in Florida." via Patricia Mazzei of The New York Times — The threatening note was taped to the back door of the Democratic Party headquarters in Jacksonville. "We want blood," the note said. "You lost the election. Redress our grievances now, or we will be back later." It had been printed on a copy of a webpage from the party's site that shows its officers' names and faces. The threat was signed, "We the people." "It was kind of freaky," said Daniel Henry, the chairman of the Democratic Executive Committee, who found the note. Trump won Florida but narrowly lost Duval County, including Jacksonville and is one of Florida's swing counties, to Biden.
"Boca artist designs 'Florida stands with Israel' license plate" via Lisa J. Huriash of the South Florida Sun-Sentinel — A Boca Raton graphic artist has come up with the winning design for Florida's "Stand with Israel" vanity license plate. The design, created by the artist Daniel Ackerman, uses an orange blossom — the state's flower — as a backdrop against the Star of David. It's meant to represent "the Florida-Israel relationship and the fruit this partnership bears, ultimately benefiting both states," he says of the newly unveiled design. The Israeli-American Council sponsored a contest to design the license plate, and more than 100 people submitted. The Stand with Israel tag is now one of nearly three dozen tags that must draw enough presale orders, at least 3,000, before they're put into production.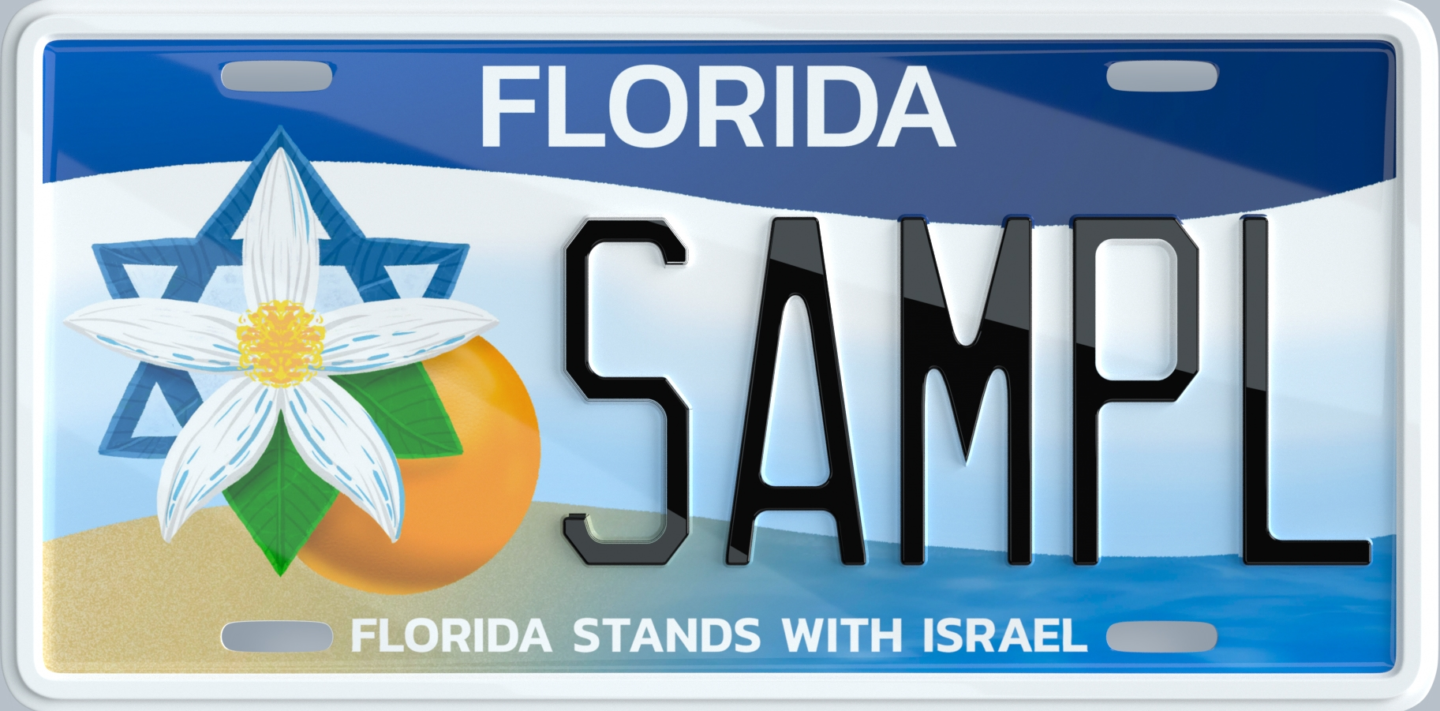 "WESH 2 and CW18 holiday food drive raises over $1 million" via Kathleen Christiansen of the Orlando Sentinel — WESH-Channel 2 and CW18/WKCF-TV′s Share Your Christmas food drive raised more than $1 million for Second Harvest Food Bank. According to a news release, the money collected during the 35th annual event will provide 4 million meals to families in need this holiday season. "All across Central Florida, hearts were opened, resources were shared, and many thousands of families who need help will get it," said Dave Krepcho, President & CEO of Second Harvest Food Bank of Central Florida. In addition to this fundraiser, WESH 2 and CW18 have raised more than $2 million through virtual food drives since April.
"Envision, Second Harvest deliver turkeys to Leon County Schools bus drivers for the holidays" via CD Davidson-Hiers of the Tallahassee Democrat — Leon County Schools bus drivers are taking home turkeys for the holidays. Local credit institution Envision Credit Union and food bank Second Harvest of the Big Bend surprised each of the district's 136 bus drivers and 92 bus assistants on Thursday morning at one of the district's bus compounds on Appleyard Drive. The turkeys represent a thank you to the drivers who ensure students get to school safely each day, the credit union said. Envision covered the cost of the turkeys, which was $2,500, according to the organization. "It was awesome this morning," LCS Transportation Director James Cole said. Cole said that all employees, including mechanics, shop staff, and route supervisors received a turkey for the holidays.
"Hillsborough County State Attorney launches first in state data transparency dashboard" via Kelly Hayes of Florida Politics — Hillsborough State Attorney Andrew Warren launched a public data dashboard Thursday to improve transparency in his office. The Hillsborough County office and prosecutor's offices in Jacksonville, Chicago, and Milwaukee worked with criminologists from Florida International University and Loyola University in Chicago to create the database. The data dashboard tracks 23 indicators from the work the State Attorney's Office is doing, including items such as "Are the actions the office is taking to reform juvenile justice helping?" and "How is the office making sure a person's race does not affect their outcome?" The goal: to advocate for victims and improve public safety. The dashboard will add more indicators in the months following the launch.

— TOP OPINION —
"Amid pandemic, teachers showed why theirs is a calling, not just a job" via Sarah Leonardi for the South Florida Sun-Sentinel — Teachers and school staff are used to adapting, rising to seemingly impossible occasions and, most notably, not asking for recognition. That is because they see these acts of service as a duty to their communities, and as a result, they don't often receive the credit they deserve for keeping our world together. And yet, school personnel who have continued to go above and beyond during this pandemic make sure that families have stable access to food, that parents can return to work and that some semblance of normalcy can exist during such an unprecedented time. This holiday season, I ask that you recognize the hard work of the people in our education system and thank the educators in your lives.
— OPINIONS —
"Congress: Pass a coronavirus relief bill now" via the editorial board of the Tampa Bay Times  — Democrats and Republicans seemed near agreement Thursday on another much-needed coronavirus relief bill, and Congress could vote as soon as today. The package rightly focuses on the essentials — direct payments, unemployment aid, and assistance to hard-hit businesses. These are core investments that will help needy Americans and shore up the economy in the short-term. Congress needs to approve the bill, even if it falls short in many areas. The timing is as important here as the relief itself. Congress needs to approve this package and send it to the President, who should insist that there is no higher political priority in Washington than getting this deal done.
"Why are Americans so distrustful of each other?" via Kevin Vallier of The Wall Street Journal — Social trust, the faith that strangers will abide by established norms, is one of society's most fundamental building blocks. It underlies economic growth, political consensus and effective law enforcement. But social trust is difficult to restore once lost, and the U.S. is losing it. According to the General Social Survey and the American National Election Survey, in the early 1970s, half of Americans said that most people could be trusted; today, that figure is less than one-third. And a recent Pew poll found that social trust declines sharply from generation to generation. In 2018, around 29% of Americans over 65 said that most people couldn't be trusted, while 60% of Americans 18 to 29 agree.
— ON TODAY'S SUNRISE —
Florida's Department of Health reports more than 13,000 newly confirmed cases of COVID-19. That's the third-highest daily total since the state began keeping count.
Also, on today's Sunrise:
— The state also reported 104 new fatalities Thursday, making it the seventh day in a row where the daily death toll hit triple digits. And it's one more reason why the graduate student's union at Florida A&M is opposing the administration's plan to resume face to face instruction in January.
— Sunrise looks at the agreement between the feds and the state, which allows Florida's Department of Environmental Protection to bypass the feds when issuing permits to destroy or alter protected wetlands. Republicans in Florida's congressional delegation love the idea.
— Democrats are NOT happy. They say the Department of Environmental Protection doesn't have enough people to enforce the existing laws … let alone take on new responsibilities. Environmentalists call this a gift to developers in the final days of the Trump administration.
— Florida sheriffs have teamed up with Florida State University to create a new training program that teaches law enforcement officers how to deal with the day-to-day stress of being a law enforcement officer. The online program is called "Resiliency Behind the Badge."
— And finally, a Florida Man is charged with possessing child pornography. He's a Baptist pastor.
To listen, click on the image below:
— WEEKEND TV —
Facing South Florida with Jim DeFede on CBS 4 in Miami: The Sunday show provides viewers with an in-depth look at politics in South Florida, along with other issues affecting the region.
Florida This Week on Tampa Bay's WEDU: Moderator Rob Lorei hosts a roundtable featuring Sen. Janet Cruz, PolitiFact Managing Editor Katie Sanders, business owner Danny Kushmer and POLITICO Florida senior reporter Matt Dixon.
In Focus with Allison Walker-Torres on Bay News 9: A roundtable discussion on unemployment in Florida and available resources to those looking for a job. Joining Walker-Torres are Rep. Anna Eskamani and Odaylis Simmons of the Goodwill Connection Center.
Political Connections Bay News 9 in Tampa/St. Pete: A review of the Electoral College results; the latest from Congress on COVID-19 relief; and Sen. Cruz will discuss bills she's working on and what the 2021 Legislative Session will look like.
Political Connections on CF 13 in Orlando: Rep. Scott Plakon will discuss the state's response to the coronavirus pandemic and what legislators will face concerning budget talks in 2021.
The Usual Suspects on WCTV-Tallahassee/Thomasville (CBS) and WJHG-Panama City (NBC): Host Gary Yordon talks with attorney Pittman and Leon County Commissioner Nick Maddox.
This Week in Jacksonville with Kent Justice on Channel 4 WJXT: Sen. Aaron Bean and Amy Barnett, president of the American Civility Association.
This Week in South Florida on WPLG-Local10 News (ABC): Sen. Ana Maria Rodriguez and Jackson Health System CEO Carlos Migoya.
— LISTEN UP —
Dishonorable Mention: Rep. Chris Latvala, activist Becca Tieder, Ernest Hooper and communications expert Dr. Karla Mastracchio discuss politics and culture. Tampa Bay Times political editor Steve Contorno discusses Stacey Abrams, Georgia shifting blue, and the Senate runoffs. What has the Democratic Party done successfully in Georgia that hasn't worked in Florida? What do they foresee the relationship between Gov. DeSantis and President-elect Biden? What's the possibility of Ivanka Trump running for the U.S. Senate in 2022? Who might we see emerge on the Democratic side? Media consultant and expert Adam Arnegger talks about how the media handled coverage of the Trump presidency?
Inside Florida Politics from GateHouse Florida: The coronavirus vaccine began arriving in Florida with much fanfare. Journalists Zac Anderson, John Kennedy and Antonio Fins discuss how DeSantis is handling the vaccine rollout, the Governor's ongoing tap dance around the question of calling Biden President-elect and speculation that Ivanka Trump could run for office in Florida.
podcastED: Stand Up for Students President Doug Tuthill interviews redefinED executive editor Matt Ladner to discuss the past, present and future of education savings accounts, a longtime option for students with unique abilities through programs such as the Gardiner Scholarship that are growing in demand as families seek more flexibility and increased spending power over their children's education.
Tallahassee Business Podcast from the Tallahassee Chamber presented by 223 Agency: Sue Dick welcomes Rodney Lewis, AIA. Lewis is Principal and Founding Partner for Architects Lewis + Whitlock, a local Architecture firm celebrating its 20th anniversary this year. Lewis takes listeners back to his beginnings, working on group projects for classes at FAMU, all the way through current and future projects that have helped shape Tallahassee's landscape. He shares his take on company culture, COVID-19 impacts, and advice for aspiring business owners.
The New Abnormal from hosts Rick Wilson and Molly Jong-Fast: It's getting near closing time for the Trumps at the White House — Monday's Electoral College vote made that official. This means folks like Ivanka Trump have to GTFO and find themselves new careers. It might be a bit tricky, Daily Beast contributor and Hysteria host Erin Gloria Ryan explains. About everybody hates Ivanka these days — well, except for a handful of Fox-addled octogenarian creepers. That corporate feminism she used to try to embody? That "Hallmark feminism where there's absolutely no substance behind any of the things that she's saying?" It might've worked before. In the dying days of 2020, it just makes everyone gag. And the only thing worse is her "naked desire for her to be seen as an American princess. We literally fought a war so we wouldn't have to live in a monarchy," Ryan tells Jong-Fast.
The Yard Sign with host Jonathan Torres: Aakash Patel, Christopher VerKuilen, Anibal Cabrera, and Torres discuss COVID, Part Deux; COVID, The Vaccine; 2022, Where are you? Biden's First 100.
— ALOE —
Assignment editors — Sen. Randolph Bracy will join the Kappa Alpha Psi Fraternity to host a holiday toy giveaway, 10:30 a.m. Saturday, Kappa Administration Building, 832 Portland St., Orlando.
"'COVID-19 can't steal Christmas': Americans reinvent holiday traditions during coronavirus" via Betsy Morris of The Wall Street Journal — Rev. Emily Lloyd, the Rector at St. Peter's Episcopal Church in Poolesville, Maryland, couldn't bear the idea of Christmas without pageantry. At St. Peter's, the annual event is such a big deal that it draws upward of 300 people, nearly tripling weekly attendance. She hit on an idea: a drive-through Christmas pageant that works like a progressive dinner. The idea has taken off. More than seven families have signed up to create a scene from the Christmas story in their respective front yards. The Saturday night before Christmas, the idea is to drive from one house to the next, progressing through the story and ending at an outdoor, candlelit Nativity scene.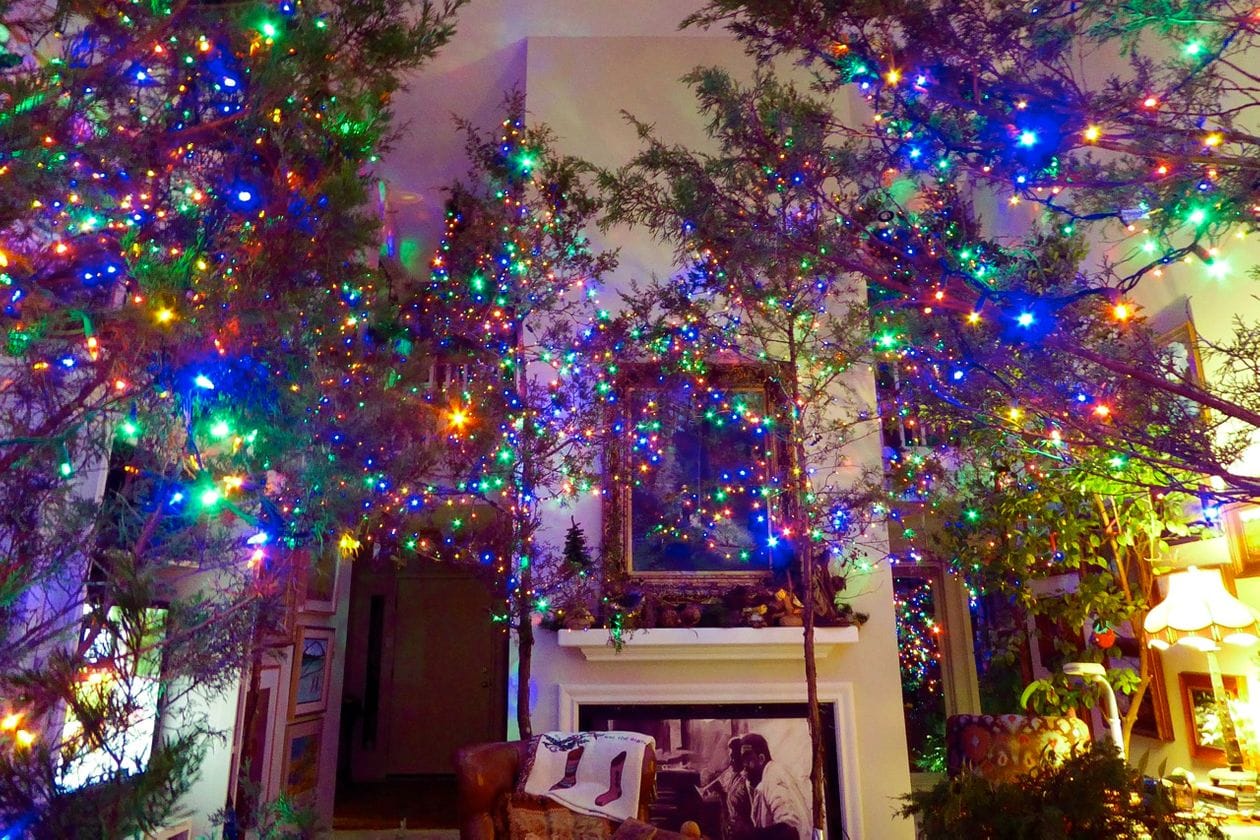 "The office holiday party goes on, mostly online" via The Associated Press — An online murder mystery. Law-themed opera arias. A snowman-building competition. With dancing, drinking and fancy dinners a no-go because of virus concerns, companies are getting creative about their holiday office parties this year. The challenge is how to organize a virtual celebration that doesn't feel like yet another Zoom meeting. Many are forgoing parties altogether and instead giving employees gift baskets, extra time off, or donations to charities of their choice. Just 23% of companies were planning celebrations, down from 76% last year, in a survey of 189 companies by global outplacement firm Challenger, Gray & Christmas. Nearly three-quarters of parties this year will be virtual.
"Now that Tom Brady is a Florida man, you can get a Tom Brady Florida license plate" via Brett Clarkson of the South Florida Sun-Sentinel — Lest you have any lingering doubts that Brady is a full-fledged Florida man, here's more proof: drivers in the Sunshine State can now get a specialty license plate featuring the six-time Super Bowl champ. And it's for a good cause. The Tampa Bay Buccaneers quarterback will be featured on a Florida plate that will benefit Best Buddies International, the Miami-based organization announced. The organization is described as "the world's largest organization dedicated to ending the social, physical and economic isolation of the 200 million people with intellectual and developmental disabilities." The plates can be pre-bought for $35. Once 3,000 are purchased, the plates will be produced and buyers will be given instructions on how to get them.
— HAPPY BIRTHDAY —
In addition to our friend Smith, celebrating today are U.S. Rep. Bill Posey, Peter Boulware, INFLUENCE 100'er Julio Fuentes, DEM Director Jared Moskowitz, Alex Penelas, and FSU President John Thrasher.
___
Sunburn is authored and assembled by Peter Schorsch, Phil Ammann, A.G. Gancarski, Renzo Downey and Drew Wilson.