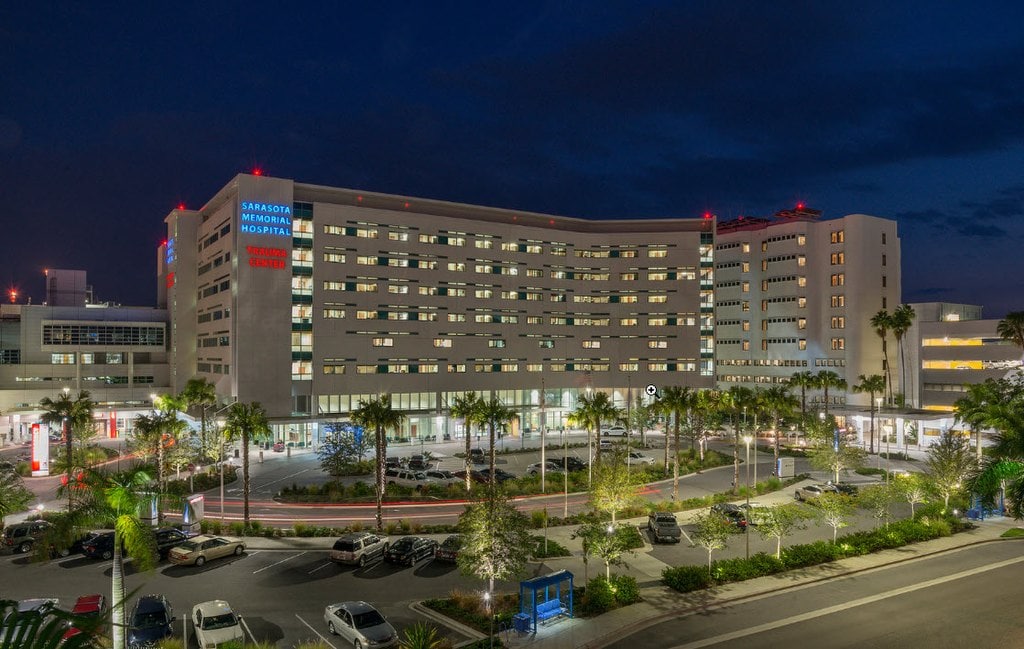 Infection rates are lower than most of the state, but mortality rates are higher.
Reported cases of COVID-19 infections in Southwest Florida rose past 110,000 and deaths climbed past 2,300. But the 10-county region's infection rate remains lower than the state as a whole as vaccines begin to arrive in suburban hospitals.
The latest report from the Department of Health shows a total of 110,028 out of the state's 1,155,335 reported infections are tied to Southwest Florida. That's a jump of 1,022 cases since Tuesday's report. Another 16 deaths were also reported in the region, bringing the total for the area to 2,311.
That means 9.5% of cases statewide come from the 10-county area, but a higher mortality rate in the region means about 11.3% of those who died with COVID-19 are residents of Southwest Florida.
Sarasota, Charlotte and Highlands counties have all seen greater than 10% of cases surface among nursing home and assisted living facility residents and staff. Subsequently, those counties suffer the highest mortality rates in the region, with more than 1 in 20 Highlands residents tested positive for COVID-19 dying with the virus in their system.
But while deaths in recent weeks have climbed in Sarasota County, health officials there also released promising news Wednesday. Sarasota Memorial Health Care System expects to receive its first shipments of Moderna vaccines as soon as early next week.
"We feel incredibly privileged to be among the first to receive COVID-19 vaccinations, which for many of our staff, provides a glimmer of hope that there is an end in sight after a long fight on the front lines of this pandemic," said SMH spokesperson Allison Gottermeier.
"SMH is prepared to begin administering vaccines within 24 hours of their arrival. Our goal is to administer as many vaccines as possible to our staff and care providers, based on supplies."
The highest tally of cases and deaths remain in Lee County, the region's most populous community. In that county alone, 35,353 have tested positive for COVID-19, and 626 of those have died with the coronavirus.
Lee Health officials say the area's hospitals have not been overwhelmed. However, the network of hospitals continues to see more hospitalized COVID-19 patients admitted than discharged each day. Yesterday, 22 new COVID-19 patients came in as 20 checked out.
The Lee Health hospitals collectively are 92% filled, with 10.6% of all patients hospitalized with COVID-19. As of Wednesday afternoon, there were nine patients on ventilators and 18 in intensive care.
At the Lee Health Labs, about 19.6% of individuals tested for COVID-19 tested positive. The county as a whole, including drive-through test sites, saw a positivity rate of 8.65% yesterday, lower than the 9.28% positivity rate reported statewide.
The greatest infection rates for the region, though, remain in rural counties. Hardee, DeSoto and Hendry counties all report a significant number of cases since the pandemic arrived in Florida in March. In each of the counties, more than 1 in 15 residents at this point has tested positive for COVID-19.
The highest infection rate is in Hardee County, where more than 7% of residents have tested positive. By comparison, 5.4% of all Florida residents have been diagnosed at some point with COVID-19.
But a far lower percentage of those cases from long-term care facilities, and patients tend to be younger. The median age of Hardee patients, for example, is 30, compared to a median age of 61 for Charlotte patients. Not coincidentally, only a little over 1% of Hardee patients have died with the disease, less than a third the mortality rate of patients in Charlotte.