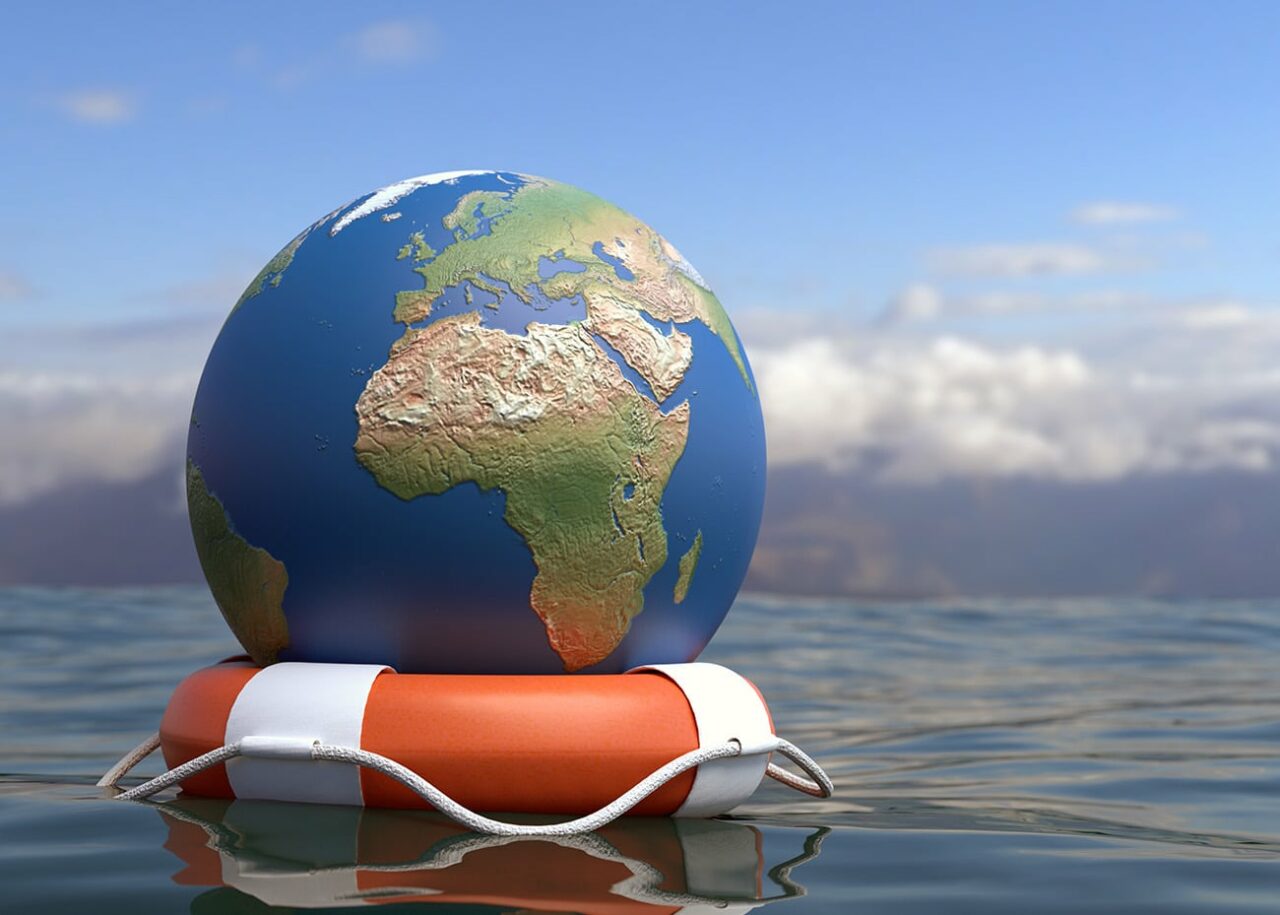 EDF aims to educate residents and lawmakers on climate change solutions.
Environmental Defense Fund Florida rolled out a Super Bowl-themed ad campaign Monday that aims to educate Florida residents and lawmakers on ways the state can combat climate change.
The "Let's Tackle Climate Change" campaign is a dual threat, with billboards going up near Raymond James Stadium in Tampa and a digital ad blitz on Facebook, Instagram and Twitter.
The ads feature a football lying on the turf with a message laid over top: "94% of Floridians agree that climate change is real."
The ads direct viewers to a website, LetsTackleClimateChangeFlorida.com, that outlines solutions Florida's state and federal leaders can pursue, including coastal resilience planning, electric vehicle investments and prioritizing solar energy.
"There is no better time to increase awareness of climate change," EDF Florida Director Dawn Shirreffs said. "With over 100 million viewers, the Super Bowl is the most popular single sporting event in the United States."
Shirreffs asserted such events are shifting voters' attitudes toward climate, noting "Floridians overwhelmingly recognize the cost of inaction on climate change are too great to ignore."
EDF polling backs up her assertion.
In November, the organization found near-universal concern about climate change among Floridians. The survey found 84% of Sunshine State voters — including 93% of Democrats, 85% of independents and 70% of Republicans — are worried about air pollution in their community.
Their concerns come alongside higher incidence of rainy day flooding events, severe hurricanes, and record heat waves.
Meanwhile, a November EDF poll conducted by North Star Opinion Research focused on the views of Republican voters, who have historically been more reticent to acknowledge climate change and embrace policies to mitigate its effects.
It found that nearly half of Republican voters would be more likely to cast a ballot for a GOP candidate who backs environmental policies while only 10% would be less likely to vote for that candidate.
In announcing the ad campaign, EDF said addressing climate change could "save money, reduce climate risk, and kickstart our state's COVID-battered economy."
The presiding officers in the mostly Republican Florida Legislature have signaled they agree.
Last year, Senate President Wilton Simpson and House Speaker Chris Sprowls penned a joint op-ed saying environmental legislation was among their top priorities over the next two years.
Despite the pandemic putting a strain on the budget, they said the state "cannot allow short-term anxieties to blind us to our long-term needs."
An example ad is below.