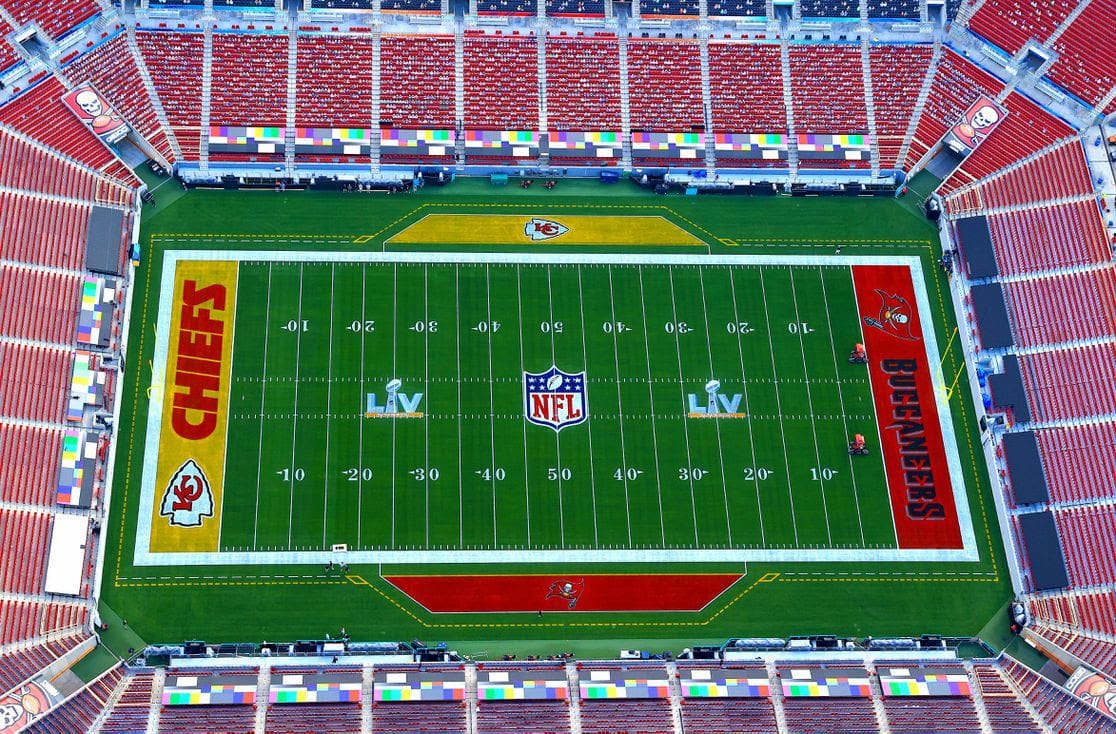 The NFL believed its premiere game should be the biggest show in town. Tampa made sure it was.
It's fair to say many people were surprised when NFL owners named Tampa the host city for the 1984 Super Bowl. The general reaction was perhaps best summed up by former Dallas Cowboys executive Gil Brandt.
"Holding the Super Bowl there in 1984 was kind of like holding a heavyweight boxing match in a small Montana town. The game then did not have nearly the same kind of physical footprint it carries now. Busses were a hot commodity in terms of getting from the game to your hotel; I remember them bringing buses in from around the country to move everyone around," he wrote in NFL.com.
"It was just a highly unusual place to host the Super Bowl, which was typically played in a big city and a big stadium; Tampa was not a big city, and Tampa Stadium — a.k.a. The Big Sombrero — was not a big stadium. Compared to what we have today, it felt more like a bunch of orange crates thrown together. The city did a fantastic job, though — that is without question.
In those days, though, Tampa leaders had what future Mayor Bob Buckhorn called "swagger."
It didn't matter to them that the other three cities bidding for the game – Los Angeles, New Orleans, and Miami – had the shared experience of hosting previous games. Those cities had a national cache. They have hosted a combined 28 of the 55 Super Bowl games.
So, how did Tampa break through that?
"We worked at it hard," civic icon Leonard Levy said. "When we went after the (Tampa Bay Buccaneers) franchise, we got to know a lot of the owners well. We had good relationships with them."
That was part of it, sure, but the other cities also had good relations with the owners. Tampa had an x-factor, though, and for that, I remember a conversation with legendary Tampa Tribune sports editor Tom McEwen.
After the NFL announced it chose Tampa, a sports columnist in Los Angeles grumped that the game should have gone to his city, which also was hosting the 1984 Olympics.
That was the wrong approach, at least according to Tom. The NFL believed its premiere game should be the biggest show in town. It doesn't like to share the spotlight, and Tampa was more than willing to comply.
Flattery helped too.
Tampa was the first city to use a Host Committee to woo and later plan for the game. Organizers threw a lavish private party for NFL team owners. The city became the first to provide corporate tents for high-level entertaining; that's all done in hotels now.
And when problems arose, Tampa found a way to solve them creatively. Then-Commissioner Pete Rozelle told Levy he was concerned that the city couldn't provide enough limousines to meet demand. Big shots do love their stretch limos.
So, the great limo roundup began.
They came to Tampa from Atlanta, New Orleans, Miami, and other Southern cities. Problem solved.
Other cities noticed, and it became a game of can-you-top-this to host future games. But somehow, Tampa stayed in the game.
Levy said that Ed McNeill, former director of the Greater New Orleans Tourist and Convention Commission, told him, "Every time you guys host a Super Bowl, you raise the bar."
The Tampa of today is radically different than the 1984 city. The population has exploded, there are multiple swanky high-class hotels, and Raymond James Stadium is a jewel. The attitude remains the same, though.
Local planners know they can do this because they did it four other times. Tampa hosted the Republican National Convention. According to the NCAA, Tampa has welcomed more fans in Women's Final Four history than any other city.
That's a combined 123,039 fans for the women's basketball championship events in 2008, 2015, and 2019.
But it all goes back to that surprise announcement that Tampa – not Miami, New Orleans, or L.A. – would host the 1984 Super Bowl.
Maybe that surprised people then, but no one is surprised about Tampa now.