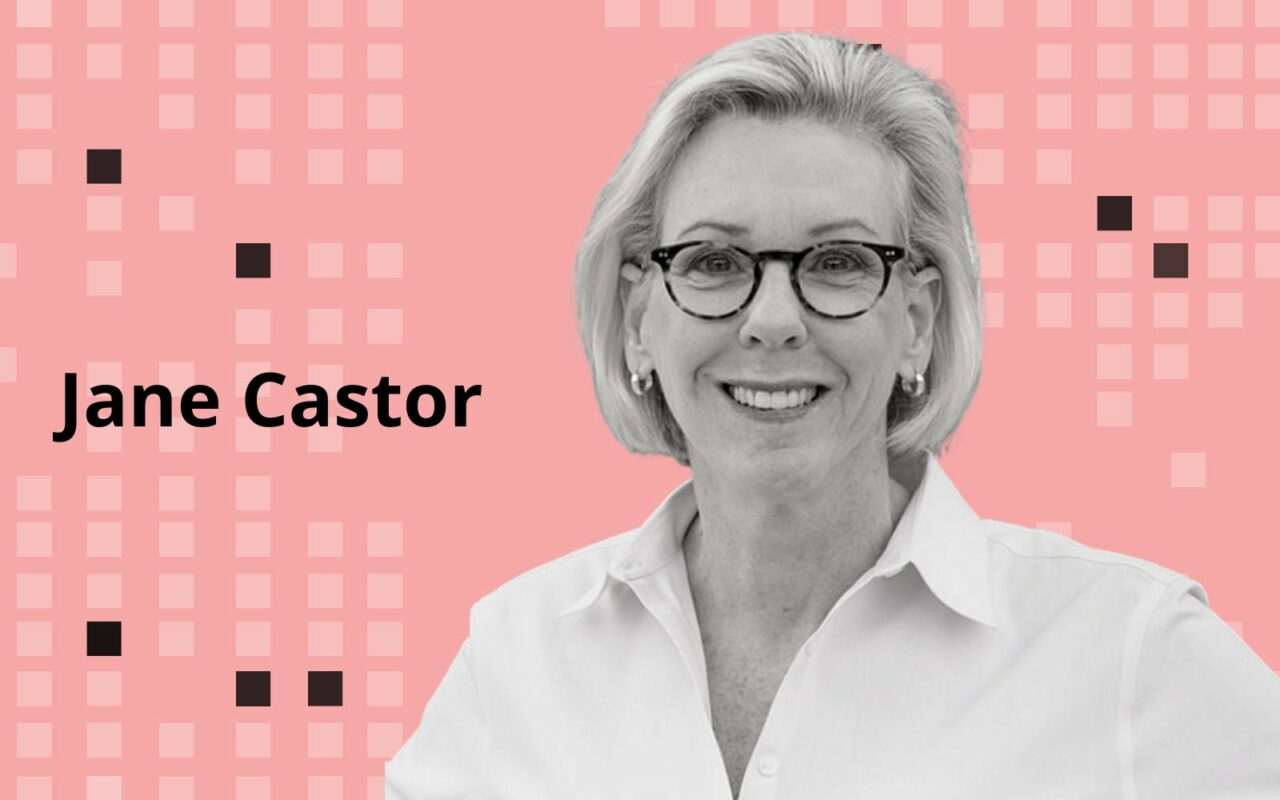 Castor led the region through a global pandemic.
After landing at No. 12 in her inaugural appearance on the list of Tampa Bay's most powerful politicians, Tampa Mayor Jane Castor climbed 10 spots to claim the No. 2 slot.
Less than two years into her tenure as a first-term Mayor, Castor had a banner 2020, leading the region's largest city through the throes of a pandemic in a political climate that wasn't always friendly to proactive-thinking officials.
At the beginning of the still-raging pandemic, Castor led the charge to implement a safer-at-home order in her city, despite a board of fellow elected officials who initially rejected one.
Without her, the order may never have happened.
Over the course of 72 hours in late March a group of elected leaders in Hillsborough County went from expressing serious reservations about implementing a stay-at-home order for residents and visitors to approving almost the exact same plan they had previously rejected.
Castor laid out her plan for a stay-at-home order on a Monday — an order that would have required nonessential businesses unable to adhere to social distancing recommendations to close with things like walks and bike rides still allowed. But six of the eight members of the now-defunct Emergency Policy Group balked — all of the board's Republicans and one Democrat.
The next day, Castor took matters into her own hands by announcing she would be moving forward with her own citywide order under the same guidelines she proposed the previous day with the EPG.
By Wednesday, the group was already considering a countywide order, one largely identical to Castor's, all because she forced their hand. The order was subsequently adopted, with the previously dissenting members offering little reason for their change of heart.
Her lead on COVID-19 precautions made national headlines. She appeared on CNN in July to tout the benefits of mask-wearing, despite representing a city in a state where the Governor showed no interest in mandating them. The appearance came shortly after Castor issued her own mask mandate in Tampa, another move she made after the county wouldn't. She also made appearances at various times during the pandemic on MSNBC and got a shout-out on NPR's "Wait Wait Don't Tell Me."
"Mayor Castor is Tampa and Tampa is Tampa Bay. She's been dealt the same catastrophic and unending questions the pandemic has posed to every world leader. Yet still she continues to be an example, a voice of reason and a steady hand in an uncertain time," said GOP consultant Anthony Pedicini of the Democratic Mayor. "Her smile exudes optimism. We don't always agree but the reason the Mayor of West Florida's biggest economic engine takes the number two spot is due to her unyielding influence in the region. Her new ties to DC have only strengthened that position and that of our community."
But while much of 2020, and now 2021, was consumed with COVID-19, Castor soldiered on with her administrative priorities outlined in her "Transforming Tampa's Tomorrow" plan, which includes five tenets.
Since taking office in 2019, Castor's administration has launched a series of small business initiatives, including the Bridges to Business program connecting small businesses with city resources to help them better attract city contracts.
She boosted LGBTQ-owned businesses by including them as a class in the city's procurement process similar to women or minority-owned businesses while also partnering with community groups to help those businesses grow and thrive.
She also launched the Community Heroes Program to provide housing assistance for teachers, first responders and medical personnel, among others.
And she spearheaded the city's largest infrastructure plan ever, the nearly $3 billion PIPES (Progressive Infrastructure Planning to Ensure Sustainability) Program. While doing so, she took the bold move of removing one of her predecessor's infrastructure priorities, the toilet to tap program that drew harsh criticism from many in the community.
Tampanians will also not soon forget that she helped plan Super Bowl LV in her city amid a still surging pandemic. The event went off without a hitch, and Castor again had her eye on COVID-19 precautions.
She issued mandatory mask orders for areas around Raymond James Stadium and downtown, where Super Bowl revelers were expected to gather, an order that expanded on the already existing mask mandate by requiring use even outdoors.
Though criticism came after many Super Bowl attendees were seen at the event and events surrounding the big game not wearing masks in large crowds, Castor avoided much of the criticism because people were flouting her rules.
Still, the event was a boon for the region, which hosted 22,000 football fans for the event. And as with all marquee events, the game put Tampa again on a national stage, setting the tone for increased tourism as the pandemic winds down.