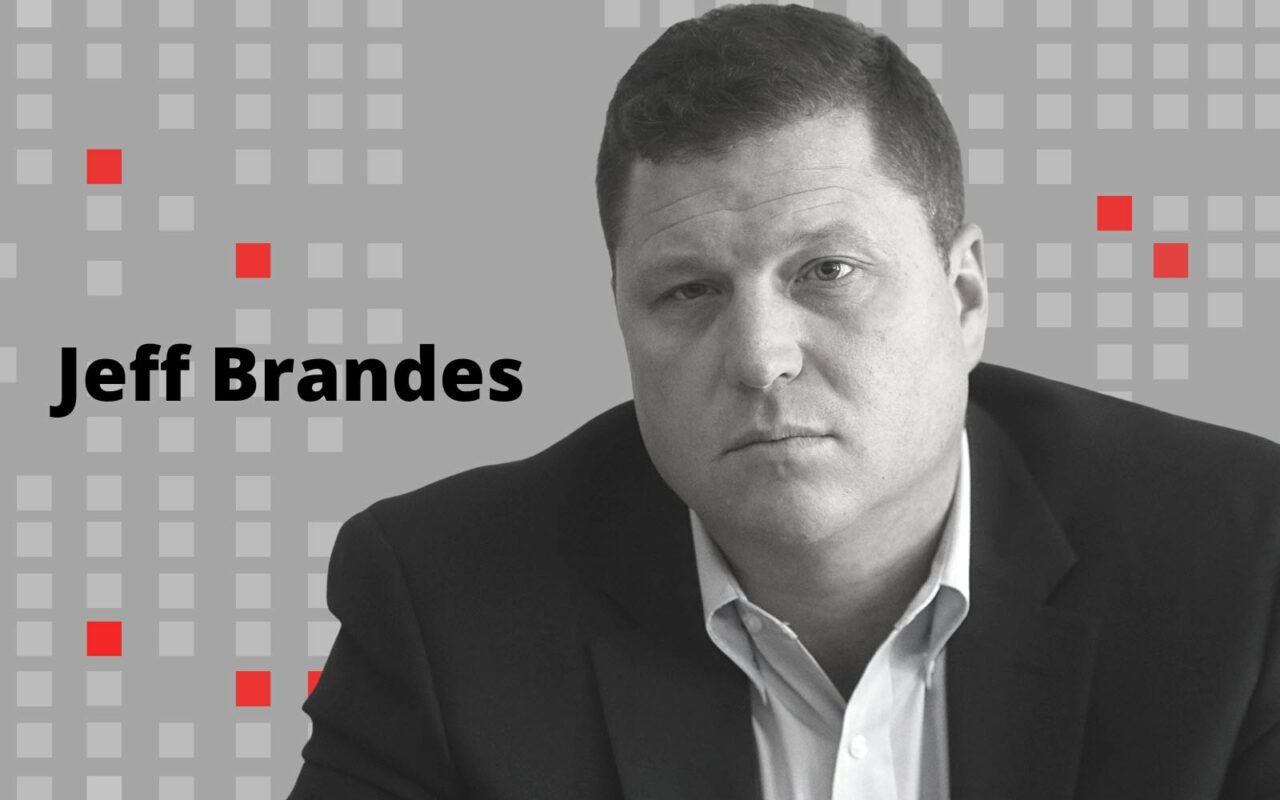 Brandes is known for being a libertarian-minded conservative.
While St. Petersburg Sen. Jeff Brandes fell several spots this year as he serves his final term, he consistently ranks on the list of Tampa Bay's most powerful politicians as he continues to dominate headlines with his flurry of sponsored bills.
Brandes, who has served in the state Legislature since 2010, is leaving political spectators vexed as they try to decipher the Republican's next move after he leaves the Senate because of term limits.   
There were rumors Brandes may be throwing his hat in the St. Pete mayoral race, but he has so far said he's not interested in the seat.
Brandes would provide the mayoral race with a Republican candidate, and he would likely make a formidable right-leaning candidate against Democrats Darden Rice and Ken Welch. 
The legislator offers a competitive edge through his track-record and unique policy views — Brandes is a more libertarian-minded conservative who often works on bipartisan legislation, which at times has curried favor among Democrats.
His distinct bipartisan work could make for a competitive GOP primary if Brandes chose to challenge fellow lawmaker Rep. Chris Latvala, running in 2024 for an open seat on the Pinellas County Commission.
Though Brandes fell from No. 4 in 2019 to No. 7 this year, he continues to flex conservative muscle in state politics while offering alternative legislation that straddles party lines. Examples include Brandes' flurry of criminal justice reform measures and his past successful efforts to streamline statewide regulations for ride-share companies like Uber and Lyft and expand the state's technology footprint with bills creating a savory regulatory environment.
"Throughout his 11 years in the Florida Legislature, Sen. Brandes has always sought out innovative solutions and taken a forward-thinking approach. He has been a champion for criminal justice reform, autonomous vehicles and expanding access to health care, and his passion and tenacity for these issues has earned the respect of his constituents and certainly made its mark on the Florida Senate," said RSA Consulting lobbyist Ron Pierce.
For the upcoming Legislative Session, Brandes has stayed in the spotlight for filing waves of bills related to criminal justice reform, health care and COVID-19. While some have strong bipartisan support, others have taken the spotlight as some of this year's most controversial bills.
Two of Brandes' sponsored bills, SB 72 and SB 74, have been identified by the Republican-controlled Legislature as priorities ahead of the 2021 Legislative Session.
Both bills would create COVID-19 liability protections. SB 72 would shield churches, schools and businesses from frivolous COVID-19-related lawsuits, and SB 74 would do the same for health care providers. Under the measures, plaintiffs would need to prove gross negligence rather than simple negligence in a lawsuit. 
Brandes received criticism for one of his more controversial proposals this year, SJR 854, a joint resolution that would allow businesses to pay certain employees less-than-minimum wage. Workers who would qualify for this wage-reduction proposal include prisoners in the state correctional system, former felons, people under 21 years old or "hard-to-hire" employees. The bill does not define what a "hard-to-hire" employee is.
Critics contend it's a workaround for a voter-approved constitutional amendment that will raise the state's minimum wage to $15 an hour by 2026.
Brandes came to the bill's defense after a chorus of opposition. He argued the bill's goal is to encourage employers to hire workers with higher unemployment rates, especially in minority populations.
Brandes has long been a proponent for criminal justice reform, arguing both the merits of a reformative system that leads to less recidivism and cost savings that could be realized through shorter sentences. The Republican legislator is spearheading several criminal justice reform bills, some in collaboration with House Democrats.
One proposal includes SB 662, which would give state attorneys the ability to petition the court to resentence an offender if the original sentence "no longer advances the interests of justice." Democratic Rep. Mike Grieco put forth a similar resentencing bill in the House.
Brandes has also refiled several bills this Session that did not make it last year. This includes SB 710, which would allow medical storefronts to sell cannabis to adults for recreational use — a potentially hard sell for the Republican majority. The Senator also refiled a bill to legalize sports betting in Florida, SB 392. He also filed a controversial proposal, SB 220, to provide a public records exemption for information about applicants seeking a state university or college presidential position.
In years past, Brandes stayed in the spotlight with legislation promoting emerging technology as a transportation solution that taps the private sector instead of relying on publicly funded solutions.
In 2020, he sponsored successful legislation legalizing autonomous vehicles with or without a driver to navigate Florida roads. That bill is seen as a move that makes Florida the most business-friendly state for companies testing driverless vehicles like Uber, General Motors and Google's Waymo.
His micro-mobility bill also made electric scooters legal on Florida roads, which helps Florida cities, including Tampa, launch projects. 
Last year Brandes also sponsored the Dignity for Incarcerated Women Act, a criminal justice reform celebrated by civil rights groups for giving women mandatory access to certain health care products like sanitary napkins and tampons. 
He worked with Rep. Dianne Hart on other criminal justice reform bills, including a bill that would alter the minimum sentence completion requirement from 85% to 65% for nonviolent or first-time offenders.
"Sen. Brandes remains one of the most hardworking and driven members of the Florida Legislature. He digs in, engages on key issues, and governs with a passion that's frankly unrivaled," said Seth McKeel, managing partner for the Southern Group in Tampa Bay.
With all his work in the Legislature and an uncertain path, one question remains: Will we see Brandes on the list next year?