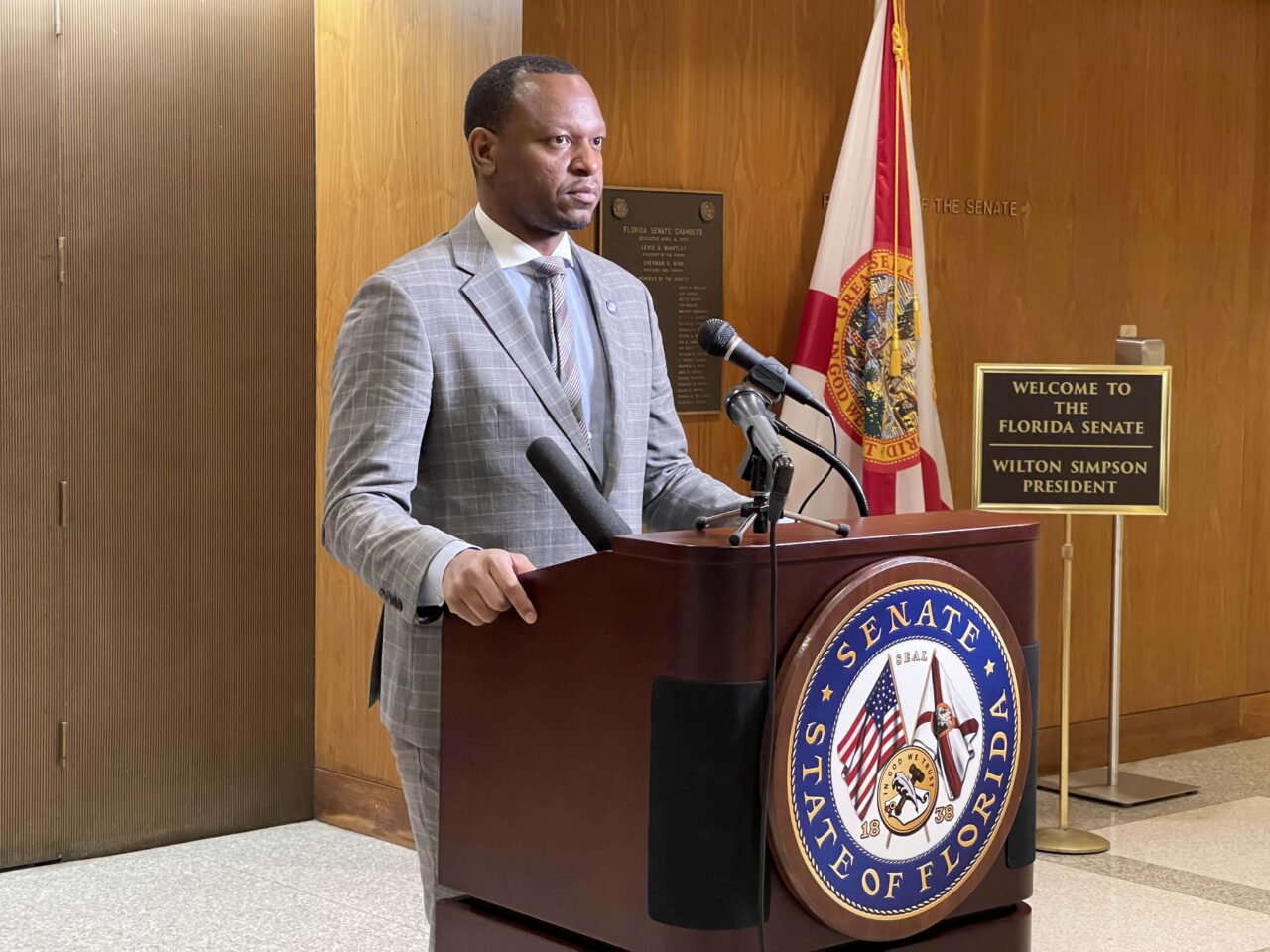 The attack is widely considered among the bloodiest in American political history.
Sen. Randolph Bracy is optimistic that the Florida Legislature will soon compensate descendants of what is considered the bloodiest massacre in American political history.
Speaking Wednesday at a news conference outside the Senate Chamber, Bracy told reporters that Senate President Wilton Simpson and House Speaker Chris Sprowls signaled support for reparations for Ocoee Massacre descendants ahead of the 2021 Legislative Session.
"I believe that we're going to be able to accomplish that this year," Bracy said. "I have been in talks and negotiations with the Speaker and the Senate President about reparations, compensation."
Bracy, an Orlando Democrat, said descendants of the attack, in which 60 African Americans were killed, would likely receive scholarships, similar to the Legislature's previous approach toward the Rosewood Massacre.
In 1994, the Legislature passed a $2.1 million reparations bill to make amends for the 1923 Rosewood attack.
Among other allocations, the package contained $100,000 in college scholarships for Rosewood descendants and other minorities, the Sun-Sentinel reported in 1994.
While the dollar amount for Ocoee descendants remains up in the air, Bracy said the Attorney General's Office would verify eligibility.
"There already is a recurring pot of money that goes to Rosewood descendants," Bracy explained. "Ocoee descendants would be added to that money with the intention of that pot of money increasing." 
The approach is a compromise from what Bracy believes is owed the families victimized in the Ocoee riot, which happened after Mose Norman, an African-American unable to vote for failure to pay a poll tax, was seen recording names of others who had not been permitted to vote in his precinct.
Black residents were killed in the riot, and others fled the community as homes, churches and a fraternal lodge were destroyed.
"I'm not under the illusion that people will think this is not enough," Bracy said. "But, I think that considering the makeup of the Legislature, considering the climate, considering COVID and how it's hurt our budget, the fact that we are seriously negotiating this, I think, is a step forward."
Bracy's announcement comes a year after he successfully sponsored a bill requiring the Ocoee Massacre to be taught in schools.
During that time, he also proposed reparations for Ocoee Massacre descendants. While unsuccessful, the proposal offered "$150,000 per individual who was killed, injured, or otherwise victimized" in the massacre.
Bracy said his latest compensation effort would be addressed through the budget, not legislation.
"I don't think we're going to try to go to the bill route because I think it'll be laborious," he said. "I think we're going to do it strictly through the budget."
"It will be historic in nature," Bracy said. "The only time in this country that a reparations bill has passed was the Rosewood Bill in 1994, and so I believe we're going to do it again."
Upward of 60 African Americans were killed during the Ocoee Massacre, according to some estimates. The massacre is widely considered among the bloodiest in American political history.
In November 2018, the Ocoee City Commission issued a proclamation saying that "the historical record clearly shows that African American residents of West Orange County in and around what later became the city of Ocoee were grievously denied their civil rights, their property, and their very lives in a series of unlawful acts perpetrated by a white mob and governmental officials on Nov. 2, 1920, and the following weeks simply because they tried to vote, as any eligible citizens should be able to do."
The Ocoee proclamation noted that no African Americans lived in the city for the next six decades, resulting in the area being referred to as a "sundown city." Sundown cities were communities where Blacks were expected to avoid after sundown.
____
The News Service of Florida contributed to this post. Republished with permission.