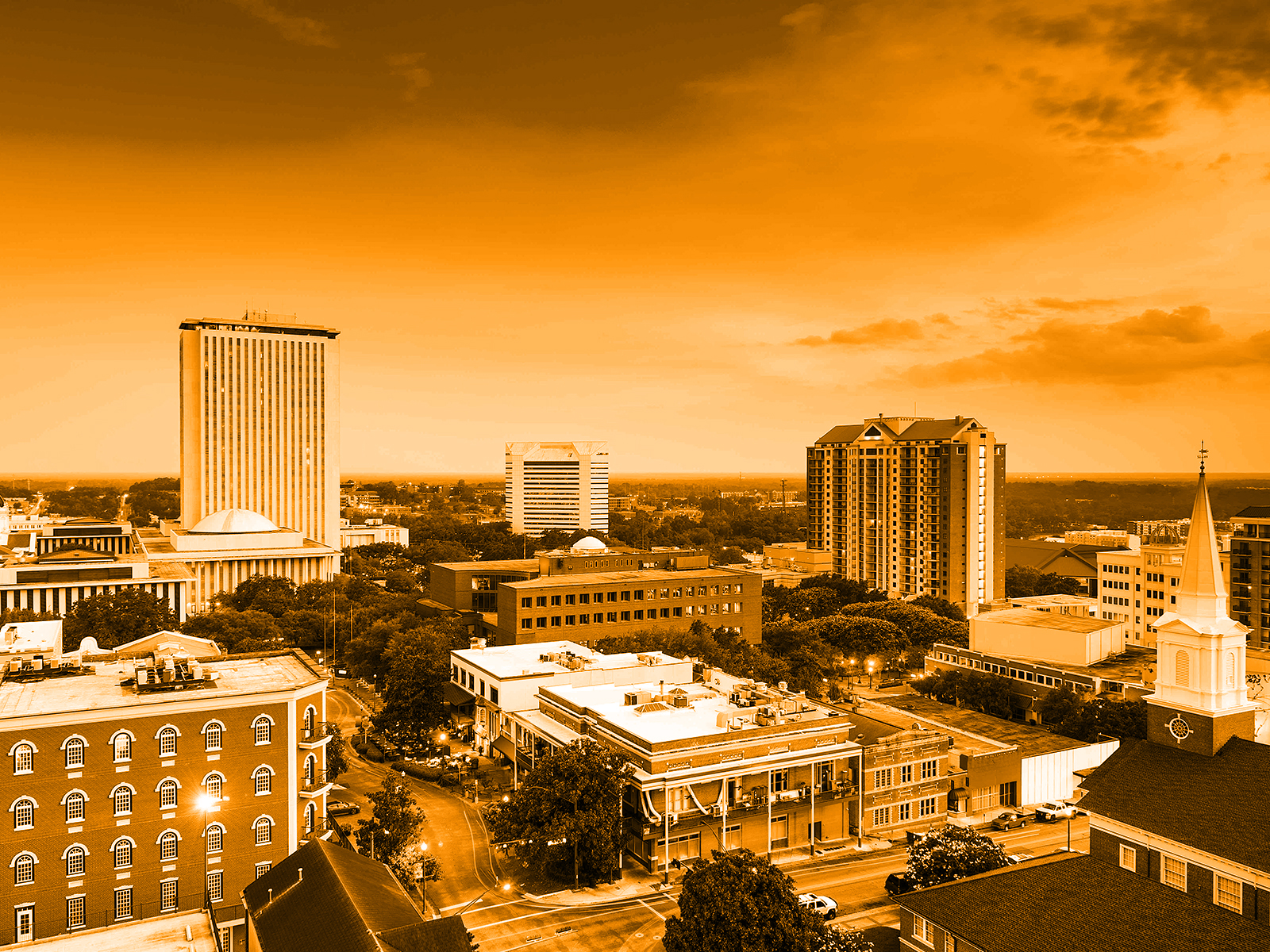 Coffee is for closers. So is Sunburn, your morning rundown of Florida politics.
Good Tuesday morning.
It's my pleasure to begin the morning by congratulating Joanna Fearnley and Brad Swanson on their recent engagement. We love you both.
I asked Brad to give me some details about their engagement; the president of Florida Internet and Television gushed, "She is my everything soul mate who finishes my sentences and makes every second better than the one before … I have never been loved more and loved more myself."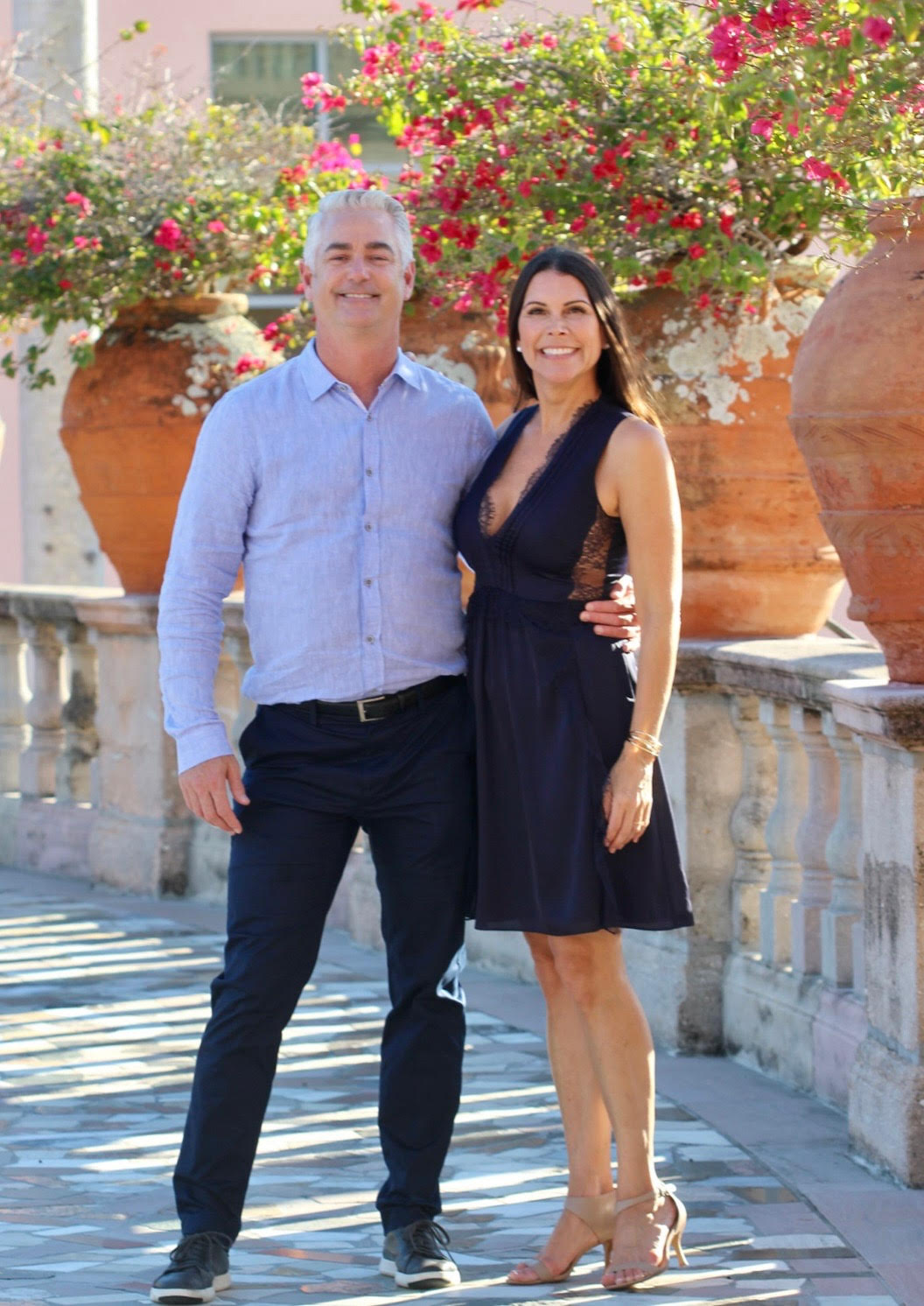 Now, on to the serious policy stuff.
New research shows that flood insurance is woefully underpriced; Nearly 1 million Florida properties have a substantial flood risk.
First Street Foundation yesterday released new research demonstrating the state of flood risk in the U.S. The nonprofit that quantifies flood risks for individual homes found nearly 4.3 million American homes with substantial flood risks that would result in a financial loss to the owner. Worse, if those properties were covered through the National Flood Insurance Program, rates would need to increase by 460% to keep the program afloat.
The critical piece for Florida — There are 906,465 residential (1-4 unit) properties at substantial flood risk that are expected to have a collective loss of $7,957.3 million this year. The foundation projects the average expected annual loss per property to be $8,778 in 2021. This will grow to $15,557 for these same properties in 2051. And, if every Florida property on the list were to get coverage through the National Flood Insurance Program, they would pay a total of $43.65 billion in premiums over the next 30 years with an expected payout risk of $307.31 billion — a deficit of $263.67 billion.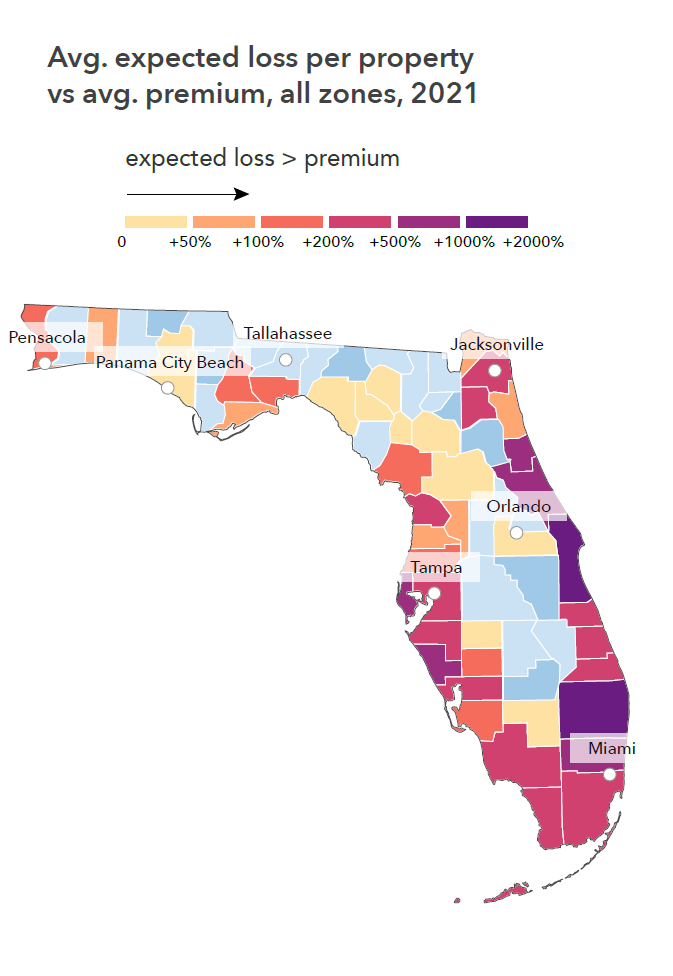 "Quantifying flood risk in concrete dollar terms creates a new context for homeowners to understand their risk and for buyers to consider when evaluating a property," said Matthew Eby, founder and executive director of First Street Foundation. "Flood risk brings with it real and potentially devastating financial impacts that aren't being priced into the market or considered by most Americans."
— SITUATIONAL AWARENESS —
—@djrothkopf: 500,000 dead is not just a tragedy. It's a crime. Where is the COVID Commission? How do we ensure those responsible are held accountable? How do we ensure it doesn't happen again? As vital as a 1/6 Commission is … this investigation is much, much more important.
—@ManhattanDA: The work continues.
—@KyleGriffin1: NBC's Pete Williams: The New York grand jury will see [Donald] Trump's tax returns "almost immediately." "This is the end of the road for the President.
—@RepWilson: We cannot allow ourselves to grow numb to the #COVID19 death toll. The lives lost to the pandemic has left more than 4 million loved ones in mourning.
—@PeterBakerNYT: Haunting to be listening to the bells of Washington National Cathedral tolling 500 times, one for every 1,000 Americans who have died from COVID.
—@RepGregSteube: While Governor [Andrew] Cuomo was busy unfairly criticizing Florida for our COVID-19 response, lives were lost on his watch. Instead of putting the people first, he intentionally misled the public, health officials, and the FBI to cover up his failures. He needs to be held accountable.
—@NikkiFried: I will not lower the flags at my Department's state offices for Rush Limbaugh. Lowering our flag should reflect unity, not division — and raising our standards, not lowering them.
—@RyanEGorman: Fitting that on the same day we reach the milestone of 500,000 COVID-19 deaths, the big story in Florida politics is the decision to lower flags to honor Rush Limbaugh. A perfect encapsulation of how unserious our politics have become.
—@JaredEMoskowitz: The legislature refused to meet in a Special Session after a Terrorist attack that killed 49 people at Pulse nightclub. Just for some perspective.
— DAYS UNTIL —
The 2021 Conservative Political Action Conference begins — 2; Pitchers and catchers report to Spring Training, with exhibition games starting — 4; 2021 Legislative Session begins — 7; Florida TaxWatch 2021 State of the Taxpayer virtual event — 9; 'Coming 2 America' premieres on Amazon Prime — 10; the NBA All-Star Game — 12; municipal elections in Broward and south Palm Beach County — 14; 'The Many Saints of Newark' premieres — 17; 2021 Grammys — 19; Zack Snyder's 'Justice League' premieres on HBO Max — 23; 'Godzilla vs. Kong' premieres — 31; 2021 Florida Derby — 32; MLB Opening Day — 37; 'No Time to Die' premieres (rescheduled) — 38; 'Black Widow' rescheduled premiere — 73; Florida Chamber Safety Council's inaugural Southeastern Leadership Conference on Safety, Health and Sustainability — 76; 'Top Gun: Maverick' rescheduled premiere — 129; Disney's 'Shang Chi and The Legend of The Ten Rings' premieres — 138; MLB All-Star Game in Atlanta — 140; new start date for 2021 Olympics — 150; 'Jungle Cruise' premieres — 158; St. Petersburg Primary Election — 182; 'A Quiet Place Part II' rescheduled premiere — 206; 'Dune' premieres — 220; MLB regular season ends — 222; World Series Game 1 — 245; St. Petersburg Municipal Elections — 252; Disney's 'Eternals' premieres — 255; Steven Spielberg's 'West Side Story' premieres — 290; 'Spider-Man Far From Home' sequel premieres — 297; 'Doctor Strange in the Multiverse of Madness' premieres — 395; 'Thor: Love and Thunder' premieres — 437; 'Spider-Man: Into the Spider-Verse' sequel premieres — 591.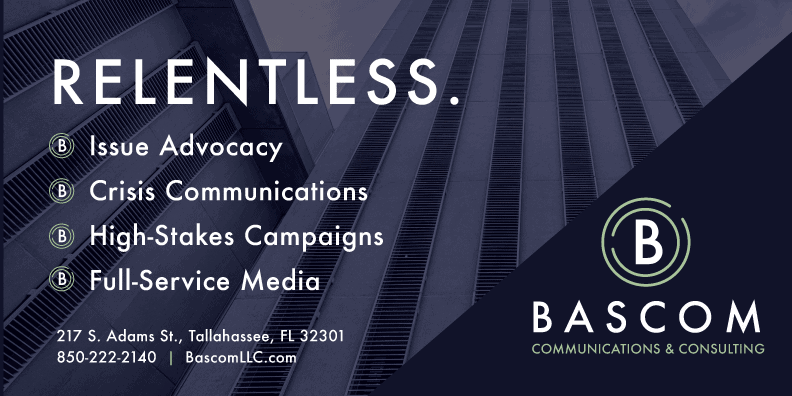 — DATELINE TALLAHASSEE —
"Nikki Fried won't lower flags to honor Rush Limbaugh, defying Ron DeSantis" via Skyler Swisher of the South Florida Sun-Sentinel — Democratic Agriculture Commissioner Fried says she won't lower flags at state offices under her direction to honor the late conservative talk show host Limbaugh. DeSantis, a Republican, said Friday he would direct flags be flown at half-staff for Limbaugh, who died of lung cancer on Wednesday at age 70. "Lowering to half-staff the flag of the United States of America is a sacred honor that pays respect to fallen heroes and patriots," Fried said in a prepared statement released on Monday. Fried's agency — the Florida Department of Agriculture and Consumer Services — oversees numerous state offices, including nine regional licensing offices, 38 state forests, and 23 agricultural law enforcement inspection stations.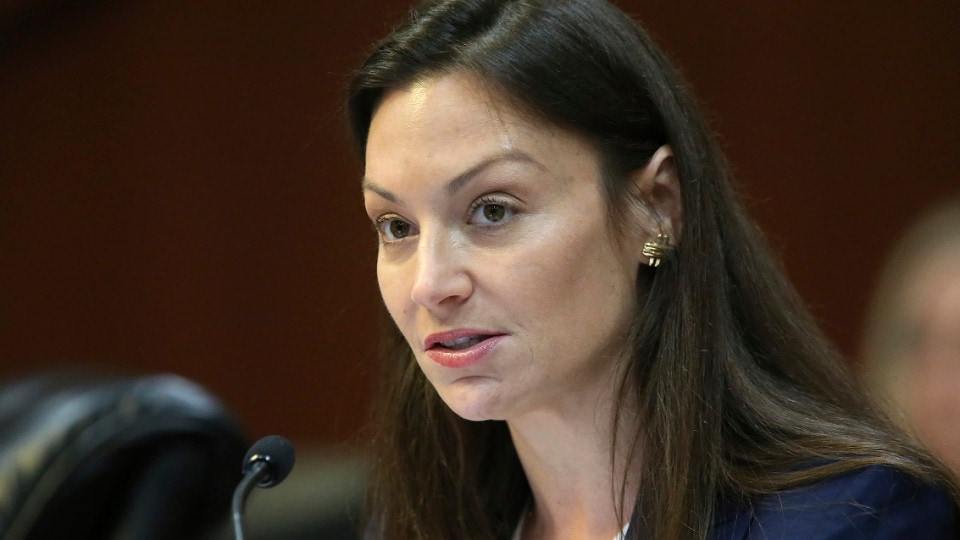 "Florida's GOP leaders flip from courting Big Tech to slapping it around" via Gray Rohrer of the Orlando Sentinel — DeSantis is leading a push to penalize and regulate tech titans Apple, Amazon, Google, Facebook and Twitter for what they described as censoring conservative views, commodifying personal data and blurring privacy lines while dominating public discourse — to the cheers of his Republican base. But it wasn't long ago that Florida Republicans, led by DeSantis' predecessor Rick Scott, courted companies like Amazon and Google, passing laws to help them develop new technologies and giving them taxpayer funds to invest in the Sunshine State. The change has been swift, as DeSantis follows Trump's grievances against Twitter and Facebook. GOP voters seem to be responding favorably.
"Lawmakers, districts set education priorities amid pandemic. They don't always agree" via Ana Ceballos and Jeffrey Solochek of the Miami Herald — Florida's schools remain in the grips of the coronavirus pandemic, nearly a year after state officials first called for campus closures and canceled spring testing. Many struggles continue. Local school officials and education groups have raised hopes that state lawmakers will prioritize schooling issues — whether financial, social or academic — during the Legislative Session that starts March 2. Those priorities affect much of the Legislature's work on the next budget because education constitutes roughly one-third of the state's total spending annually. Bills tackling those matters are slowly trickling out. Some Republican leaders want to address academic gaps by enhancing literacy and early learning programs. Others are looking at continuing remote learning options without impacting district funding.
"Bills to bolster education plans for students with disabilities teed up for Session" via Renzo Downey of Florida Politics — Bills designed to help students with disabilities plot out their continuing education after they graduate high school are ready to move through the House and Senate. Both Sen. Annette Taddeo and Rep. Allison Tant's legislation have now been assigned to committees ahead of the 2021 Session, which begins next week. The Democrats' bills would revise how the state develops individual education plans (IEPs) by reaching out to parents about those plans when the student reaches 7th grade. Currently, IEP teams contact parents when students turn 14 years old. Tant, of Tallahassee, credits her developmentally delayed son's school district's transition program with helping him secure a job.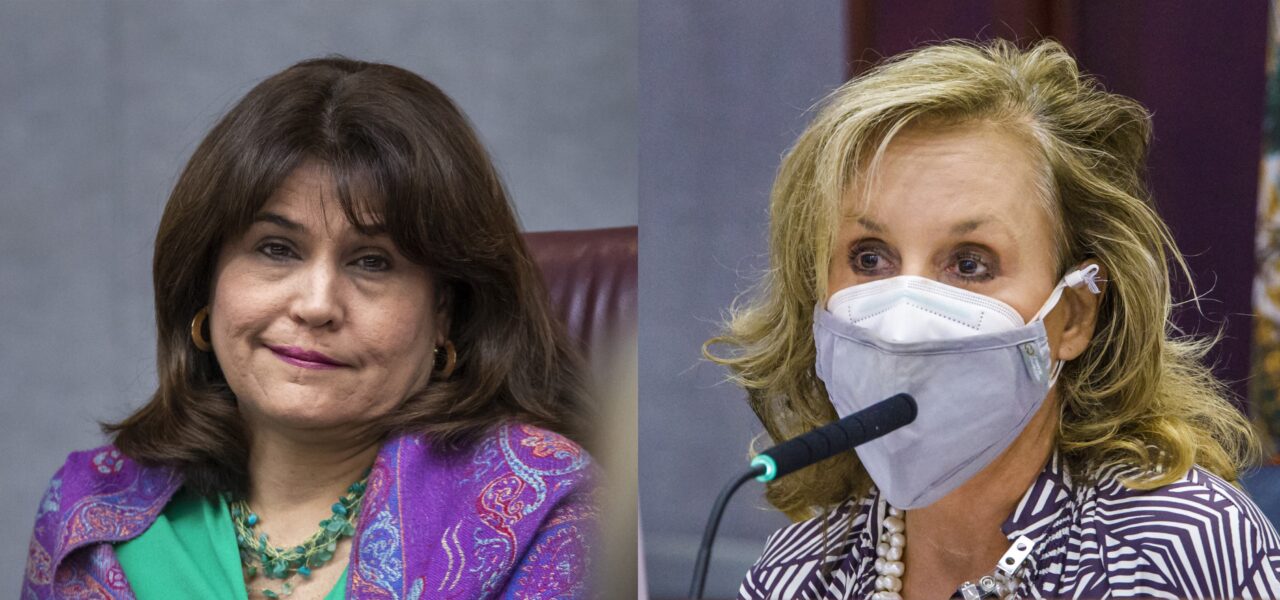 "House bill would help save young lives at risk of sudden cardiac arrest" via Andrew V. Lorenzen for the Miami Herald — Last month, Rep. Fred Hawkins filed HB 157, which would require that school districts provide at least one hour of cardiopulmonary resuscitation — CPR — training for every high school student and require that student-athletes undergo an EKG screening as part of their regular clearance forms for athletic participation. These two changes will save lives. Sudden Cardiac Arrest (SCA) is the leading cause of death in student-athletes. It strikes quickly and often without warning. Approximately 95% of those who die of SCA lose their lives because essential medical intervention, such as CPR or an automated external defibrillator — AED — was not used quickly enough. A child can seemingly be healthy one day and be gone the next.
"Ileana Garcia, Bryan Avila propose commission to oversee Biscayne Bay improvement" via Ryan Nicol of Florida Politics — New legislation filed by Sen. Garcia and Rep. Avila would set up the Biscayne Bay Commission. That body would be made up of local government officials, environmental experts and other local representatives. As explained in the proposed bill, the commission would be "the official coordinating clearinghouse for all public policy and projects related to Biscayne Bay to unite all governmental agencies, businesses, and residents in the area to speak with one voice on Bay issues.
"Dan Daley tests positive for COVID-19" via Ryan Nicol of Florida Politics — Rep. Daley, a Coral Springs Democrat, says he tested positive for the coronavirus. "After beginning to develop symptoms Sunday evening, I tested positive for COVID this morning, Monday, after taking a rapid test," Daley said in a Monday statement released on Twitter. Monday afternoon, Florida Politics obtained a text message showing Daley sending an invitation to grab a drink for his birthday at Eve on Adams Lounge in Tallahassee. That event occurred last Tuesday, where fellow lawmakers attended. It's unclear if Daley had contracted the virus before that event. Daley said the positive test was part of a routine testing regimen.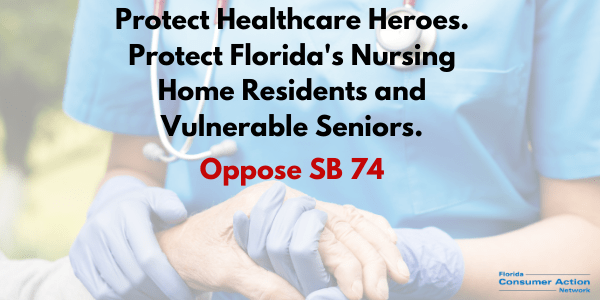 — LOBBYING COMP —
—"Smith Bryan & Myers nears $5M in 2020 pay" via Drew Wilson of Florida Politics
—"Meenan collects $610K in 2020 pay" via Drew Wilson of Florida Politics
—"Former presiding officers finish 2020 strong" via Drew Wilson of Florida Politics
—"Tampa Bay firms thrived in 2020" via Drew Wilson of Florida Politics
— LEG. SKED —
Assignment editors — Sens. Taddeo and Garcia will meet with Ana Rodriguez, an 82-year-old former political prisoner who fled Cuba and eventually bought a home in Miami; Bank of America used forged documents to foreclose on the home. Her attorneys have filed an emergency motion, with a hearing set for Friday. The meeting begins at 1 p.m., followed by a media availability, 1:30, outside Rodriguez's home, 1311 SW 40th Ave., Miami.
Assignment editors — Integrity Florida will hold an online news conference to announce a report on state preemption of local governments' authority, 11 a.m. Email for the link at [email protected].
Happening today — Staffers for the Joint Legislative Auditing Committee meet to choose which lobbying firms will have their compensation reports audited, 2 p.m., 117 Knott Building.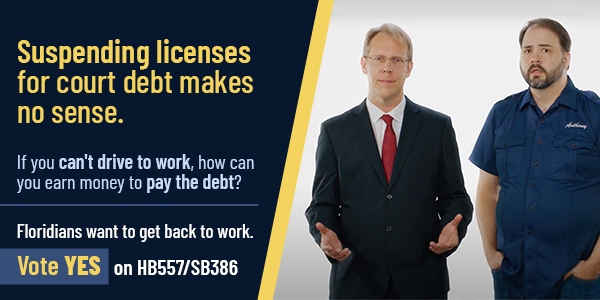 — STATEWIDE —
"U.S. Supreme Court weighs arguments in water battle between Florida and Georgia" via Jim Saunders of the News Service of Florida — The U.S. Supreme Court on Monday plunged back into a yearslong water battle between Florida and Georgia, at times sounding skeptical of arguments that more water should be directed to Florida in a river system shared by the states. Florida contends that Georgia farmers use too much water to irrigate crops, causing downstream damage to the Apalachicola River and the Franklin County bay. But during an hourlong hearing Monday, justices pointed to conflicting evidence about whether Georgia's water use is responsible for damage in the bay and questions about how to balance the interests of the states.
Assignment editors — DeSantis will hold a news conference, joined by Lt. Gov. Jeanette Núñez, 9 a.m., Navarro Discount Pharmacy, 802 East 25th Street, Hialeah. Credentialed media must RSVP at [email protected]
Florida Transportation Commission discrimination hearing set for March — A 2019 lawsuit filed against the Florida Transportation Commission by Teddi Pitts will get a hearing on March 25, Matt Dixon of POLITICO Florida reports. The lawsuit accuses FTC of gender discrimination and wrongful termination. The allegations center on Pitts' firing, which came after questioning the legality of more than $5 billion in unused spending authority in the Florida Department of Transportation's Tentative Work Program. Pitts claims then-FTC Chair Jay Trumbull told her to "stop asking questions," after which she said she was "subject to systematic and pervasive hostile treatment, and hostile work environment as retaliation for her whistleblowing activity."
"Top corrections chief says state prison system is in crisis and could collapse" via Laura Cassels of the Florida Phoenix — In an alarming portrait of Florida's prisons, state Department of Corrections Secretary Mark Inch recently warned lawmakers that the system is woefully understaffed and could erupt in violence as tensions mount. Inch didn't mince words, using language such as "collapse" and "crisis." Asked by a group of state Senators to identify at least one prison that could be closed to save money, Inch refused. "I have not recommended closing a prison. I'm not going to recommend closing a prison today, not in the near term," Inch said. "I do not want to make a shortsighted decision that could collapse the entire system," he said.
"Verdict over Florida springs health is blow for environmentalists who vow to fight on" via Kevin Spear of the Orlando Sentinel — A major legal fight waged by environmentalists seeking to bolster regulations protecting Florida's springs from pollution has resulted in a ruling favoring state authorities. At issue were state pollution-prevention rules for springs issued in 2018 and called Basin Management Action Plans. Coalition members deemed the action plans as so weak that even if they succeeded as intended, springs would continue to deteriorate, turning black with harmful algae and losing ecosystem richness. The judge ruled that the state's "only requirement was to fill in the blanks, regardless of whether or not what they wrote was credible or backed by science," said Ryan Smart, executive director of the Florida Springs Council, which coordinated efforts of groups from five springs systems.
"Florida gas prices see big jump up after winter storm slams Texas" via Joe Mario Pedersen of The Orlando Sentinel — When a butterfly flaps its wings, gasoline prices rise, as is the case in Florida and many states around the country affected by the chaotic winter storm that plagued Texas last week. According to a news release by AAA- The Auto Club Group, Florida gas prices spiked last week thanks to Texas' Arctic weather. The storm's effects remain present in Texas, which has 15,000 customers still without power, according to PowerOutage.US. As one of the main arteries to Florida's gas, Texas' energy problems have a direct impact on the Sunshine State, AAA reported. Reports show that more than half the Gulf Coast region's refinery capacity has been impacted by the storm.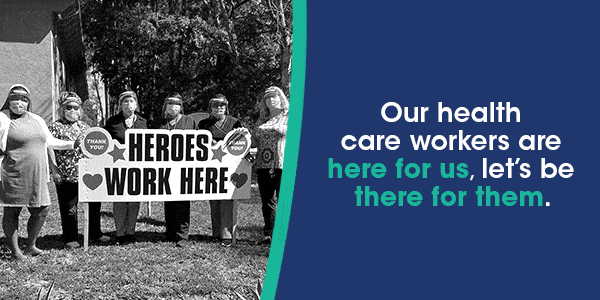 — 2022 —
"DeSantis crushes Marco Rubio, Rick Scott in Florida GOP poll" via Marc Caputo of POLITICO — In Florida's shadow Republican primary for President, DeSantis is starting to dominate his once-better-known home state colleagues, Sens. Rubio and Scott. DeSantis's popularity among Republicans has been steadily rising in the state and nationwide amid his handling of COVID-19, and now a new survey from top GOP pollster Tony Fabrizio gives a clearer picture of just how much the Florida GOP likes what he's doing. In a hypothetical three-way primary for President, DeSantis gets 64% support compared to 12% for Rubio and 10% for Scott.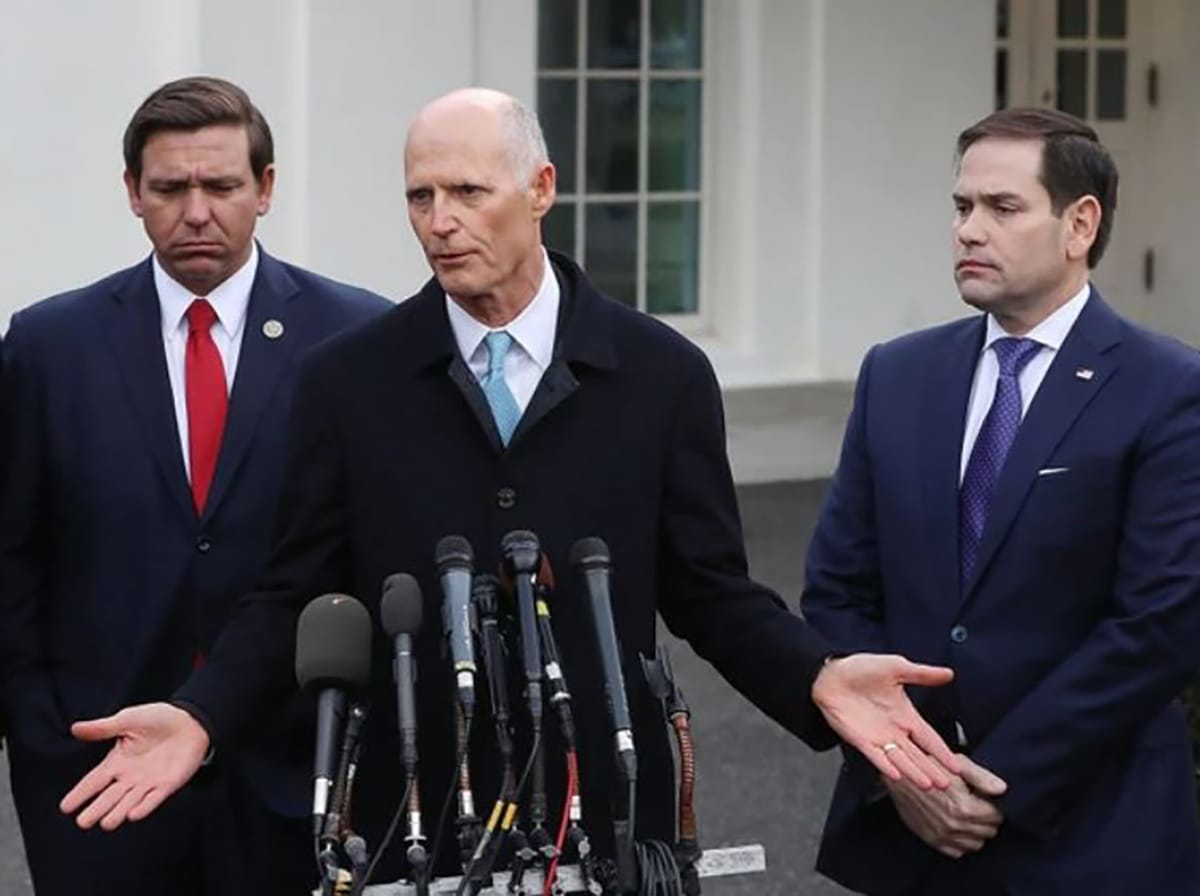 "Donald Trump, DeSantis headline an Orlando CPAC event heavy on election conspiracies" via Steven Lemongello of the Orlando Sentinel — This weekend's CPAC conference in Orlando will have a decidedly Florida feel, with DeSantis kicking off the event and Palm Beach resident Trump closing it. DeSantis, who has fiercely opposed any kind of pandemic restrictions since last spring, is set to address the conference Friday morning with a speech entitled, "Florida Welcomes CPAC: Open for Business." U.S. Sen. Scott is also scheduled to speak at a Friday panel on "The Way Forward: Unlocking Our Churches, Our Voices, and Our Social Media Accounts." Finally, on Sunday afternoon, Trump is set to make his first live public appearance since leaving office in a speech in which he will reportedly name himself the "presumptive 2024 nominee" in total control of the party.
— Here's how Florida voted in 2020 compared to 2016: Matthew Isbell and his MCI Maps launched an interactive map highlighting differences in voting patterns across the Sunshine State from 2016 to 2020. Not surprisingly, because of Trump's improved showing in Florida last year, there's a lot of red, especially in South Florida. The map shows various blue and red shades. The red indicates gains for Trump and blue, highlighting improvements now-President Joe Biden enjoyed over former Democratic presidential nominee Hillary Clinton. Take a look here.
"Moderate House Democratic leader says GOP must be defeated in 2022 to save democracy" via Sahil Kapur of NBC News — Rep. Stephanie Murphy co-chairs the Blue Dog Coalition, which has sought common ground rather than conflict with Republicans on issues like government funding, health care and immigration. But in a further sign that the channels of cooperation are being tested, Murphy offered a stinging indictment of her Republican colleagues in a wide-ranging interview. Murphy questioned the GOP's commitment to democracy and said the party is increasingly defined by "conspiracy theories" rather than conservative policies. She cited votes from a majority of House Republicans to block the counting of electoral votes in key states.
"Sam Garrison draws a Democratic challenger in HD 18" via Drew Wilson of Florida Politics — A Democrat has filed to challenge freshman Republican Rep. Garrison in House District 18. Cornelius Dwayne Jones of Orange Park entered the race Monday and is currently the only other candidate seeking the seat. Jones' first campaign finance report, covering the portion of February he was a candidate, is due in mid-March. Garrison, meanwhile, had raised $11,000 for his reelection bid as of Jan. 31 and has more than $10,000 in the bank. Lawmakers are barred from fundraising during the 60-day Legislative Session, which this year begins on March 2.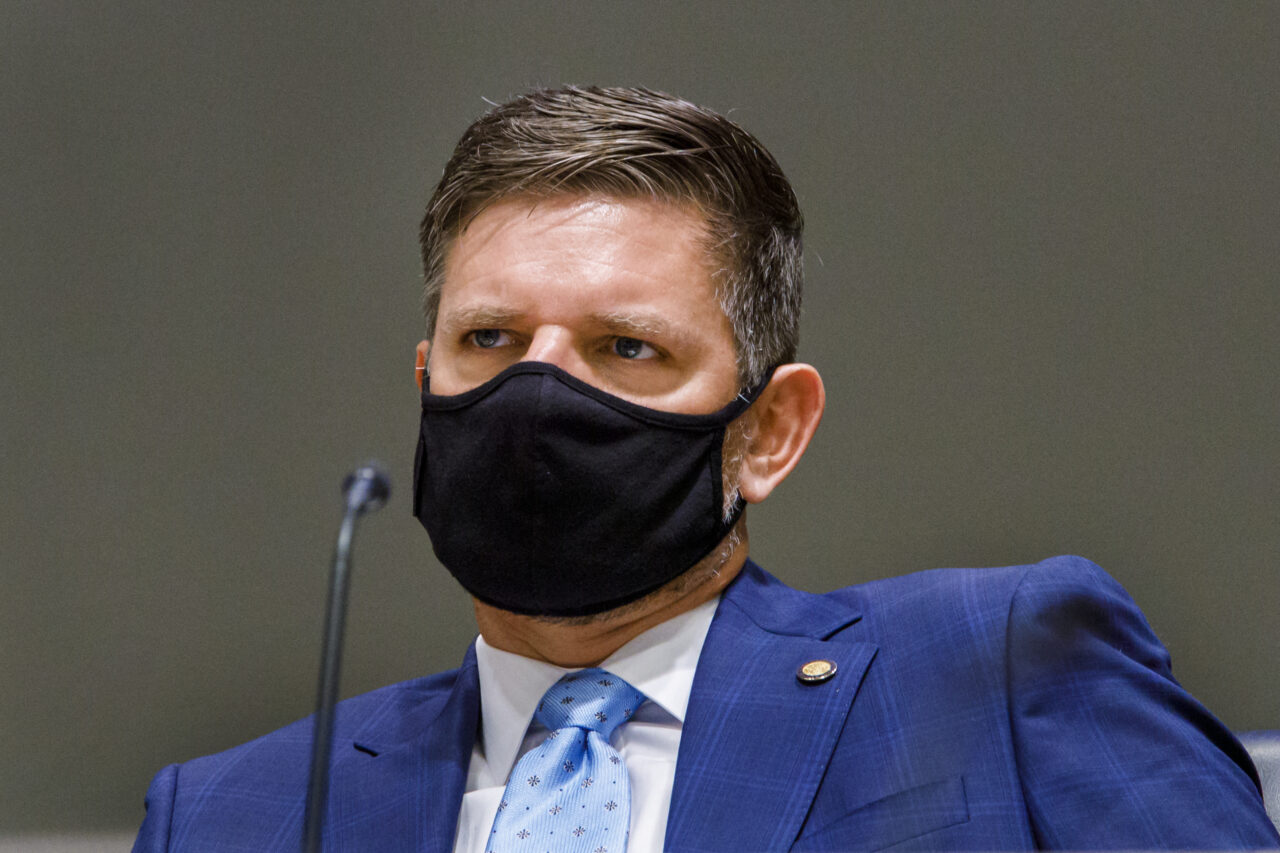 "Ethics Commission clears Lee County write-in candidate of disclosure charges" via Scott Powers of Florida Politics — Another write-in candidate accused of violating Florida's election disclosure laws has been cleared by the Florida Commission on Ethics, this time rejecting the recommendation from the commission's advocate after an investigation. Thus, the commission has tossed yet another complaint brought to it by Dave Aronberg, the State Attorney for Palm Beach County, and Sherry Plymale, the former Constitution Revision Commission member, in their crusade to hold write-in candidates accountable under all of Florida's election laws requirements. Aronberg, a Democrat, and Plymale, a Republican, tilt against the so-called "write-in loophole" in Florida elections laws. The law says a Primary Election opens to all voters if all the candidates are from one party.
"Senate GOP committee spends $450K for new digs" via Dara Kam of the News Service of Florida — The Florida Senate Republicans' campaign committee paid $450,000 in cash to purchase a restored 120-year-old building in Tallahassee this month, Senate President Simpson confirmed on Monday. Simpson said he approved the purchase of the 2,766 square foot building so the Florida Republican Senatorial Campaign Committee, which plays a key role in raising funds and backing GOP Senate candidates, could save money. According to Florida Division of Elections records, the committee paid $4,066 per month in rent for a Tallahassee property last year. Simpson, who has made a fortune as an egg farmer and an environmental mitigation specialist, said he noticed the lease payments when he took over as head of the committee following the 2018 elections.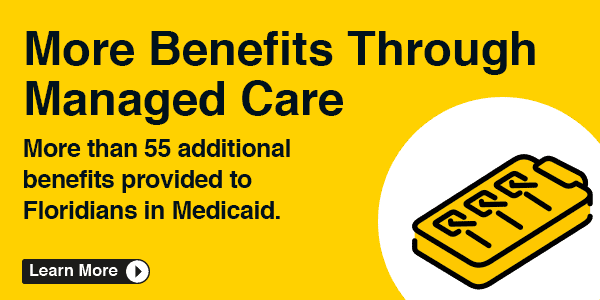 — CORONA FLORIDA —
"Florida surpasses 30K coronavirus deaths as more get vaccine" via The Associated Press — Health officials announced Monday that more than 30,000 Floridians have died of COVID-19, but hospitalizations and cases have continued to drop, mirroring the national trend. Florida's Department of Health reports that 30,065 state residents have died, and more than 1.8 million have been infected. Officials say 530 people who live outside the state have died of the virus in Florida. On Monday, there were 4,147 COVID-19 hospitalizations in Florida. Meanwhile, nearly 1.4 million people in the state have received both the first and second doses of the vaccine, and another 1.3 million have received the first dose.

"Here's how Florida will distribute the 414,430 COVID-19 vaccine doses it expects to get this week" via Lisa J. Huriash, David Schutz and Aric Chokey of The South Florida Sun-Sentinel — Florida will receive 414,430 doses of the COVID-19 vaccines from the federal government this week, with the largest share going to Publix stores, according to documents released by the state. Large allotments also are destined for distribution sites at University Mall in Hillsborough County, the Orange County Convention Center, Tony Bennett Park in Manatee County and Sarasota Square Mall. The state released a breakdown of all sites that will receive Pfizer and Moderna vaccines this week. Publix will receive 70,000 doses from the state, which does not specify how many doses each store will get. The list also does not include additional doses the federal government will distribute directly to Publix, Walmart and Winn-Dixie.
"COVID-19 vaccines delayed by storm reach Florida; some want surplus targeted to low-income seniors" via Jane Musgrave of The Palm Beach Post — More than 200,000 coronavirus vaccines that got stuck in the snowy north last week arrived in Florida over the weekend, setting the stage for what could be a bonanza for seniors desperate to be vaccinated. The arrival of the delayed vaccines, along with this week's shipments, means more than 622,000 vaccines will flow into the state, according to state emergency managers. That doesn't include the roughly 65,000 doses that the federal government is sending directly to 119 Walmart and Sam's Club locations and 40 Winn-Dixie stores, although none are in Palm Beach County. Thousands more will be available from 67 Publix stores in the county.
"Publix will give employees $125 gift card if they get the COVID-19 vaccine" via Sara DiNatale of the Tampa Bay Times — Publix says it will give employees a $125 store gift card if they get both doses of the COVID-19 vaccine — although most of the Lakeland chain's Florida employees are not yet eligible to receive the shots. Florida is only allowing those 65 and older to get the vaccine at retail pharmacies. Publix, the first retailer to partner with the state to distribute the Moderna vaccine, says employees have to fill out an internal form and provide proof of vaccination to get the gift card. Other retailers had already announced similar incentives to encourage their workforces to get vaccinated.
"Schools still have hundreds of millions to spend in CARES Act money, billions more are coming" via Katie LaGrone of ABC Action News — Florida schools are drowning in money. At least that's according to Republican Rep. Randy Fine, who represents Brevard County. "COVID, it turns out, is the greatest booster in K-12 education in the history of public education," Fine said during a recent school appropriations committee meeting in Tallahassee. According to Florida's Department of Education, the numbers show districts have so much COVID-related cash, they have yet to spend it all. Of nearly the $700 million in federal CARES Act money Florida schools received over the summer to help pay for COVID-related costs, districts have spent, on average, about 40% of their allotted amounts. Some districts have spent less than 20%.
"Florida Behavioral Health Association sees increased crises during pandemic" via Haley Brown of Florida Politics — Calls to Florida Behavioral Health Association members' crisis and emergency hotlines have increased 65% since the pandemic began, the group announced Monday. FBHA members across the state describe caller issues ranging from parents struggling with children in virtual learning to lonely elders in isolation to people dealing with financial hardships. More alarming are drug overdose rates in central Florida, which rose 70% during the first three months of the pandemic. These statistics follow a national trend, which shows depression symptoms were three times higher during the pandemic than before it, with people who are struggling financially at particularly high risk.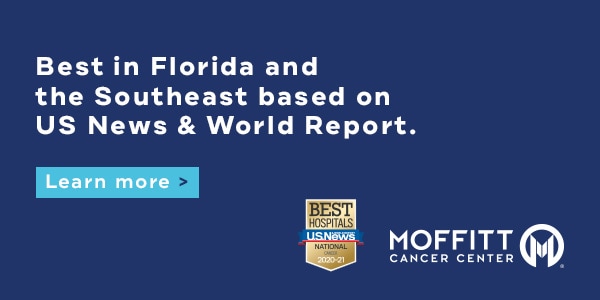 — CORONA LOCAL —
"South Florida records 51 COVID-19 deaths Monday, one day after crossing 10K total deaths" via Ryan Nicol of Florida Politics — South Florida's tri-county area recorded another 51 COVID-19 deaths in Monday's Department of Health report, adding to a regional death toll that eclipsed 10,000 fatalities on Sunday. The death toll across Miami-Dade, Broward and Palm Beach counties now sits at a massive 10,075 since the pandemic's start. As of last Friday, South Florida had seen at least 30 newly-reported deaths for 27 out of the previous 29 days. The weekend hinted at a downward trend, with the tri-county area recording 24 deaths on Saturday and 26 deaths on Sunday. But the daily death toll ballooned Monday, nearly doubling from the day prior. While case counts are dropping, the death toll has yet to show a similar sustained trend.
"COVID-19 tests at Palm Beach County Jail surge following outbreak; positivity rate still high" via Hannah Winston of the Palm Beach Post — In the last five weeks, the Palm Beach County Sheriff's Office has conducted more than three times the number of coronavirus tests at its main jail than it did during all of 2020, records show. The increased testing came after a coronavirus outbreak at the jail, with 104 people in custody testing positive in two weeks. But that testing slowed in the past week — and even then, one-third of those tests came back positive. Since testing for the coronavirus began last year, 761 tests have been conducted at the main jail facility. Of those, 582 were conducted after Jan. 12 this year.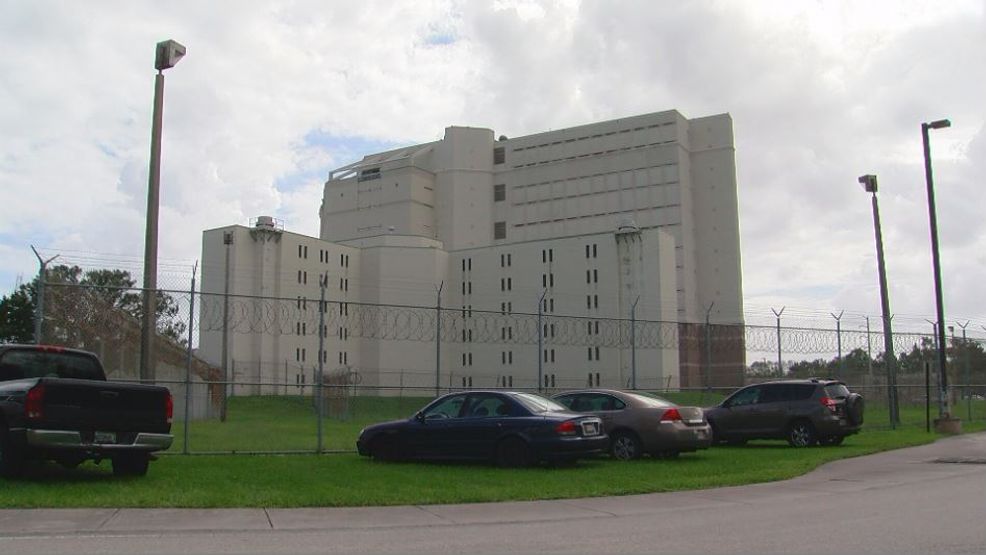 "University Mall mass vaccine site will relocate near Raymond James Stadium" via Allison Ross of the Tampa Bay Times — Acknowledging recent problems with the state-supported vaccination site at Tampa's University Mall, officials confirmed Monday they are working to move COVID-19 vaccinations to a site near Raymond James Stadium. Details are still being ironed out, but Florida Division of Emergency Management spokeswoman Samantha Bequer said the site will likely move sometime next week. Bequer said she's not sure whether the University Mall site will be used for anything. She said that conducting mass vaccinations "wasn't logistically working at that site" and that the state wanted to make sure problems with long lines and confusion seen earlier this month don't happen again.
"Vaccinated Tampa Bay seniors aren't quite back to 'normal, normal'" via Bailey LeFever of the Tampa Bay Times — The vaccine's arrival doesn't mean a complete return to old routines for Florida's seniors. But it's a significant step in a slow trudge toward something resembling life pre-coronavirus. Johnson and other vaccinated seniors are going on bus trips across the state again. Some are attending church and volunteering. Others are still mainly staying at home. As of Thursday, 1,921,029 Florida residents 65 and older had received shots, according to the Florida Department of Health. But experts still recommend that vaccinated people limit their exposure to crowds and double mask to protect themselves from new virus variants.
"4 more Tampa businesses could lose liquor license for violating mask ordinance" via Niko Clemmons of News Channel 8 — Several Tampa businesses may lose their right to sell alcohol this week. The city has already suspended alcohol sales at two businesses for coronavirus violations. Four more will go before the City Council for a hearing Monday. Those businesses include 7th + Grove, The Ritz Ybor, Prana Ybor's Premier Nitespot and Purple Heart Bar Lounge and Grill. Each business is in Ybor City. The city's zoning administrator says these businesses repeatedly violated local COVID-19 executive orders by not complying with the city's mask ordinance, to the point of getting warnings and a couple of citations. DeSantis has been steadfast in his determination not to allow local governments to penalize businesses violating coronavirus mandates.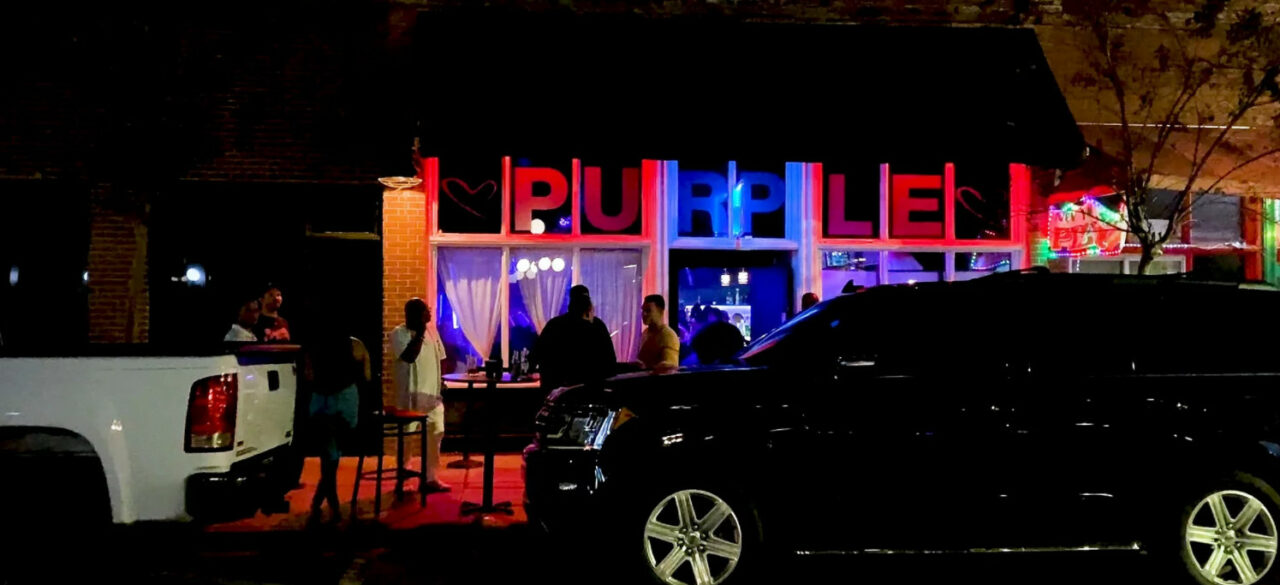 "In one Florida community, enrolling people for coronavirus vaccines, one conversation at a time" via Lori Rozsa of The Washington Post — On a bright and sunny winter day, Tammy Jackson-Moore is going door-to-door in this town, offering appointments to receive a coronavirus shot. In a state where getting a slot for the vaccine amounts to snagging a golden ticket, Jackson-Moore offers that ticket to anybody she can find older than 65. The need is acute in Florida: The state has the greatest prevalence of a fast-spreading virus variant first identified in the United Kingdom. The emergence of variants globally has added to the urgency of getting as many people as possible a shield of protection against the pathogen. That task is especially crucial in communities of color, where the virus has carved a vast path of destruction.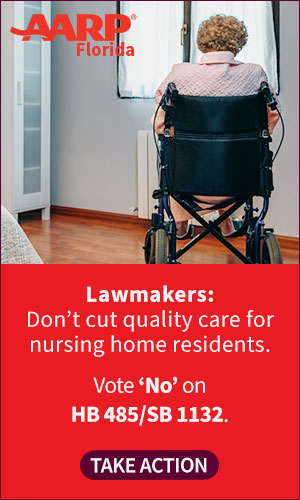 — CORONA NATION —
"Joe Biden: More U.S. lives lost to COVID-19 than wars" via The Associated Press — Biden says the number of lives lost to COVID-19 in the U.S. tops the combined death toll from World War I, World War II and the Vietnam War. The number of U.S. deaths blamed on the coronavirus crossed the 500,000 threshold Monday. Biden says it's a "truly grim, heartbreaking milestone." Biden urges Americans to resist becoming "numb to the sorrow" and "viewing each life as a statistic." He says the people lost were "extraordinary." Biden also touched on the personal tragedy he's experienced in losing his first wife and baby daughter in a car collision and later losing an adult son to brain cancer.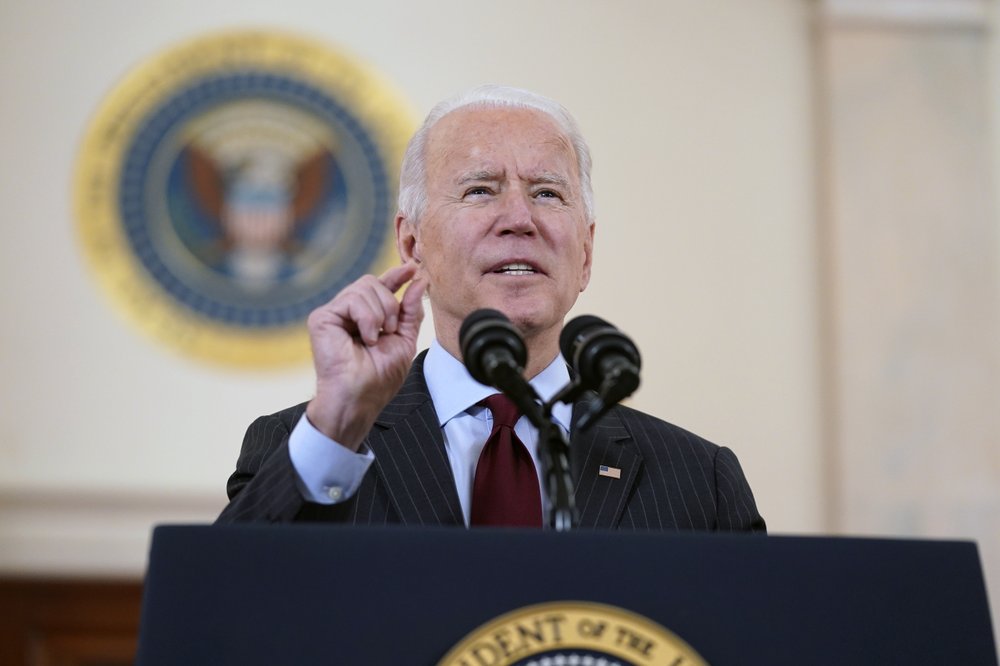 "'Nothing ordinary about them': Biden and Kamala Harris are mourning the half-million who have died from COVID-19 in the U.S." via Eileen Sullivan and Christina Morales of The New York Times — Biden and Vice President Harris held a moment of silence during a candle-lighting ceremony at the White House this evening to remember the 500,000 people in the country who have died from COVID-19. They asked Americans to join them. Biden calls for lowering federal flags to half-staff for the next five days as the number of deaths passes the somber milestone. Even as the number of deaths each day remains high, there are signs of improvement across the country. Experts credit the declines, in part, to widespread mask-wearing, social distancing and vaccinations.
"U.S. borders with Canada and Mexico to remain shut until March 21, marking full year of closures" via Jayme Deerwester of USA Today — The Department of Homeland Security announced via tweet Friday that the United States, Canada and Mexico agreed to keep their land borders shut down through at least March 21. "To protect our citizens and prevent the further spread of COVID-19, the United States, Canada, and Mexico are extending the restrictions on nonessential travel at our land borders through March 21," the DHS tweet read. March 21 marks the anniversary of the initial border closures, which came as the coronavirus pandemic gained steam in the USA. Technically, Americans can still fly to either country, though Canada has made that option more difficult.
"Biden upends Trump's calculation of who gets federal vaccination help" via Jonathan Allen of NBC News — When the Biden White House started looking for sites for four small vaccination centers across New York state, federal agency officials ranked the best spots based on a county-by-county "social vulnerability index" that measures average income, unemployment, race and a dozen other factors. The data said Chautauqua County, a sparsely populated expanse known primarily for its wine-industry vineyards, was a leading candidate to get vaccine shots to the underserved. But state officials said no. There were better places than Chautauqua to achieve the White House goal of vaccinating more Black and Brown people, they said.
"U.S. Governors leading vaccine effort go mostly unvaccinated" via Spencer Norris of Bloomberg — Charged with leading the nation's vaccine rollout, a majority of U.S. Governors has yet to get the shots themselves. Nine Republican and nine Democratic Governors have received at least one vaccine dose. That includes Colorado's Jared Polis and Mississippi's Tate Reeves, who said they were trying to encourage others to follow in a bid to combat high hesitancy rates. At least 28 Governors have held off, saying they plan to wait to avoid the appearance of using the power of their office to cut the line. State leaders face a balancing act as frustrated residents encounter jammed phone lines and malfunctioning websites while trying to get appointments in a rollout where demand far exceeds supply.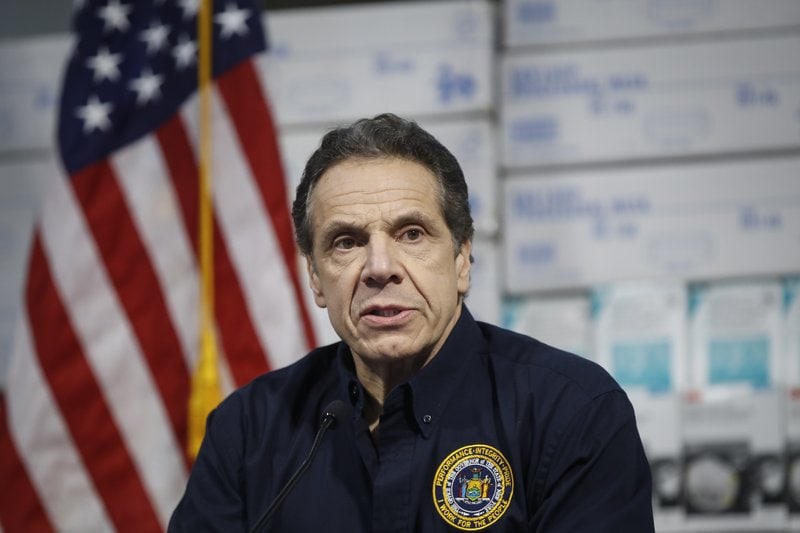 What Nikki Fried is reading — "The CDC recommended states prioritize farmworkers for the COVID-19 vaccine. Some large agricultural states have not." via Frank Hernandez of The Counter — Despite CDC recommendations, a few states with large farmworker populations have not prioritized COVID-19 vaccinations for farmworkers. Because farmworkers risk COVID-19 exposure in the course of their jobs, the CDC proposed that they should be near the front of the vaccination line. According to state documents, Texas and Florida, which have large farmworker populations, have not included farmworkers in their initial rollouts. Farmworker advocates said the people who pick and process the fruits and vegetables that consumers rely on should become inoculated from the virus.
"In a virus-ravaged city, nearly 400 million vaccine doses are being made — and shipped elsewhere" via Peter Jamison of The Washington Post — At the eastern edge of Baltimore, Emergent BioSolutions is manufacturing almost all of the yet-to-be approved Johnson & Johnson and AstraZeneca coronavirus vaccines for the U.S. population — an anticipated hundreds of millions of doses in the coming months. But in a sign of the complexities in a global supply chain that is struggling beneath the weight of demand, most of those doses will not go to residents of this city, or even the state of Maryland. The Emergent plant is just one hub in a wildly decentralized scheme of production and distribution. Yet, it is one that crystallizes the strange mix of hope and angst that Americans feel at a moment when the end of the pandemic — if not quite in sight — is finally imaginable.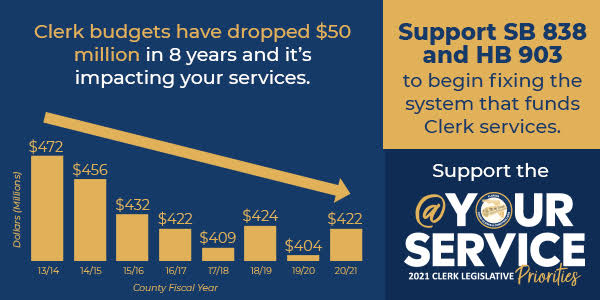 — CORONA ECONOMICS — 
"Biden criticizes earlier rollout of PPP as his administration changes rules to help smaller businesses" via Aaron Gregg of The Washington Post — The Treasury Department announced Monday that it will make targeted changes to its Paycheck Protection Program pandemic relief loans in an attempt to direct more funding toward the smallest of small businesses. Among other changes to the loan program, businesses with more than 20 employees will be shut out of the PPP for a two-week period starting Wednesday, officials said. The Biden administration has not said whether it will seek to extend the program after the current tranche of funding expires on March 31. But Monday's announcement signaled that the Treasury Department will continue to support the program at least in the short term, while instituting relatively minor changes designed to tame its excesses.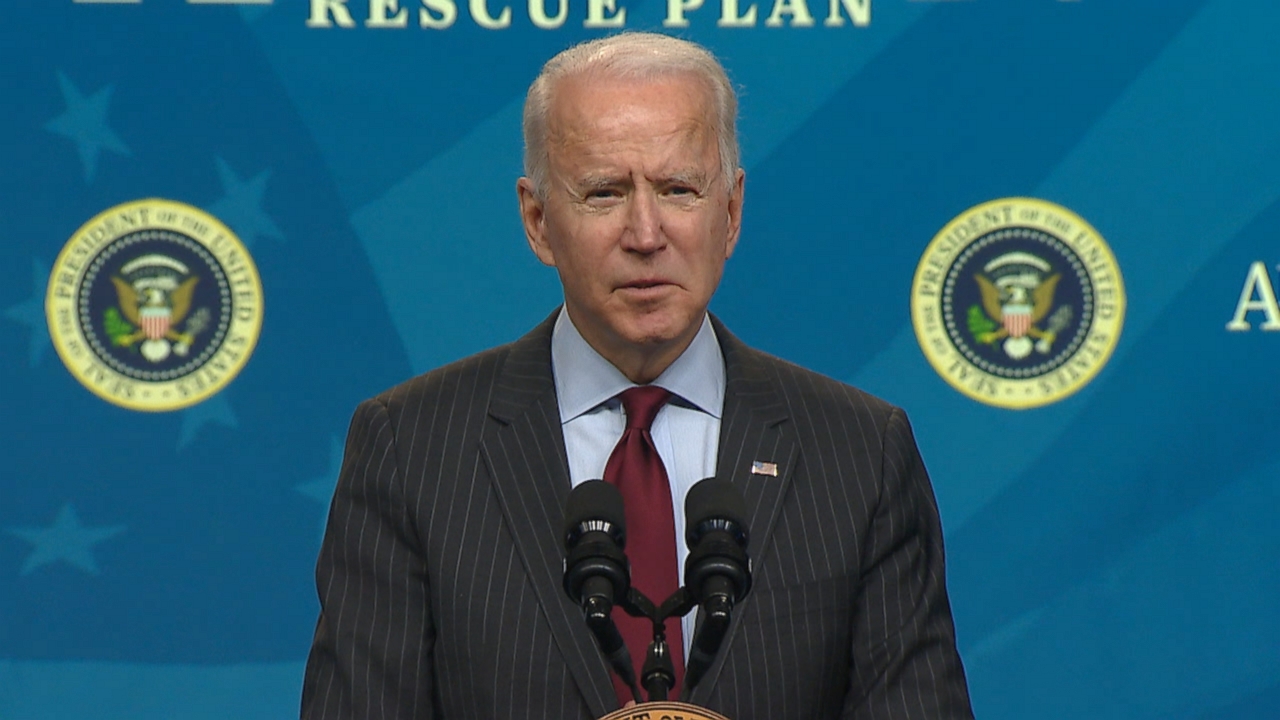 Shot — "Royal Caribbean confident that CDC will allow cruises to resume soon" via Ron Hurtibise of the South Florida Sun-Sentinel — Royal Caribbean executives won't predict a date for the company's return to cruising from U.S. ports. Still, they say they're confident it'll be soon. Tracking bracelets and facial recognition software being tested aboard the company's Quantum of the Seas voyages from Singapore could be among safety measures passengers will find throughout the company's fleet when operations resume. In a conference call Monday with investors to discuss the company's $3.9 billion loss in 2020, executives said they're heartened by data showing that infections are declining and vaccinations are increasing. The trends "are building confidence that we're getting closer to the other side of this and people are beginning to realize that travel should be here sooner rather than later," CEO Jason Liberty said.
Chaser — "Travel's COVID-19 blues are likely here to stay — 'people will go out of business'" via Mike Cherney and Eric Sylvers of The Wall Street Journal — The outlook for a rebound in travel this year has dimmed after the pandemic ravaged the industry and hurt tourism-dependent economies, with travelers postponing plans amid vaccine delays and border restrictions. Tourist destinations from Thailand to Iceland had been hoping COVID-19 vaccines would allow countries to reopen their borders and drive a much-needed recovery in 2021. Now, with vaccine rollouts delayed in some places and new virus strains appearing, it is looking more likely that international travel could be stalled for years. After declaring that 2020 was the worst year for tourism on record, with one billion fewer international arrivals, the United Nations World Tourism Organization says prospects for a 2021 rebound have worsened.
Let's hope not — "Is this the end of tipping?" via Emma Goldberg of The New York Times — Before the pandemic, some restaurant owners were experimenting with no-tipping approaches, like adding gratuity surcharges to their bills or raising wages by raising menu prices. But in the ensuing years, some began to quietly reverse, finding that it was difficult to compete against neighboring restaurants with lower prices and tough to recruit talented staff who could make more money going elsewhere. Last month, Biden announced a sweeping $1.9 trillion COVID-19 relief package. It includes a provision known as the Raise the Wage bill, which would increase the minimum wage to $15 by 2025, affecting some 27 million Americans, and phase out the subminimum wage for tipped workers.
— MORE CORONA —
"U.K. data: COVID-19 vaccines sharply cut hospitalizations" via Danica Kirka of The Associated Press — Two U.K. studies showed that COVID-19 vaccination programs are contributing to a sharp drop in hospitalizations, boosting hopes that the shots will work as well in the real world as they have in carefully controlled studies. Preliminary results from a study in Scotland found that the Pfizer-BioNTech vaccine reduced hospital admissions by up to 85% four weeks after the first dose, while the Oxford-AstraZeneca shot cut admissions by up to 94%. In England, preliminary data from a study of health care workers showed that the Pfizer vaccine reduced the risk of catching COVID-19 by 70% after one dose, a figure that rose to 85% after the second.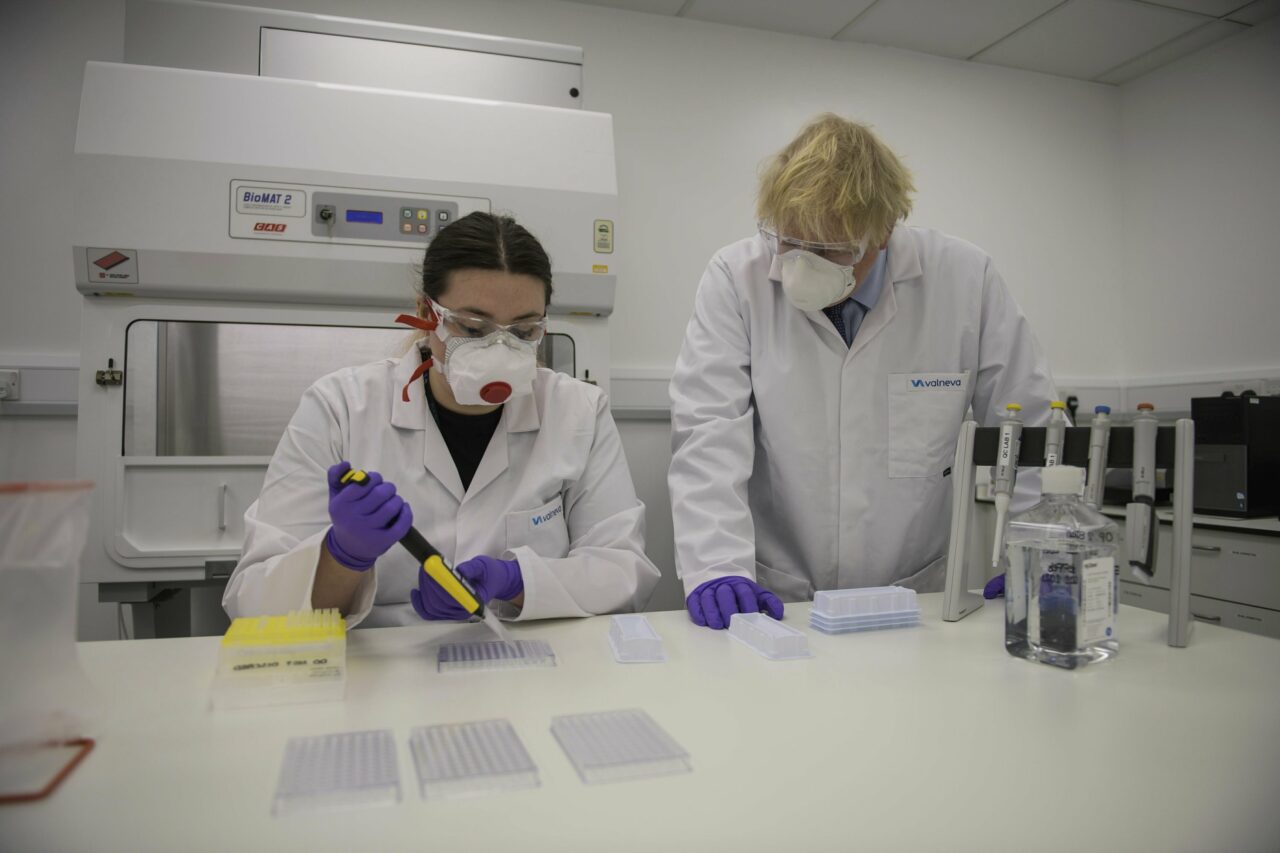 "Clorox wipes can be found in stores again — its CEO explains why" via Brian Sozzi of Yahoo! Finance — You may have a way better chance of finding Clorox's popular disinfecting wipes down the cleaning aisle of your supermarket now that the very worst of the COVID-19 pandemic, consumer-product buying hysteria appears to be slowing just a bit. "For the most part, people can find all the bleach they need, and we are bringing other cleaners like Pine-Sol and sprays back online. Wipes we have made great progress on. We went from last quarter making about a million canisters of wipes per day for retail to a million and a half canisters of wipes, and we will increase that even more as we head into our fourth quarter," Clorox CEO Linda Rendle said.
"People who wear glasses may be up to 3 times less likely to catch COVID, new study suggests" via Nelson Oliveira of the Orlando Sentinel — People who wear glasses could be up to three times less likely to get coronavirus, according to a new study conducted in India. The preliminary study suggests that glass-wearers may have extra protection because they tend to touch their eyes less frequently than most people. "Touching and rubbing of the eyes with contaminated hands may be a significant route of infection" for COVID-19, the authors wrote in a report published on medRxiv, a website that compiles medical studies before they are peer-reviewed. According to the report, the new study found that the risk of infection was two-to-three times lower among those who wear glasses for "long periods of time," meaning at least eight hours a day.
"More bad news for COVID-19 sufferers: Almost a quarter of patients experience HAIR LOSS in the six months after infection, study warns" via Jonathan Chadwick of the Daily Mail — Fatigue, loss of smell and chest pains are all some of the better-known long-term effects that persist months after coronavirus infection. But according to a new scientific paper, almost a quarter of COVID-19 survivors may have to adjust to hair loss too. The study, published in The Lancet, reveals that 359 out of 1,655 patients hospitalized in Wuhan, China — 22% — had experienced hair loss six months after being discharged. Dermatologists say hair loss is a normal physiological response to a stressful event like an infectious illness and is only temporary — but COVID could be linked to conditions like alopecia, which can lead to irreversible hair loss.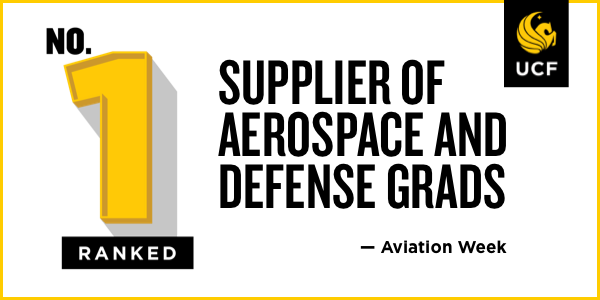 — PRESIDENTIAL —
"Biden's $1.9 trillion plan heads toward House vote in days" via Laura Davison and Erik Wasson of Bloomberg — The House Budget Committee advanced Biden's $1.9 trillion pandemic-relief legislation, setting it up to pass the lower chamber by the end of this week. The panel combined legislation written in various House committees in recent weeks, pulling the $1,400 stimulus checks, enhanced jobless benefits, minimum wage increase, vaccine funding and other elements into a single bill. The vote in favor of the measure was 19-16, with no Republicans voting in favor. The package now heads to the House Rules Committee, the final stop before it's put on the House floor for a potential vote on Friday or over the weekend.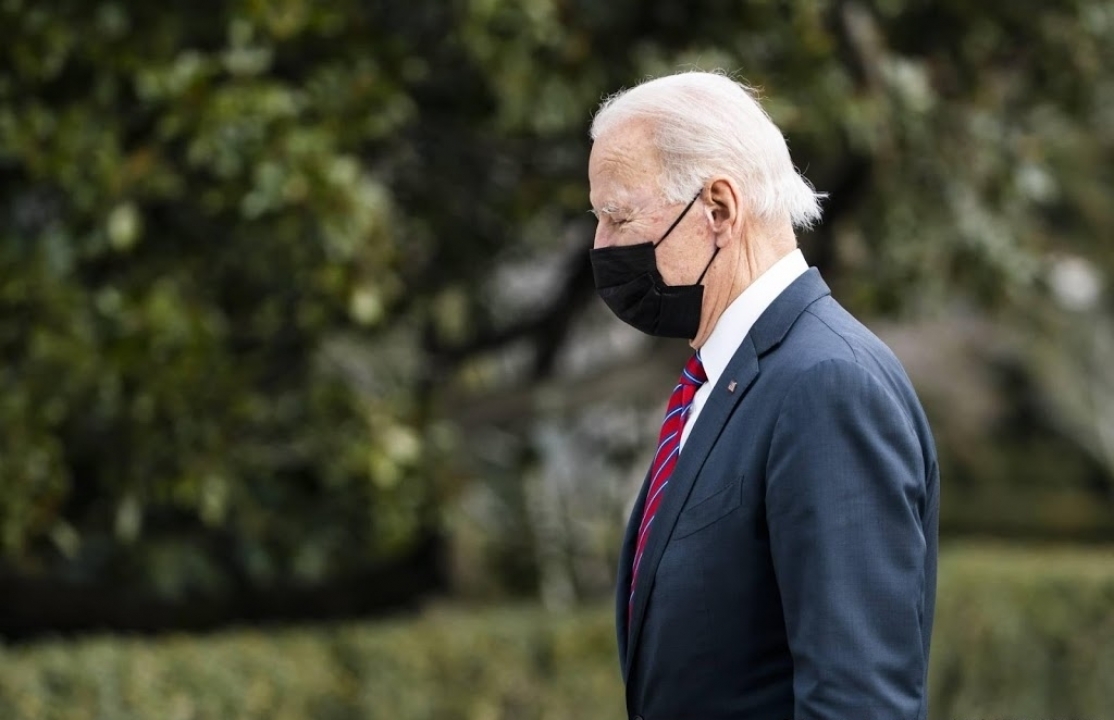 "GOP irked after last-ditch attempt fails to deter Biden push for quick passage of COVID-19 relief plan" via Manu Raju and Ted Barrett of CNN — Republicans, still irked by the lack of progress in the short-lived bipartisan talks, see a President who is hamstrung by both White House staff and Democrats in Congress who they believe have far less interest in working with the GOP and seem more willing to advance their agenda without regard for the minority party. Republicans' argument: Biden seems willing to cut a deal but won't do so because of pressure from the people around him. "He seemed more willing than his staff to negotiate," said Sen. Shelley Moore Capito, a West Virginia Republican, who met with Biden and a group of GOP Senators earlier this month.
"Urgency to ramp up vaccination clashes with Biden's equity focus" via Joanne Kenen and Brianna Ehley of POLITICO — The race to vaccinate as many people as possible while more contagious coronavirus variants march across America is colliding with lagging efforts to steer shots to people of color and underserved communities bearing the brunt of the pandemic. Though the Biden administration has prioritized equitable vaccine distribution, putting that goal into practice is difficult. Local public health officials are under pressure to quickly distribute their limited supplies and reach high-risk groups first in line. So far, limited data continues to show that people in hard-hit minority communities are getting vaccinated at a much slower pace than people in wealthier white ones.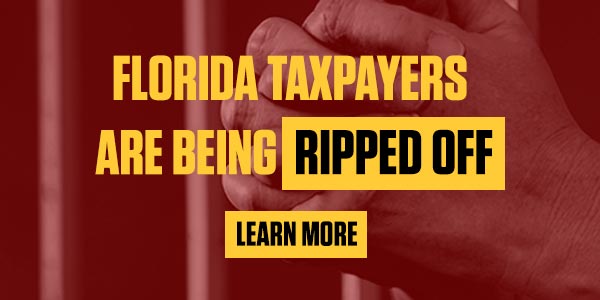 — EPILOGUE: TRUMP —
"'The former guy': Biden and his aides work to ignore Trump, but it won't be easy" via Ashley Parker and Matt Viser of The Washington Post — During the campaign, the guidance from Biden's team was clear: Engage with Trump as little as possible. Now, after riding that strategy to the White House, the directive on when to engage with the former President is even starker: "Never," said Biden communications director Kate Bedingfield. "Joe Biden is President, and we're focused on what we're doing, day in and day out," Bedingfield said. "The focus is entirely on President Biden's agenda, and Trump doesn't factor in that for us." But the reality may prove more difficult.
"Impeachment is over. But other efforts to reckon with Trump's postelection chaos have just begun." via Rosalind S. Helderman of The Washington Post — The state of Michigan and the city of Detroit have asked a federal judge to sanction attorneys who filed lawsuits that falsely alleged the November presidential vote was fraudulent, the first of several similar efforts expected around the country. An Atlanta-area prosecutor has launched a criminal investigation into whether the pressure that Trump and his allies put on state officials amounted to an illegal scheme to overturn the election results. And defamation lawsuits have been filed against Trump's allies, the start of what could be a flood of civil litigation related to false claims that the election was rigged and to the subsequent riot at the U.S. Capitol on Jan. 6.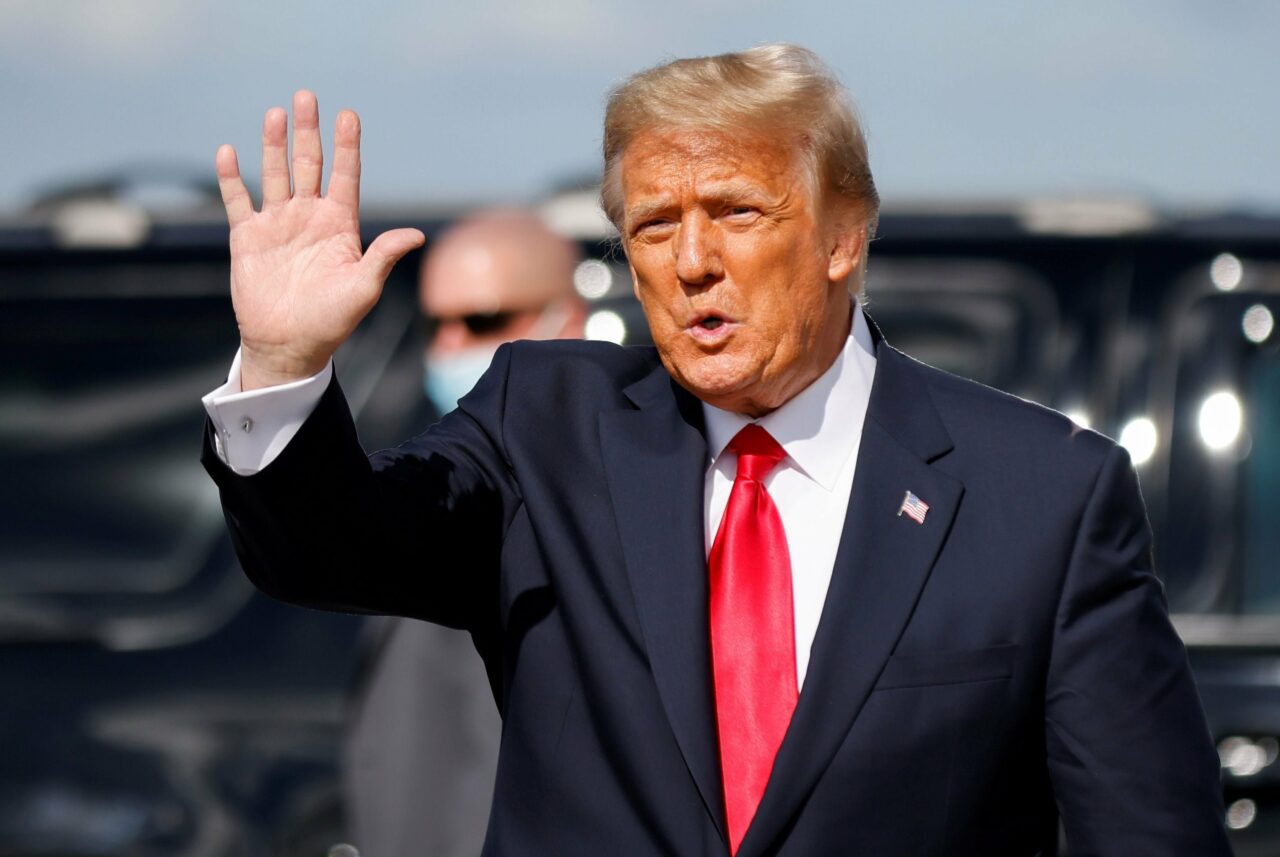 "Supreme Court again rejects Trump's bid to shield tax returns, other financial records from Manhattan prosecutor" via Robert Barnes of The Washington Post — The Supreme Court on Monday rejected former Trump's last-chance effort to keep his private financial records from the Manhattan district attorney, ending a long and drawn-out legal battle. After a four-month delay, the court denied Trump's motion in a one-sentence order with no recorded dissents. District Attorney Cyrus R. Vance Jr. has won every stage of the legal fight, including the first round at the Supreme Court, but has yet to receive the records he says are necessary for a grand jury investigation into whether the President's companies violated state law. Vance responded to the court decision with a three-word tweet: "The work continues."
Duh — "Supreme Court won't take up challenge to Pennsylvania presidential election results" via Robert Barnes of The Washington Post — The Supreme Court turned away Republican challenges to the presidential elections results in Pennsylvania, refusing to take up a monthslong dispute over extending the deadline in that state for receiving mail-in ballots. The court's intent had been signaled when it refused to expedite consideration of them before Biden was inaugurated as President. The case about deadlines for receiving mail-in ballots was different, though. Three justices, Clarence Thomas, Samuel A. Alito Jr. and Neil Gorsuch, said it deserved the court's attention, even though the number of votes at issue would not call into question Biden's victory.
"Trump told confidants he would skip CPAC if Mike Pence was attending" via Rob Crilly of The Washington Examiner — Trump told friends he would not appear at the Conservative Political Action Conference in Florida if Pence, his always-loyal Vice President, was also on the bill. Details have emerged as Trump prepares to make his return to the limelight over the weekend with a speech expected to lay out his vision for the future of the Republican Party and include a forceful critique of Biden's immigration policies. The strategy is to keep the 45th commander in chief ahead of others mulling a run for the party's presidential nomination. He played golf on Sunday with close ally Sen. Lindsey Graham as he huddled with confidants.
Tweet, tweet:
This story is patently false, and these "anonymously sourced" attacks designed to create division are why people distrust the media.

No such demand or request was ever made by President Trump, and in fact, President Trump and Vice President Pence had a great call last week! https://t.co/pIedeEIZ6X

— Jason Miller (@JasonMillerinDC) February 22, 2021
"Trump to attend RNC spring donor summit" via Alex Isenstadt of POLITICO — Trump has confirmed his attendance at the Republican National Committee's upcoming spring donor retreat, as the former President reemerges following his departure from the White House. The private retreat is slated to take place April 9-11 in Palm Beach, FL. Two people familiar with his plans confirmed Trump's expected attendance at the event, which is expected to draw an array of major GOP givers. Republican officials declined to specify where the event is being held, but they said it would not be at Trump's nearby Mar-a-Lago estate, where the former President has been staying.
"Anti-Trumpers are done with the GOP. Where do they go now?" via David Siders of POLITICO — Tens of thousands of Republicans across the country have changed their registrations in the weeks since the riot at the Capitol, many of them becoming independents. Other former party officials are discussing forming a third party. But if the Republicans' reasons for leaving the GOP are obvious primarily, disdain for former Trump and his stranglehold on the party, the sobering reality confronting them on the other side is that there's really no place to go. Republicans who break with the former President are not only on their own, they are under attack from a base that remains steadfastly loyal to Trump.
"Dominion lawsuit against MyPillow guy describes Newsmax priorities as 'groveling fealty to big sponsors over regard for the truth'" via Anthony Man of the South Florida Sun-Sentinel — Newsmax isn't a defendant in Dominion's $1.3 billion lawsuit against "MyPillow Guy" Mike Lindell, filed in federal court in Washington, but some of the language reads like a case against the cable channel. For example, Dominion analyzed Newsmax's decision to air a December statement that "No evidence has been offered that Dominion or Smartmatic used software or reprogrammed software that manipulated votes in the 2020 election." The descriptions of Newsmax in the lawsuit were part of the narrative Dominion offered about how Lindell spread his claims — and in the voting company's view, it used Newsmax to further his efforts to promote the conspiracy theories.
— D.C. MATTERS —
"Supreme Court to review Trump curbs on abortion clinics, immigration" via Susannah Luthi of POLITICO — The Supreme Court said it will review a pair of Trump-era policies barring federal family planning funds to abortion clinics and limiting immigrants' use of public benefits, even as the Biden administration signals it's preparing to roll back those policies. The justices' decision to hear a challenge to Trump's restrictions on the Title X family planning program, which critics deride as a "gag rule," could serve as a key test of how the Supreme Court's newly fortified 6-3 conservative majority will approach abortion. The justices will also weigh the constitutionality of Trump's so-called "public charge" rule, which expanded the government's ability to deny green cards or visas for legal immigrants determined to be dependent on public assistance.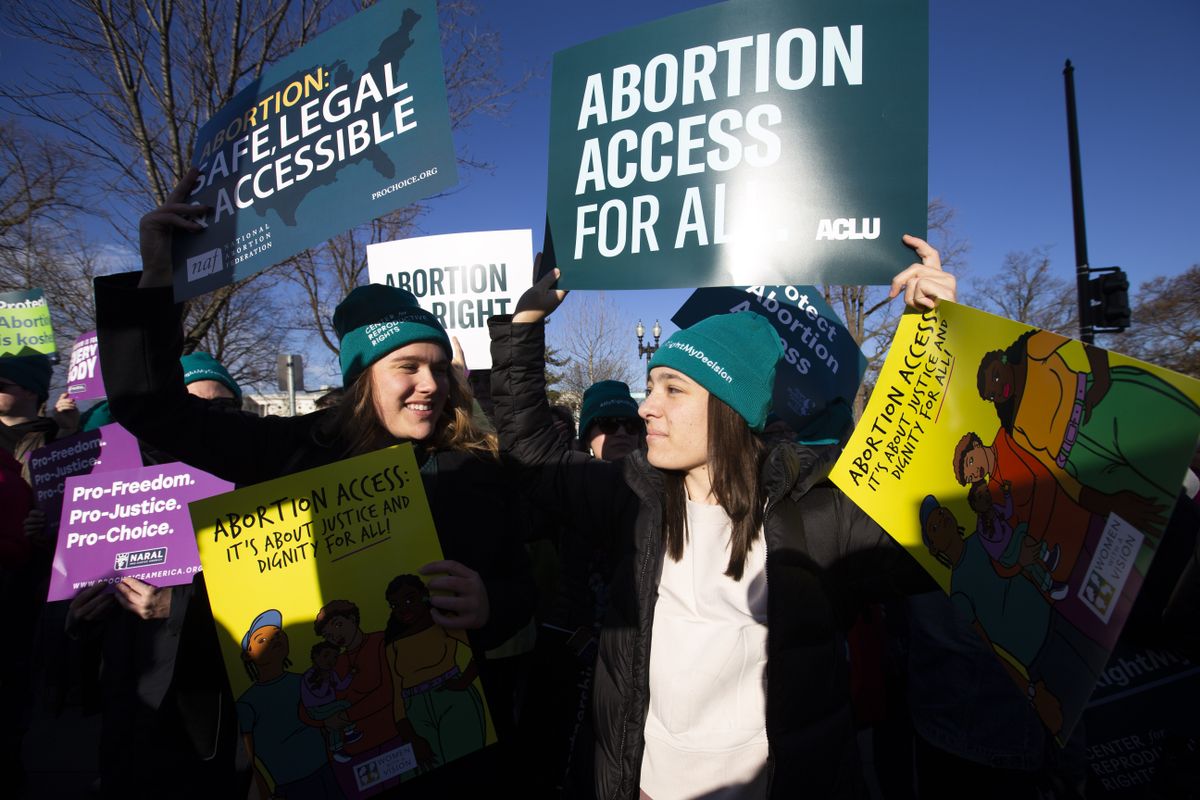 "Florida Congressional Reps call on Navy to use damaged ship as artificial reef off Florida coast" via Kevin Derby of Florida Daily — Last week, two members of the Florida congressional delegation called on the U.S. Navy to "consider preparing and sinking the USS Bonhomme Richard off the coast of Florida where, as an artificial reef, it could become an environmental and economic benefit to the local community and state." U.S. Rep. Maria Elvira Salazar and U.S. Rep. Darren Soto teamed up on the matter last week. "The USS Bonhomme Richard (LHD 6) is an 844-foot-long Wasp-class amphibious assault ship that sustained major fire damage last year and is unable to return to service," Salazar's office noted.
"Did Washington just have an actual weekend?" via Katie Rogers of The New York Times — Since Biden assumed office, the weekends have been portraits of domesticity — MarioKart with the kids at Camp David, bagels in Georgetown and football in Delaware. A Peloton devotee, he hasn't even played golf. Biden's demonstrable uninterest in generating audacious headlines only emphasizes how much the Trump-size hole in Washington has created a sense of free time in all realms of the capital. Psychically, if not literally. Though the workload remains (this is still Washington, after all), people are grabbing a few more hours of sleep in the span of time formerly known as the weekend. Biden, who is focusing on his $1.9 trillion coronavirus relief package, has said that he, too, wants to move on from discussing Trump.
— CRISIS —
"Merrick Garland tells Senators Capitol riot investigation will be his first priority as Attorney General" via Matt Zapotosky, Ann E. Marimow and Devlin Barrett of The Washington Post — Attorney General nominee Garland said his first briefing and top priority if confirmed as Attorney General would center on the sprawling investigation into the Jan. 6 riot at the U.S. Capitol, as he more broadly vowed to stamp out the rising threat of domestic terrorism. Testifying at his confirmation hearing before the Senate Judiciary Committee, Garland drew parallels to the domestic terrorism threat the Justice Department faced in confronting the Ku Klux Klan, as well as the prosecution he led of Timothy McVeigh in the bombing of a federal building in Oklahoma City in 1995. "We are facing a more dangerous period than we faced in Oklahoma City at that time," Garland asserted, promising a broad investigation into not just the rioters but those who aided them.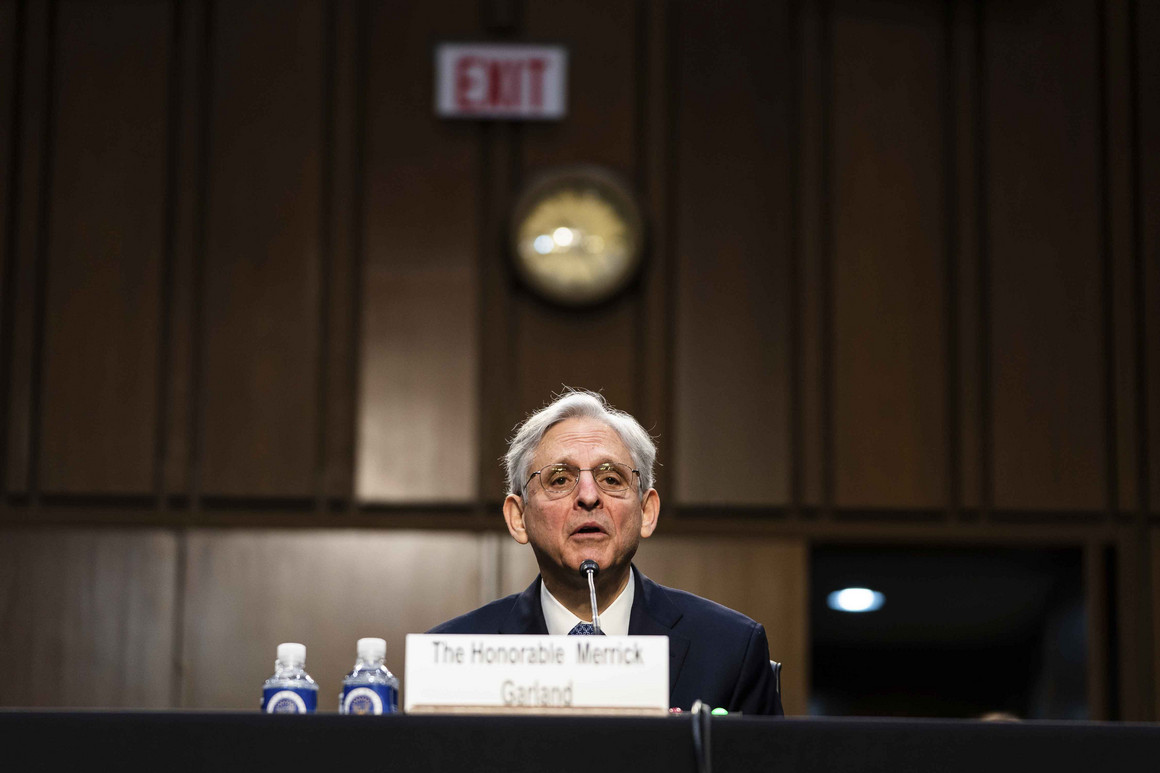 —"Garland lets domestic terrorists know there's a new sheriff in town" via Dana Milbank of The Washington Post 
"The lost hours: How confusion and inaction at the Capitol delayed a troop deployment" via Mark Mazzetti and Luke Broadwater of The New York Times — New details about what transpired over those 115 minutes on that dark, violent day tell a story of how chaotic decision-making among political and military leaders burned precious time as the rioting at The Capitol spiraled out of control. Communication breakdowns, inaction and confusion over who had the authority to call for the National Guard delayed deployment of hundreds of troops who might have helped quell the violence that raged for hours. This period is likely to focus on a congressional hearing on Tuesday when lawmakers will publicly question Steven Sund, the Capitol Police chief at the time, and other current and former officials for the first time about the security failures that contributed to the violence on that day.
"Capitol Police officer recounts Jan. 6 attack" via Pierre Thomas, Victor Ordonez and Eliana Larramendia of ABC News — The first time Harry Dunn stepped inside the U.S. Capitol also happened to be his first day as a Capitol Police officer. "The rotunda … you just look up, and it just goes up forever — it's just an amazing architectural building," Dunn said. "It's hard to not be in awe of it when you see it." Dunn said the rotunda no longer resembled the room he once knew on Jan. 6. "This time you look up, it's just a cloud of smoke; fire extinguishers have been going off. The floors are covered in white dust, water bottles, broken flagpoles, mask, empty canisters of pepper spray, helmets, Trump flags, everything in the rotunda, just laying there on the floor."
"Local men charged in Capitol insurrection ordered to remain in jail without bail" via Anastasia Dawson of the Tampa Bay Times — Graydon Young, an Army and Navy reserve veteran from Sarasota County, stormed the U.S. Capitol on Jan. 6 with thousands of others because he was working toward a "righteous cause," his attorney said in federal court Monday. Young, a brother, husband and a small-business owner, only later realized "he had been duped by an organization he didn't fully understand," defense attorney Robert Foley argued in a federal probable cause hearing in Tampa. Young was arrested on Feb. 15 and is among nine alleged co-conspirators associated with the far-right, anti-government militia group the Oath Keepers. All nine face charges for conspiring to obstruct the U.S. Congress' certification of the 2020 presidential election results by storming the Capitol.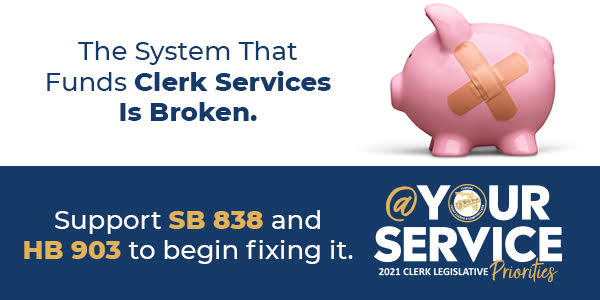 — LOCAL NOTES —
"Broward may rename road after Congressman Alcee Hastings. Here's why that's drawing criticism." via Lisa J. Huriash of the South Florida Sun-Sentinel — County Commissioner Dale Holness has proposed renaming a portion of Northwest Sixth Court, from Northwest 27th Avenue to Northwest 31st Avenue, between Fort Lauderdale and Lauderhill as "Alcee Hastings Street." It's meant to honor Hastings, an 83-year-old leader who has served in Congress since 1992. Hastings in 2019 announced he's battling pancreatic cancer, one of the deadliest types of cancer. But the new proposal is being slammed as a big sign of disrespect because the county only renames roads after the dead. State Sen. Perry Thurston panned Holness' proposal as an ill-conceived, poorly timed move oriented around politics. "Quite frankly, there will be time to do that. Alcee Hastings is still serving in that capacity," he said.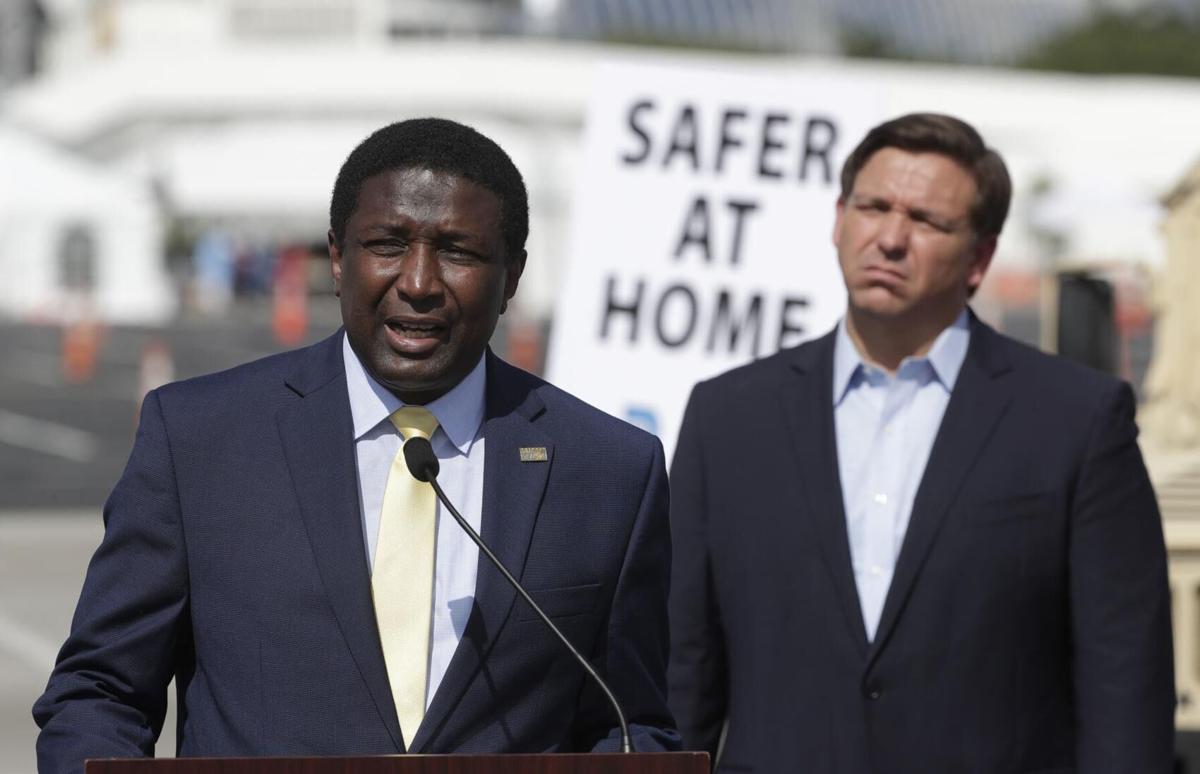 "Families, survivors of NAS Pensacola shooting sue Saudi Arabia over attack" via Annie Blanks of the Pensacola News Journal — An explosive 152-page complaint filed Monday in federal court in Pensacola brought on behalf of the 16 plaintiffs and their families outlines in chilling detail the events leading up to 2019 terrorist attack at Naval Air Station Pensacola as well as why attorneys feel the Saudi Arabian government owes the American victims and families money for their pain and suffering. The complaint — brought forth by a team of attorneys from all over the country, including Pensacola-based Levin Papantonio lawyer Christopher Paulos — alleges the Kingdom of Saudi Arabia had every reason to know that 2nd Lt. Mohammed Saeed Al-Shamrani harbored serious anti-American sentiments and terroristic tendencies long before he joined the Royal Saudi Air Force in 2015.
"FDOT email to Skanska during Hurricane Sally: Failure to move barges was 'unacceptable'" via Emma Kennedy of the Pensacola News Journal — New filings in the ongoing lawsuits against Skanska by local businesses impacted by the damaged Pensacola Bay Bridge show that the construction company failed to implement its own hurricane plan, prompting FDOT officials to call them out for "poor management decisions" just hours after the first barge hit the bridge. Skanska, the contractor tasked with constructing the $398.5 million Pensacola Bay Bridge, has not claimed responsibility for its barges breaking loose during Hurricane Sally in mid-September and striking both the new bridge and nearby properties. The company has claimed in court records that it could not have known the hurricane's impact would have caused that destruction.
"Gulf Power customers could foot $206-million bill for Hurricane Sally costs" via News Service of Florida — The Florida Public Service Commission next week could approve a proposal that would lead to Gulf Power Co. customers paying $206 million for costs related to Hurricane Sally. Commission staff members have recommended that the regulatory panel approve adding the storm-restoration costs to Gulf Power customers' bills starting in March. The commission will consider the issue on March 2. Hurricane Sally caused major damage in mid-September in Pensacola and other western areas of the Panhandle. Under the proposal, a residential customer who uses 1,000-kilowatt-hours of electricity a month would see a $3-a-month increase.
"Seminole plans to spend millions buying parcels, businesses to spiff up area near old Orlando jai alai fronton" via Martin E. Comas of The Orlando Sentinel — Seminole County plans to spend nearly $3.5 million to buy a dozen parcels, including a convenience store and a small shopping center, near Oxford Road as part of its long-sought efforts to transform the blighted area around the old Orlando jai alai fronton into a vibrant community of shops, offices and apartments. "That whole area has needed a face-lift for quite some time," Commissioner Amy Lockhart said. "And I think it's time that area is redeveloped."
"Filmmaker Harmony Korine makes South Florida his backdrop once again. This time on canvas" via Yadira Lopez of the Miami Herald — Most people know Korine as the filmmaker behind neon-tinged movies of troublemaking teens and beach bums traipsing through Florida. But Korine, who's lived in Miami for six years, has also been drawing and painting since he was a boy. A series of paintings completed in 2020 document suburban corners of Miami that Korine first captures on his cellphone while on long drives and walks throughout South Florida. The exhibition is now on view at a pop-up location for the Jeffrey Deitch gallery in the Design District through Feb. 28.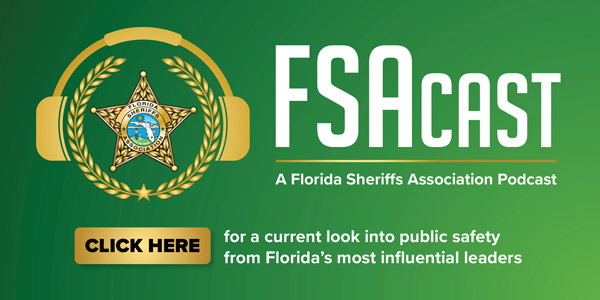 — TOP OPINION —
"That mail-in ballot for the Florida Governor's race next year? It might not be in the mail" via Frank Cerabino of The Palm Beach Post — This week, the Florida Senate's Committee on Ethics and Elections passed a bill along party lines that will retroactively cancel the delivery of mail-in ballots to voters who signed up to receive them through the 2022 general election. This new hurdle to democracy can't even be justified by fraud because the state's elections officials and Republican lawmakers themselves have been crowing about the integrity of Florida's November election, which saw 4.8 million ballots cast by mail. No, this would take some special bit of chicanery to argue for fixing something that isn't broken. They would have to say that something's not a problem, so we have to address it.
— OPINIONS —
"We've lost 500,000 Americans to COVID-19. We can prevent the loss of 500,000 more." via Eugene Robinson of The Washington Post — This is a moment of terrible tension. We are reaching an unspeakable milestone: the deaths of half a million Americans from COVID-19. At the same time, there is unambiguous good news in the fight against the virus. Finally, it is possible to imagine a day when this devastating pandemic is brought to an end. The progress we've made toward defeating COVID-19 should sharpen our grief, making it clear how many lives we might have saved had we been unified in our response. But even as we mourn, we cannot despair: There are people who will live if we keep up the hard, lonely work still before us.
"Tell the truth, Dennis Baxley. Your plan doesn't target voting mischief. Your plan targets Florida's Blacks" via Carl Hiaasen of the Miami Herald — Filed by Sen. Baxley of Ocala, the measure would restrict vote-by-mail applications to one election cycle, and specifically require everybody who received mail ballots last year to reapply in 2022. As state law now stands, voters requesting a mail-in ballot receive them for two cycles of general elections, which is sensible and convenient. Baxley claims revision is needed "to create less opportunities for mishap or mischief," though he was unable to cite a single instance of mail-vote fraud in the last election. Here's the best he could do: "It's not that big of a change. Some people are nervous about change. Why not try this? It may invigorate participation." Sure. The same way spike strips would invigorate the Daytona 500.
"Have politicians forgotten Florida Forever, the best land conservation program in America?" via Estus Whitfield for the Tampa Bay Times — It's true that low taxes and warm weather attract many new citizens to Florida. A closer look will show that underpinning the economics and comfort of living are the fundamentals of what makes Florida Florida — our water and land resources. They exist because the state has been successful in conserving its most important assets. Florida Forever and its predecessors have been acclaimed as the best land conservation programs in the United States. It's also true that Florida Forever has been woefully underfunded for more than a decade. The Florida Forever program received its allocated funding of $300 million, sometimes more, through 2008 and was then drastically reduced due to that year's economic downturn. It has languished since.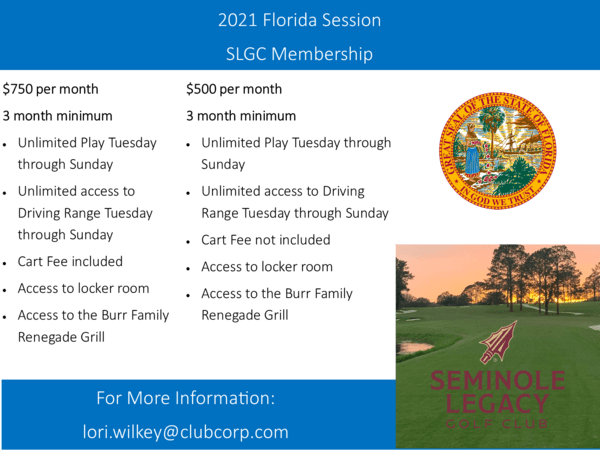 — ON TODAY'S SUNRISE —
Florida will be receiving a record amount of COVID-19 vaccine this week — more than 400,000 doses.
Also, on today's Sunrise:
— Remember when Gov. DeSantis opened a vaccination center in the whitest and wealthiest area of Manatee County at a development built by a donor? And when he responded to critics by saying, if you don't like it, we'll take it away? Congressman Charlie Crist is now asking the Justice Department to investigate what he calls the Governor's "blatantly political" vaccine distribution decisions.
— The number of new COVID-19 cases continues to decline in Florida, but the number of fatalities remains sky-high: including 161 reported Monday by the Department of Health.
— DeSantis says he'll order state flags at half-staff on the day Rush Limbaugh is buried. That's an honor usually reserved for heroes and longtime public servants. Agriculture Commissioner Fried says her agency will not lower its flags to honor hate speech, bigotry and division.
— Florida lends a hand in the blackout state. A 30-member Incident Management Team from the Forest Service is now running a supply center from an air base near San Antonio, shipping truckloads of food and water to dozens of hard-hit Texas counties.
— The 2021 Legislative Session starts next week, and House Speaker Chris Sprowls says one of the first things on the agenda is protecting businesses from lawsuits over COVID-19.
— While they rush to pass that bill for biz, Republican leaders have shown little interest in dealing with people issues like evictions, foreclosures and fixing the unemployment system. Sprowls says that doesn't mean they're putting business ahead of people struggling during the crisis.
— And finally, a Florida Woman sent to federal prison for a charity scam is appealing today. Former Congresswoman Corrie Brown claims she didn't get a fair trial because a juror said the Holy Spirit told him she was not guilty. The juror was removed from the jury.
To listen, click on the image below:
— ALOE —
"Barack Obama and Bruce Springsteen: The latest podcast duo" via Ben Sisario of The New York Times — On Monday, Spotify released the first two episodes of "Renegades: Born in the USA," featuring the 44th President and the singer of the anthemic hit name-checked in the show's title. In "Renegades," which will release six subsequent episodes weekly, Obama and Springsteen speak intimately and expansively on topics like race, fatherhood and the painful divisions that persist in American society. Drawn from a series of one-on-one conversations at Springsteen's home studio in New Jersey from July to December, the show is a searching, high-minded discussion of life in the United States from two masters of the form.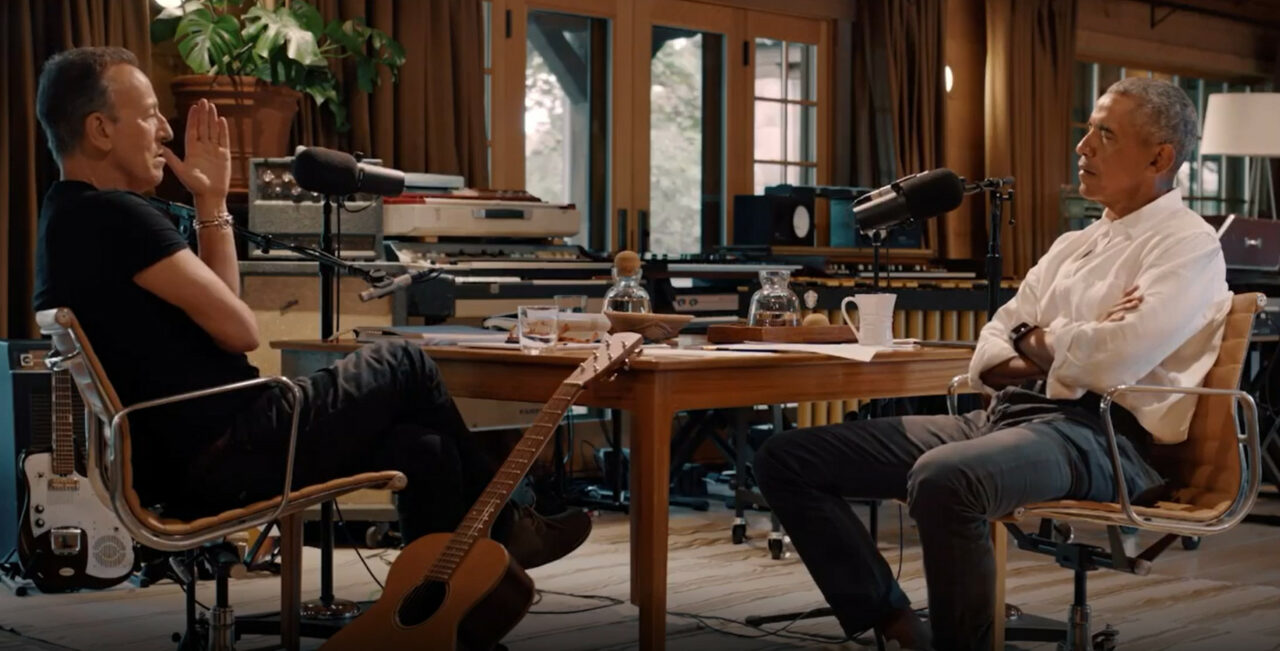 "Florida strawberries are in season, and new research may help you avoid the rotten feeling of mushy fruit" via Chris Perkins of the South Florida Sun-Sentinel — It's that time of year when fresh Florida strawberries are in season and plentiful on store shelves. But it's a rotten feeling to get them home, only to have them turn to mush in a day or two. Don't feel bad — it's probably not your fault. And new research shows you may be able to keep your strawberries plump for longer. The research done by two Florida scientists found that your berries were most likely predestined to go bad some time between when they were picked and arrived on your kitchen counter. That's a 7- to 10-day journey in which the strawberries may have gotten too warm.
"Monster Jam will start roaring again in Tampa Bay" via Veronica Brezina-Smith of Tampa Bay Business Journal — Engines will roar once again as Feld Entertainment plans to bring the popular Monster Jam event back to Tampa Bay. Feld Entertainment, the Palmetto-based producer of Disney on Ice and Monster Jam, announced the event will return to Raymond James Stadium on March 12. The return comes after the company laid off 1,464 employees when the coronavirus pandemic caused shows to be canceled. Monster Jam is scheduled to return to Jacksonville from March 6 to 7 at TIAA Bank Field. The stadium will be limited to 25% of stadium capacity, and spectators must wear masks.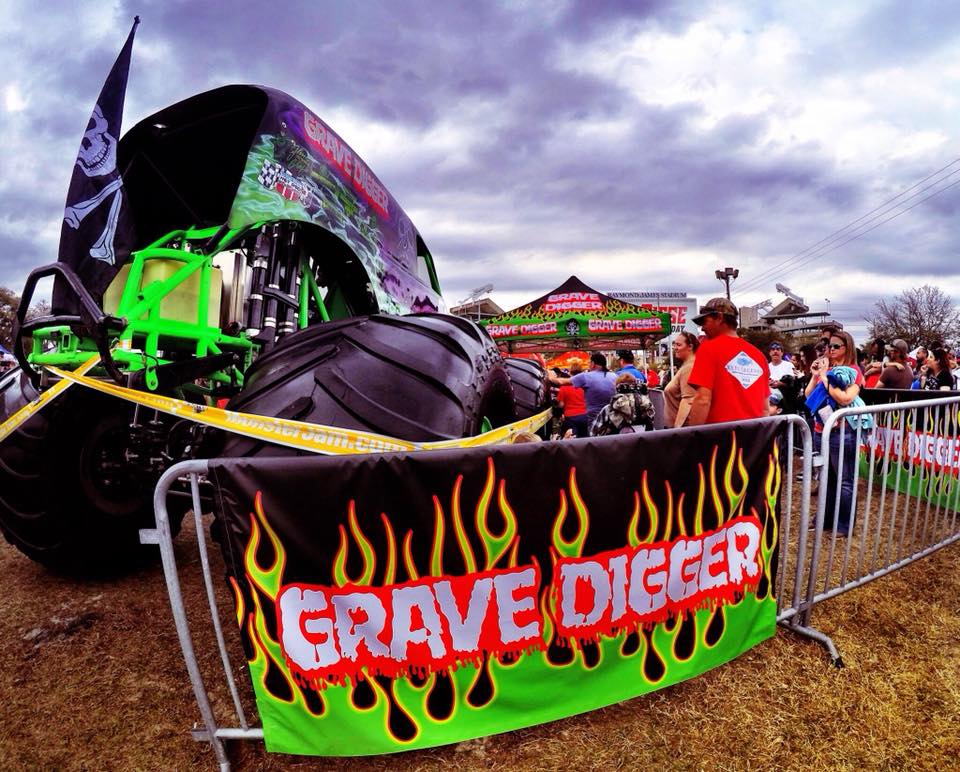 "MLB spring training still a hot ticket in Arizona" via David Brandt of The Associated Press — Even during a pandemic, the appetite to sit in the sun and watch Major League Baseball spring training appears robust. The Arizona Diamondbacks sold out their entire spring allotment of tickets in less than 24 hours after they went on sale to the public. Approximately 2,200 tickets were sold for all 14 of the team's home games, with fans spread throughout the park in pods of two, four or six seats, and masks are required except when eating or drinking. That's 20% of the stadium's normal 11,000-person capacity. "The fact that it sold out as fast as it did — that fires me up," Arizona manager Torey Lovullo said. "We've been looking forward to this day as much as them."
The only story that matters — "Taco Bell is debuting a chicken sandwich that looks a lot like a taco" via Emily Heil of The Washington Post — Taco Bell is set to debut a "sandwich taco" featuring the crispy chicken patties that have all but taken over the fast-food world. Taco Bell is known for its mashups that merge familiar formats and popular snacks (think Doritos tacos and nacho fries), so a chicken sandwich that eats like its namesake feels about right. The company describes it as marinated chicken coated in a tortilla-chip coating, served with chipotle sauce in a shell of "puffy bread" — it also comes in a spicier version with jalapeño slices. The sandwich-slash-taco (what, did "tacowich" not go over well with focus groups? And this from a company whose menu includes a "quesarito.") will be available March 11 in Nashville and Charlotte, and nationwide later this year.
— HAPPY BIRTHDAY —
Happiest of birthday wishes to one of our besties, Amanda Taylor Houston.
___
Sunburn is authored and assembled by Peter Schorsch, Phil Ammann, A.G. Gancarski, Renzo Downey and Drew Wilson.