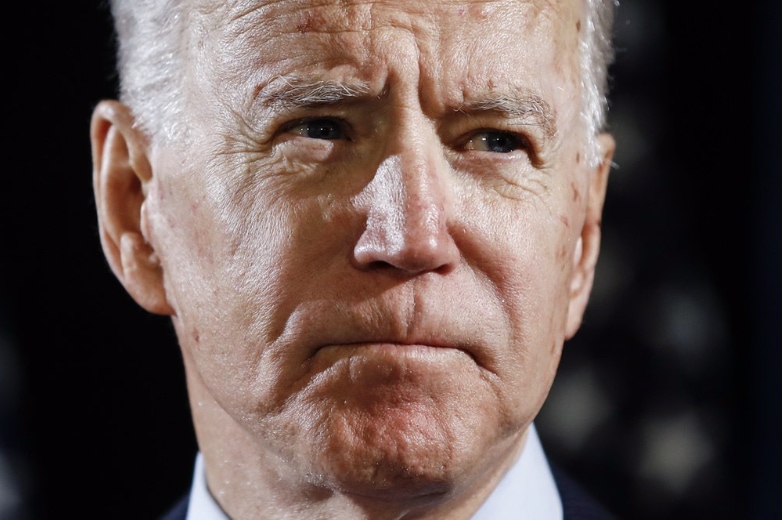 The President-elect needs a Democratic Senate. Can he deliver?
President-elect Joe Biden made an impassioned case for the election of two Democrats in Georgia's pivotal U.S. Senate runoff elections Tuesday.
Biden, addressing a socially distanced Atlanta crowd on the final day before the Tuesday election, yet again rallied against roadblocks that would be presented by Republicans Kelly Loeffler and David Perdue were they to prevail against Democratic challengers Rev. Raphael Warnock and Jon Ossoff.
Saying Tuesday could be a "new day" for Georgia and America, Biden mixed appeals to Georgia's unique position in the political world with pocketbook issues.
"Georgia, the whole nation is looking to you," Biden said. "You cannot turn on any national television show without hearing what's going on here."
"One state can chart the course not just for the next four years, but for a generation," Biden added.
"There's no one in America with the power to make that happen more than you," the President-elect added.
Biden contended that electing the Democrats would "end the block in Washington on the $2,000 stimulus check."
"Think of what it will mean for your lives," Biden said.
"If you send [Senators] Perdue and Loeffler back to Washington," Biden added, "those checks will never get there."
Biden also had some zingers for the President, alluding to his continued election challenges, which will be finally resolved once and for all Wednesday in Congress.
"I don't know why he still wants the job. He doesn't want to do the work," Biden said.
Perdue and Loeffler "work for Trump," Biden said.
"They think they swore an oath to Donald Trump, not the Constitution," Biden said, adding that he had no expectation that Ossoff and Warnock would "put a President or party first."
The stakes are high and well-known at this point. If Democrats can flip both GOP holds, the Republicans lose control of the chamber as Vice President Elect Kamala Harris would hold the tiebreaker.
Harris was in Georgia Sunday, and she slammed President Trump's "abuse of power" in calling Georgia state officials and urging them to find votes to erode the winning Biden margin.
The President-elect avoided addressing that call directly, focusing instead on the electoral stakes to be resolved this week.
Biden, the first Democrat to win the state since homegrown product Jimmy Carter in 1976, will not have the final word.
That will go to President Donald Trump, slated to address a rally in Dalton at 9 p.m.