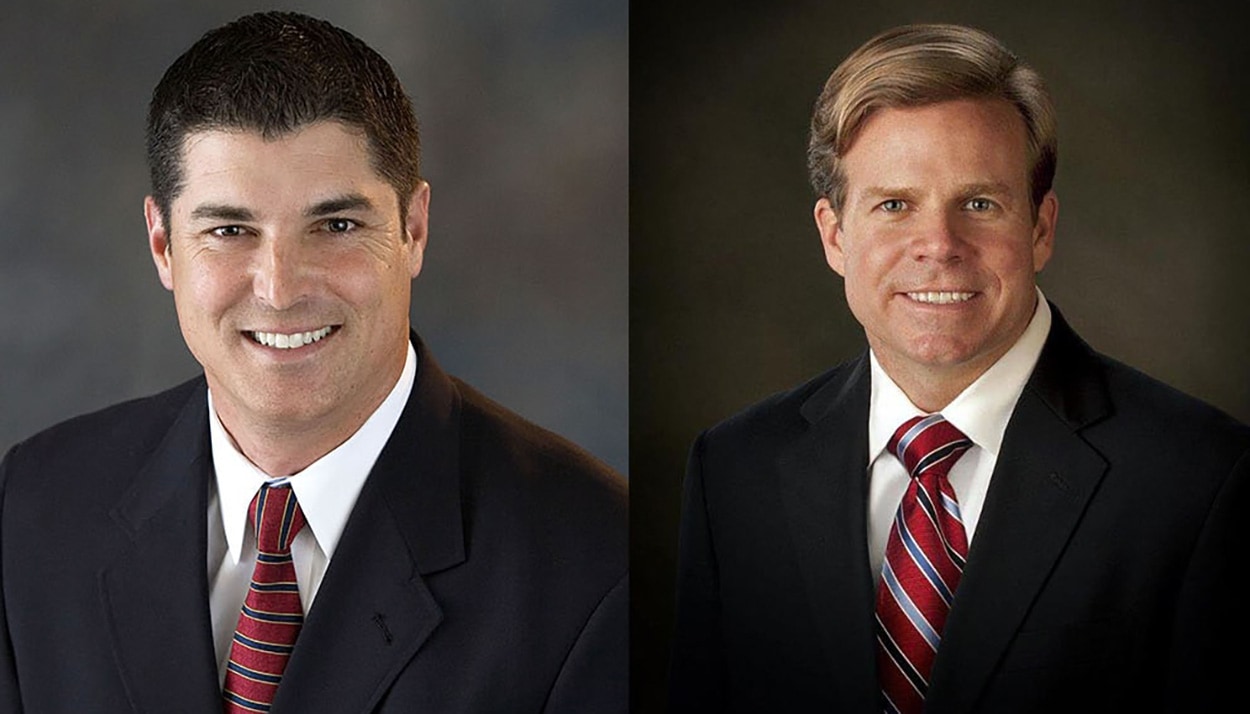 Crisafulli and Haridopolos posted consistent reports throughout 2020.
Former House Speaker Steve Crisafulli and former Senate President Mike Haridopolos enjoyed another six-figure quarter to cap off 2020, new compensation reports show.
Lobbyists report their pay from each client in ranges covering $10,000 increments. Florida Politics uses the middle number in each range to estimate total revenue for the quarter. The annual earnings estimate is the sum of the firm's four quarterly reports.
Florida lobbyists and lobbying firms faced a Feb. 14 deadline to file compensation reports for the period covering Oct. 1 through Dec. 30. Compensation reports for the first quarter of 2021 are due to the state in mid-May.
Steve Crisafulli
Crisafulli, who served as House Speaker for 2015 and 2016 Legislative Sessions, launched a solo consulting company in 2019, shortly after the clock ran out on the two-year lobbying ban on former lawmakers and statewide elected officers.
In what was his first full year in the business, the Merritt Island Republican earned an estimated $630,000 in pay — putting him in the same league as some of the more established solo practitioners roaming the Capitol complex.
Most of his earnings came from the health care sector, with Health First Health Plans and Health First accounting for more than a third of his 2020 haul. Each paid Crisafulli a combined $120,000 for legislative and executive lobbying.
BRIDG was his No. 3 client, coming in at the $70,000 level. Eight other clients showed up on his reports, including the Beer Industry of Florida, Comcast, FCCI Insurance Group, the Florida Institute of Technology and the University of Central Florida Foundation. All paid $20,000 for Crisafulli's services in the Legislature and the same amount before the Governor and Cabinet.
Crisafulli's earnings were consistent throughout the year, with each quarter netting him between $100,000 and $200,000. If all of his clients paid top dollar, he could have earned as much as $800,000 last year.
Mike Haridopolos
Haridopolos served his term as Senate President during the 2011 and 2012 Legislative Sessions and has been working as a lobbyist since shortly after his officeholder ban expired.
Like Crisafulli, the Indialantic Republican reported steady earnings quarter after quarter. His disclosures showed receipts of at least $200,000 and a top end of $400,000 a quarter, though contract averages point to the lower end of the range.
Larkin Health Systems was the cornerstone client in his $800,000 year. The contract netted him an estimated $200,000 in 2020 — $100,000 in the Legislature and $100,000 in the executive.
Two other clients hit the six-figure mark: South Central Florida Express and Armor Correctional Health Services.
The former paid $120,000 in retainers and the latter paid $100,000. Both split their pay 50-50 between legislative and executive lobbying.
Haridopolos represented 22 clients overall, including several Space Coast-based companies. Those included Astronauts Memorial Foundation, Brevard Family Partnership, the City of Melbourne and Melbourne Tillman Water Control.