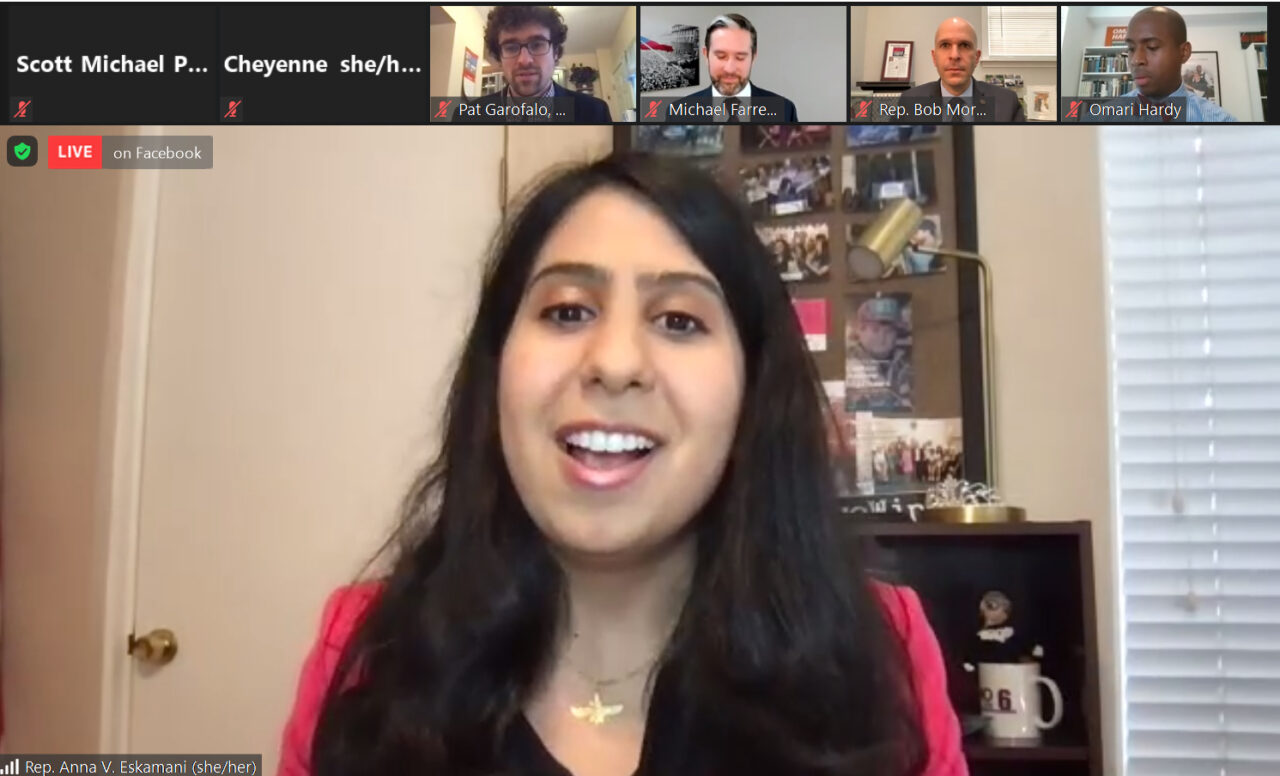 The lawmakers want states to stop offering corporate incentives for business relocation.
Even if Florida wins more corporate relocations than it loses, tax break and subsidy bidding wars are not worth the often questionable jobs and economic benefits, Reps. Anna V. Eskamani and Omari Hardy said Monday.
The two Democrats, Eskamani from Orlando and Hardy from West Palm Beach, joined economists and lawmakers from other states Monday to promote her House Bill 983. It would call for Florida to sign intestate compacts with other states pledging not to use tax incentives to try to poach companies from member states.
Even if a company moves its headquarters or factory or distribution center from one state to another, it is unlikely the economic benefits will outweigh the subsidies and tax deferments the recipient state gave up in the deal, the pair argues. And chances are, the tax incentives probably weren't the deciding factor for the corporation anyway, so they were essentially wasted.
They argued that tax incentives given to businesses as tax credits, exemptions, property tax abatements, land grants, low-interest loans, cash giveaways and free services offered to specific companies in bidding wars creates a race to the bottom that hurts all states involved. Even if a state lures or keeps a company, in the short run the state gives up those specific taxes or assets. And in the long run it tells all other companies they could do better by provoking similar bidding contests.
"I have a serious concern about the money we spend every single year in our state, whether it is through direct tax distribution or what is called 'silent spending,'" Eskamani said.
"It's utterly indefensible during the COVID-19 pandemic, when working Floridians as well as small businesses are already in desperate need for help, for our state government, facing multi-billion budget shortfalls and demands for social services, to give in to this broken system," she added. "We call this the 'prisoner's dilemma,' which basically means many states and local governments feel compelled to participate because everyone else is doing it."
HB 983 is one of 11 similar bills filed across the nation this year seeking to set up these anti-poaching pledge agreements, and Florida is one of 16 states with such filed in the past three years. The call Monday was focused on the message that states that are "tired of being played" could join together to put an end to the game.
Hardy argued that states like Florida need to compete based on the factors that really matter to corporations, and to communities' long term economic growth, such as schools, cost of living, quality of life, transportation, access to affordable housing, and availability of workforce. And those services, he argued, suffer when tax money that could be supporting them is given away.
"You can't just look at what you're getting in the way of additional business activity," Hardy said. "You have to look at what you're giving up to get that business activity in your state. It's not just the money that you spend … but it's all the other things that you could have done with that money."
She and Hardy were joined on a national press call Monday by Illinois state Rep. Bob Morgan, and by Michael Farren of the Libertarian-oriented Mercatus Center at George Mason University and Pat Garofalo of the liberal-leaning American Economic Liberties Project. New York State Rep. Ron Kim was scheduled to participate, but could not make the call.
Morgan said Florida is joining a national movement in introducing the legislation and he expects states will soon be approving the bills and forming the compacts.
He, Eskamani, Garofalo, and Farren contended that conservatives oppose the tax giveaway competitions as well. They said the compacts should have bipartisan appeal.
Garofalo argued the bidding wars put small businesses at a disadvantage because the offers go to big corporations.
Farren insisted they don't work, anyway. "The research consistently finds … the governments and the municipalities that offer subsidies don't show a measurable increase in the economic indicators" and that only one out of eight cases show the subsidies were the deciding factor in the relocation.