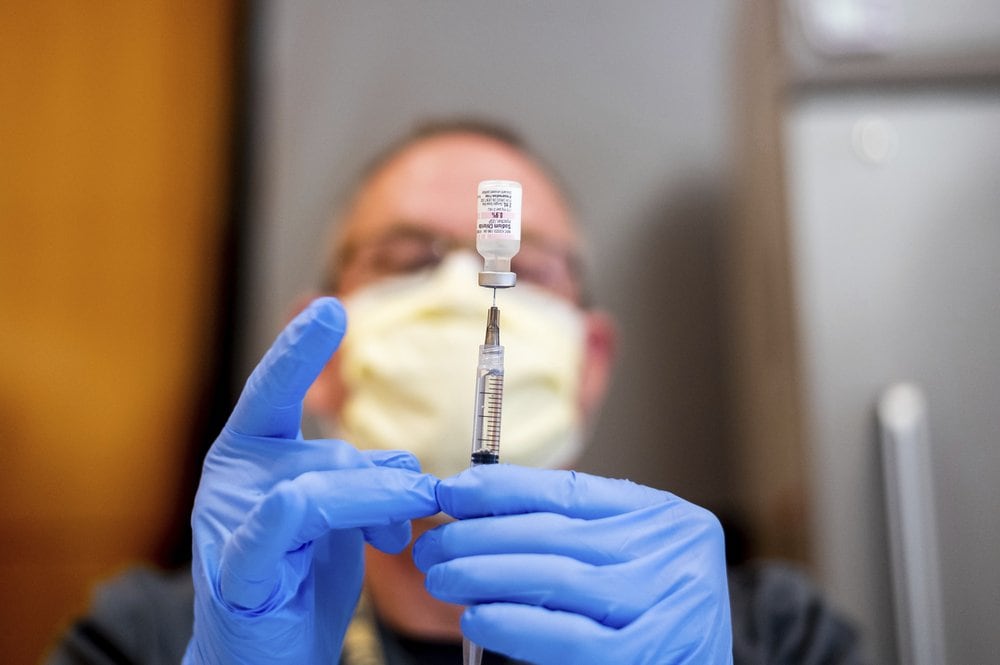 The COVID-19 death toll fell to 29 Tuesday after hitting 51 in Monday's report.
South Florida's tri-county area is approaching 1.2 million COVID-19 vaccine shots administered, according to the latest numbers from the Department of Health.
The report shows Miami-Dade County nearing 439,000 shots. Palm Beach County has issued more than 389,000, while Broward just surpassed 370,000.
Miami-Dade County is also leading the region in completed vaccinations, with just over 161,000. Both Broward and Palm Beach counties are neck-and-neck, nearing 137,000 completed vaccinations.
The news comes as Gov. Ron DeSantis announced Tuesday morning that 67 new pharmacy locations throughout Miami-Dade County would begin to offer the vaccine. The state is sending vaccines to 35 CVS y más stores and 31 Navarro locations inside the county, plus a traditional CVS location in an underserved area in the county.
Another two traditional CVS sites in Broward County and one CVS site in Palm Beach are also set to open soon. While those are targeting underserved populations, the state has not yet laid out precisely where those sites will be.
The COVID-19 death toll fell to 29 Tuesday after hitting 51 in Monday's report. That's the third day out of the past four the region has seen fewer than 30 newly-reported deaths. In the four weeks prior to that, the region saw more than 30 deaths nearly every day.
South Florida has now seen 10,104 COVID-19 deaths since the pandemic began.
The tri-county area recorded 2,250 new COVID-19 cases Tuesday. That puts the region near 714,000 cases total. However, case counts and case positivity rates are still dropping week-to-week in all three counties. Nearly two months into the post-holiday surge, it appears deaths could soon follow a similar trend, though more data will be needed to know that for sure.
Hospitalizations are up week-to-week in both Miami-Dade and Broward counties. That could cause concern among officials hoping to finally gain permanent control of the virus as vaccines continue to be administered.
Here are some of the weekly numbers for the previous three weeks throughout the South Florida tri-county area:
Miami-Dade
— Feb. 2-8: 30 newly-reported hospitalizations per day, 22 newly-reported deaths per day, 1,530 new confirmed cases per day, 7.2% positivity rate, 10,337 vaccine doses administered per day, 6,299 vaccines completed per day
— Feb. 9-15: 30 newly-reported hospitalizations per day, 21 newly-reported deaths per day, 1,365 new confirmed cases per day, 6.5% positivity rate, 10,274 vaccine doses administered per day, 4,779 vaccines completed per day
— Feb. 16-22: 43 newly-reported hospitalizations per day, 19 newly-reported deaths per day, 1,240 new confirmed cases per day, 6.2% positivity rate, 5,875 vaccine doses administered per day, 2,938 vaccines completed per day
Broward
— Feb. 2-8: 27 newly-reported hospitalizations per day, 10 newly-reported deaths per day, 818 new confirmed cases per day, 7.2% positivity rate, 8,604 vaccine doses administered per day, 4,967 vaccines completed per day
— Feb. 9-15: 22 newly-reported hospitalizations per day, 12 newly-reported deaths per day, 787 new confirmed cases per day, 6.8% positivity rate, 8,109 vaccine doses administered per day, 4,687 vaccines completed per day
— Feb. 16-22: 27 newly-reported hospitalizations per day, 11 newly-reported deaths per day, 709 new confirmed cases per day, 6.7% positivity rate, 5,498 vaccine doses administered per day, 2,523 vaccines completed per day
Palm Beach
— Feb. 2-8: 21 newly-reported hospitalizations per day, 11 newly-reported deaths per day, 503 new confirmed cases per day, 7% positivity rate, 11,440 vaccine doses administered per day, 6,698 vaccines completed per day
— Feb. 9-15: 21 newly-reported hospitalizations per day, 11 newly-reported deaths per day, 471 new confirmed cases per day, 6.8% positivity rate, 6,847 vaccine doses administered per day, 3,462 vaccines completed per day
— Feb. 16-22: 14 newly-reported hospitalizations per day, 8 newly-reported deaths per day, 422 new confirmed cases per day, 6.4% positivity rate, 5,968 vaccine doses administered per day, 4,164 vaccines completed per day