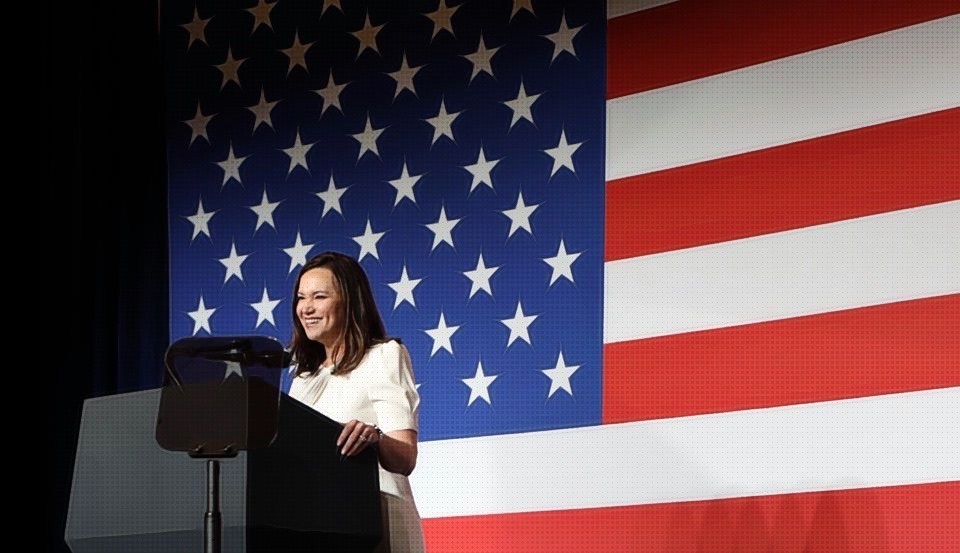 The FOX News appearance is Moody's latest jab against the Biden administration.
Attorney General Ashley Moody criticized President Joe Biden on Thursday, citing the new President's latest moves to undo two of former-President Donald Trump's immigration policy initiatives. 
Speaking on Fox Business, Moody noted Biden's recent decision to undo a Trump-era freeze on green cards. The freeze, issued last year, suspended entry into the United States amid the COVID-19 pandemic, arguing that immigrants present "a risk to the United States labor market during the economic recovery."
While the Biden administration argued the policy "does not advance the interests of the United States" in its Wednesday reversal, Moody suggested the decision will leave Americans at risk. 
"They've abandoned all safety concerns when it comes to immigration," Moody said.
Moody also criticized the Biden administration for allegedly ending Immigration and Customs Enforcement's Operation Talon.
The operation, created in the final weeks of Donald Trump's presidency, targeted convicted sex offenders who reside within the country illegally.
Notably, FOX News previously reported that the Biden administration had no hand in the program's cancellation. But Moody persisted.
"Biden and his administration are giving the stiff arm to law enforcement all across the nation who are working diligently to try and protect their communities," Moody said.
The FOX News appearance is Moody's latest jab against the Biden administration.
Last week, she urged Biden to reconsider the operation's cancellation in a letter signed by 17 state attorneys general.

Moody and colleagues argued that human trafficking and sexual assault are "endemic issues" within migrant communities and at the border.
Speaking on FOX, she vowed to push back against decisions that threaten safety in America.
"Make no mistake, while we're sleeping and hoping that our law enforcement officers can protect us, the federal government is canceling detainers on those present in the U.S. illegally that have committed all kinds of offenses here in Florida," Moody said. "To think that this administration is in any way making us safer, that's a fallacy."