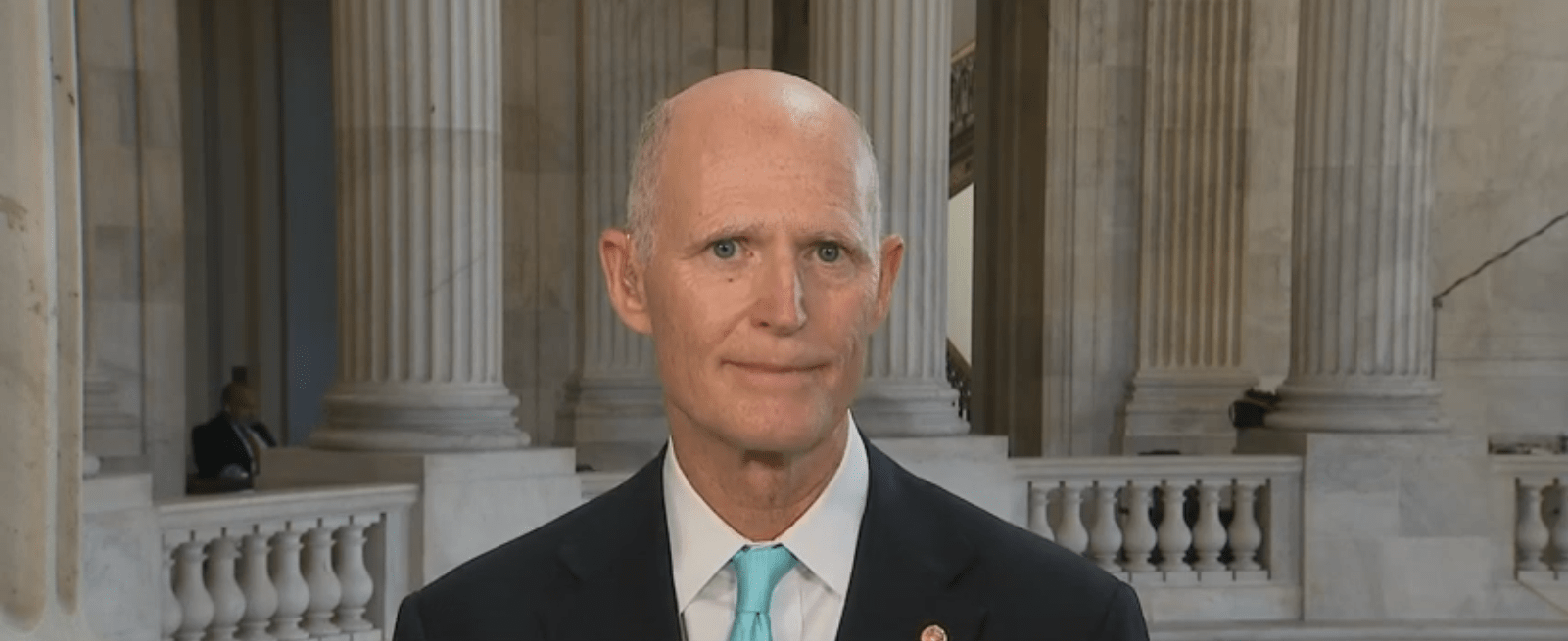 Scott voted against the certification of Pennsylvania's electors.
Sen. Rick Scott and other Republicans who voted against the certification of various states' electors in the 2020 presidential election teamed up on a new bill that purportedly will "save democracy" from "confusion and chaos" that he claimed was seen in the 2020 vote.
According to a news release from Scott's office, the Save Democracy Act would "improve our election system and restore confidence in our nation's democracy" with national standards and guidelines to "safeguard the accuracy and integrity of our election system and prevent fraud."
Two of the bill's co-sponsors, Sens. Cindy Hyde-Smith and Cynthia Lummis, objected along with Scott to the certification of Pennsylvania's slate of electors on Jan. 6, even after the Capitol riots perpetrated by people trying to stop that process. Hyde-Smith also objected to Arizona's slate.
Scott says that if people don't have "confidence in their elections," then they "don't have a true democracy."
"What we saw this past election was confusion and chaos caused by inconsistent standards and last-minute changes to established election laws by state officials and activist judges. It's now more clear than ever that there is a serious need for major reforms to our election systems," Scott said.
The bill would make several changes, including blocking automatic voter registration for federal elections, eliminating drop boxes for ballots, restricting vote-by-mail ballots to specific voter requests only, and ending the collection of mail ballots by Election Night.
Scott, the new chairman of the National Republican Senatorial Committee, has gone on record saying he was "comfortable" with his vote against Pennsylvania's electors.
"What's important to me is election integrity," Scott said in a radio interview in January. "They didn't follow their own laws, and I'm fed up with that."
Scott has also said that his vote against the Keystone State slate didn't matter, as President Joe Biden would have won even if those electors were tossed.
"My vote objecting to Pennsylvania's process wasn't about the 2020 election. It would not have changed the outcome," Scott wrote on Jan. 20. "My vote was about elections to come, in 2022, 2024 and beyond, and seeing that they are conducted fairly."