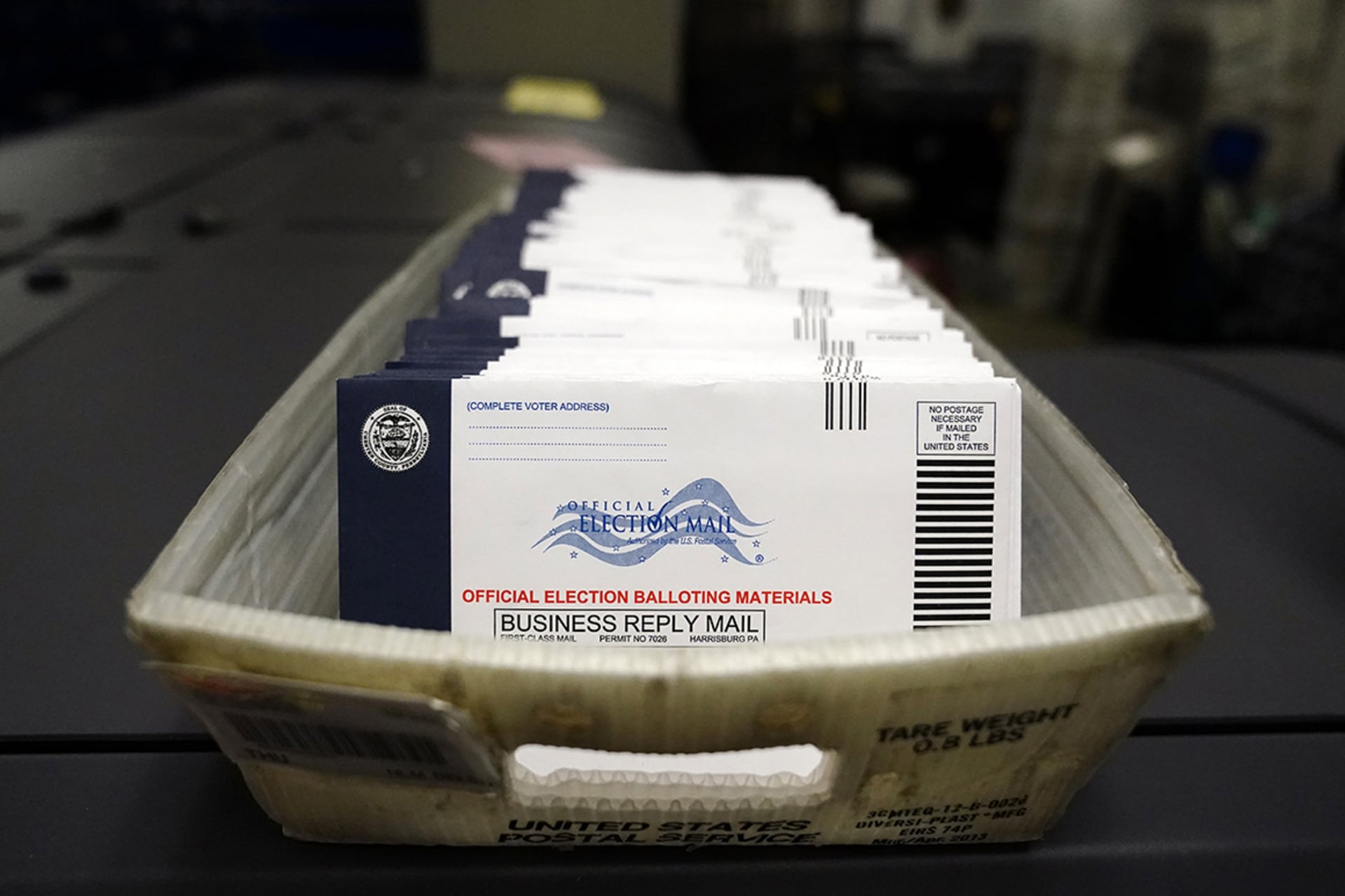 Supervisor Christina White says the changes will hurt voter access and be costly for local governments.
Miami-Dade County Supervisor of Elections Christina White is arguing a plan to change the state's vote-by-mail application system should be scrapped.
The proposed measure would require voters seeking a vote-by-mail (VBM) ballot to request them every two-year election cycle. Currently, those who request VBM ballots will receive them for two even-year election cycles.
Republicans say the bill is an effort to make the vote more secure. Requiring more frequent VBM requests assures those requests are more likely valid, the bill's supporters say.
But in a letter to Miami-Dade County Mayor Daniella Levine Cava explaining the bill's impact, White argues those changes will limit access to voters and cause undue burden to local elections departments.
"We should be making it easier, not more difficult, for voters to vote from the safety of their homes, particularly during the COVID pandemic." White said.
A particular issue is the bill's July 1, 2021 effective date. Individuals who first requested VBM ballots in 2020 would expect to receive them in 2022 as well, under current law.
But the proposal from Republican Sen. Dennis Baxley (SB 90) changes that. Those who applied for mail-in ballots in 2020 would have to reapply to receive a ballot in 2022. That's despite the fact that their request was good for two cycles at the time they applied.
"In Miami-Dade County alone, this amounts to more than 404,000 voters who would be wiped from the list and therefore not able to receive a VBM for the 2022 Primary and General Election cycle, even though these voters have already requested and are expecting to receive ballots for these elections," White explained.
Those voters could receive VBM ballots if they reapply. But White points to 107,000 voters in Miami-Dade County with municipal elections in the fall of 2021 who may run out of time to apply.
"This is a great disservice to voters and places an unnecessary burden on them to request a new VBM," White said. "Voters who do not re-enroll may lose their opportunity to vote. The elderly, voters with disabilities, and our overseas military would be most affected, with potential limited access to re-enroll.
More than 46,000 of those 107,000 Miami-Dade voters with fall 2021 elections are 60 years of age or older.
White also says the bill would balloon costs for the county. Her office sends out VBM renewal notices to voters whose requests have expired. Those notices would need to go out more often.
"This bill does not have appropriations assigned to it and will be borne by Miami-Dade County as a recurring cost," White explained. "This law does not benefit the voters whose access is being limited, the taxpayers who must pay for the outreach that will be required, nor elections administrators."
Rep. Blaise Ingoglia, a Spring Hill Republican, is backing the House version. Republican Gov. Ron DeSantis is supporting the proposed changes.
Despite little proof of any widespread election fraud in the state last cycle, Republicans instead seem to be responding to false claims pushed by former President Donald Trump that voter fraud cost him the 2020 presidential election. Democrats have largely opposed the proposed legislation.