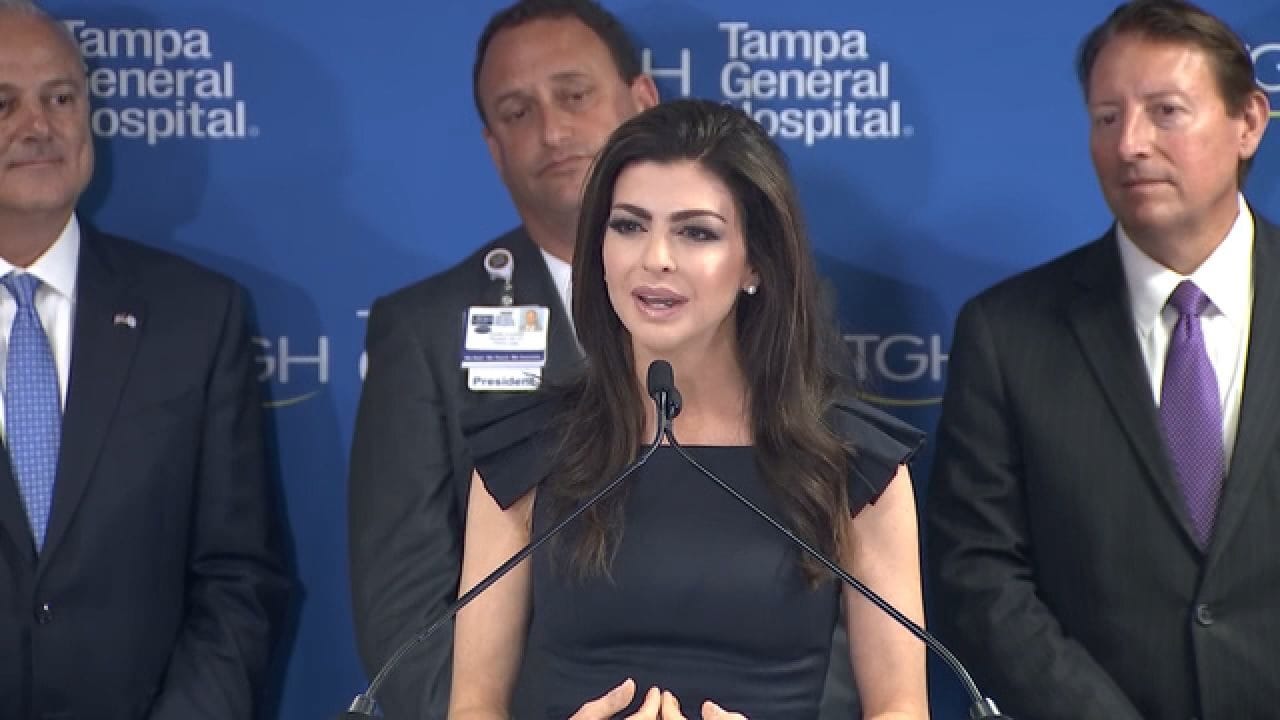 Florida has 580,000 people battling Alzheimer's disease.
Expect Florida's Historical Capitol building to be lit in purple lights next week as the Alzheimer's Association kicks off its annual state advocacy days, called "Rally in Tally."
Speakers for this year's event include First Lady Casey DeSantis, Florida Department of Elder Affairs Secretary Richard Prudom, and Alzheimer's Association Florida Region Vice President of Public Policy Michelle Branham, among others.
DeSantis has previously focused on mental health issues for seniors, including working with the Department of Elder Affairs to distribute 4,500 robotic pets to seniors and adults living with Alzheimer's disease and related dementia, in order to increase engagement and deter from stress caused by the pandemic.
Speeches for Tuesday's event are expected to include the official announcement of the Association's 2021 legislative priorities for the state of Florida, which include educating seniors about early detection of the disease, increasing the number of caretakers for those suffering and maintaining funding for research and services.
The group has been successful with legislative priorities in the past.
Last Session, the Alzheimer's Association proposed legislation (HB 835), which ultimately passed, to add a dementia director position to work with the state's Alzheimer's Disease Advisory Committee. The dementia director works on the development of the Alzheimer's disease state plan, supports the state's memory disorder clinics, facilitates public education on Alzheimer's disease, coordinates dementia research programs, and collects data on the impact of Alzheimer's disease on the state.
On March 10 and 11, advocates from across the state will meet virtually with their legislators to share their Alzheimer's experiences and perspectives on Florida's approach to dementia education, support services, research and funding.
The lighting ceremony kicks off at 6:15 p.m. Tuesday. The event will be live-streamed on the Alzheimer's Association's Florida social media pages.
Florida has the second-highest prevalence of Alzheimer's disease in the United States, with an estimated 580,000 Floridians currently battling the disease.
More than 6 million Americans are living with Alzheimer's disease.
Alzheimer's is the sixth-leading cause of death in the nation.
In 2021, Alzheimer's and other dementias will cost the nation an estimated $355 billion.
The Alzheimer's Association aims to end Alzheimer's and all other dementia by accelerating global research, driving risk reduction and early detection, and maximizing quality care and support.