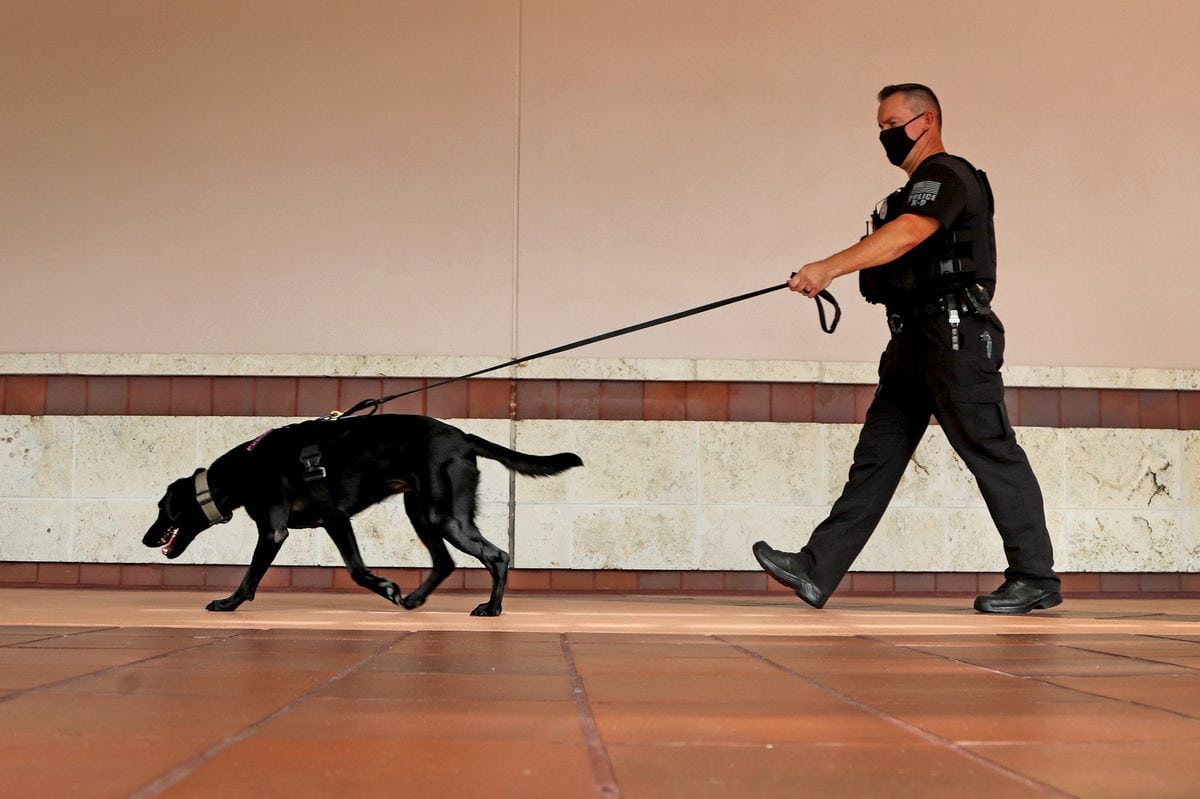 Human life would be prioritized in the bill, however.
A Senate bill regarding injured police K-9s made its last stop in the Senate Rules Committee Thursday. The bill was received favorably by all senators in attendance.
If passed, the legislation (SB 388) would allow EMS vehicles to transport police K-9s injured in the line of duty to a veterinary clinic or emergency room as long as no person requires medical attention or transport when the K-9 needs it.
The bill also allows paramedics to provide medical care to an injured police K-9 at the scene of an emergency or while the K-9 is being transported.
Bill sponsor Sen. Tom Wright is a former volunteer police K-9 officer. Wright said people have targeted K-9s.
"In recent years we have had multiple K-9s assassinated in our state just because they were wearing a badge," Wright said. "This bill is intended to take a proactive approach to save the lives of these officers."
The bill highlights the love affair law enforcement has with its furry officers.
The bill had support from the Florida Fire Chiefs Association, Florida Police Chiefs Association, Florida Smart Justice Alliance, K-9s United and the Director of Governmental Affairs in the Office of the Attorney General.
The idea behind the proposed legislation is not new. Last year a similar bill (SB 842) to allow injured K-9 transport and medical care died in the very same committee it passed Thursday.
Other legislation to protect police K-9s has passed in previous sessions. In 2019, legislation (SB 96) made targeting or killing a K-9 used for public safety a second-degree felony. That legislation stemmed from the death of Jacksonville Sheriff's Office K-9 Fang, who was shot and killed while attempting to apprehend an armed car-jacking suspect.
"In these horrific instances we should attempt to do all we can to save the lives of our four-legged officers," Wright said.