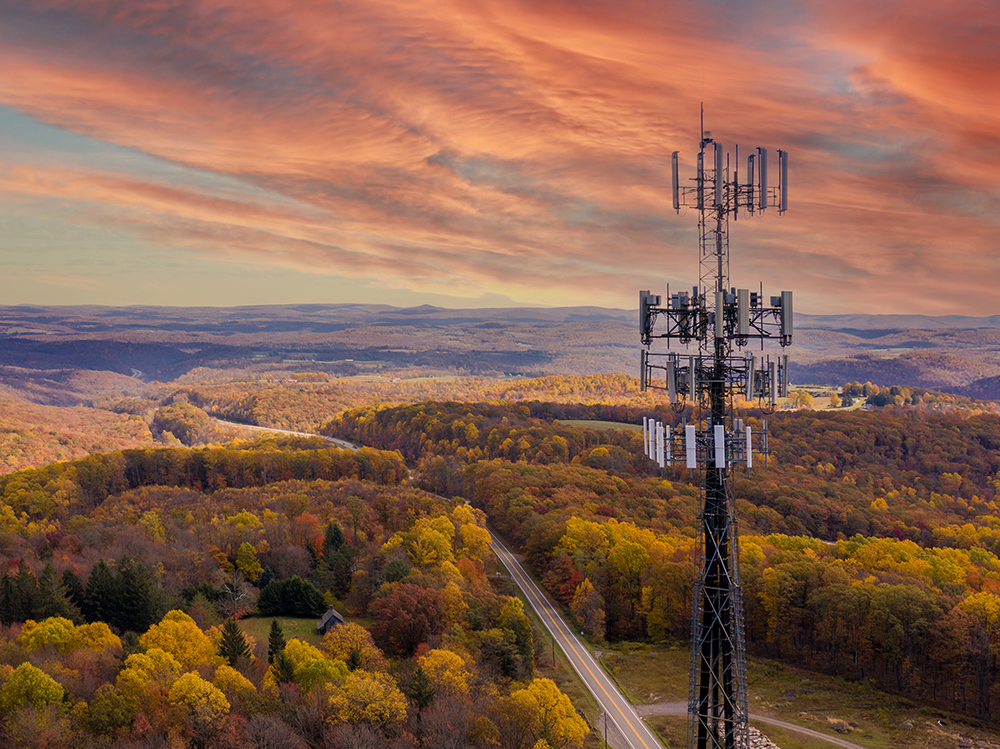 A grant program would target under-served and unserved areas.
Two senators are spearheading an effort to ensure Florida's rural areas are not left behind as society's crucial functions like education, employment and health care move increasingly online.
Legislation from Sens. Loranne Ausley and Danny Burgess seeks to improve Florida's broadband infrastructure by building on federal initiatives.
"There's a significant amount of attention and resources coming down from Washington. And this bill is an attempt to pull all of those pieces together and to make sure that we in Florida are in the best position to take advantage of the federal resources that we know are coming," Ausley said.
Both bills (SB 1590, SB 2004) were reported favorably in the Senate Commerce and Tourism Committee meeting Monday.
The bills are part of a slew of broadband access measures offered up this Session, which so far seem easy to pass on both sides of the aisle — even if funding sources are still being hammered out.
The two bills work in tandem with a broadband access initiative passed in the Legislature last Session, which created the Florida Office of Broadband (FOB), housed within the Department of Economic Opportunity.
The latest broadband access bills would update the structure and function of the FOB by aligning its goals and duties with that of federal broadband access programs and create more specific requirements for the FOB's strategic plan, including short- and long-term goals, and direction to identify federal funds to support FOB's initiatives.
Ausley's bill also would create a Broadband Deployment Task Force, which would support and provide recommendations to FOB, and the bill directs FOB to undertake a mapping program to identify Florida's geographic gaps in broadband internet access.
Both bills focus on rural, unserved or underserved areas.
A bill analysis cites a Congressional Research Service report on broadband access, which said communities with poor broadband access can have difficulty attracting new capital investment.
The effect trickles down to children, with data showing low-income families disproportionately lack access to broadband, which can put students at-risk of falling behind in school — a disparity magnified during the pandemic.
Part of the funding for Ausley's bill taps into Department of Transportation monies by taking advantage of a Florida statute that allows $5 million from the Multi-use Corridors of Regional Economic Significance (M-CORES), a toll program, to be used for the development of broadband infrastructure near a multi-use corridor.
But an amendment added in Monday's meeting ended up sidestepping any further funding from M-CORES.
The crux of the amendment adds a grant program to the initiative, an idea Ausley borrowed from House companion legislation (HB 753), sponsored by Rep. Chuck Clemons. But the two legislators differ on funding for the grant program. In Ausley's bill, funding would be subject to appropriations, whereas funding in Clemon's House bill comes from reallocating 50% of revenue currently allotted to M-CORES.
"This is a very complicated issue. There are a lot of people, a lot of stakeholders, but I think we're coming together," Ausley said.
Ausley's bill moves next to its second of three committee stops. Next up is the Appropriations Subcommittee on Transportation, Tourism and Economic Development.
Clemon's companion bill has passed two of three committees. Its next stop is the House Commerce Committee.
Another House companion bill (HB 1339) has been referred to three committees.
Burgess' bill also added an amendment during Monday's committee meeting to provide $1.4 million for a broadband feasibility study. Burgess said the funding was consistent with Gov. Ron DeSantis' and the Department of Economic Opportunity's budget requests. The amendment passed along with the rest of the bill.
Burgess' bill moves to its second of three committee stops. Next up is the Community Affairs Committee.