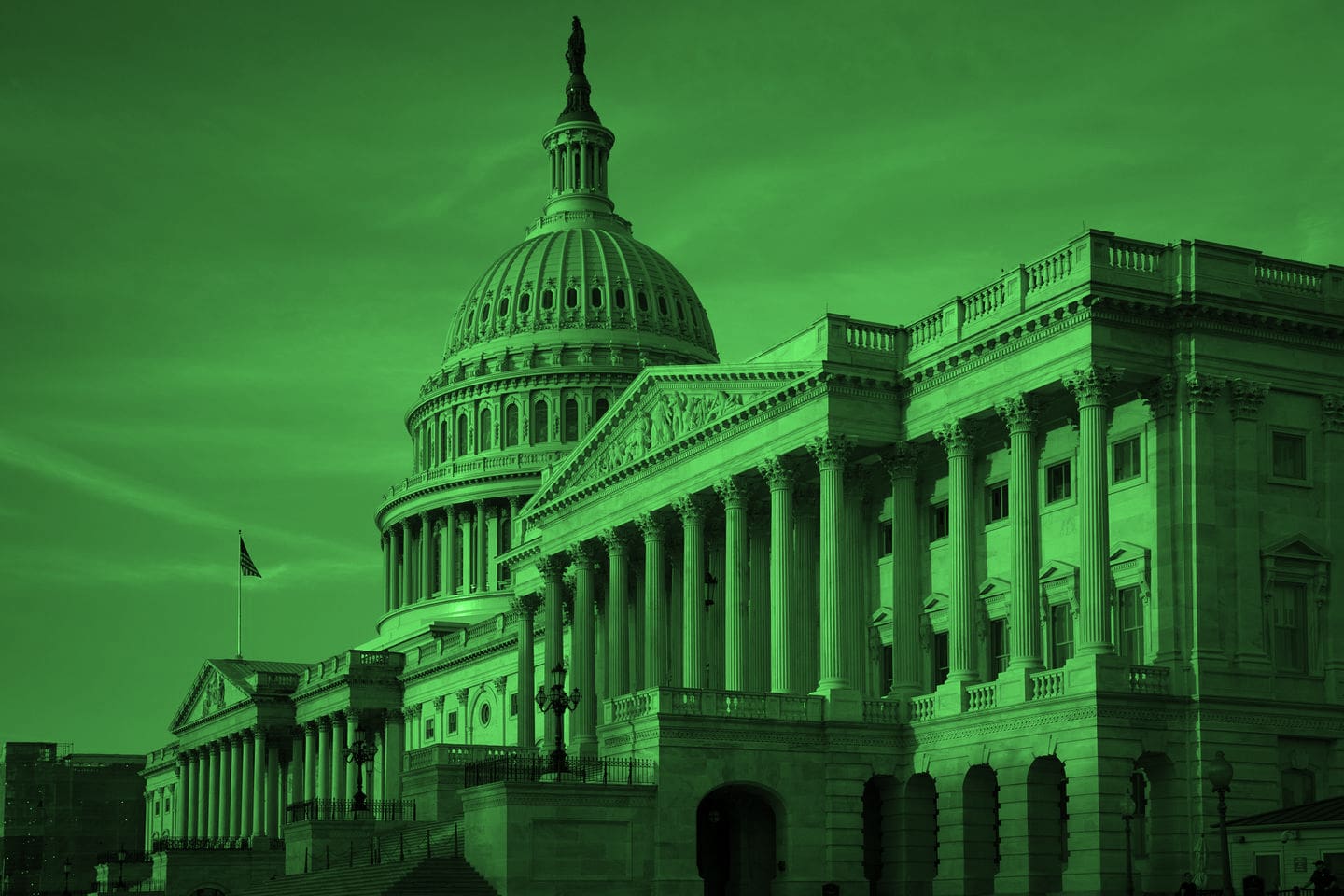 Some of Florida's delegation members have the juice in Congress.
Effective in Washington?
There are making headlines, and then there's getting things done. 
New rankings by the University of Virginia and Vanderbilt University's Center for Effective Lawmaking finished its annual rankings on the most effective members of Congress. For the just-concluded 116th Congress, the Center found Marco Rubio to be the most effective Republican in the Senate and the second most effective Senator behind Michigan Democrat Gary Peters.
Florida's senior Senator got a boost last year for his role as chair of the Senate Committee on Small Business and Entrepreneurship in creating the massive Paycheck Protection Program. But he also won points for his work on foreign affairs.
"Although he chaired the Senate Small Business Committee, his legislative portfolio was wide-ranging," reads a report from the Center. "It included laws in areas ranging from disaster relief (establishing advanced contracts for emergency relief efforts) to foreign affairs (with the Hong Kong Human Rights and Democracy Act of 2019 and the Uyghur Human Rights Policy Act of 2020) to the Supporting Veterans in STEM Careers Act."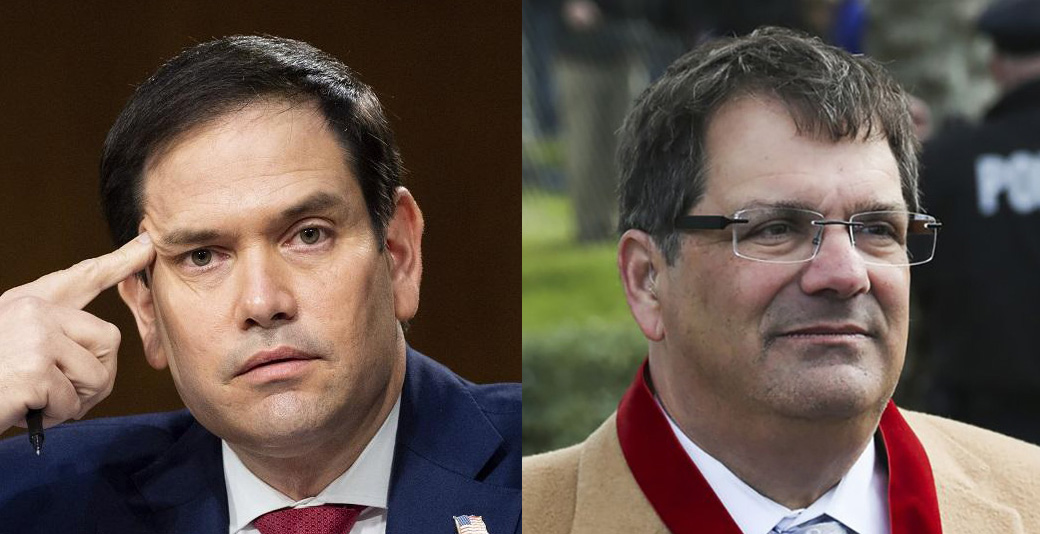 The Center notes Rubio introduced 107 bills in the last Congress, with 10 passing the Senate and six becoming law. That's a massive boost from when Rubio entered the Senate a decade ago. In fact, in his first Congress (the 112th), Rubio sponsored only 17 bills and ranked low on the effectiveness meter. But he's climbed up the list since, becoming a Top 10 Senator on the list in the 115th Congress before vaulting up now to being the most effective caucus member. Things may shift now that Rubio's party has become the minority, but then Peters' last Congress stood out as the most effective, despite Democrats being the minority.
On the House side, no Florida members cracked the Top 10 in the 435-member Chamber, but certainly, some members proved more effective than others. Boca Raton Democrat Ted Deutch held the title as Florida's most effective Representative, a title he earned while in the majority. He came in at No. 22 within the Democratic caucus — introducing 30 substantive bills in the Congress, six passing in the House, and becoming law.
Meanwhile, Tarpon Springs Republican Gus Bilirakis rose to the top as the most effective Florida Republican and the No. 12 most effective Republican in the House. The Center's scoring system puts Bilirakis as the second most effective Congressman from Florida behind only Deutch. The longtime member put forward 22 substantive bills in the 116th Congress, two of which won passage on the floor and one landing in federal statutes.
"My constituents send me to Washington to get things done on their behalf, and that is my primary focus as I work to better our community and the lives of those I serve. Achieving that goal requires ongoing relationship-building with all stakeholders," Bilirakis said. "While I am never willing to compromise my principles, I do believe in working together to find common ground. I will continue this approach as I work to address the serious challenges facing our nation."     
What of the other end of the spectrum? Rick Scott, Florida's junior Senator, ranked no. 40 among the Senate's 54 Republicans during his first two years in Washington. House Democrat Frederica Wilson, of Hollywood, measured as the least effective Democrat from Florida, though she scored better than six Florida Republicans. Dan Webster, a Clermont Republican, was listed as Florida's least effective House member.
Eye on 2024?
It grabs the eye of the political press when elected officials find excuses to visit Iowa. Thus, Scott worked his way into headlines when he scheduled a speaking engagement in Grand Rapids on April 1. Of course, he's purportedly going for an appearance with Sen. Joni Ernst, an incumbent Republican facing reelection in the swing state's midterms. As chair of the National Republican Senatorial Committee, Scott very much holds immediate interest in rallying GOP support in the state.
But as he sits with Ernst and Republican Party of Iowa Chair Jeff Kaufmann, many view this trip as the first step in a potential bid for the White House. Iowa holds vaunted political status as the first state to hold caucuses. Without a Republican incumbent in the White House and speculation President Joe Biden, America's oldest President in history, may not even seek another term; there seems to be a rush to the fairgrounds already underway. Former Secretary of State Mike Pompeo and South Carolina Sen. Tim Scott both plan stops in Iowa within the next few weeks.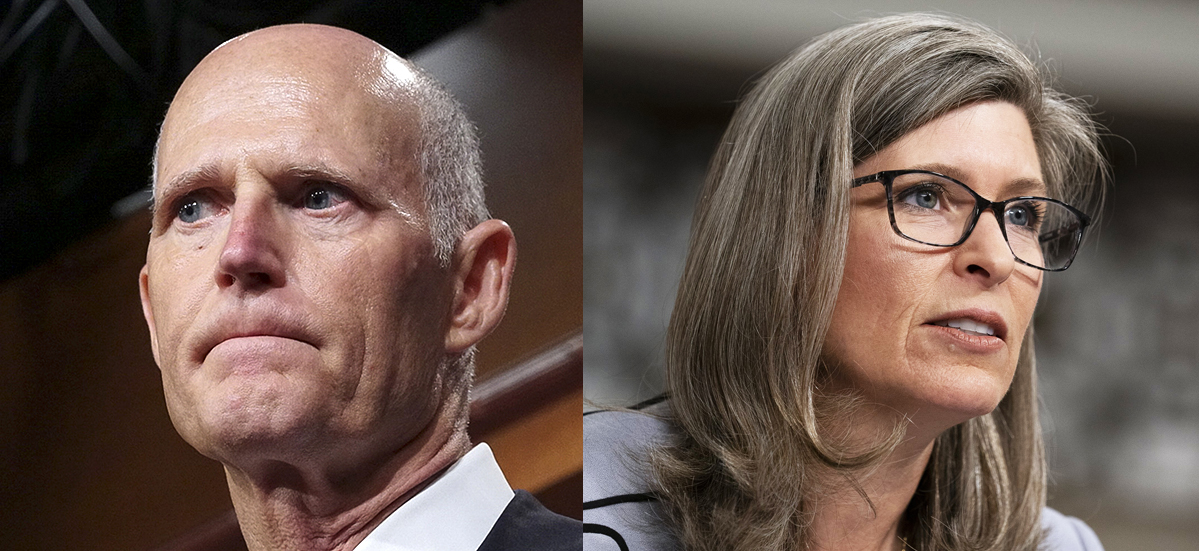 Of course, there's a significant hitch for any Republican considering a run, and that's what another Florida political figure intends to do in 2024. Former President Donald Trump at this month's Conservative Political Action Conference in Orlando teased a possible "triumphant return" to Presidential politics. Scott, for his part, said back in December he thought another Trump run sounded "great" while downplaying chatter he had his own eyes on the nomination in 2024.
Since then, Scott somewhat distanced himself from Trump's false claims he beat Biden in November. Scott did vote to object to Pennsylvania's slate of electors, though he didn't join in talking down the validity of votes in any other state, and since then said Biden won the race "fair and square."
Hard-line on Latin America
It's no secret Rubio enjoyed significant influence over the nation's foreign policy in Latin America during Trump's time in the White House. That's over, but the Senator still hopes some changes in relations stick during the Biden administration. During a Spanish-language interview with Univision, Rubio expressed hope Biden will maintain the current U.S. posture with Cuba rather than returning to former President Barack Obama's efforts toward normalization.
"If there was one positive thing about Obama's opening, it was that he found, at last, and forever, that any openness to the regime is going to benefit the regime," Rubio said in Spanish. "They are still a dictatorship. They control the money."
That sentiment bears out in a recent poll of Cuban Americans that shows the community much cooler to opening commerce with the island than during the Obama years. A Bendixen & Amandi International survey found 66% of voters in the community now oppose easing travel restrictions, nearly double the level of support for the Cuban embargo just six years ago.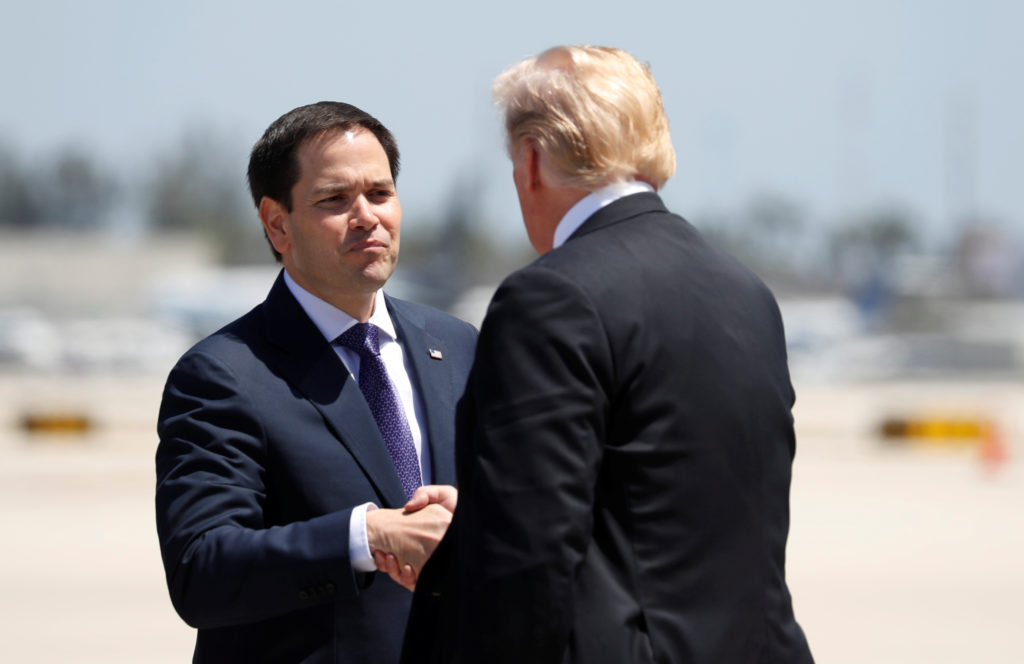 Rubio said that shows Trump's stricter posture toward Cuba should stand. "What we're saying — and it's Donald Trump's policy, and I hope it's Joe Biden's policy too — is that we're not going to let the Cuban regime and the entities they control, these fake companies they've created, benefit from any kind of openness," he said.
The Senator also praised the recent decision by a Cape Verde court to extradite Columbian businessman Alex Saab to Florida. He faces federal money-laundering charges related to Venezuelan officials' alleged bribery.
"This is a case of justice. This is an individual who has been prosecuted by the prosecutor's office in South Florida for clear crimes," Rubio said. He called Saab a critical financial figure in the corrupt government of Venezuela under Nicolás Maduro. 
"Maduro's regime is not a government," Rubio said. "It's a mafia." 
Kamala in Jax
Vice President Kamala Harris visited a FEMA vaccination center on Jacksonville's Northside Monday before a nearby scheduled roundtable event on food insecurity.
Harris, in her first visit to the state as VP, reviewed operations at the site.
Harris' visit comes as vaccination locations in Jacksonville continue to vaccinate below capacity, even as Gov. Ron DeSantis expanded eligibility to those as young as 50 years of age. Others were on hand, including U.S. Rep. Al Lawson, who offered a statement selling the visit ahead of the VP's arrival in Jacksonville.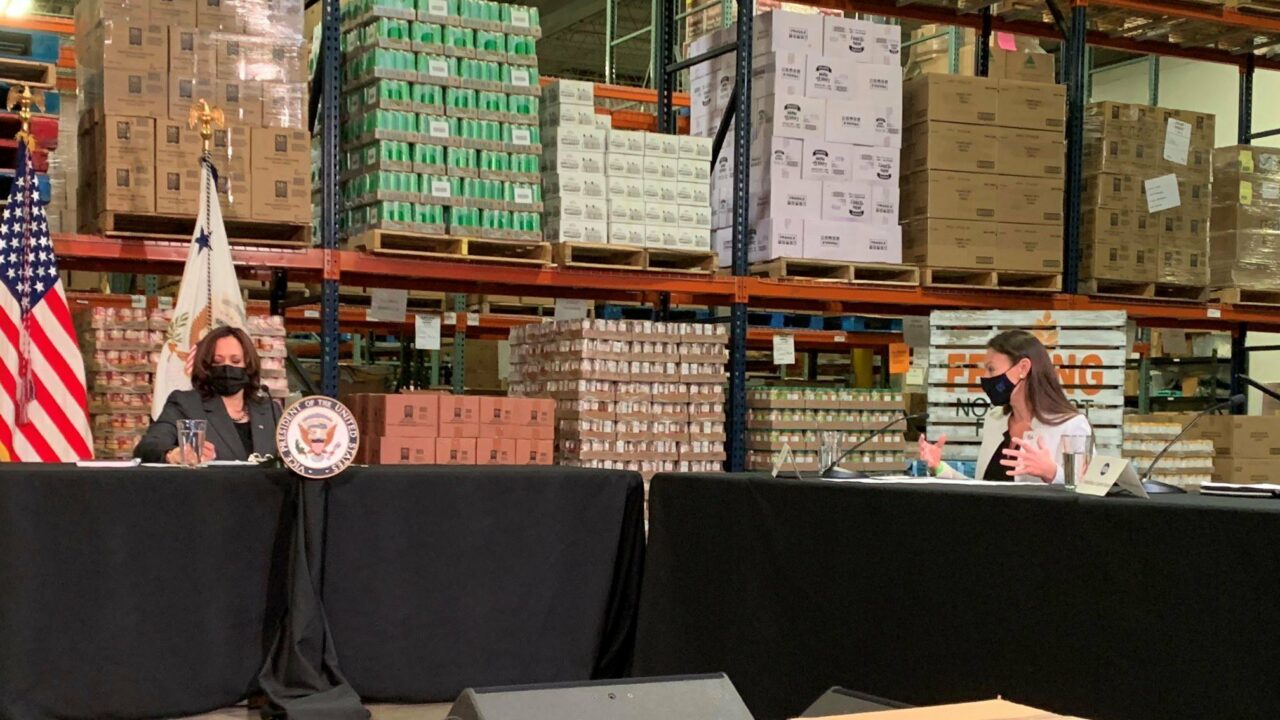 "I am pleased to join Vice President Harris for her 'Help is Here' tour in Jacksonville," Lawson said. "She and President Biden understand the burden COVID-19 has placed on so many families in our community, especially when it comes to food insecurity. We see lines of cars waiting hours to pick up a box of food, and SNAP enrollment is way up. We need to recognize that food insecurity affects our children, our families, and our communities. The American Rescue Plan will help many families in my district and across this nation, and I am thankful to the Biden administration for that."
Lawson seemed to be the event's glue, bringing together unlikely allies in Republican Mayor Lenny Curry and Democratic Agriculture Commissioner Nikki Fried. He made the hard sell of the American Rescue Plan also.
"You're spending all this money. This is one time we get to bail out America," Lawson said. "It's going to work."
After Atlanta
An Atlanta mass shooting that left six Asian American women dead and one wounded provided a platform for some delegation members to address the insidiousness of hate. Two women of color representing Florida in the House availed themselves of opportunities to reach a national audience.
Orlando Democrat Val Demings, the first Black woman to serve as Orlando police chief, wrote an op-ed published in the USA Today that put the onus on political leaders to change their rhetoric. "Today, I watch some elected officials — people in leadership positions — wear their racism, sexism and prejudice as a badge of honor," the Congresswoman wrote. "They call Black Lives Matter activists 'terrorists' while ignoring social ills in Black communities. They proudly use racial slurs like 'Kung flu' and use demeaning language against LGBTQ Americans."
Demings specifically critiqued Wisconsin Sen. Ron Johnson for recent comments that he didn't fear Capitol rioters because they were patriots but would have feared Black protestors (he told radio host Joe Pags that if 'those were tens of thousands of Black Lives Matter and antifa protesters, I might have been a little concerned').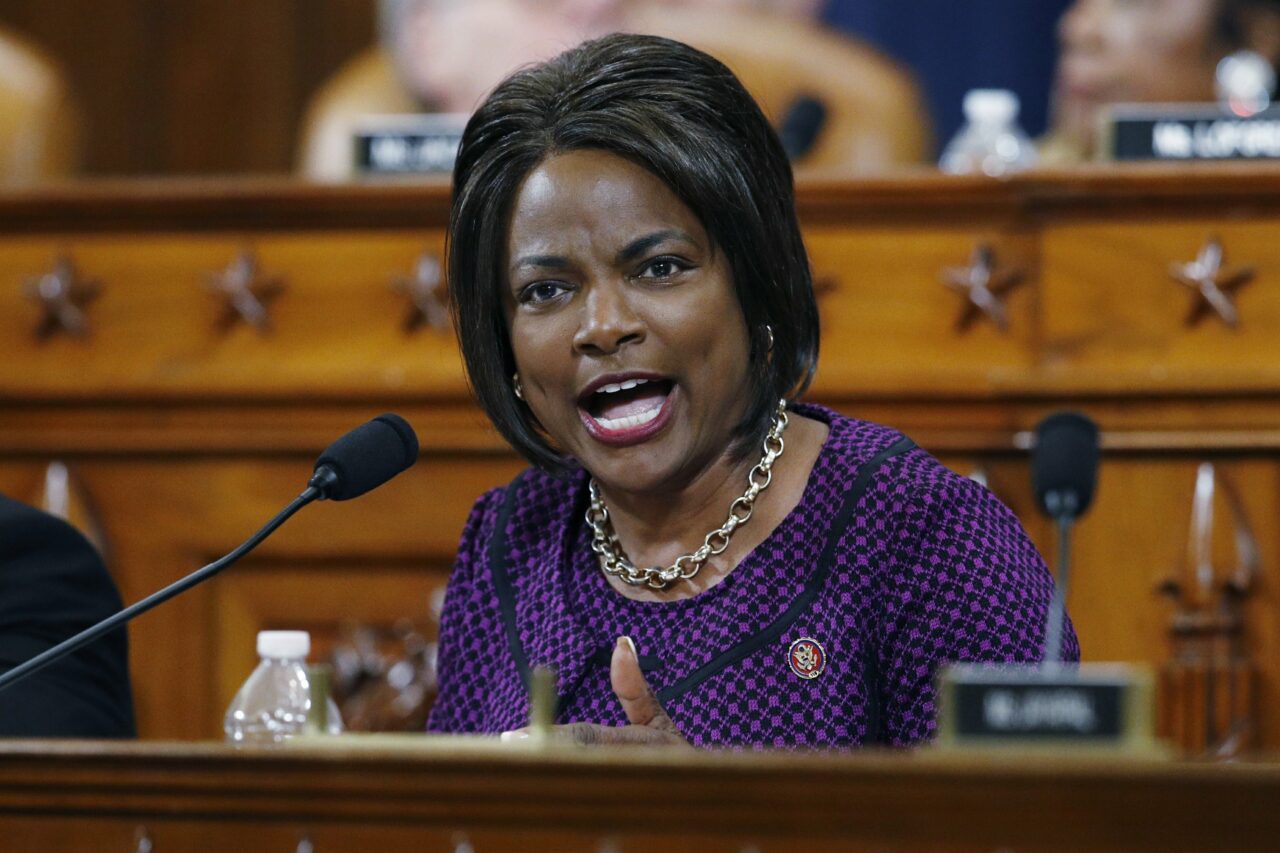 Winter Park Democrat Stephanie Murphy, the first Vietnamese American woman elected to Congress, also addressed the shooting, speaking this weekend on MSNBC about the intersection of racial hatred and loose gun control measures. "This isn't the first of that sort of thing," she said. "We have seen the intersection of hate and lax gun rules manifest itself in lives being taken at a Black church in Charleston or Latinos at a Walmart in El Paso or a synagogue in Pittsburgh, and even in my hometown at a gay nightclub in Orlando."
The Pulse shooting in 2016, in which a shooter killed 49 mostly gay and Latino patrons before being killed by police, loomed over both Central Florida lawmakers' media opportunities. Murphy said the shooting motivated her to run for office. Demings' husband, Jerry Demings, served as Sheriff of Orange County during the attack response.
Sadly, days after the Atlanta shooting, another mass killing in Colorado, this one claiming 10 lives, had knocked the attack from headlines but reinforced Murphy's calls for further efforts to prevent gun violence. "We must keep fighting to pass legislation to keep the most dangerous weapons out of the hands of the most dangerous people," she tweeted Tuesday.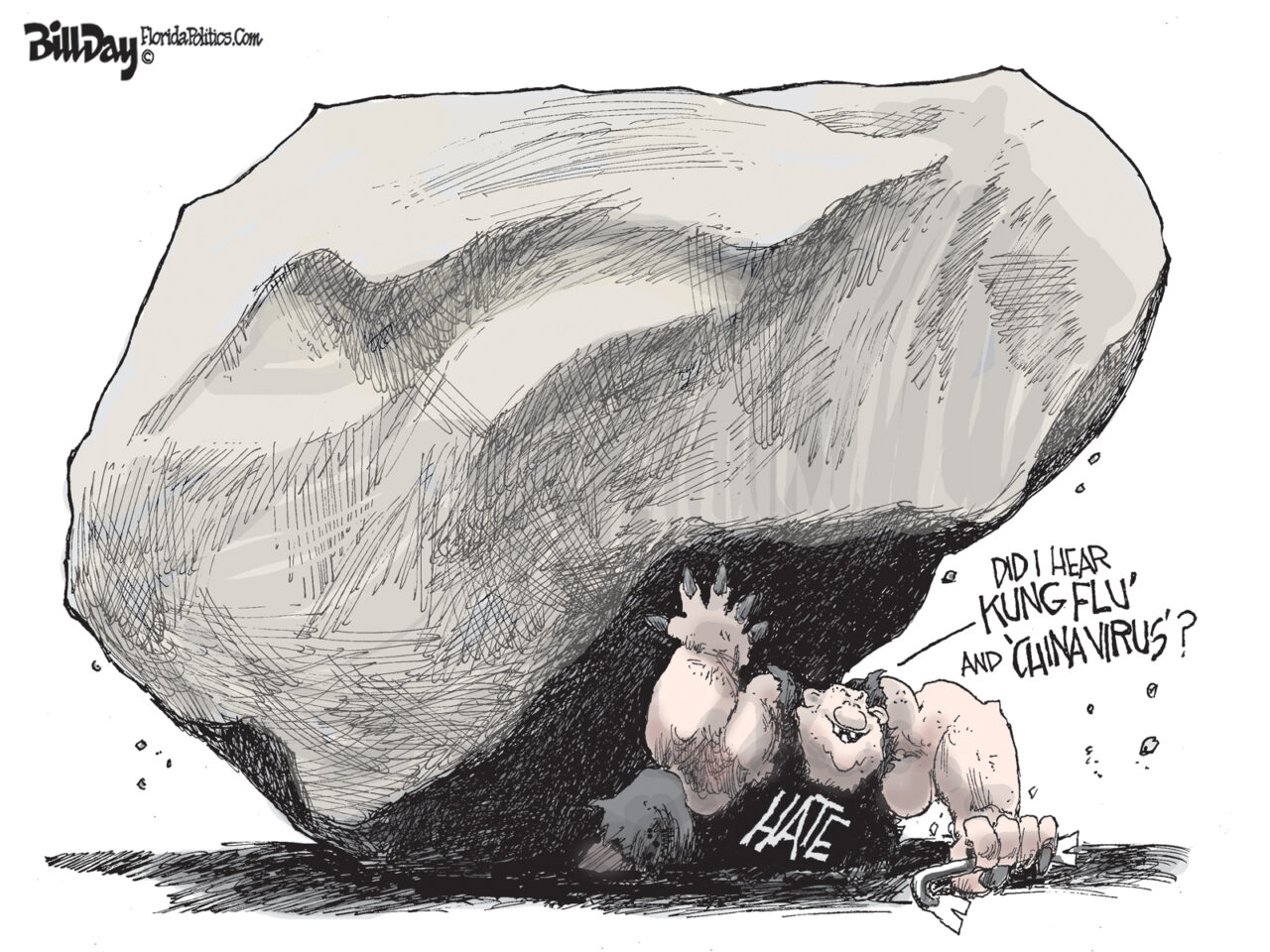 Honoring vet advocate
Lakeland Republican Scott Franklin took to the House floor on Friday to honor one of Florida's most notable veteran supporters, Gary Clark.
Calling Clark a "longtime friend and the biggest advocate for veterans in Central Florida," Franklin praised the retired Air Force Colonel for his public service and, more notably, the work he's done since hanging up his uniform. He noted Clark's inclusion among 20 distinguished 2020 inductees into the Florida Veterans' Hall of Fame.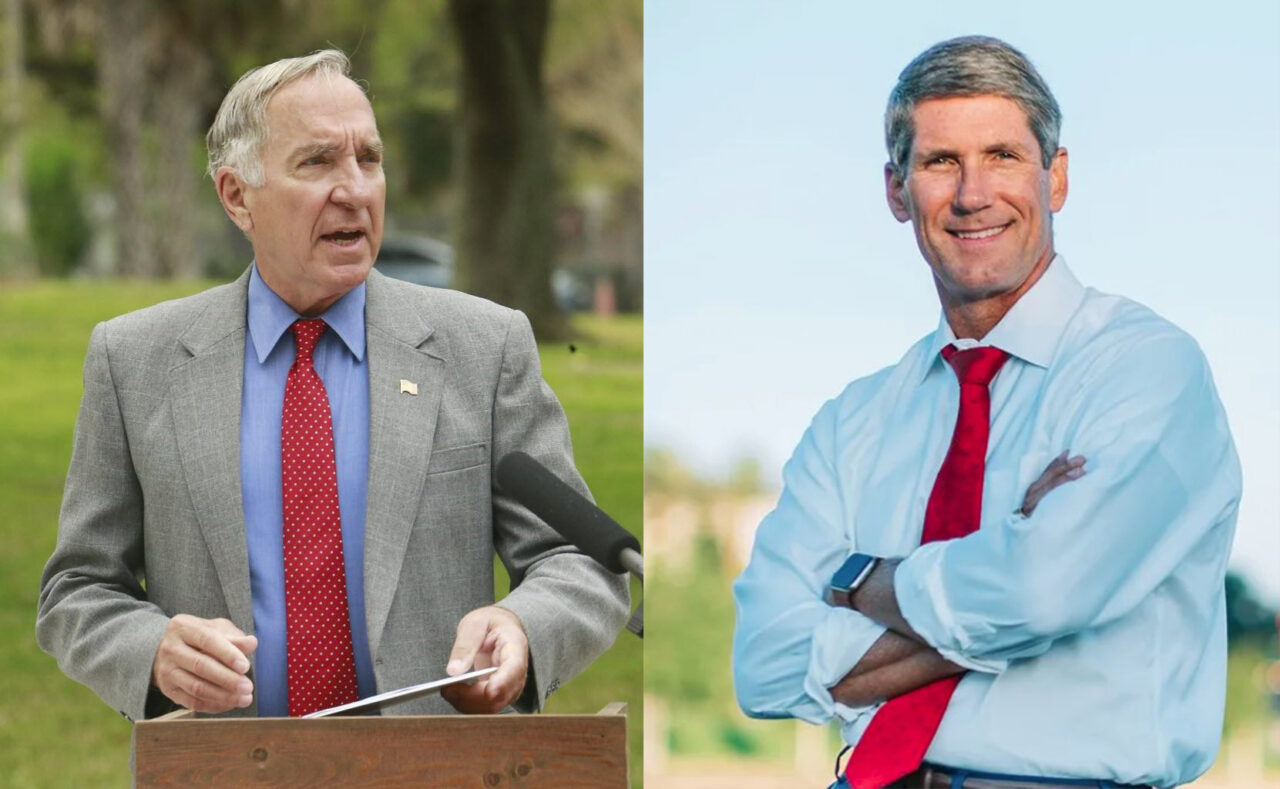 "Florida is known as the most veteran-friendly state in America, with over one million Vets calling the Sunshine State home. Anywhere you go in Central Florida, if there is a veteran in need, you can bet that Gary's on it," Franklin said in his floor speech. "Retiring from the Air Force in 1993, Gary continued his service and quickly became a distinguished advocate for veterans. He established the Polk County Veterans Council, developed a partnership with the Polk County School Board to support 13 Junior ROTC units, and chairs the Flight to Honor Polk, which brings senior veterans to the memorials here in Washington."
Clark also organizes the Rotary Clubs of Lakeland Veterans Day breakfast each year within Florida's 15th Congressional District and works closely with Franklin's office. 
"It is simply impossible to think of veterans in Central Florida without thinking of Gary Clark," Franklin said.
Lessons from losing Panipinto
Following the death of Bradenton soldier Nicholas Panipinto, Sarasota Republican Vern Buchanan pushed for a series of reforms included last year in the Defense Department authorization. Now he's set to discuss the death further in front of the U.S. House Armed Services Subcommittee on Readiness on Tuesday.
"The death of Specialist Panipinto is a tragedy that never should have happened," Buchanan said. 
The 20-year-old soldier died after an M2A3 Bradley Fighting Vehicle he was driving rolled over during a training exercise at Camp Humphreys in South Korea in 2019. Military reports found the base unprepared to handle a medical emergency as the Army relied on a local hospital to provide medical care.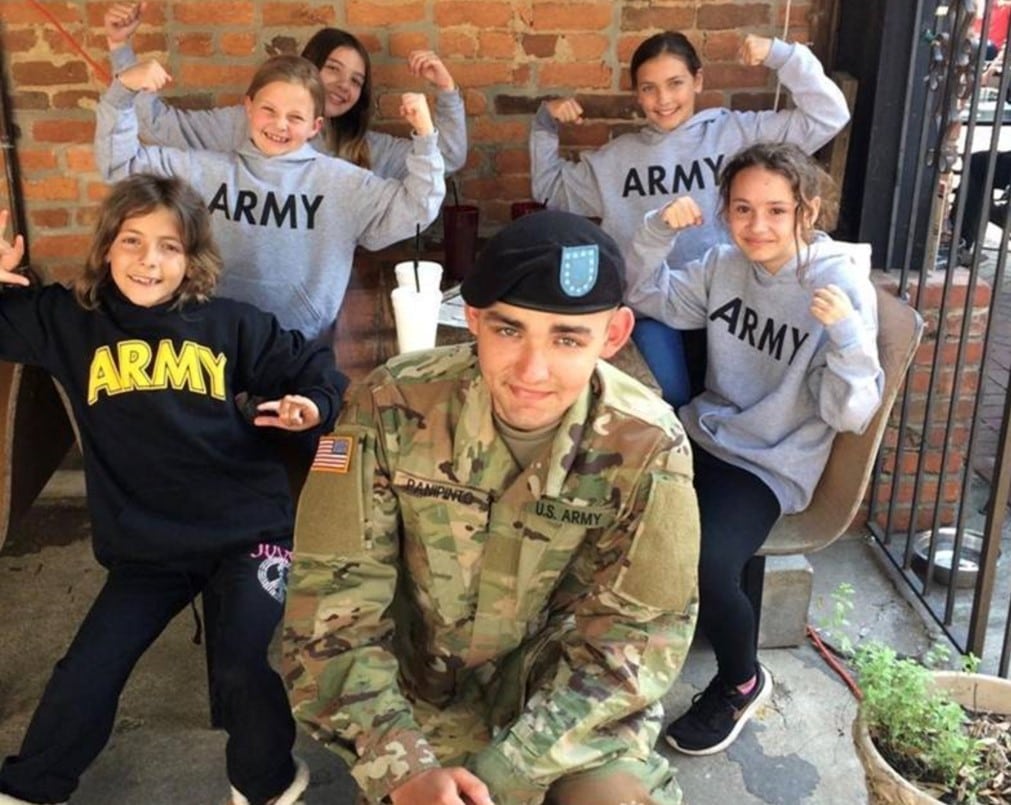 Buchanan worked the past two years with Kimberly Weaver, Panipinto's mother, to prevent future tragedies. Buchanan's legislation required scrutiny on the response capabilities and services available to military bases worldwide and a report on the feasibility of equipping every base with fully-equipped medevac helicopters or ambulances.
"It's heartening to see the Armed Services Committee respond to Vern's request for a public hearing," Weaver said. "I hope the congressman's proposals for reform ultimately are approved so that no parent ever has to go through what we did."
Some of those changes will be explored in the "Learning From and Preventing Future Training Mishaps" hearing that begins at 3 p.m.
Sanction KSS
As long as Iran continues hostile actions against U.S. soldiers, Sarasota Republican Greg Steube believes punishment is in order. The Congressman on Friday introduced the Sanctioning Iranian-backed Militia Terrorists Act, which calls for additional consequences for the Iranian-backed Iraqi militia Kata'ib Sayyid al-Shuhada.
The move came after reports of the KSS running a network of coordinated explosive attacks targeting American soldiers in Iraq. Steube's office notes the Biden administration recently launched missile strikes in Syria after the militia group attacked U.S. assets.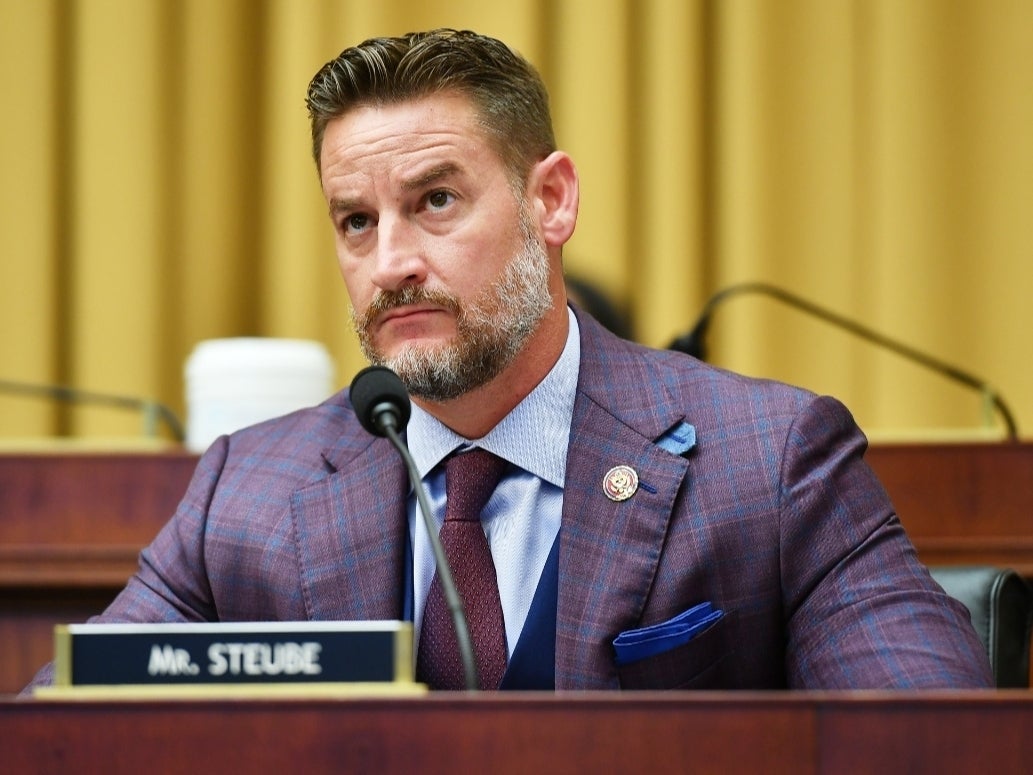 "Not only does Iran-backed KSS pose a serious threat to peace and stability in the region, but they are also directly responsible for American service member deaths in Iraq," Steube said. "Their continued attacks on Americans and our strategic interests demand a strong and decisive response from the Biden administration, but all we have seen from Biden's top officials so far are dangerous concessions and radical appeasement."
Steube served in Iraq in support of Iraqi Freedom, so he knows the region and its turmoil. He noted the Trump administration began the process of sanctioning KSS on Feb. 14, 2020, over a month after the U.S. killed Iranian General Qaem Soleimani, who previously commanded the KSS. But to date, the KSS still has not been officially sanctioned by the U.S. as a "Specially Designated National."
Notably, Steube has highly criticized the Biden administration for its willingness to continue with Obama-era treaty discussions, as well as decisions to lift sanctions on China for selling arms to Iran. 
Stopping the toxins
Better regulating discharges from Lake Okeechobee remains a top priority of Stuart Republican Brian Mast. The Congressman on Monday introduced three bills that would regulate how the Army Corps of Engineers manages releases into waterways.
The Toxic Health Threat Warning System would require the Corps to test if the water contains high concentrations of blue-green algae before it gets discharged and notifies impacted areas in advance of the contaminated water's release.
The Stop Poisoning Florida Act aims to prohibit outright discharges from Lake Okeechobee at the Port Mayaca Lock and Dam and St. Lucie Lock and Dam whenever toxicity levels exceed federal levels to be safe for human contact (8 parts of microcystin per billion). His office notes that water discharged through those locks has at times been 60 times more toxic than what the Environmental Protection Agency considers safe.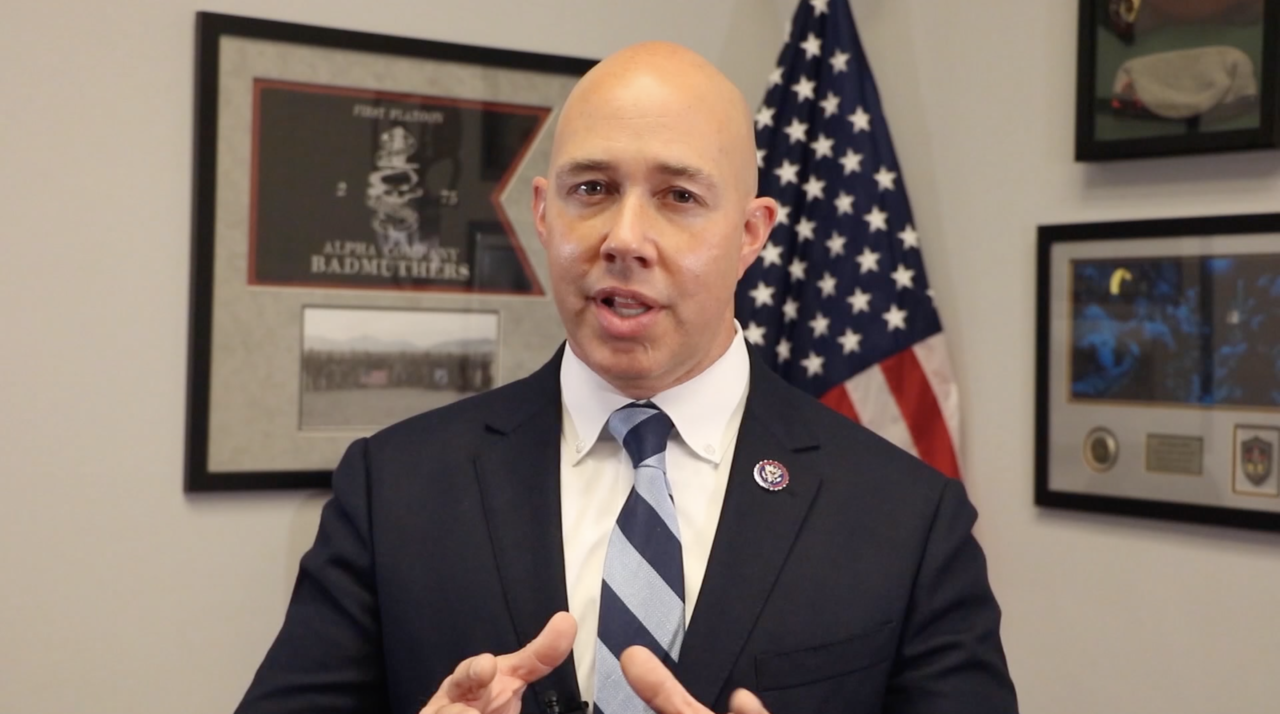 Finally, the Protect Florida Act would change Corps operations to put public health as a priority on par with flood control, navigation, water supply wildlife enhancement, and recreation. All those other elements govern decisions on discharges now, and Mast's bill would not change that. Still, he said we can no longer ignore public health in decisions to release toxic algae into populated areas.
"Nobody should lack access to clean and safe water, but sadly, that's the reality for people on the Treasure Coast nearly every summer when the Army Corps dumps toxic water into our community. These bills will make certain people are notified of health impacts before discharges happen when there are algal blooms, prohibit discharges altogether when the water tests above the EPA's toxicity standard for human contact, and mandate that the U.S. Army Corps of Engineers prioritize public health in all of their decision making," Mast said.
"The Army Corps has proved that, if left to their own devices, they will continue to poison our communities, and as a result, our community has been treated as Florida's septic tank for far too long. My legislation would put an end to that practice immediately." 
Bipartisan H2A reform
A triumvirate of Miami Republicans continues to serve as a voting bloc, sometimes willing to break ranks together on specific issues. The latest installment came with a vote on protections for undocumented farmworkers. Mario Diaz-Balart, Carlos Giménez and Maria Elvira Salazar crossed the aisle with 27 other GOP members to pass a House bill.
Diaz-Balart, a 10-term incumbent, expressed support early for the Farm Workforce Modernization Act, enough for sponsor Jimmy Panetta, a California Democrat, to list Diaz-Balart as co-sponsor when introducing the bill. The National Council of Farmer Cooperatives President thanked Diaz-Balart by name for helping craft specific elements of the legislation.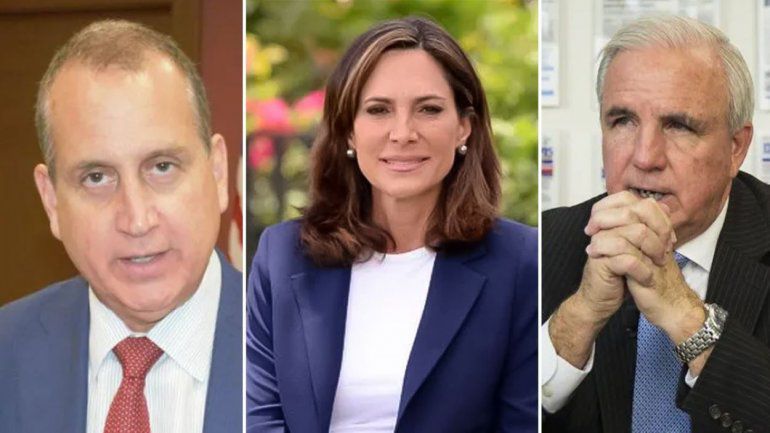 "The Farm Workforce Modernization Act is a piece of legislation that my colleagues and I spent almost a year negotiating and working on," said Diaz-Balart. "This bill modernizes our antiquated H2A visa system that America's farmers and growers have long suffered from and provides stability and permanence to agricultural workers, all while strengthening our national security, bolstering our economy, and adhering to the rule of law," Diaz-Balart said Monday. "Today, we took a significant and necessary step once again toward finally solving the labor crisis facing our nation's agriculture industry. As I have always stated, it is absolutely critical that we continue to grow and produce our food here in our own backyard. Once we hand that power to another country, we not only risk our national security but also destroy millions of American jobs. I am proud to be one of the main negotiators of this crucial legislation, and I urge my colleagues in the Senate to work with us, so this bill can finally be signed into law."
Diaz-Balart was able to bring in freshmen representatives Salazar and Giménez for the vote. Still, that wasn't enough of an air of bipartisanship to convince any Florida Republicans outside of Miami-Dade County. Panhandle Republican Neal Dunn said he had hoped the legislation could reach a place where he could support it. But when the House shot down amendments for more amenable long-term fixes to the H-2A program, Dunn said he had to vote against the entire bill.
"Instead of supporting our nation's farmers with common-sense reform, Speaker [Nancy] Pelosi and House Democrats are pushing mass amnesty to over 1 million illegal immigrants," he said. "Farmers need long-term wage rate relief and accessibility to workers in the H-2A program to compete internationally. This bill fails to meet those needs. If we want the agriculture industry to thrive, Congress must put our farmers ahead of the radical left."
On this day
March 23, 1983 — "Ronald Reagan proposes 'Star Wars' missile defense system" via The New York Times — Reagan, defending his military program, proposed to exploit advances in technology in coming decades so the United States can develop an effective defense against missiles launched by others. In effect, Reagan proposed to make obsolete the current United States policy of relying on massive retaliation by its ballistic missiles to counter the threat of a Soviet nuclear attack. In a television address from the White House, he coupled his proposal with his strongest appeal for his administration's program to increase military spending.
March 23, 1867 — "The Second Reconstruction Act is passed" via the University of Virginia — The First Reconstruction Act left the Southern States confused about whose role it was to reinforce the legislation. The Second Act answered this problem. It established and clarified that the military commanders held the responsibility to register voters and hold elections in their territories. The Second Reconstruction Act also made two changes to the first. It required that every voter recite the registration oath promising their support to the constitution and their obedience to the law. The lack of support from the South, President Andrew Johnson, and military commanders' unwillingness to override state wishes made it difficult for the act to be fulfilled entirely by the South.
___
Delegation is published by Peter Schorsch and compiled by Jacob Ogles, with contributions by A.G. Gancarski.