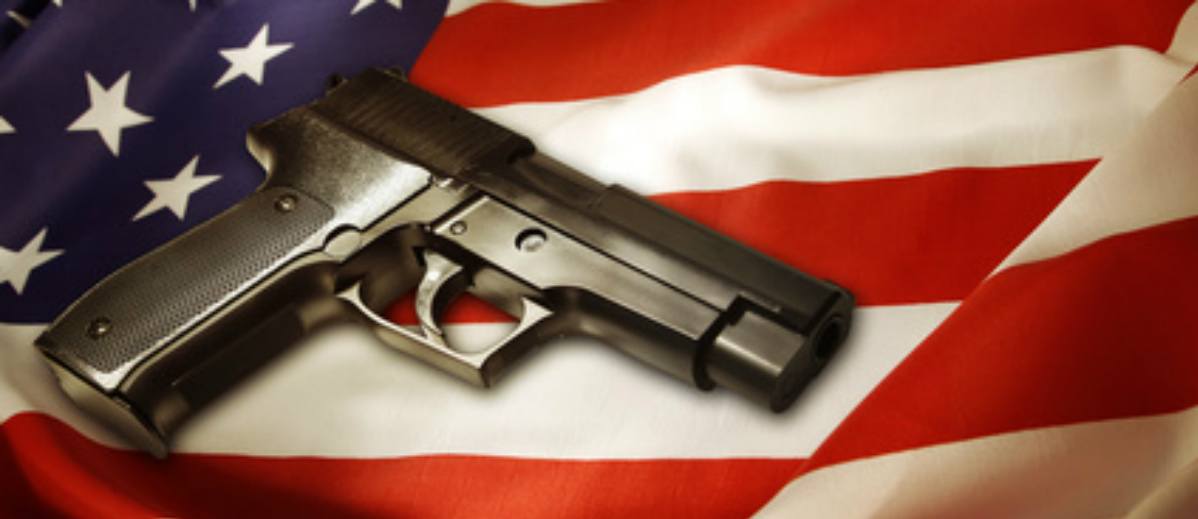 The bills drew criticism from committee Democrats, although both made it through.
A set of bills designed to define the stances of the Legislature cleared their final committee Tuesday. Although the proposals made it out unscathed, each brought with it heated debate.
The House Judiciary Committee heard the two proposals — a memorial rejecting federal gun control measures and a resolution denouncing democratic socialism — on Tuesday. Both passed along party lines and are headed to the House floor.
The bills drew heavy criticism from Democratic lawmakers, many of whom describe the legislation as nothing more than bullet points on a reelection campaign flyer.
The proposals would not change any Florida statute, just establish the position of the Legislature, which is currently controlled by a Republican majority. 
The House Judiciary Committee first took up Northwest Florida Republican Rep. Jason Shoaf's House memorial (HM 1301), which seeks to formally reject President Joe Biden's efforts on gun control.
The bill voices the Legislature's stance against Biden's gun control proposals, calling the measures "unconstitutional."
"Abraham Lincoln once said, 'We the People are the rightful masters of both Congress and the courts, not to overthrow the Constitution, but overthrow those that seek to pervert the Constitution,'" Shoaf said. "This memorial is not about what we have done. It's about what we won't do in the future."
While addressed to the President, the memorial does not list any specific measures by Biden or Congress in regard to gun control, instead referring to anticipated proposals. The memorial rejects any proposals "forthcoming at the federal level to restrict the right to keep and bear arms."
This prompted questioning from Rep. Fentrice Driskell, who asked Shoaf why this memorial would be necessary if the Constitution already protects an individual's Second Amendment right.
"We have seen repeated attempts to pass unconstitutional — in my opinion — laws from the federal government in the past, and we are now seeing attempts from Congress, from the House specifically, to pass laws that I feel are unconstitutional," Shoaf responded.
Biden has called on Congress to strengthen gun laws, including requiring background checks on all gun sales and banning assault weapons, according to The Associated Press. The President has also urged Congress to outlaw high-capacity magazines and make gun manufacturers liable for the role their products play in violence.
The memorial also communicates the Legislature's intent to use "all lawful means necessary to resist and overturn any federal gun-control measures that violate the right of Floridians to keep and bear arms." The language prompted inquiry from Broward Democratic Rep. Mike Gottlieb about the nature of the response from Florida if a bill deemed "unconstitutional" were to pass.
"Do you intend to authorize the Florida National Guard to storm Washington, D.C., and overrun the Capitol?" Gottlieb asked.
This question spurred a heated response from Shoaf, who called it a "silly question," and a "stretch."
"If a non-constitutional law comes from Washington, this memorial is simply stating that we will seek first the advice and input of the Attorney General for the state of Florida, and then we would move forward with defending our state against an unlawful unconstitutional order," Shoaf said.
Once in debate, Shoaf garnered further criticism from Democrats.
Miami-Dade Democratic Rep. Michael Grieco, who said he owns guns, called the memorial "red meat," and "inflammatory."
"I think this memorial is silly … It is teed up to try to put some people in bad votes or good votes. I think it's borderline ridiculous," Grieco said. "I listened to the sponsor — he said, 'in my opinion' during his presentation more times than I can count, and candidly, our opinions are simply those — they're opinions. We have courts to determine what is constitutional."
"I think this bill is dangerous. The line that I pointed out that you think is silly — I don't think it's silly, I think that words matter," Gottlieb said. "And I think that we're living in a point in time where this will embolden people to say, 'Florida passed a resolution we should use all of our power to resist,' if there's a reasonable gun measure."
Driskell shared concern that the memorial may not be in the popular opinion of the people who they are sent to represent. A 2019 poll found that around 60% of Florida voters would support an assault weapons ban.
However, despite the heated pushback from Democrats, several Republican members of the committee applauded the memorial.
"We know this is not a hypothetical, that there is a clear and noted agenda on the Second Amendment, and so just wanted to say thank you for taking a bold stand on this, and I support you all the way," said Palm Beach Republican John Snyder.
Duval County Republican Rep. Wyman Duggan, in praising the bill, countered the claim from Democrats that the legislation would step on the toes of the courts.
"This is not a bill, this is a memorial, and it's entirely within the powers of the Legislature to state what its opinion on an issue is," Duggan said.
"This should hopefully serve as a deterrent value in the event that the President is thinking of issuing an executive order to take away the guns of law-abiding Floridians," said Lee County Republican and bill co-sponsor Rep. Spencer Roach.
If approved, the memorial would be transmitted to the Secretary of State for presentation to Biden, the U.S. Senate President, the Speaker of the U.S. House and to each member of Florida's congressional delegation.
Luis Valdes, representing Gun Owners of America, spoke in support of the memorial, but expressed concern that the legislation did not do enough.
"It's nicely worded, but in reality, this bill has no teeth," Valdes said. 
The League of Women Voters waived in opposition.
The committee heard another bill that led to contention among the lawmakers.
Miramar Republican Rep. Tom Fabricio presented his resolution (HR 145), which denounces democratic-socialism and reaffirming liberty and democracy as "true American values." Once again, the resolution earned pushback from Democrats, who pointed to the legislation as talking points for future campaigns.
Fabricio kicked off his presentation of the bill by quoting James Madison, the fourth President of the U.S.
"As a man is said to have a right into his property, he may be equally said to have a property in his rights," Fabricio recited.
In the already tense committee, Driskell immediately pressed the bill sponsor with a question.
"When James Madison made those comments, that a man is said to have a right in his property, and maybe equally said to have a property in his rights, do you anticipate that he was referring to, or including rather, the slaves that he owned at that time?" Driskell said.
"No," Fabricio responded, followed by a moment of silence from the committee.
After that awkward interaction, the committee continued on the bill, and Driskell elaborated.
"I did not leave my home for 60 days, my job for 60 days and my family for 60 days to work on memorials like this," she said.
"I'm looking at line six through eight, which says that since its inception, the United States has adhered to the rule of law, embracing constitutional democracy and individual liberty, but we know that's not entirely true," Driskell continued."The rule of law presumes equal enforcement of the law, and we can look at this nation's checkered past, with respect to minority rights is plainly on its face that that's not true."
Opponents of the resolution also feared that it may infringe on First Amendment rights, but supporters pushed back, saying it does the opposite.
"I don't see anything in this that restricts speech, free speech of anyone," said Seminole County Republican Rep. Scott Plakon. "Through this memorial, in fact, I would argue that by our vote today we'll be exercising ours to say what we believe … I think we as a Legislature should speak clearly on, to defend our country as it was set up, versus what some are trying to do to it."
Duggan, who supported the memorial, also fired back at a comment Driskell made about addressing the more than 30,000 Floridians who have died from COVID-19.
"I think it's entirely appropriate for us to express our views on that," Duggan said. "I would say, you know, with respect to the number of folks who have died here in Florida from the pandemic, I would observe that, probably 100 million people have died from the effects of democratic socialism."
Florida Alliance for Family Reform supported the bill.
As both bills now head to the House, their Senate companions are also making progress. Republican Sen. Travis Hutson's Senate Memorial (SM 1630) is in its final committee, and Republican Sen. Manny Díaz's resolution (SR 150) is in its second out of three.