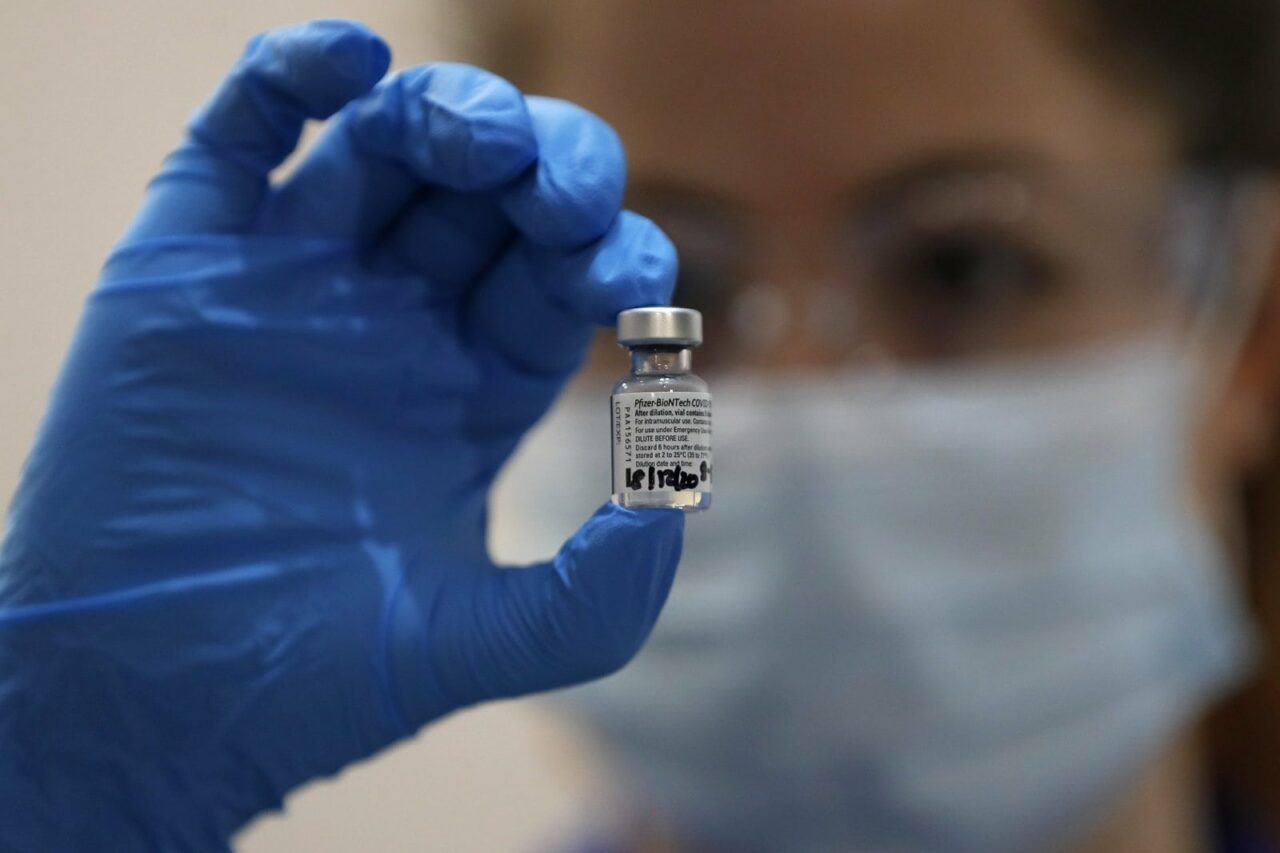 Broward became the second Florida county to hit the milestone, joining Miami-Dade.
Broward County has now administered more than 1 million doses of the COVID-19 vaccine.
Broward joins its neighbor to the south, Miami-Dade County, as the only two Florida counties to hit that mark so far.
South Florida's tri-county area — which includes Miami-Dade, Broward and Palm Beach counties — has doled out more than 3.3 million doses in total. Across the three counties, more than 1.3 million people have completed their vaccination regimen as of Monday's Department of Health data.
A low number of tests were reported in that Monday report. As a result, just 690 new positive tests were identified. That's a more-than month-long low for the region, though is largely a function of the dearth in test reporting Monday. The share of tests coming back positive did not drop from its recent levels.
More than 820,000 people have now tested positive in South Florida since the pandemic's start. Monday's report raised the overall death toll by 10, bringing it to 11,401.
The death toll has noticeably dropped week-to-week in Miami-Dade and Broward counties, and is steady in Palm Beach. That's an encouraging sign for the tri-county area.
But hospitalizations are also up week-to-week in all three counties. Though that rise does not put the region near its highs of the last few months, officials will likely be monitoring the trend going forward.
Here are some of the weekly numbers for the previous three weeks throughout the South Florida tri-county area:
Miami-Dade
— March 22-28: 29 newly-reported hospitalizations per day, 12 newly-reported deaths per day, 1,167 new confirmed cases per day, 6% positivity rate, 22,568 vaccine doses administered per day, 10,541 vaccinations completed per day
— March 29-April 4: 29 newly-reported hospitalizations per day, 15 newly-reported deaths per day, 1,238 new confirmed cases per day, 6.9% positivity rate, 25,585 vaccine doses administered per day, 12,379 vaccinations completed per day
— April 5-11: 33 newly-reported hospitalizations per day, 9 newly-reported deaths per day, 1,319 new confirmed cases per day, 7.2% positivity rate, 28,925 vaccine doses administered per day, 16,283 vaccinations completed per day
Broward
— March 22-28: 13 newly-reported hospitalizations per day, 5 newly-reported deaths per day, 664 new confirmed cases per day, 6.8% positivity rate, 14,854 vaccine doses administered per day, 5,518 vaccinations completed per day
— March 29-April 4: 13 newly-reported hospitalizations per day, 10 newly-reported deaths per day, 706 new confirmed cases per day, 7.2% positivity rate, 15,619 vaccine doses administered per day, 7,014 vaccinations completed per day
— April 5-11: 18 newly-reported hospitalizations per day, 3 newly-reported deaths per day, 731 new confirmed cases per day, 7.2% positivity rate, 18,864 vaccine doses administered per day, 9,061 vaccinations completed per day
Palm Beach
— March 22-28: 9 newly-reported hospitalizations per day, 7 newly-reported deaths per day, 367 new confirmed cases per day, 6% positivity rate, 8,545 vaccine doses administered per day, 2,804 vaccinations completed per day
— March 29-April 4: 12 newly-reported hospitalizations per day, 4 newly-reported deaths per day, 372 new confirmed cases per day, 6.2% positivity rate, 10,597 vaccine doses administered per day, 4,487 vaccinations completed per day
— April 5-11: 13 newly-reported hospitalizations per day, 4 newly-reported deaths per day, 370 new confirmed cases per day, 6.3% positivity rate, 12,465 vaccine doses administered per day, 5,778 vaccinations completed per day