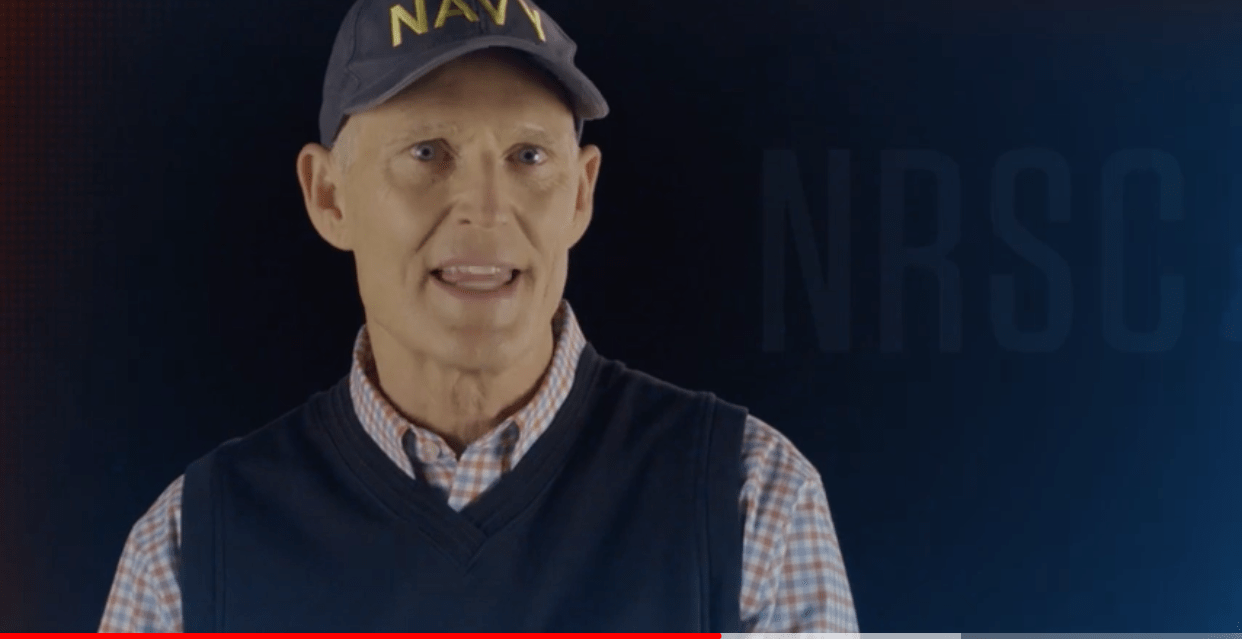 Is Scott more interested in his personal brand than furthering GOP campaigns?
Critics may snark that the NRSC stands for the "National Rick Scott Committee" and not the National Republican Senatorial Committee, but the committee Chairman doesn't seem to care much either way.
A tough piece in the Washington Post spotlighted concerns about, among other things, "how Scott's interests as the leader of the party campaign committee and his interests as a potential presidential candidate might diverge."
NRSC Chairman Rick Scott's response to this scrutiny seems to be offering more of his own quotes, if Monday's blitz of media releases offers any indication.
Monday afternoon saw Scott blasting, not for the first time, U.S. Sen. Raphael Warnock from Georgia, again blaming him for Major League Baseball moving its All-Star Game in light of voting law changes passed by the General Assembly.
"The people of Georgia are working their tails off to crawl out of a once-in-a-generation pandemic. Sadly, their Senator Raphael Warnock encouraged a boycott that robbed them of a unique opportunity to generate hundreds of millions of dollars in economic growth, and the jobs and opportunities that come with it. The people of Georgia will not forget that when they needed him most, Senator Warnock stood with big corporations and the woke mob over Georgia families," Scott remonstrated.
Scott provided extended insights regarding woke corporations and a potential end to "corporate welfare" in a passionate bylined op-ed for Fox Business.
"Your latest attempts to hurt Georgia's economy will help us do something that is long overdue — make corporate welfare a thing of the past. There will be no number of well-connected lobbyists you can hire to save you. There will be no amount of donations you can make that will save you. There will be nowhere for you to hide," Scott warned.
Scott also offered a quote with his own name on it regarding the border crisis.
"A naive person would hope that Joe Biden's admission that there is a border crisis quickly leads to a solution. But unsurprisingly, administration officials already walked back Biden's statement and went straight back to ignoring a crisis that's worsening every day. The Biden Administration's embarrassing inability to fully grasp and address the crisis is overwhelming border towns and immigration officials. Will Senate Democrats like Maggie Hassan, Mark Kelly, Catherine Cortez Masto, Michael Bennet, and Raphael Warnock hold the administration accountable for solutions, or will they continue to oppose common-sense border security legislation, putting American families at-risk?"
Scott's critics inside and outside the party may have wanted him to deemphasize his personal brand. But clearly that's not the chosen strategy from the NRSC chair.