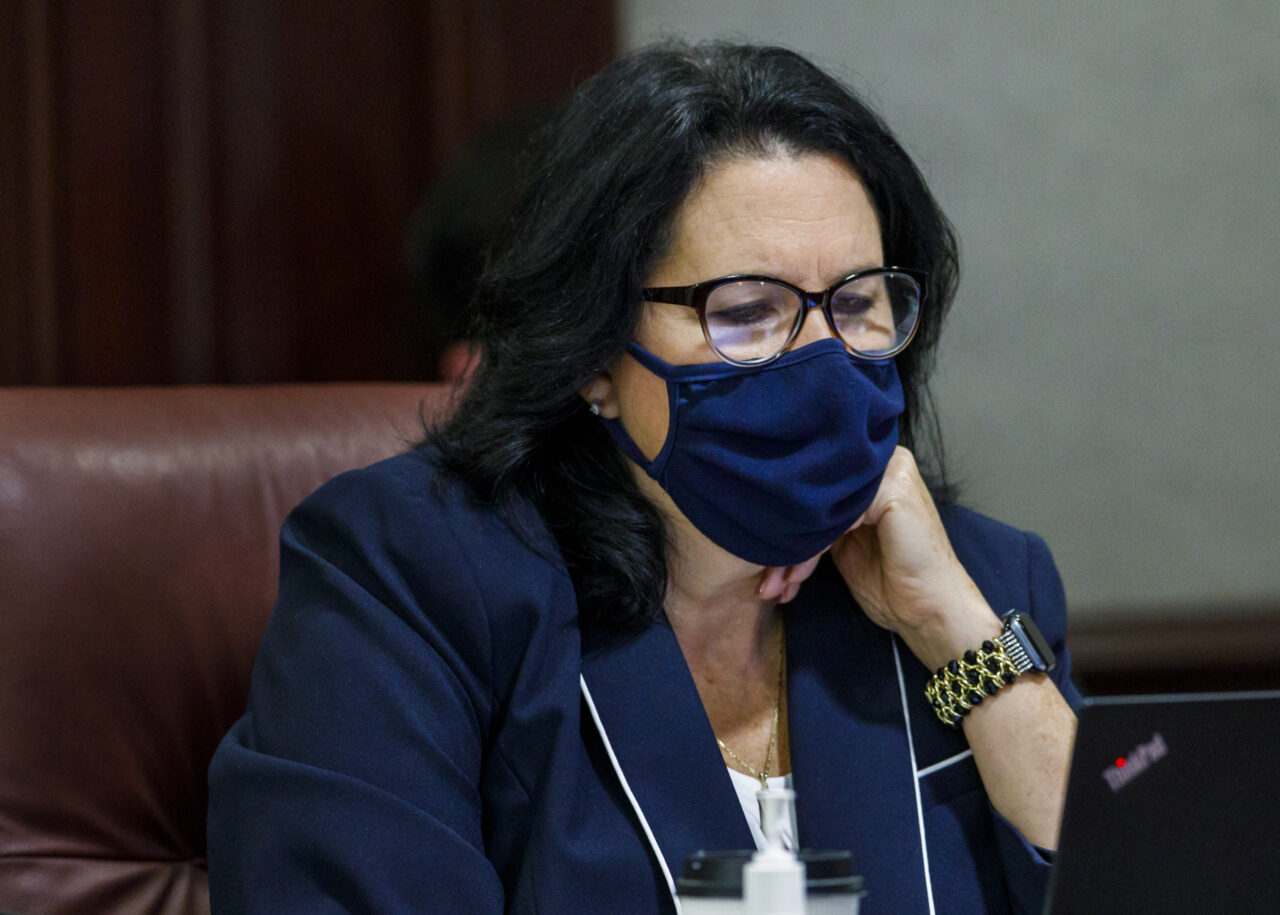 The House approved a similar proposal earlier this month.
A bill that would have restricted a transgender woman's ability to play in women's sports is losing steam in the Senate.
Sen. Kelli Stargel, the bill sponsor, released a statement Tuesday suggesting the bill is near death.
Stargel, a Republican, serves as Senate Appropriations Chair. The statement comes in the closing weeks of the Legislative Session, a time when lawmakers scramble to tie up loose ends on the state budget.
It also comes hours after she postponed the bill at its final committee stop.
"Right now, my primary focus as Appropriations Chair is our constitutional responsibility to pass a balanced budget, and in a time-limited environment, I don't know that we will have sufficient time to revisit SB 2012 this session," Stargel said in a statement provided by the Senate.
The bill (SB 2012), would have created a limited pathway for someone transitioning from male to female to compete on a woman's sports team.
First, a student athlete would have needed to declare a female identity to the school. Next, they would have needed to maintain a specified testosterone level for at least 12 months before their first competition and throughout their period of eligibility.
Florida Republicans championed the proposal.
"I believe Florida should protect the ability of girls and women to safely participate in athletics, and I think there is consensus among my colleagues surrounding that underlying policy objective," Stargel said in the statement.
The bill drew sharp objection from Democrats and civil rights activists.
They described the bill as discriminatory and harmful. Throughout the committee process, Democrats filed numerous amendments, trying to reshape the legislation.
"We want to get there in a manner that respects the inherent dignity of each person, while at the same time acknowledging the fact that the biological differences between men and women can be significant, and can vary based on how far along a person is within their transition," Stargel said in the statement.
Notably, the House passed similar legislation earlier this month.
The proposals are among the most controversial of the 2021 Legislative Session.
The Florida High School Athletic Association in 2013 implemented transgender athlete guidelines.
Under association policy, a transgender student may request to play on the team aligned with their gender identity. To do so, student athletes must affirm their gender identity differs than that assigned at birth.
Only 11 students in Florida have asked to be allowed to compete in sports differing from the gender assigned to them at birth.