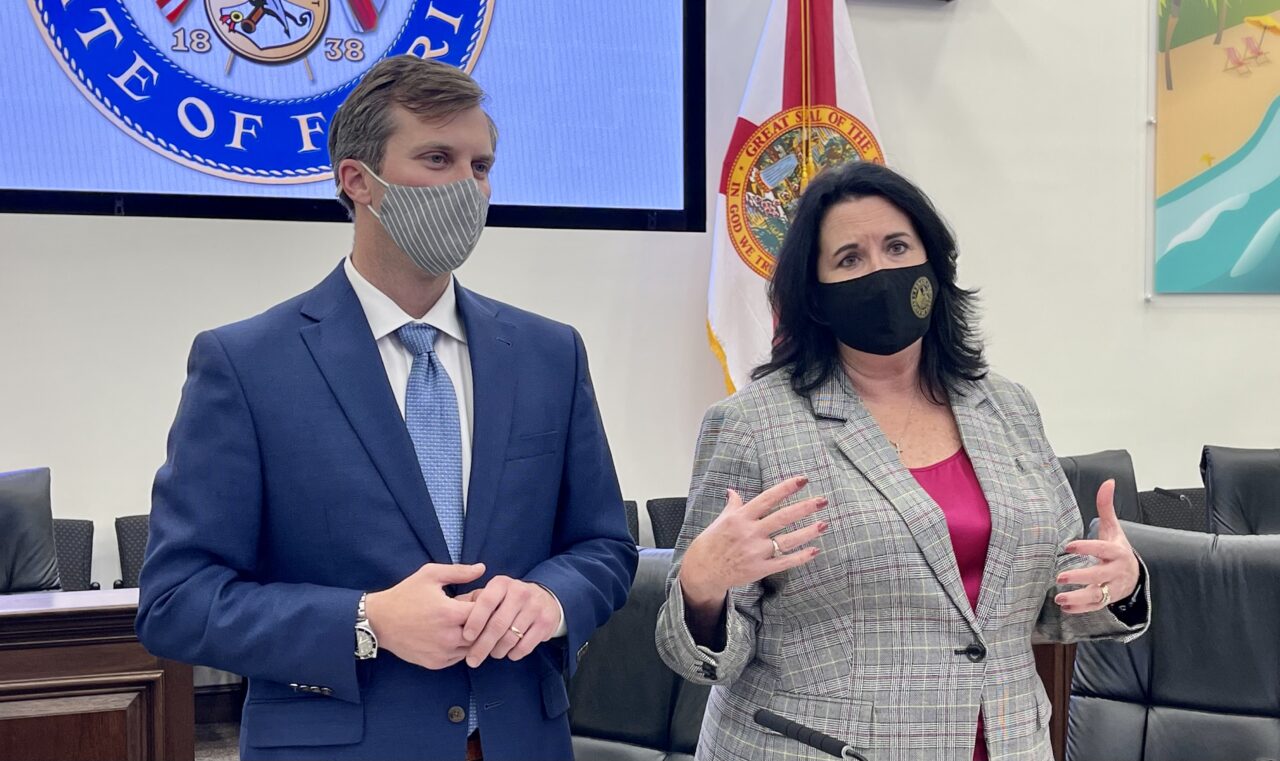 Voters agreed to raise the state's minimum wage last year.
The Senate is holding firm on its plan to increase the state employee minimum wage to $13 an hour.
That ask would cost the state $43 million.
The House did not include the pay increase in its $97 billion budget proposal earlier this year. But the Senate funded it in its $95 billion plan.
At the start of Session, Senate President Wilton Simpson told reporters he hopes to set aside $30-$40 million to raise state employee salaries. He wants the public sector to be a leader on raising wages after voters in November approved a $15 statewide minimum wage, he said.
Soon after, House Speaker Chris Sprowls suggested the House would consider it during budget conference, when they have the chance to consider the entire budget.
The House's offer included $1.3 million to raise state attorney and public defender pay. It also included $1.6 million for judicial pay adjustments.
Those items weren't in the Senate's proposal, but Senate budgeters under the leadership of Sen. Kelli Stargel agreed to those funding plans.
The House and its budget chief, Rep. Jay Trumbull, are expected to respond to the Senate's minimum wage offer later Wednesday or in the coming days.
The Regular Session ends at the end of the month.
The minimum wage constitutional amendment, which already raised non-tipped worker wages to $8.65 an hour this year, will eventually lift Florida's minimum wage to $15 an hour by 2026. The gradual raises will continue Sept. 30 with a boost to $10 an hour, followed by a dollar increase every year through 2026.
Simpson wants the Legislature to begin chipping away at that for state employees. Raises for state employees would also roll through the health care system, which has spent the past year battling the pandemic.
"I believe that we should try to take significant steps to speed that timeline up for state workers," Simpson said.