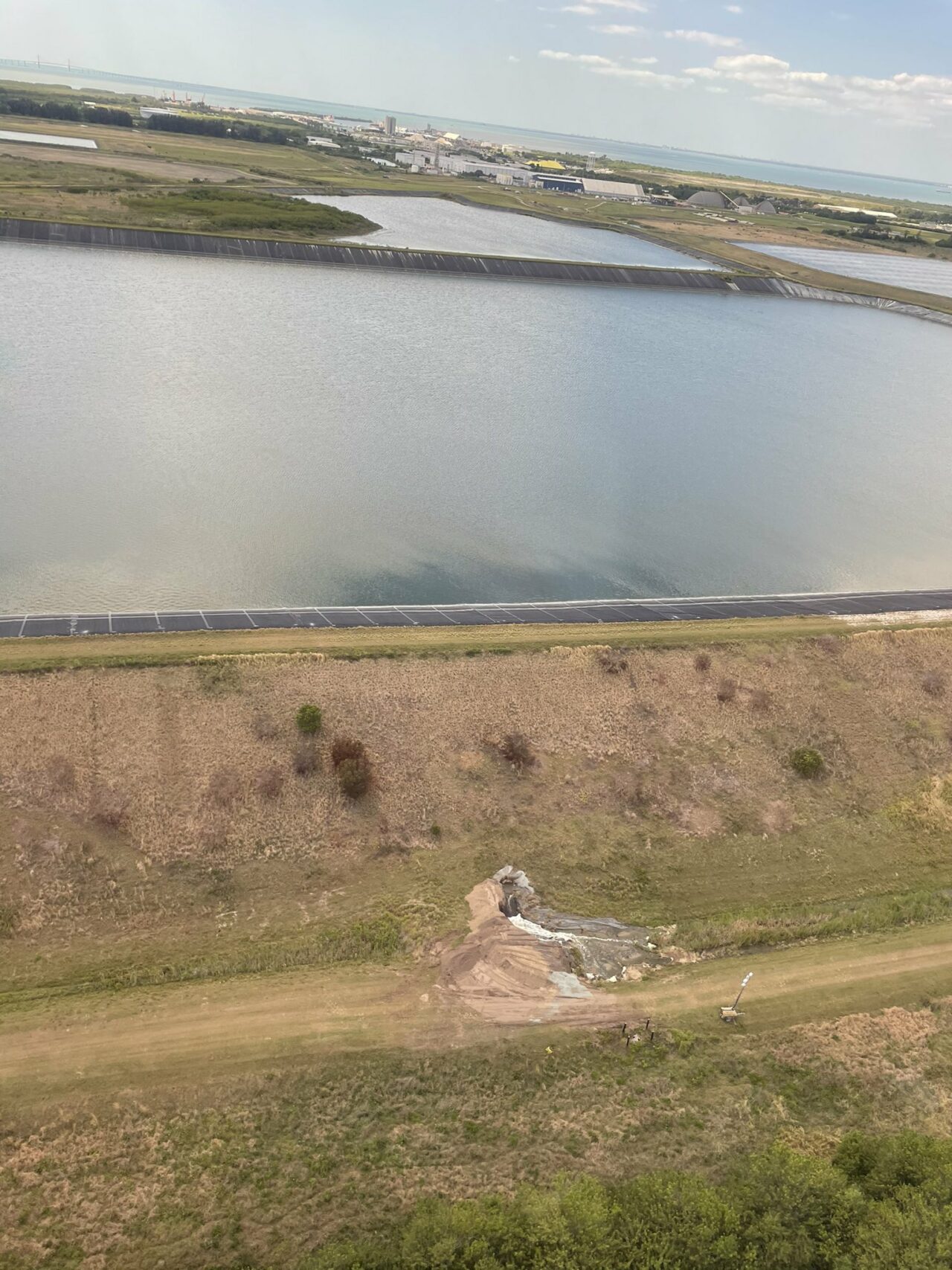 They money comes from expected American Rescue Plan dollars.
In its latest budget offer, the Senate includes $100 million for cleanup at the Piney Point industrial site.
The funding comes from revenue contingent on receipt of federal coronavirus recovery funds.
Florida expects around $10 billion from the American Rescue Plan.
The Senate on Wednesday morning for the first time included a proposal on how that money will be spent. The House previously released a broad summary but has not outlined specific spending.
Directing such a major chunk of funding toward an abandoned phosphorus mine in Manatee comes after a disaster that drew state attention during the middle Session.
A breach in one of three reservoirs on site forced the Department of Environmental Protect to release more than 200 million gallons of industrial wastewater into Tampa Bay. The water stack had to be drained to relieve pressure on the breach so it could be repaired.
The release of nutrient-rich water into the Bay runs the risk of fueling red tide blooms, and Sarasota County just saw its first major blooms of the season weeks after the release, though it's not certain the Piney Point discharges are to blame.
The water stacks have remained on site for about two decades. The state briefly owned the property but sold it in 2006, and it's now owned by a hedge fund, HRK Holdings. It is one of eight such water stacks at mining operations in Florida, and one of four for a mine no longer in operation. DEP Secretary Noah Valenstein said it's the only such site not owned and managed by an active mining company.
The Legislature has leaned on DEP to hold HRK responsible for cleanup and costs. But the property is in foreclosure and HRK released a statement to media last week saying it was not responsible for the breach.
"To insinuate that HRK has done anything other than what was required of and allowed by the State of Florida under authority of numerous agreements and projects undertaken by the company is preposterous," the statement reads.
The Senate already approved $3 million in spending to immediately address cleanup costs at the site. But officials up to Gov. Ron DeSantis have said more must be done to prevent future disruptions. That likely means completely draining the reservoirs and either capping the wells or grading the land near level.
DeSantis earlier this month committed to finding a "permanent solution to this longstanding issue."
Senate President Wilton Simpson shortly after the disaster called for budgeting $200 million for Piney Point, an estimated total cost of the project. He's backed off that number for the moment. He said last week he hoped $100 million would allow for the site to be closed before the end of this year, with plans to cover the remaining costs of the project included in next year's budget.
Sen. Jim Boyd, a Manatee County Republican, said he's confident the House will approve the $100 million appropriation. He also predicted the amount "will be more if proven necessary."