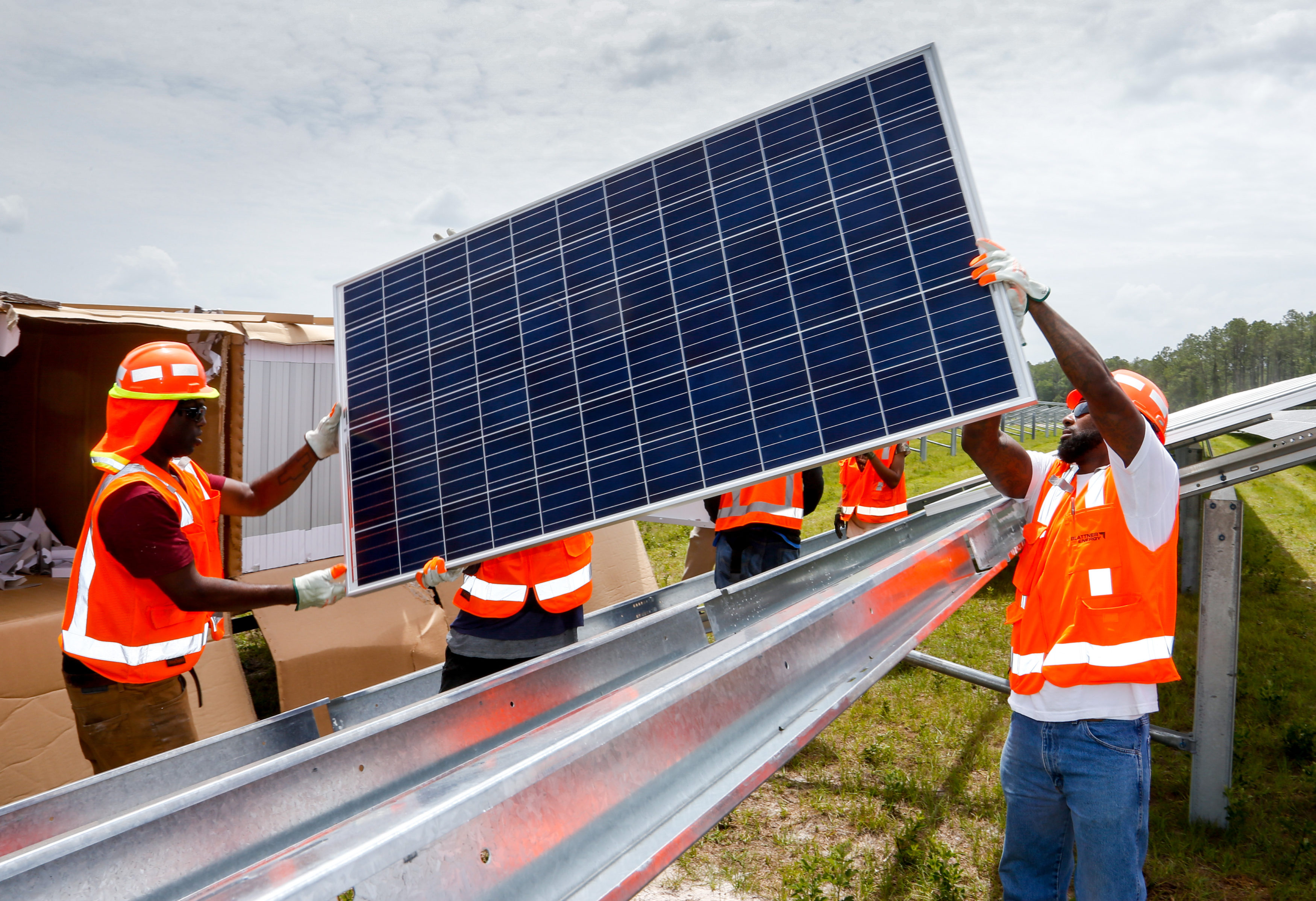 The bill faces strong opposition from environmental advocates.
A bill designed to preempt cities or counties from restricting which forms of energy can be offered, particularly natural gas, cleared the Senate Monday.
The Senate approved the House version of the legislation (HB 919) in a 27-13 vote. Palm Coast Republican Sen. Travis Hutson, who sponsored the Senate bill (SB 1128), presented the legislation to the Senate.
The bill would prohibit a local government from enacting or enforcing any policy that restricts or prohibits the types of fuel sources.
Proponents of the bill argue it would help ensure Florida consumers have energy options and energy independence overall.
House sponsor Rep. Josie Tomkow, argued at one of the bill's committee hearings that she did not want Florida to restrict energy sources and possibly fall into the problems seen this winter in Texas, where the statewide energy system failed during a strong winter storm.
But opponents of the legislation, including Democrats and environmental advocates, say it hurts local governments seeking to advance clean energy goals.
Sen. Perry Thurston, a Broward County Democrat, spoke against the bill during its final hearing Monday.
"Just what is wrong with the municipality saying, 'we want to strive for something that's positive,' or 'we would like to accomplish a certain energy efficiency,' or 'we want to do better?'" Thurston said. "This bill is saying that we're gonna have a problem if someone in 30 years says they want to have some type of resolution that might preserve the country for the next generation."
The environmental group Florida Conservation Voters issued a statement on the passage of the bill, scrutinizing the legislation.
"The passage of SB 1128 and HB 919 is a disaster for the millions of Floridians who want to address the climate emergency," said Jonathan Webber, deputy director of FCV, in a statement. "Due to the continued failure of legislative leadership to reduce greenhouse gas emissions, local governments across Florida have stepped up to fill the void."
"This legislation will punish that local leadership by removing local people from all decisions related to our energy future and puts even more control in the hands of the Florida Legislature. We strongly urge Gov. DeSantis to veto these bills as this legislation will call into question all of the gains made this Session related to sea level rise and climate resiliency."
The bill has faced opposition from environmentalists in previous committees, as well, including from the Sierra Club. 
The bill cleared the House in an 81-34 vote.