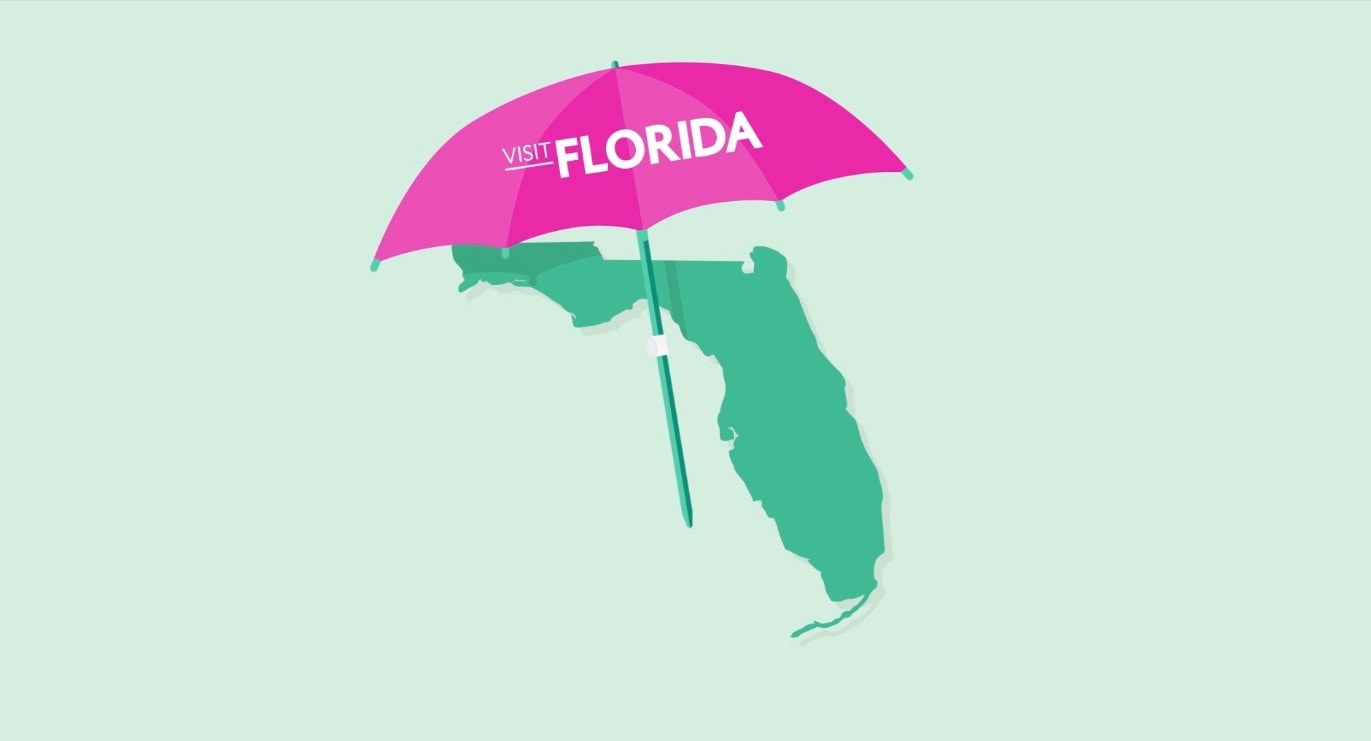 That's on top of $50 million lawmakers have already agreed to give the tourism marketing agency.
The Senate's Monday afternoon proposal on how to spend nearly $10 billion in federal relief funds included increasing VISIT FLORIDA's budget for the coming fiscal year by 50%.
Lawmakers had already agreed to give the state's advertising arm a $50 million budget for the 2021-22 fiscal year. Senators now want to pad that budget with $25 million from the American Rescue Plan.
On Monday evening the House matched the Senate, including the additional $25 million in its second offer on how to spend the coronavirus relief money.
The additional appropriation would signal additional confidence in the embattled agency that lawmakers have highlighted throughout the COVID-19 pandemic as a tool to dig Florida out of the global economic slowdown, which has greatly impacted tourism.
Last week, budget negotiators agreed to shift VISIT FLORIDA's $50 million from a recurring basis to a one-year agreement. Because of that change, there is no assurances that any money would be available in subsequent years.
VISIT FLORIDA, administered under the Department of Economic Opportunity, had been near death a few years ago after being roiled by charges of mismanagement, misuse of tax funding, and broader questions of its need in a state where big tourist attractions like Walt Disney World spend far more on marketing every year. But with trusted former Sen. Dana Young in place as executive director and efforts to shore up accountability and integrity underway, the Legislature last year extended its life to at least October 2023.
That authorization sunset extension didn't come with any pacesetter for operating money though. And despite Young's plea that the agency is needed now more than ever coming out of the coronavirus crisis, the Senate's acceptance of the House budget proposal means that VISIT FLORIA will be back next year looking for a source of operating money.
Early in the Session, House Speaker Chris Sprowls backed the need for VISIT FLORIDA. That was a deviation from his predecessors, José Oliva and Richard Corcoran, an improvement for the agency.
"I think that they play a very valuable role in making sure that the rest of the nation, the rest of the world, potential visitors, know that when they're able to get here that we want them here, we want them to visit, we want them to eat in our restaurants and stay in our hotels," Sprowls said.
VISIT FLORIDA was on the chopping block as recently as last year, with Oliva viewing it as a waste of taxpayer money, especially in the wake of past promotional contracts such as with Miami rapper Pitbull and with an auto racing team known as Visit Florida Racing.
But the agency had some powerful industry backing — The Florida Restaurant and Lodging Association, Associated Industries of Florida, American Advertising Federation, Florida TaxWatch, Florida Association of Counties and Florida Chamber all urged lawmakers to keep the marketing arm going.
Legislation to remove the sunset date for VISIT FLORIDA is stalled at its final Senate panel (SB 788). Meanwhile, its House counterpart (HB 675) never got rolling.