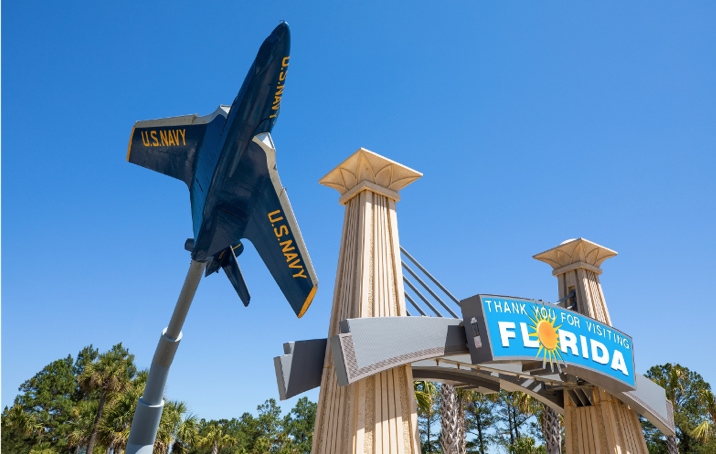 No recurring general revenue subsidy for VISIT FLORIDA.
VISIT FLORIDA's annual battle for another year of life will continue.
On Wednesday, Senate budget negotiators accepted a House proposal that includes refusing the state's tourism marketing agency an annual portion of recurring funds.
The House had proposed, and on Wednesday the Senate accepted, a plan that has VISIT FLORIDA receiving the $50 million it wants for taxpayer-supported operating subsidies, but only as taken from state trust funds, as a one-year appropriation. So there is no assurances that any money would be available in subsequent years.
VISIT FLORIDA had been near death a few years ago after being roiled by charges of mismanagement, misuse of tax funding, and broader questions of its need in a state where big tourist attractions like Walt Disney World spend far more on marketing money every year. But with trusted former Sen. Dana Young in place as executive director and efforts to shore up accountability and integrity, the Legislature last year extended its life to at least October 2023.
That authorization sunset extension didn't come with any pacesetter for operating money though. And despite Young's plea that the agency is needed now more than ever coming out of the coronavirus crisis, the Senate's acceptance of the House's budget proposal means that VISIT FLORIA will be back next year looking for a source of operating money.
"We felt that it was best to move that into the nonrecurring right now just because, I think the Chairman said over the course of the last few months, there's some issues with the reoccurring dollars," Rep. Jayer Williamson, who's leading the House negotiations on infrastructure and tourism, said earlier.
Initially, Senate budget negotiators had proposed that VISIT FLORIDA get its $50 million from recurring general revenue funds.
Legislation to remove the sunset date for VISIT FLORIDA is stalled at its final Senate panel (SB 788). Meanwhile, its House counterpart (HB 675) never got rolling, Williamson noted.
VISIT FLORIDA was on the chopping block as recently as last year, with former Speaker José Oliva viewing it as a waste of taxpayer money, especially in the wake of past promotional contracts such as with Miami rapper Pitbull and with an auto-racing team known as Visit Florida Racing.
But the agency had some powerful industry backing: The Florida Restaurant and Lodging Association, Associated Industries of Florida, American Advertising Federation Florida TaxWatch, Florida Association of Counties and Florida Chamber all urged lawmakers to keep the marketing arm going.
And Florida TaxWatch — the state's best-known watchdog calling out wasteful spending in Tallahassee — came to VISIT FLORIDA's defense, saying continued funding supports as many as 1.4 million Florida jobs and $8 billion and state and local tax revenue.