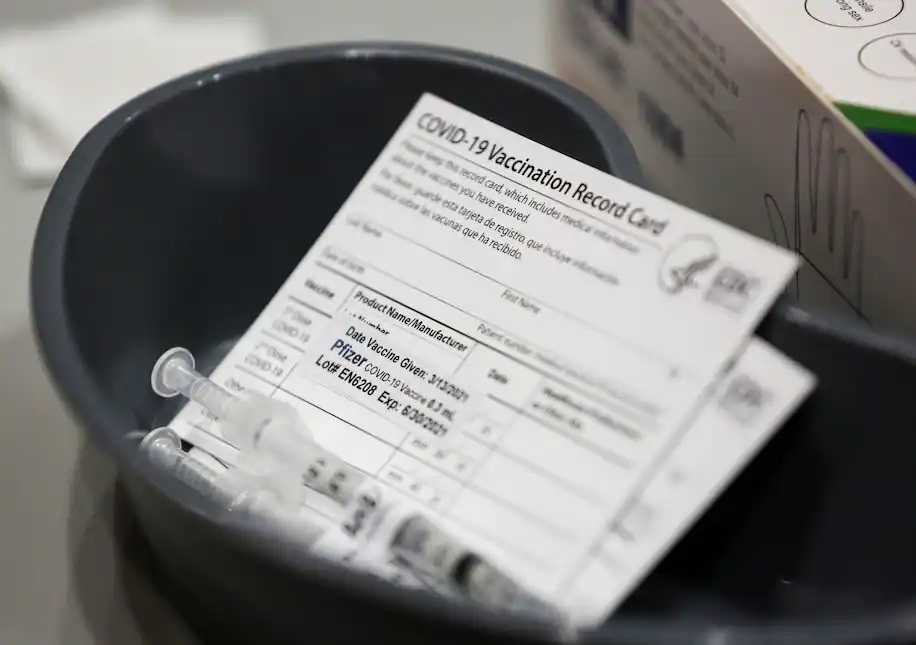 Gov. Ron DeSantis is supporting the bill.
The House is prepared to vote on a bill to create regulations for emergency orders, including a prohibition against requiring COVID-19 vaccine passports.
The Senate approved its version of the bill (SB 2006) with a 27-9 vote on Thursday with opposition only from Democrats. Zephyrhills Republican Sen. Danny Burgess and Ormond Beach Republican Rep. Tom Leek, both the chairmen of their respective chambers' pandemic committees, are shepherding the legislation.
The vaccine passport ban, a request of Gov. Ron DeSantis, would prevent schools, businesses and government entities from requiring documents certifying that a patron, student or resident has been vaccinated against COVID-19.
An amendment the House accepted Tuesday would clarify that those entities could still screen employees and visitors using government protocols.
"This bill provides transparency, accountability and structure to protect the personal rights and freedoms of our citizens," Leek told members.
Earlier this month, the Governor signed an executive order along those lines. However, that order lasts only through the end of the COVID-19 state of emergency.
DeSantis on Tuesday extended the state of emergency for another 60 days and signaled it could be the last extension.
Violating the vaccine passport ban could level a $5,000 fine per violation.
The Centner Academy, a private school in Miami that receives state voucher funding, has prohibited vaccinated teachers from interacting with students. The bill would not prevent schools and businesses from banning vaccinated individuals.
The vaccine passport provision is one of 21 major parts of the bill.
The State Health Officer would have to develop a public emergency plan for every foreseeable public health emergency that must be updated after every public health emergency.
Primary and secondary schools should remain open if possible, the bill also declares. DeSantis has stressed his decision to reopen classroom doors for the 2021-22 academic year.
The Division of Emergency Management would be required to maintain a stockpile of personal protective equipment, which was in short supply globally at the beginning of the pandemic. The House is also expected to pass a bill to approve a trust fund for that purpose.
Under the Senate version, local governments could only institute emergency orders for 10-day periods. Additionally, they could only renew the orders twice for a total of 30 days. The House opts for seven-day periods that can last for 42 days total.
The Governor could invalidate local emergency orders at any time if he or she determines it unnecessarily restricts individual liberty.
The bill would also place restrictions on the Governor's emergency spending powers, provisions DeSantis backs. Other governors could have locked down Florida for an extended period of time, he and Republicans contend, as they did in other states.
"Even though I didn't take that, what if I had done that or someone else had done that?" he posed last month. "There needs to be some checks there."