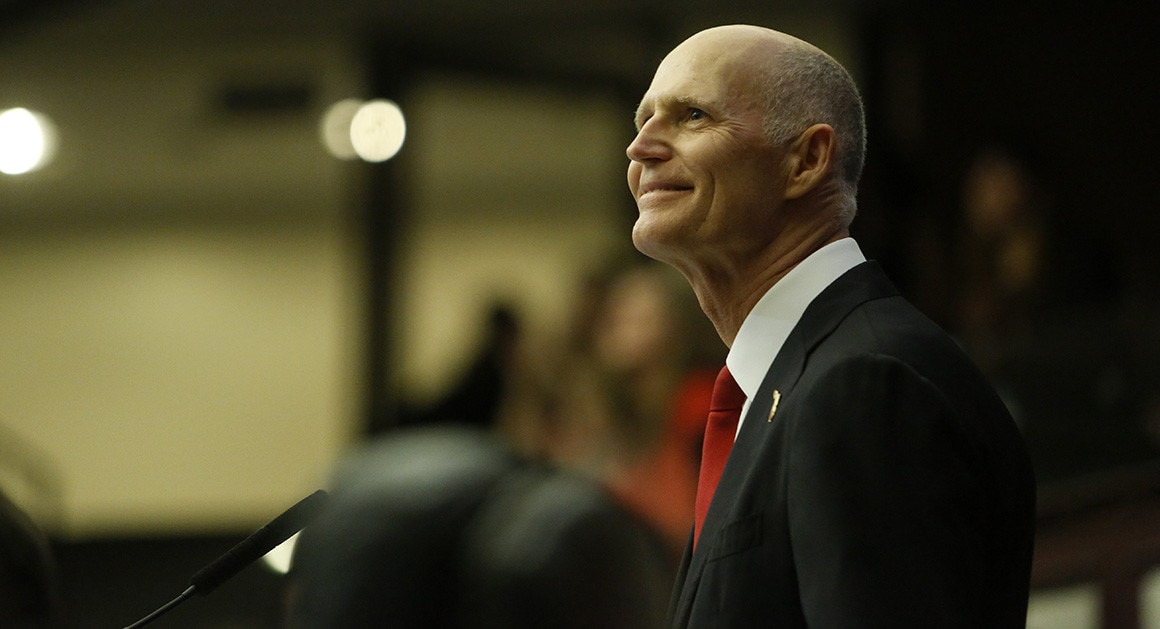 The Senator continues to worry people make too much on unemployment.
Sen. Rick Scott, known for his "Let's Get to Work" catchphrase, issued an analogous challenge to those he represents Tuesday.
In a letter to the federal Department of Labor, Scott said "due to fraud and abuse of enhanced federal unemployment benefits, small businesses (in Florida) are having trouble hiring enough people to meet demand and keep their doors open."
Benefits have their rightful place, Scott said, but so-called "abuse" presents particular challenges.
"State and federal unemployment benefits have provided a necessary source of assistance for many workers who lost their job and livelihoods due to the COVID-19 pandemic. However, abuse of these benefits hurts America's economic recovery and can be devastating for small businesses who are attempting to safely reopen," Scott wrote.
Hecontinued to cast aspersions at the unemployed, a reiteration of concerns about unfilled service jobs expressed in recent days.
"I understand that current law prohibits workers who refuse suitable work from receiving unemployment benefits. Current law also prohibits workers from remaining on unemployment simply because benefits pay them more than what they would earn after returning to work. Despite this, I am hearing from many Florida businesses and employers that finding workers due to enhanced unemployment benefits continues to be a significant barrier to adequately staffing and reopening their operations," Scott said.
He continued to press that theme in questions included in the letter.
"What is the Department's approach to actively identifying incidences of fraud where people, who have refused a suitable offer of work, continue to receive unemployment benefits in violation of current law? Is this a priority for the Department?"
For Scott, these concerns are nothing new. A year ago, as jobless rates spiked amid lockdowns and shutdowns in Florida and beyond, he cautioned that living wage-style payouts posed a "big problem."
Around the same time, Scott fretted that federal coronavirus relief "means that workers could make more money by not working than they would make if they had a job," as he wrote for Fox News.
"Most families in this country survive by not being wasteful, but by clipping coupons, by buying necessities when they are on sale, by cutting their own grass and by reusing aluminum foil," Scott added.