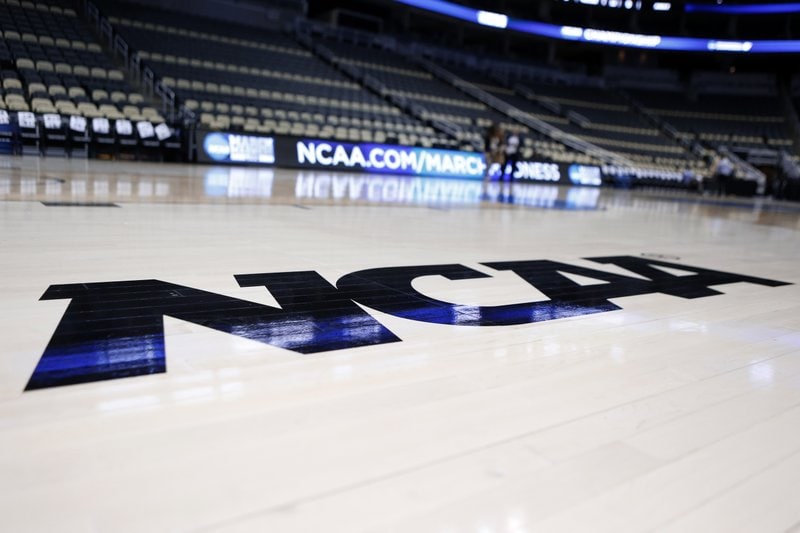 The provision balking on college athlete payments was added to a bill regulating transgender athletes.
UPDATE: The Legislature again changed course, approving another bill reinstating the July 2021 start date for the college athlete pay bill. The original story is below.
In approving a bill barring transgender athletes from participating in women's college sports, Republicans slipped in an amendment to delay a law allowing college athletes to cash in on their likeness until 2022.
That name, image and likeness (NIL) bill was approved during the 2020 Session and was set to take effect on July 1 of this year. But the bill regulating transgender athletes — which was originally positioned as a measure on charter schools — now amends the 2020 NIL law and moves its effective date to July 1, 2022.
That's a big win for the NCAA, which has vehemently opposed states individually awarding those NIL rights to college athletes.
Republicans balking on the NIL issue is notable, as they have repeatedly tried talking tough against the NCAA regarding the transgender athlete regulations. As the NCAA threatened to pull events from Florida, Republicans repeatedly stated they would stand up to the organization.
"The NCAA is not going to boycott (Florida)," wrote Republican Rep. Chris Latvala earlier this month regarding the NCAA's criticism of Florida Republicans' proposed transgender athlete bill.
"They care about one thing and it is not the student athlete. This (has) never been more clear than the most recent basketball tournaments when the women had subpar food, accommodations, and even (COVID-19) testing compared to the men's teams. The NCAA needs to worry about their house and not the (Florida) House. Until they treat men and women's sports equally they can frankly shut up."
Republicans have frequently used that type of combative language against the NCAA throughout this Session amid warnings Florida could lose out if moving forward with the transgender sports legislation.
"When determining where championships are held, NCAA policy directs that only locations where hosts can commit to providing an environment that is safe, healthy and free of discrimination should be selected," the NCAA Board of Governors said in an April news release.
"We will continue to closely monitor these situations to determine whether NCAA championships can be conducted in ways that are welcoming and respectful of all participants."
Republican Rep. Alex Andrade called that threat "hypocrisy," as the NCAA face criticism of its own for not treating women athletes fairly. And House Speaker Chris Sprowls directly stated the NCAA's position would have no effect on the Legislature.
"I certainly couldn't care less. I really couldn't," Sprowls said of the NCAA statement on Florida's transgender sports bill.
"I think that this is now a movement that you're seeing in corporate America that, whether it's the NCAA today or it might be someone tomorrow, that we're going to use our corporate largess to bully the state."
That sentiment was echoed by Gov. Ron DeSantis. "Our process is governed by people that get elected and that are trying their best." DeSantis said. "It is not to be represented and governed by large corporations and so that is not going to be the policy in Florida."
But when it came to allowing college athletes to generate income off their own name, image, likeness — a move the NCAA has opposed for decades and has stalled on in recent years despite promises to move forward — Republicans have decided to stay right in line with the NCAA's preferred position for another year.
It's true that Republicans did get behind the original 2020 NIL legislation. Republican Sen. Debbie Mayfield and GOP Rep. Chip LaMarca sponsored the bills. LaMarca in particular gave voice to the issue, but during debate on last year's measure, it was evident he felt more strongly than some of his GOP colleagues about moving forward quickly.
That hesitation won out, and not just this Session. The GOP already played nice with the NCAA during last year's debate on the NIL bill. Last year, GOP lawmakers inserted the provision stating the law would take effect on July 1, 2021 to give the NCAA time to finalize similar rules on their own.
A year later, lawmakers around the country are still trying to fill in those gaps. Now, Florida is set to give the NCAA another year of respite.
The NCAA has shown it prefers a uniform, national solution to the issue. A bill approved by Congress would also allow the NCAA to lobby for more favorable provisions in one source, rather than attempting to influence 50 different states.
While Florida was prepared to be one of those states taking action, lawmakers are seeking to put off the issue until July 2022, at the earliest.
The one wild card is Gov. DeSantis. He can still veto the overall legislation, which would both ax the transgender athlete regulations and also leave the NIL bill as is, with the July 1, 2021 effective date.
It's unclear whether DeSantis would buck his party on such a heated issue, especially after the transgender athlete provision was pushed through so dramatically. But such a move wouldn't be without precedent.  Earlier his year, Republican Gov. Asa Hutchinson of Arkansas vetoed a measure denying transgender youth certain health care options.
The Arkansas legislature eventually overrode that veto, but DeSantis could follow in Hutchinson's footsteps here. While that would align with the NCAA's view on the transgender athlete issue, it would allow Florida to show that when it comes to NIL rights, Florida "is not to be represented and governed by large corporations."