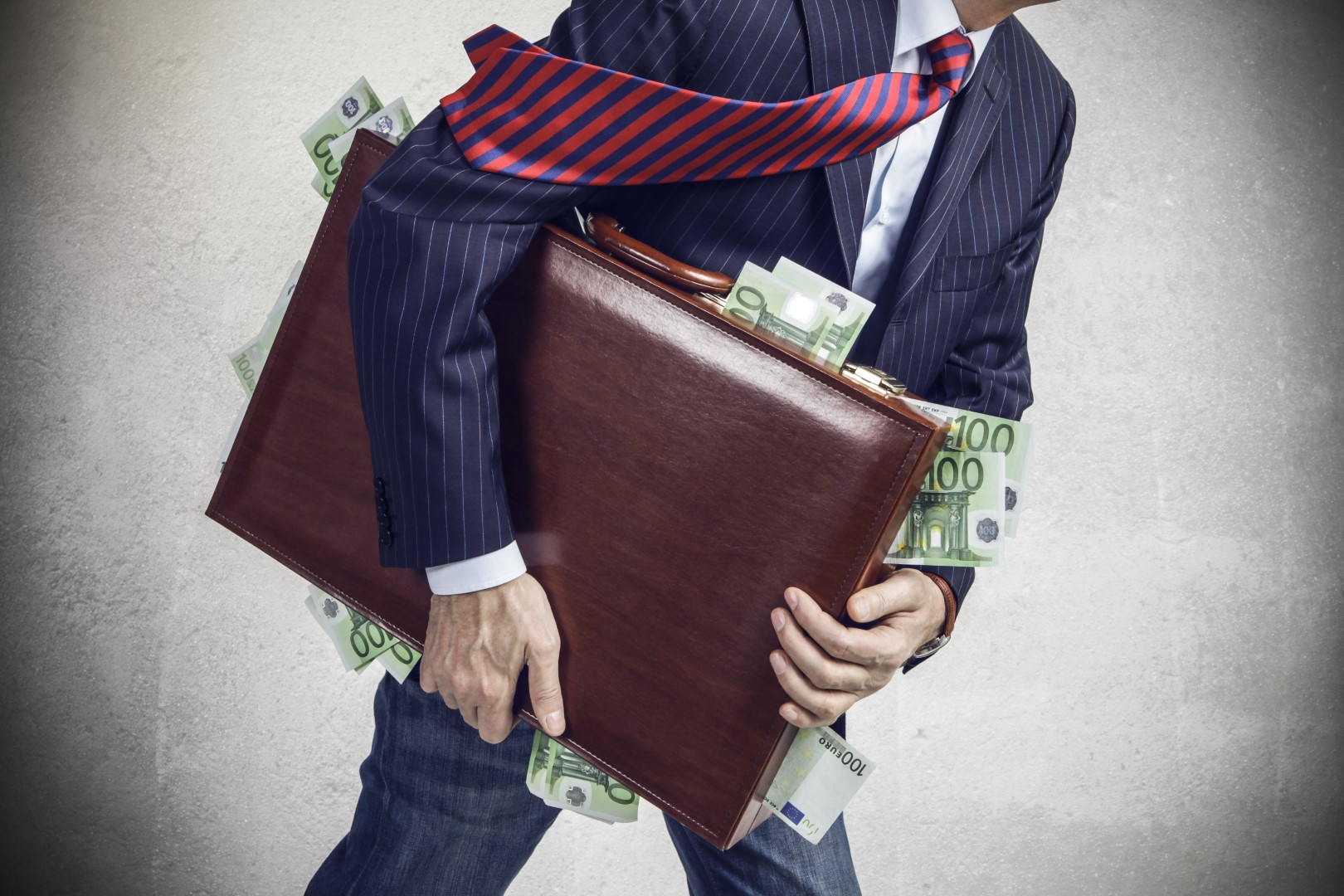 As Senate races heat up, the cash dash begins.
Senate shake-up
The 2022 primary races for Senate in Northeast Florida are heating up.
The race to succeed termed-out Aaron Bean in Senate District 4 will see three state Representatives stack dollars this summer and fall. 
Two are off to fast starts: Rep. Jason Fischer entered Session and the compulsory fundraising pause with $900,000 banked. Rep. Clay Yarborough had raised $400,000. Rep. Cord Byrd, with roughly $80,000 raised, has ground to make up.
Senate District 6, where former Democratic leader Audrey Gibson is termed limited, will see an exciting battle between two political veterans gearing up for tough campaigns.
State Rep. Tracie Davis hasn't filed yet, and isn't necessarily close. She is eyeing the Special Session and the redistricting fight ahead.
However, Jacksonville City Councilman Reggie Gaffney is in the race. Gaffney welcomed gubernatorial candidate Charlie Crist to town last week, and told Bold he was a couple of weeks from making a decision.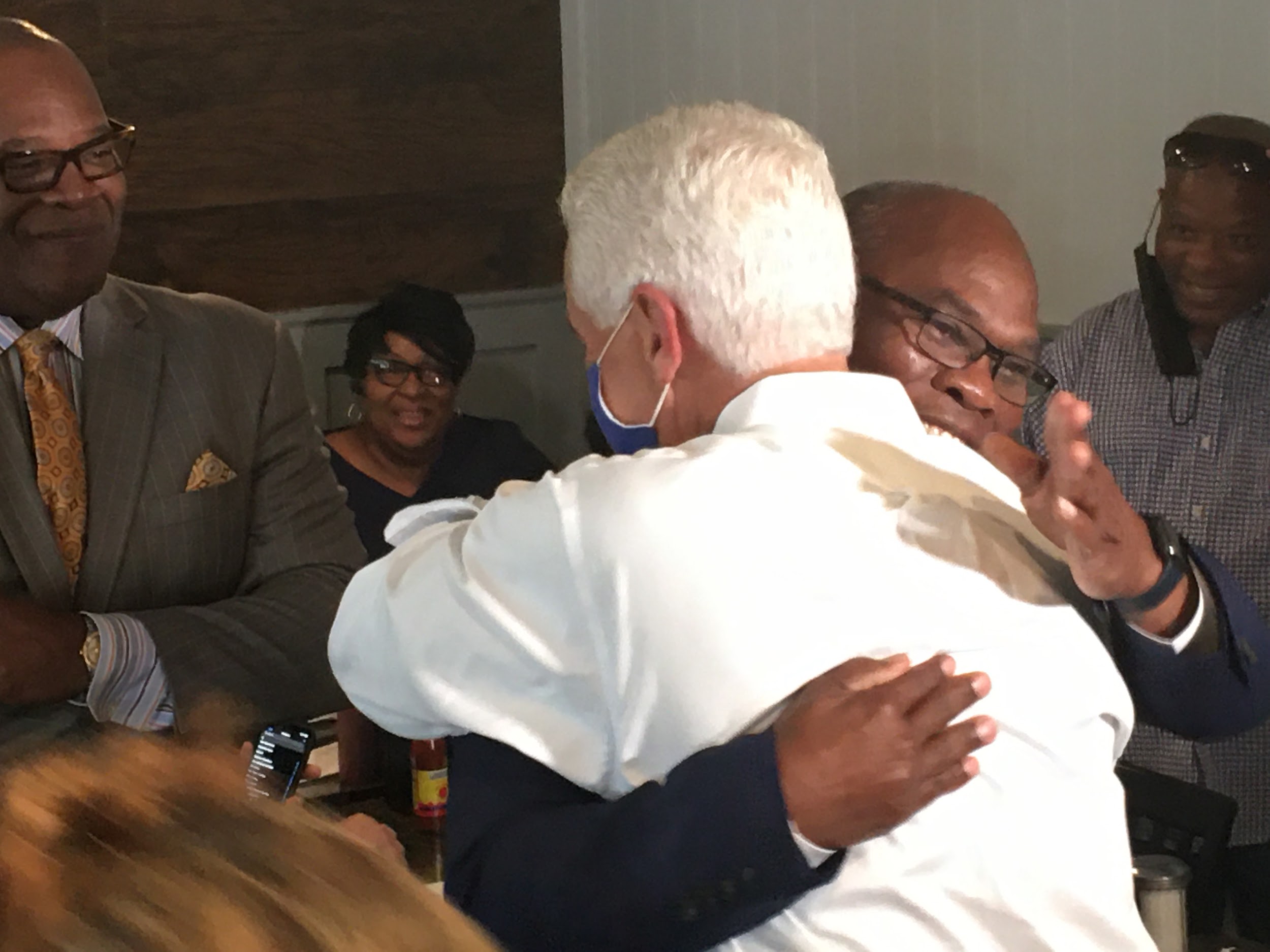 Gaffney is one of the more influential dealmakers in Northeast Florida politics, and he will draw support from Republican donors. We can assume that an NPA candidate files to close the primary so that the Davis v. Gaffney race is a Democrat-only primary. 
A third candidate, Brooklyn Owen, has filed, but she is a political newcomer. 
While we are still waiting for clarity on how the state House races will look, the Senate races each are a natural culmination of dynamics and story arcs. 
Freedom of choice
Gov. Ron DeSantis spotlighted a parochial school in Northeast Florida Tuesday, with a regional ceremonial signing of legislation expanding scholarships. 
DeSantis was at the Christ the King Catholic grade school in Jacksonville's Arlington neighborhood for the event.
Behind the Governor were a group of legislators: Sen. Aaron Bean and state Reps. Cord Byrd, Wyman Duggan, Sam Garrison, and Clay Yarborough waited patiently, as the event started roughly 40 minutes late.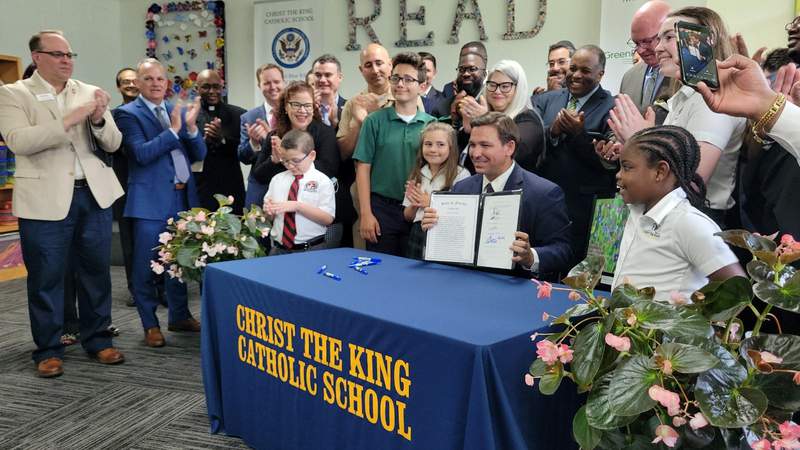 "We're going on offense. We're going to expand choice," DeSantis said, saying "tens of thousands of families" would benefit.
Education Commissioner Richard Corcoran, currently in the mix for the presidency for Florida State University, said working for DeSantis was "quasi-exhausting," given the pace of innovation from the Plaza Level. 
Corcoran called the bill the "largest expansion of school choice" that "not only transforms their minds, hearts, and souls," but that of the community and the state. 
Sen. Aaron Bean, who represents the district containing the school, gave props to the representatives on hand for "one of the best legislative Sessions Northeast Florida has ever had," a story that remains to be told, he said. 
Welcome to Jacksonville Governor Desantis. We got your back! pic.twitter.com/R0DBNi4H3s

— Aaron Bean (@AaronPBean) May 11, 2021
Bean said the bill "empowers families," noting that the scholarship money goes to the student and the families.
"And then they choose. They choose what is best for their kids," Bean said.
Slow start
The last time House District 11 opened, strong fundraisers filed and showed institutional support from statewide stakeholders well ahead of the primary.
This time around? There doesn't appear to be any such urgency from the three candidates filed.
The leading fundraiser, Jacksonville Beach trial lawyer Heath Brockwell, has yet to find anything that one could spin as front-runner traction. April was his weakest of three months collecting checks, with just $3,800 raised and just over $16,000 on hand.
His opponents haven't done anything yet, meanwhile. Hilliard MAGAist Bo Hodges and Jacksonville Beach podcaster Matthew Collins have raised $105 between them. To put it in perspective: that will buy you three drinks at a beach bar and a parking ticket as a souvenir, but it won't go far on a campaign spanning two counties. 
Expect more candidates to file. 
Ray of sunshine
A former state Representative and frequent candidate for office continued to bank in his latest comeback bid in April in Southside Jacksonville's House District 12.
Lake Ray continued predictably steady fundraising, hauling in over $17,000 between his campaign account and a newly launched political committee, A Stronger Florida for Us.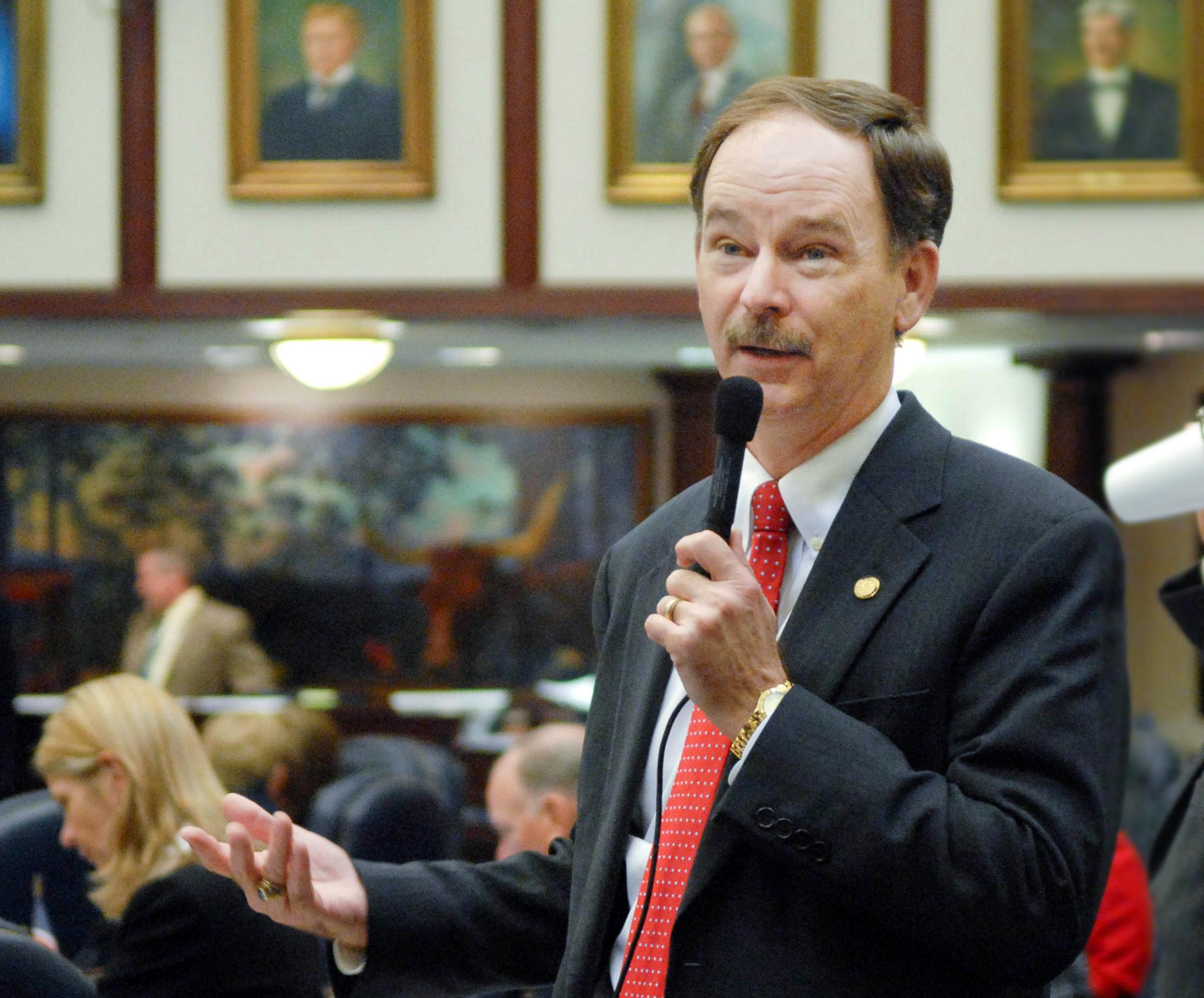 Ray raised over $15,000 in hard money, with charter magnate Gary Chartrand and the Orange Park Kennel Club among those anteing up for the former four-term legislator's return bid. He raised $2,000 more to his political committee, and all told has over $55,000 raised.
Finalizing the field remains to be seen. Ray's entry to the race preceded the exit of an already filed candidate, Rogers Towers lawyer Adam Brandon, who transferred his campaign into House District 16.
Some contend a candidate linked to the Lenny Curry political machine may enter the race, but that hasn't happened yet. 
Ray lost bids for U.S. Congress and Duval County Tax Collector in recent years, but he's a known commodity in this district and will be a formidable competitor in the primary. Republicans have not faced a serious challenge in HD 12. 
As mentioned above, Rep. Clay Yarborough, the incumbent, is running for the state Senate. 
Brandon bankroll
Adam Brandon is a newcomer to the House District 16 race, moving his campaign over from the Ray faceoff in HD 12, but he has strong fundraising to stake him.
Brandon raised $14,155 in April to his campaign account, which now has $67,015 raised and nearly $65,000 on hand. April donors include the Fiorentino Group, City Councilman Rory Diamond, and former City Councilman Matt Schellenberg. He raised another $5,000 in April to his political committee, "Genuine Conservatives."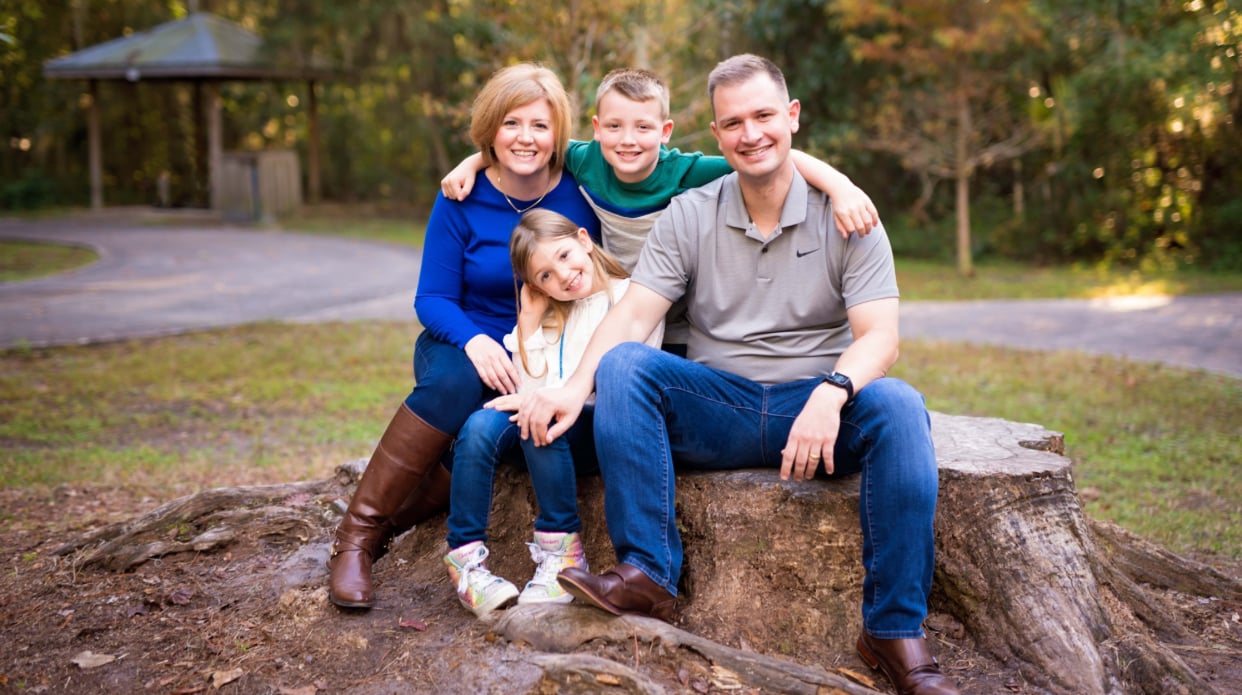 The candidate appears to have the inside track with the establishment. March donors included Jacksonville City Council members Kevin Carrico and Randy DeFoor and charter school magnate Gary Chartrand. Ramona Rood is the treasurer for the Brandon campaign.
HD 16 is the home district for Jacksonville Mayor Lenny Curry, who played a kingmaker role in 2016, backing Fischer over veteran politico Dick Kravitz. 
Stevenson challenger
A November race awaits in northern St. Johns County's House District 17, where a Democrat has filed to oppose Rep. Cyndi Stevenson. But history tells us it won't be particularly competitive.
Ed Slavin filed on May 5. He will also serve as campaign treasurer.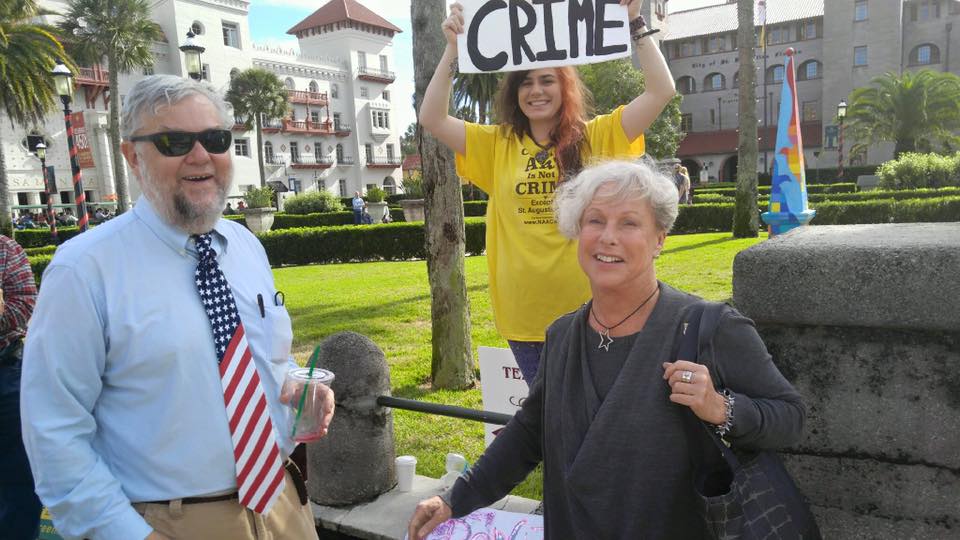 Slavin, who lives in St. Augustine, will be taking a circular path to the ballot, should he qualify. The local Historic City Blog took a deep dive into Slavin's curriculum vitae, including describing how he was disbarred as a lawyer in Tennessee. He is now a citizen journalist.
"His controversial, provocative and often 'in-your-face' personality makes the 62-year-old unpopular with those whom he alone chooses to ambush," Historic City contends.
Slavin is a serial candidate, though one who has difficulty translating with voters. He finished dead last in his bid for the Anastasia Mosquito Control Board in 2020, as the Florida Times-Union reported at the time. 
Stevenson has raised roughly $27,000 for reelection so far. In 2020, she got nearly 68% of the vote against Navy veteran Dave Rogers, that year's Democratic nominee. 
Davis dollars
The 2023 race for Jacksonville Mayor took a familiar path in April, with one (not quite) candidate's soft money again eclipsing the efforts of the two filed candidates.
Former state Rep. Daniel Davis, who currently helms the Jacksonville Chamber of Commerce, continues to bank money to his statewide political committee, Building a Better Economy.
Davis raised $167,515 in April, and he's over the $2 million mark since he reactivated the account earlier this year.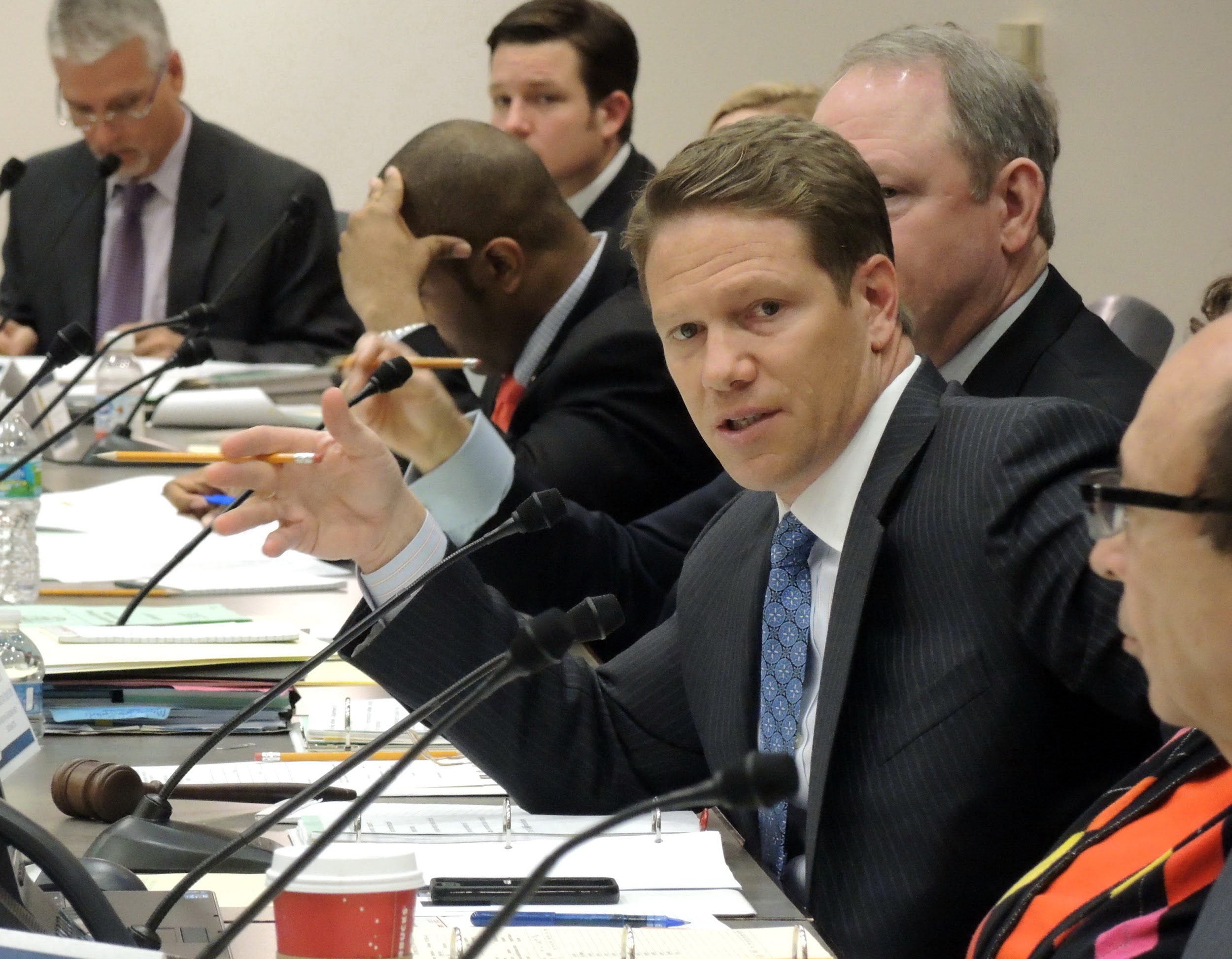 Jacksonville City Council member Matt Carlucci has roughly $700,000 to deploy, after raising approximately $70,000 between his campaign account and his Next Generation Jax political committee.
The take puts him well ahead of the only other filed candidate in the field, as Council colleague Al Ferraro continues to underperform. Ferraro raised under $10,000 in April, and has raised under $35,000 so far.
Launch money
The cash chase in the 2023 campaign for Jacksonville Sheriff has officially begun, as the first candidate filed her first fundraising report this week.
Officer Lakeisha Burton, assistant chief of community engagement with the Jacksonville Sheriff's Office, is running as a Democrat, raising north of $22,000 in April.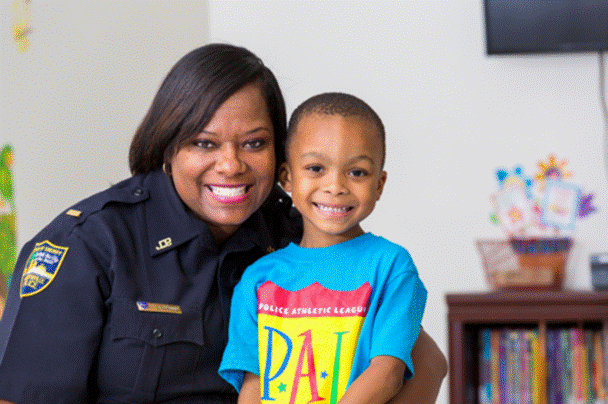 Burton drew support from former state House hopeful Joshua Hicks, former City Council candidates Jimmy Peluso and Diallo Sekou, and former CSX executive Michael Ward.
Burton will likely have competition soon. Seven people ran in the March 2015 election for Sheriff, a blanket primary from which two (current Sheriff Mike Williams and Democrat Ken Jefferson) emerged. 
Civic Council OKs tax hike
The Jacksonville Civic Council is the latest group to support a proposal to raise Duval's gas tax by six cents a gallon, money that Curry sees as key to fulfilling long-ignored infrastructure needs.
However, they seek a modification, including halving the money for the Skyway/Ultimate Urban Circulator. The other $190 million goes for "road and transportation needs across the county to improve travel times, ease congested traffic areas, improve walkability and enhance pedestrian and bicycle-friendly transportation options."
The letter also reminds Council members that they have a "duty to vote" if they want to float a referendum again.
A City Council committee of the whole meeting about the tax proposal looms Wednesday afternoon, and the Civic Council guidance should help keep some people in line, one would figure. 
Homes for Heroes
The leader of the Navy to Navy Homes for Heroes program in North Florida has been recognized for developing one of the top chapters of the organization in the United States.
Mario Gonzales, who founded the Navy to Navy Homes for Heroes operation based in Jacksonville, has been named as the top donating organization for Homes for Heroes in the United States. Homes for Heroes raises donations to help find homes for military veterans and the organization founded by Gonzales focuses on getting housing for U.S. Navy veterans in North Florida.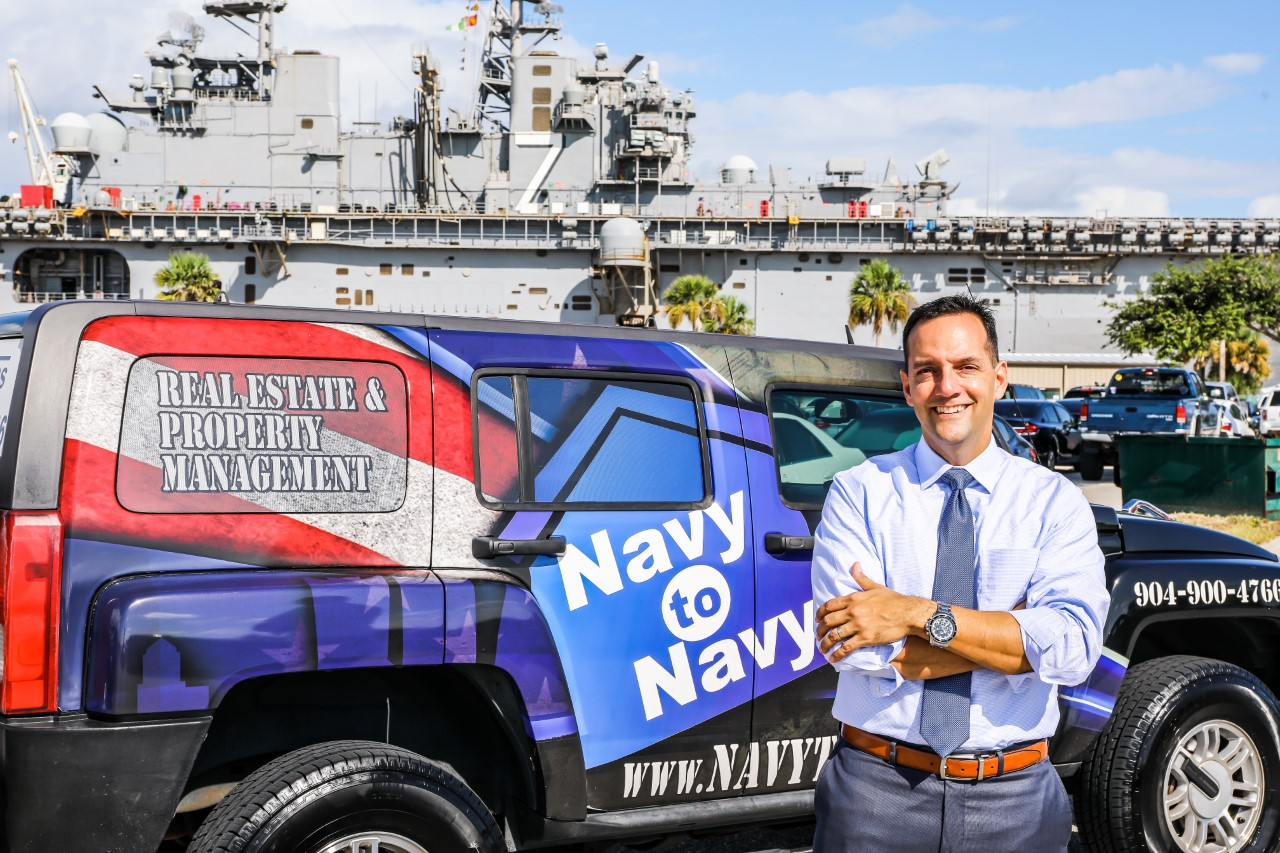 The North Florida-based chapter raised more than their projected $2 million in donations in the past year. That funding also goes to veterans of several military branches, first responders, teachers and other front-line workers during the coronavirus pandemic. More than 1,000 families received help for housing costs through the program that Gonzales manages. 
"We assist those who have served our country and local communities with homes and comfort," Gonzalez said. "Men and women in the helping professions can experience distance, time, logistics, and budget challenges during the housing process and also need assistance in everyday living."
"Mario and his entire staff have achieved so much, and I don't just mean in the number of people they've served," said Abby Waltz, national director of Homes for Heroes. "They are caring and knowledgeable real estate professionals, and we are so honored and grateful to have a group of their caliber with us at Homes for Heroes."
NEFAR donation
The Northeast Florida Association of Realtors has made a substantial financial contribution to help future victims of disasters.
NEFAR officials announced they contributed $250,000 this month to the Realtors Relief Fund. Marking the 20th anniversary of the relief fund, NEFAR announced the donation to the national organization dedicated to providing housing to those made homeless due to a disaster ranging from fires to hurricanes to tornadoes, among other trying emergencies.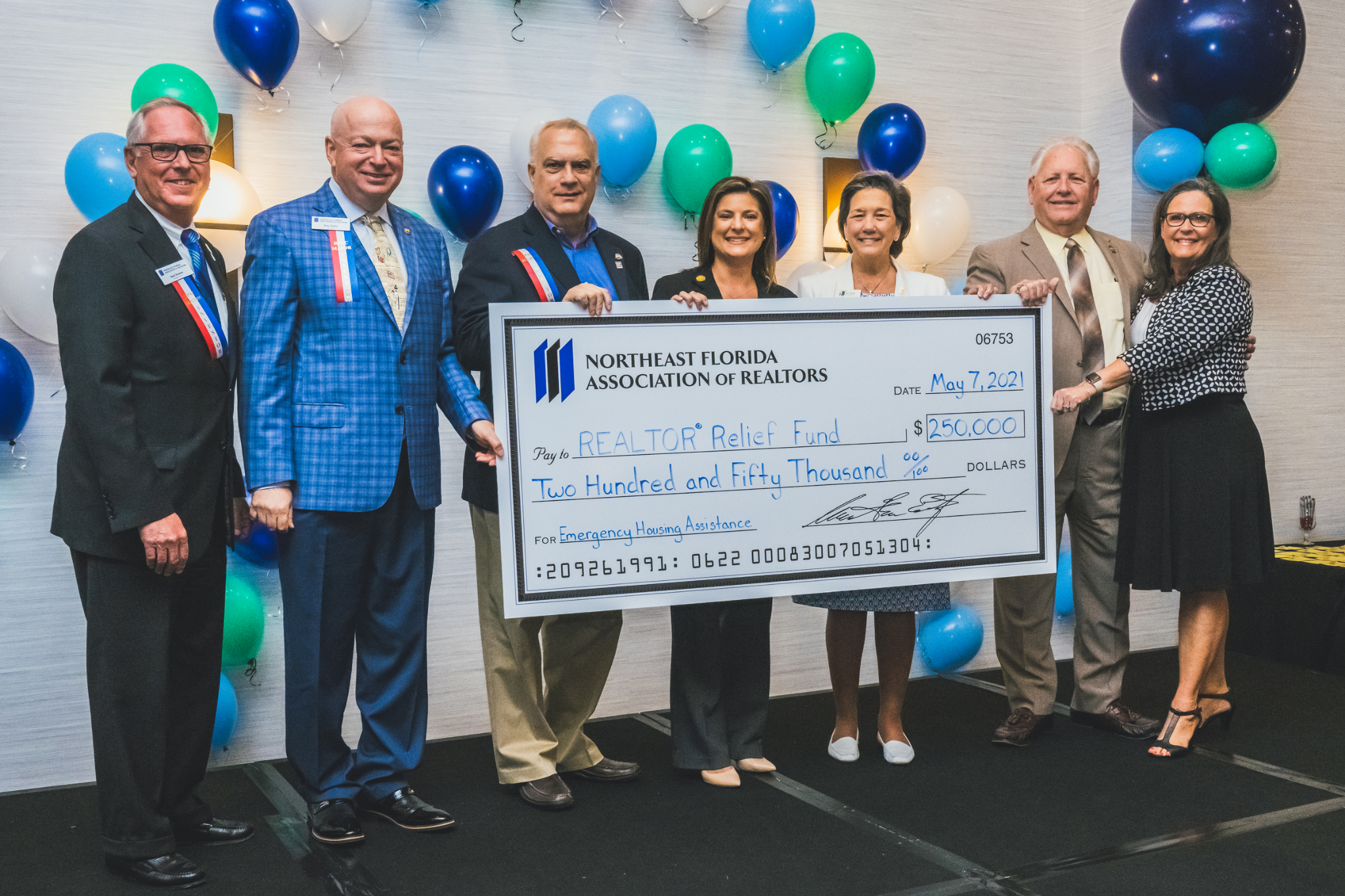 "Realtors understand the strength of community, and they realize the enormous benefit of people being able to quickly repair or rebuild what they have lost," said Cathy Whatley, a NEFAR member. She served as the first vice president of the National Association of Realtors in 2001 when RRF was founded.
"In order to be an early responder, it is necessary to have funds on hand so financial assistance can immediately be sent to individuals in areas hit hard by a disaster. This generous contribution by the Northeast Florida Association of Realtors will help ensure the Realtors Relief Foundation can continue to be positioned to quickly respond should a disaster strike."
The Realtors Relief Fund was established in the immediate aftermath of the terrorist attacks on the United States on Sept. 1, 2001.
Survey says
Jacksonville city officials are now developing a master plan for urban libraries in the city, and they're looking for input from the public.
The overall design plan targets five urban libraries in the city, including Bill Brinton Murray Hill, Brentwood, Brown Eastside, Dallas Graham and Westbrook. Jacksonville hired design firm Aaron Cohen Associates to develop the master plan.
The contractor has established the 21st Century Urban Branch Library Envisioning Project in Jacksonville. Feedback from Jacksonville residents will play an important role.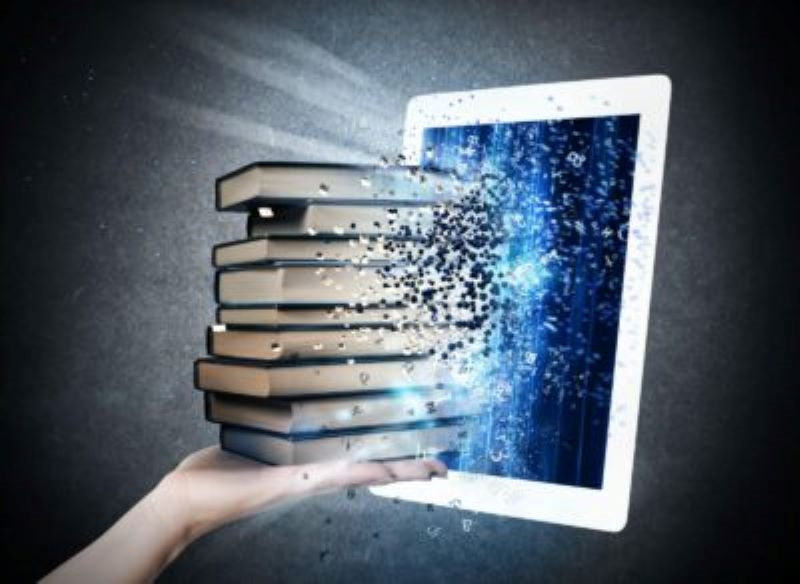 A survey is now open online. To provide input, residents can go to the website.
The website states, "The study will assess the current facilities against the communities' needs and will attempt to develop recommendations to enhance, renovate, expand or replace them, while also providing estimates for the funding necessary to move each project forward."
The survey asks several questions: What's the best thing about urban branch library locations, what is the main reason residents use the libraries, and others. There are 18 questions, most of which provide multiple choice answers.
Curry said the program and survey are vital to maintaining public access to the library system.
"I hope all Duval residents who care about the success of their families, friends and neighbors will take this survey to help maximize the impact of this project," Curry said.
Slime science
The Tutoring Club of St. Johns, with the St. Johns County Chamber of Commerce, are joining forces to show off the "Science of Slime" this month.
A free open house and ceremony will be held from 12:30 p.m. until 4 p.m. on Saturday, May 22, at the tutoring center's newest location at 2851 County Road 210 West in St. Johns that will feature the use of slime.
That's not as slimy as it sounds. Slime is a toy of gooey substance that helps children with tactile experiences and develops motor skills. The open house will feature slime and multiple children's activities during the event.
"We look forward to introducing our center during the open house with programs and services that can enhance the learning capabilities of most children," said Kimberly Mullins, owner of the tutoring center. "The timing is perfect to think about preparing students for the summer and the upcoming school year with math, reading, science, and beyond.," she said.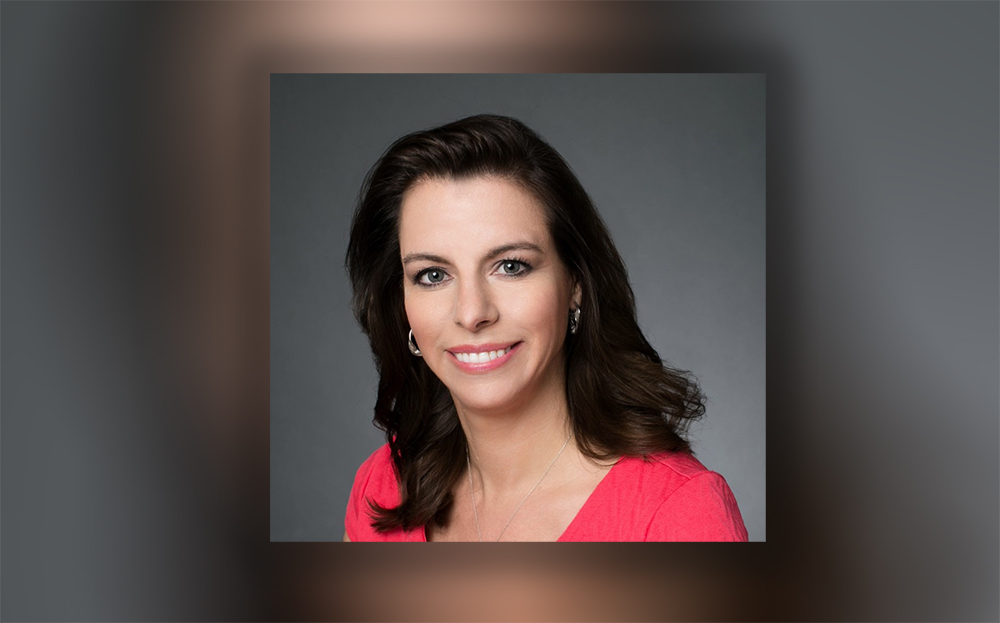 While the open house and additional events are free, officials ask those interested to register for the open house online by visiting the tutoring center's website.
The tutoring center features services to help improve performance for school children in St. Johns County. 
Tebow time?
The Jacksonville Jaguars may not have figured out the tight end position, but they finally seem to have figured out promotion.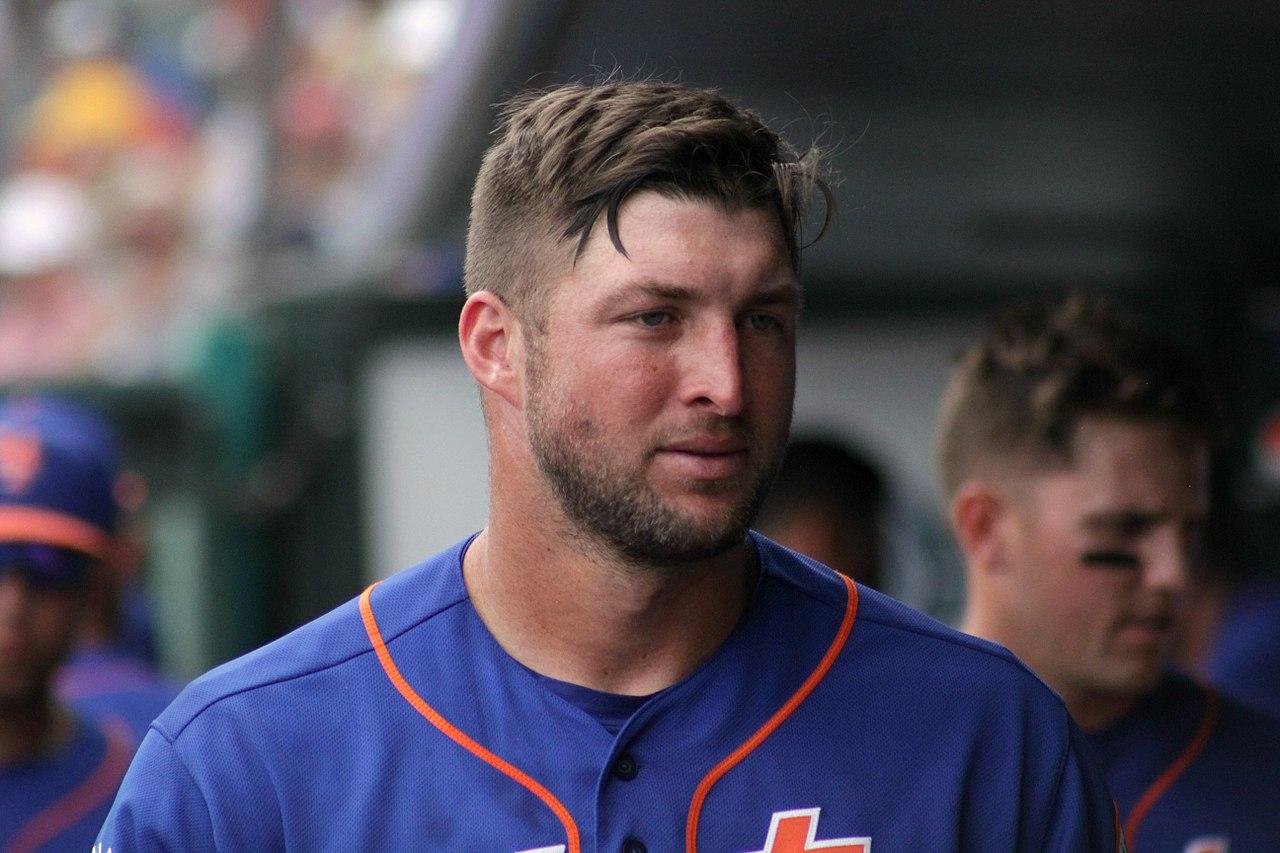 The expected signing of Tim Tebow to play TE may not pan out. 34 is old for an NFL player, and Tebow hasn't been hit on an NFL field since the Barack Obama presidency.
That's a long time ago!
He's never shown an ability to catch the football before now. He may have blocked more than the average quarterback, but there will also be a learning curve. 
But all that said, there's no reason not to give Tebow a shot. It's May, not December, and it's a season in which all the "what ifs" surrounding this historically sad-sack franchise can be put aside, in favor of hope. 
The Jaguars may have another losing season. But what's clear is that it won't be boring, unlike so many in the past.