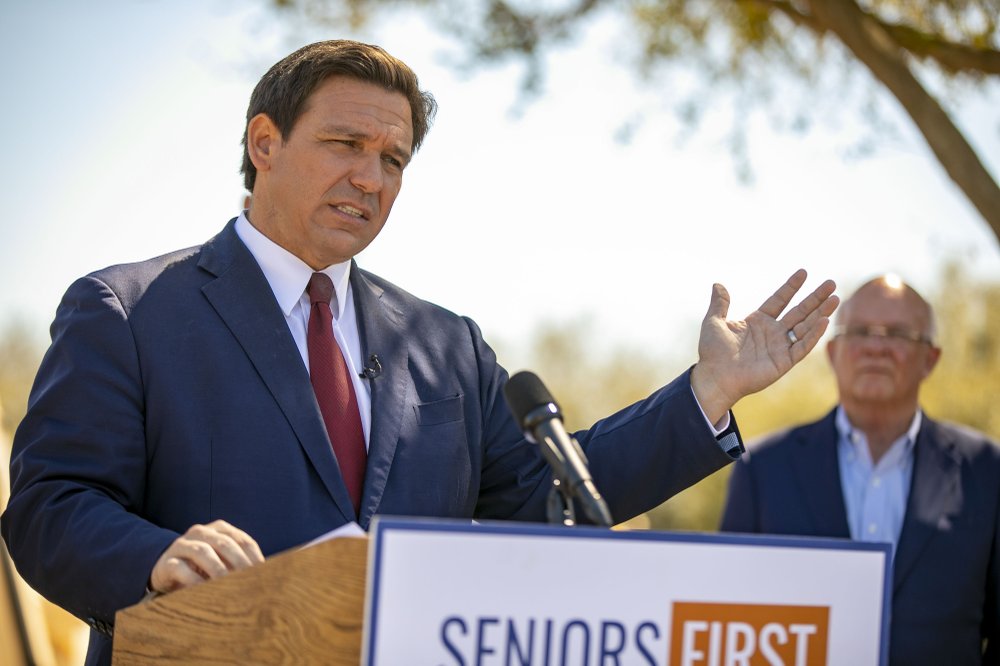 The 'What They Are Saying' email resurfaces from the Governor's Office.
In recent years, Florida governors have used the "What They Are Saying" email as a way to aggregate supportive statements about controversial policies.
Up until now, those communiqués typically have featured bold-faced names, such as those of legislators or heads of industry organizations, pointing out the wisdom of a given policy.
Gov. Ron DeSantis on Wednesday used the format not to push a controversial policy move, but to seemingly offer rhetorical support for the Governor's agenda writ large, in "What they are saying: Florida parents, nurses, small business owners, educators, hospitality workers, and cruisers applaud Gov. Ron DeSantis' policies."
The comments had a common theme.
A nurse from Vero Beach said DeSantis was "an inspiration and a big reason we have decided to remain in Florida even though we have family and new grandbabies in another state. We just know there is no other governor who will look out for our well-being and protect us as you do."
Kimberley Herrala Scott, described as "a concerned mom and new Florida resident moving from California," offered a similarly impassioned endorsement of the leader who inspired her to move from the Golden State.
"I would say what drew us to Florida is Gov. DeSantis. It seems like he's the complete opposite of Gov. Newsom. It's like the tale of two states. You see what Newsom is doing, and it's a lot of 'do as I say and not as I do.' You look at the economy, the destruction, the homelessness, that Newsom has caused," Scott said.
"Disney World is open. This was our only escape," she added.
"You have so much on your plate and you fight for all. I would like to say kudos to you for trying your best to get (Florida) running again," said an "avid cruiser" from Port St. Lucie.
DeSantis will appear on a Newsmax town hall Wednesday evening, where he no doubt will hear similar things from a live crowd in The Villages with host Sean Spicer.