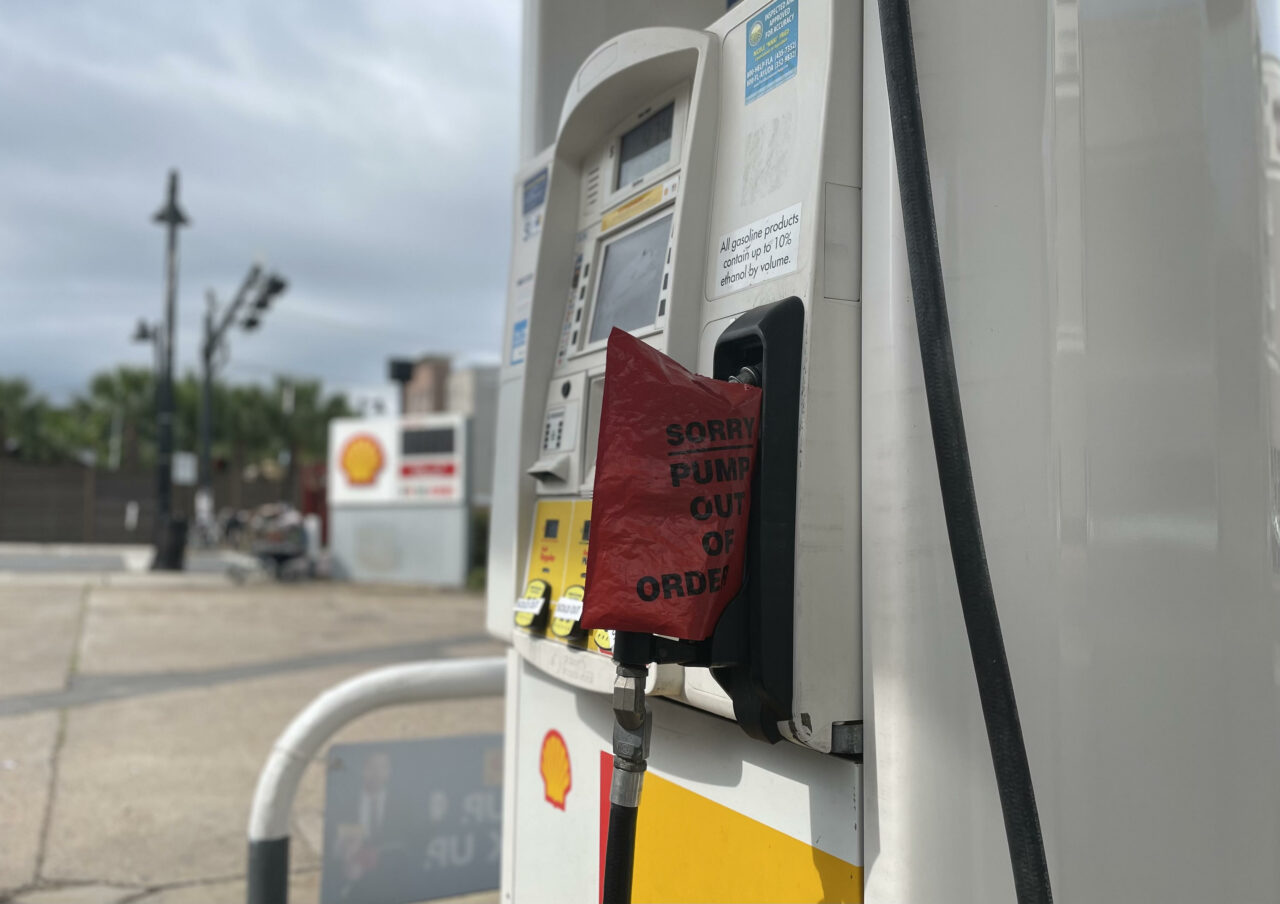 'This is a critical infrastructure for our country that was attacked.'
Gov. Ron DeSantis on Wednesday called on the federal government to take more action on the fuel shortage and pipeline hack impacting Florida and other Southeastern states.
"We really do need the federal government to step up," DeSantis said at a press conference in Tarpon Springs. "Initially, they were acting like it was just a private matter. I mean no, this is a critical infrastructure for our country that was attacked, that can interrupt people's daily lives and our economy."
The Governor's remarks come after a ransomware attack shut down a major fuel pipeline servicing the nation's East Coast, prompting Floridians to flock to their nearest gas station.
A ransomware attack is typically executed by hackers who compromise a company's data and demand payment to restore it. The FBI has attributed the hack to Darkside, a Russian online criminal operation.
In response to the growing lines at gas stations across the Panhandle, DeSantis and other state leaders, including Agriculture Commissioner Nikki Fried, have urged Floridians to calm down and not hoard fuel.
DeSantis also declared a state of emergency, paving the way for a National Guard activation if needed and relaxing restrictions for trucks carrying fuel into the state.
"We'll continue to be standing by to respond to anything that we can do, but we have done the emergency and we are seeing some bigger trucks bring more fuel in," DeSantis added.
Notably, North Florida's fuel shortage is being driven primarily by panic as the bulk of the state's fuel is transported via seaport. Nevertheless, lines on Wednesday continued to grow at stations in Tallahassee to Panama City.
"You do see shortages, but also, that's compounded with some panic buying," DeSantis said. "Look, if you need gas, get it. But you don't need to be hoarding it right now. That's going to make it worse."
The American Petroleum Institute held a media briefing Wednesday, with experts on the supply chain saying claims of a gasoline "shortage" are a misnomer.
"This is not a gasoline shortage. We have an abundant supply of fuel. American refineries are running, we're just working through the challenges of getting the fuel to each of the customers and communities served by the Colonial system," said Susan Grissom, chief industry analyst for the American Fuel and Petrochemical Manufacturers.
The AAA Auto Club issued a news release Wednesday that said Florida, for the most part, is not heavily reliant on the Colonial Pipeline. Ninety percent of Florida's gasoline comes in through the state's ports on cargo ships and is driven to retail pumps in tanker trucks, the organization said.
"This is not a refinery issue. Gasoline is still being made, and fuel continues sailing through Florida ports, regardless of whether Colonial Pipeline is operational," AAA spokesman Mark Jenkins said.
Still, convenience stores where most Americans fill their gas tanks have seen a rush of customers.
"We are seeing outages at stores that are not connected to the Colonial Pipeline," said Jeff Lenard, vice president of strategic industry initiatives for the National Association of Convenience Stores.
Colonial Pipeline said Wednesday evening it had initiated the restart of pipeline operations.
President Joe Biden and the federal government, meanwhile, are working with the company to resume operations.
The hack prompted a national emergency declaration, with states like North Carolina and Florida following suit.
___
The News Service of Florida contributed to this post. Republished with permission.