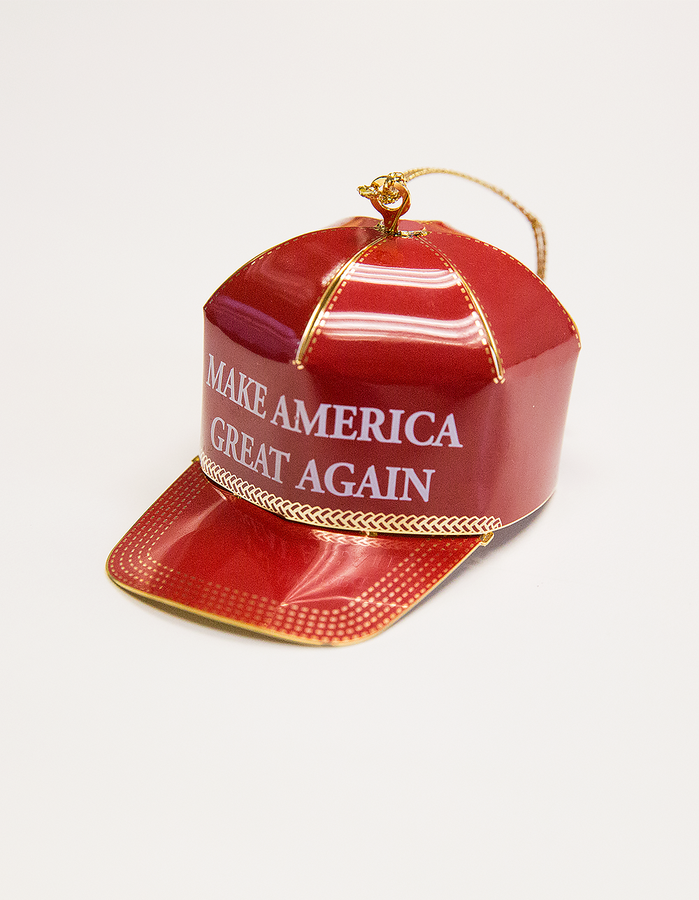 Greenberg Research found the former President's base dominating in battleground states, including Florida.
A poll from a Democratic firm shows Republican voters aligned with former President Donald Trump and engaged in midterm politics. That finding is only intensified in battleground states, including Florida.
The Greenberg Research poll focused on voter intensity levels in the states and Congressional Districts that will likely decide who controls Congress after 2022. It found 68% of Republican voters report the highest level of interest in the midterms, compared to 57% of Democrats.
There are no state-by-state breakdowns in a six-page polling memo released by Democracy Corps, the firm founded by Greenberg and famed Democratic campaign consultant James Carville. But the poll seems to paint a pessimistic picture for the party at a time when it controls the White House, Senate and House.
"We were also surprised by how much Donald Trump's loyalist party is totally consolidated at this early point in its 2022 voting and how engaged it is," Greenberg writes. "Yes, they have pulled back from historic presidential year levels: the percent scoring 10, the highest level of interest in the election, has fallen from 84 to 68%. But Democrats' engagement fell from 85% to 57%. Republicans are following their political theater much more closely than are Democrats — producing an 11-point gap."
Midterms historically provide bad news for the party in control of the White House. Voters on the winning side tend to step down interest, while those out of power become energized in opposition to unfolding policies.
Democrats hoped to fight history, as President Joe Biden aggressively pursues a progressive agenda and Trump continues to drive infighting among the party out of power, recently cheering the ouster of GOP Conference Chair Liz Cheney, one of the Republican House members who voted to impeach him as he left office. Trump has also continued to insist the 2020 election was stolen from him.
Greenberg, though, sees strategy in that, and said it has kept political engagement among the Trump wing of the GOP high. Trump loyalists make up 58% of Republicans nationwide, and 67% of Republicans in battleground states and House districts.
Spinning up theories of a stolen election, however unfounded, has resulted in a crackdown on voting restrictions in cities, many of which helped swing states to Biden.
Among self-described Trump loyalists focused on congressional elections in 2022, 97% will vote for Republicans and 76% report a level 10 interest in voting. About 96% of evangelical voters will vote Republican, and report similar enthusiasm. About 95% of Trump-aligned voters will vote GOP though just 62% report intense interest.
Meanwhile, 70% of moderate Republicans expect to vote Republican and 13% will vote Democrat, but only 37% have high interest in 2022.
The poll also found conservatives engaged over a number of nativist policies, alarmed at the direction of the nation.
"This survey shows what are the true drivers of GOP identity — the deep hostility to Black Lives Matter, undocumented immigrants, and Antifa," Greenberg writes. "And imagine their reaction to the flood of unaccompanied children at the border, the guilty verdict in Minneapolis, and Black Lives Matter protests after each police shooting of unarmed Blacks."
Yet "alarmingly, Democrats are barely following politics," he writes.
The survey holds some good news for Democrats. Biden holds greater approval ratings than Trump. About 49% of voters approve of Biden, four percentage points more than the 45% who disapprove. Meanwhile, Trump is 5 points underwater, with 46% approving and 51% disapproving. Greenberg expresses skepticism, however, that Biden's current approval ratings will stem the losses expected over the enthusiasm gap.
Some major Democratic constituencies show high interest in the midterms, including 81% of Black voters who intend to vote Democrat, but just 56% express level 10 engagement. And that's the high level of interest of key blue blocs. Just 59% of unmarried women will vote Democrat and 55% show high enthusiasm to vote. About 66% of all voters of color will vote Democrat and 53% have high interest in the next election.
All those scores show Democrats holding their base together, but show little reason to predict high turnout levels.
Greenberg does, amid the dour statistics, offer Democrats a strategy to pursue during the next year and a half with full control of the federal government.
"Democrats and Joe Biden need to show that they are helping people in historic ways, and it will all be put at risk if Trump's Republican Party retakes the Congress and reverses the gains," he writes. "With fairness, we are many chapters away from being able to tell that story and make that contrast. Much of that gain is delivering materially to offer an economic and class contrast with the Republicans."