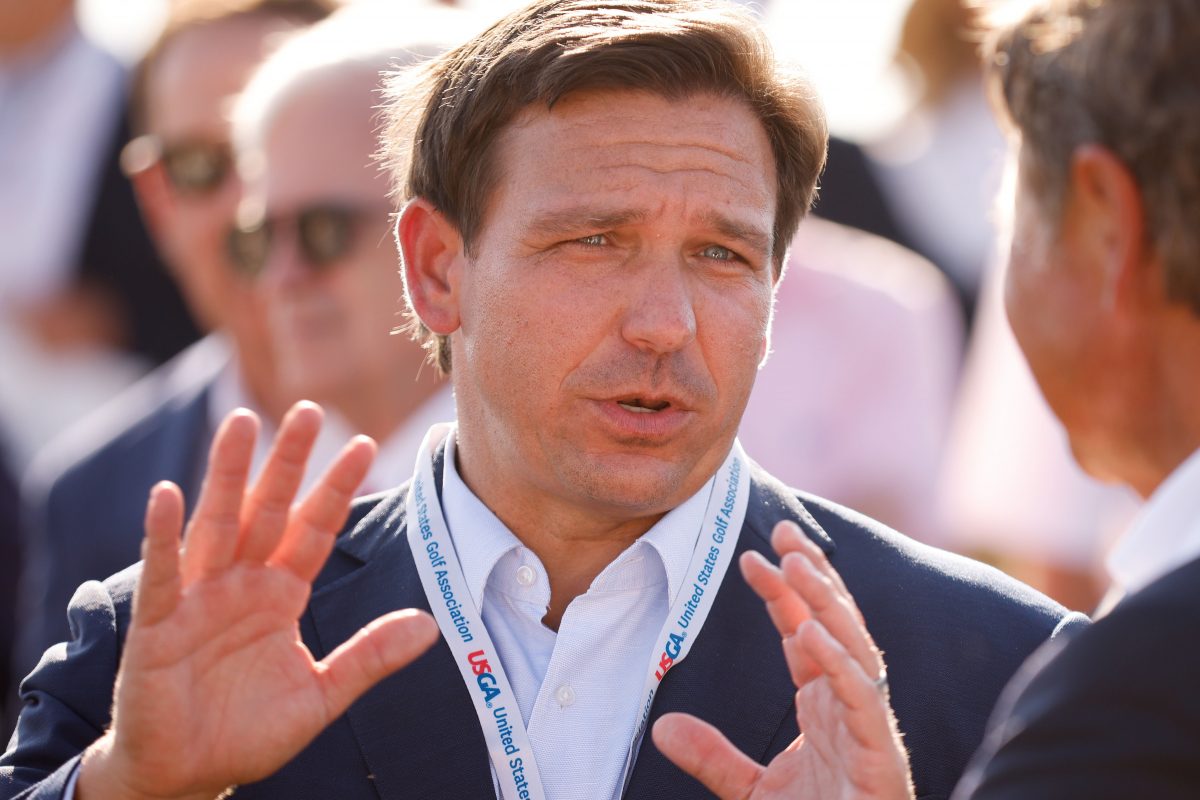 Some member projects got axed from the $101.5 billion budget.
Gov. Ron DeSantis did not spare Northeast Florida priorities from his $1.5 million list of vetoes.
DeSantis, who signed the fattest state budget in history — a $101.5 billion document padded with virus relief funds from the federal government — approved more than $100 million in spending, but took the scythe to a few local projects along the way.
Among them: HB 3169, a coding program for young Black males in Jacksonville that would have commanded $1 million in state funds. That request for Coding in Color was sponsored by Rep. Angie Nixon, a first-term Jacksonville Democrat, and South Florida Sen. Shevrin Jones.
The program is designed to provide coding instruction to students with an interest in math and science through an introduction to computer science foundations.
The veto caught Ronnie King, the listed requester on behalf of Duval County's 100 Black Men group, by surprise. He expected that with all the money in this year's budget, a STEM program for youth who need it the most would survive the veto list.
"It's going to hurt for sure," King said, with the organization now scrambling for money for pivotal summer programming.
Nixon says the ask will be made again next year.
Coding in Color was just one of a number of regional vetoes.
DeSantis also vetoed $200,000 for a Jacksonville homeless mission, a bipartisan request from former Democratic caucus leader Sen. Audrey Gibson and Republican Rep. Wyman Duggan.
"This project would distribute 130,000 nutritional, hot cooked meals and packaged foods annually to serve homeless and low-income persons in the Jacksonville area. For 117 years, the Clara White Mission has addressed food access and food insecurity. In addition, the program has been addressing hunger relief during COVID-19. The primary goal of the food and meal program is to intervene where there is limited or lack of access to cooked and non-perishable food," read the Senate version of the Clara White Mission Daily Feeding Program for the Homeless and Low Income request.
DeSantis axed a $250,000 appropriation for Flagler College's perennial ask, the Hotel Ponce de Leon Preservation and Restoration. That request was a third of the $750,000 for the same project approved by the Legislature and vetoed by DeSantis in 2020. Sen. Travis Hutson and Rep. Cyndi Stevenson carried that one.
Stevenson was upbeat despite the denial.
"The Governor's Office was good enough to call. We had a great year overall," the St. Johns County Republican said.
Sen. Hutson's ask for $50,000 for the St. Johns Schools Classroom to Careers/Flagships program, which was intended to train heavy equipment operators, was vetoed also.
Jacksonville Beach was slated also to get $150,000 for license plate readers, but DeSantis vetoed that, along with requests from other cities for similar programs. Sen. Aaron Bean and Rep. Cord Byrd had carried that local ask.
While the city of Jacksonville had significant wins, including the $6 million from the state for septic tank phaseout that was its only official ask, legislators clearly didn't get everything they wanted this year.
But Jacksonville Mayor Lenny Curry was happy enough.
I'm grateful to Gov. @RonDeSantisFL, Rep. @WymanDuggan, Sen. @AaronPBean & members of the Duval Delegation for supporting our septic tank phaseout efforts in the state budget for the Beverly Hills neighborhood, fulfilling a commitment we made in 2016.

— Lenny Curry (@lennycurry) June 2, 2021