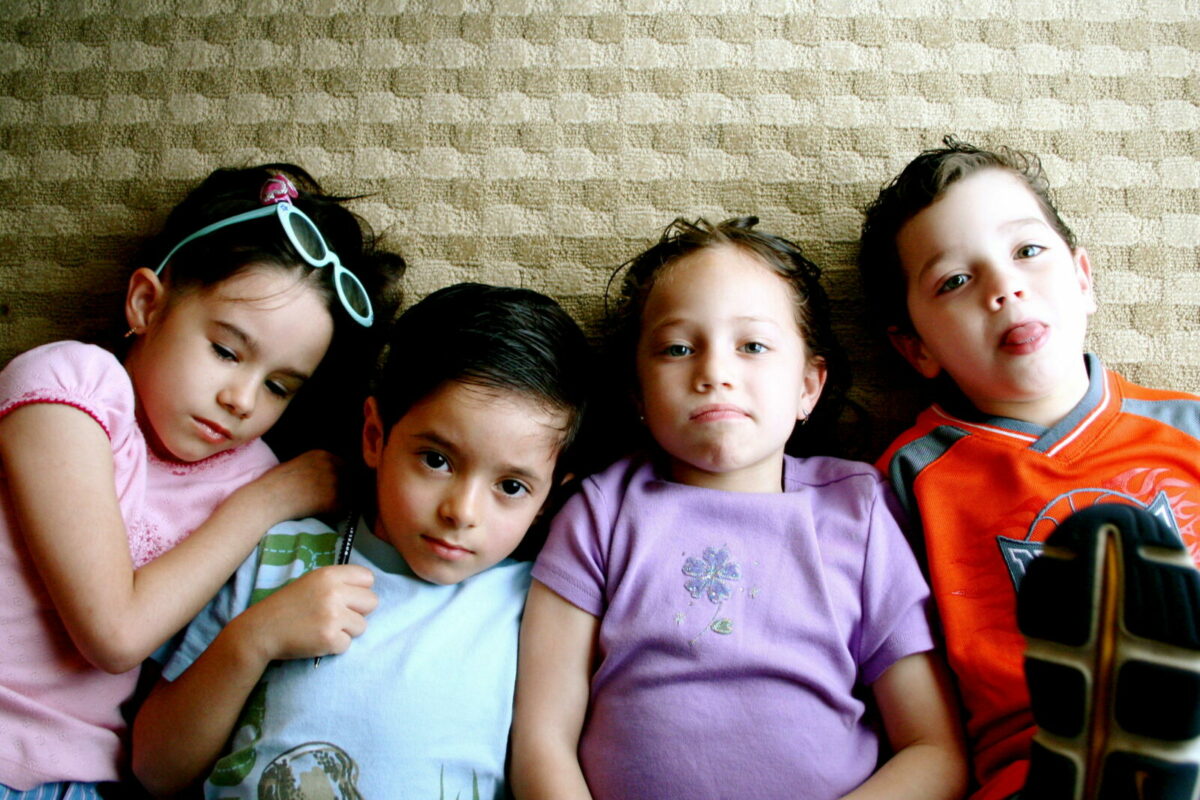 The measure was a priority of the Senate President, who was adopted as a child.
Gov. Ron DeSantis has signed proposals to improve the state's child welfare system and help children find permanent homes more quickly.
Two measures are among a flurry of bill signings the Governor issued Tuesday.
The first proposal (SB 80), carried by Sen. Jason Brodeur and Rep. Demi Busatta Cabrera, both Republicans, would prioritize finding children a permanent place to call home, particularly before they turn 18. The second measure (SB 96), carried by Senate Minority Leader Lauren Book and Republican Rep. Thad Altman, would improve reporting standards in the case of abuse and neglect.
Finding a family for those children is a priority for Brodeur and Senate President Wilton Simpson, who were both adopted as kids.
"We know the earlier in life we can give a child a permanent living situation, the better off that child will be in the long run," Simpson, a Trilby Republican, said. "Government is a horrible parent, and childhood is way too short for any kid to spend years waiting in limbo bouncing from home to home."
Brodeur and Busatta Cabrera's bill outlines the state's preferred order for where a child should be housed, with priority given to a setting that is most like home.
If possible, a child should first be placed with a non-offending parent, according to the bill. Next, in order of preference, comes a relative caregiver, an adoptive parent of the child's sibling, fictive kin such as past caregivers who have developed a close relationship with the child, licensed foster care, and then group or congregate care.
Siblings should also be placed together if possible and in the children's best interest, the legislation adds.
"Our goal is to reduce the trauma children face when they are moved, sometimes abruptly, from one out-of-home placement to another," Brodeur said. "These are vulnerable young children who have been neglected or abused and we want to make sure they have the stability of a safe, permanent living situation as soon as possible. While reuniting children with members of their biological family is always a priority, it should not be a focus that excludes other equally important relationships the child has developed. These are sensitive and difficult issues. Government is having to step in because for any number of reasons a parent has fallen short of their responsibility to care for a child. This legislation will make a huge difference for so many children, and I am grateful to Governor DeSantis for signing this good bill into law today."
The bill also has a scaled-back version of Brodeur's vision for the personnel involved in deciding whether to transfer a child from one caregiver to another. Initially, Brodeur wanted mental health counselors involved in every multidisciplinary team, but the Senator says that would have exploded the Department of Children and Families' budget.
The bill would also require "FACE sheets" in children's files detailing the web of relationships with adults and other foster care children they have made throughout their time in the system.
The multidisciplinary team would include the child, family and others considered important to the child, current caregivers, the child's case manager, a Department of Children and Families representative, and a community-based care representative. If necessary to meet the team's goals, they can also invite a Children's Medical Services representative, a guardian ad litem, a school representative, a therapist, a mental health professional, or a community service provider.
"All too often people with the best of intentions get so caught up in finding the perfect situation for a child that we pass up a really good home where the child will be loved and cared for," Simpson said. "This great legislation provides a more thoughtful framework for how we make decisions about where a child is going to live, recognizing that in some cases consistency and the depth of relationships developed in out-of-home care count more than biology."