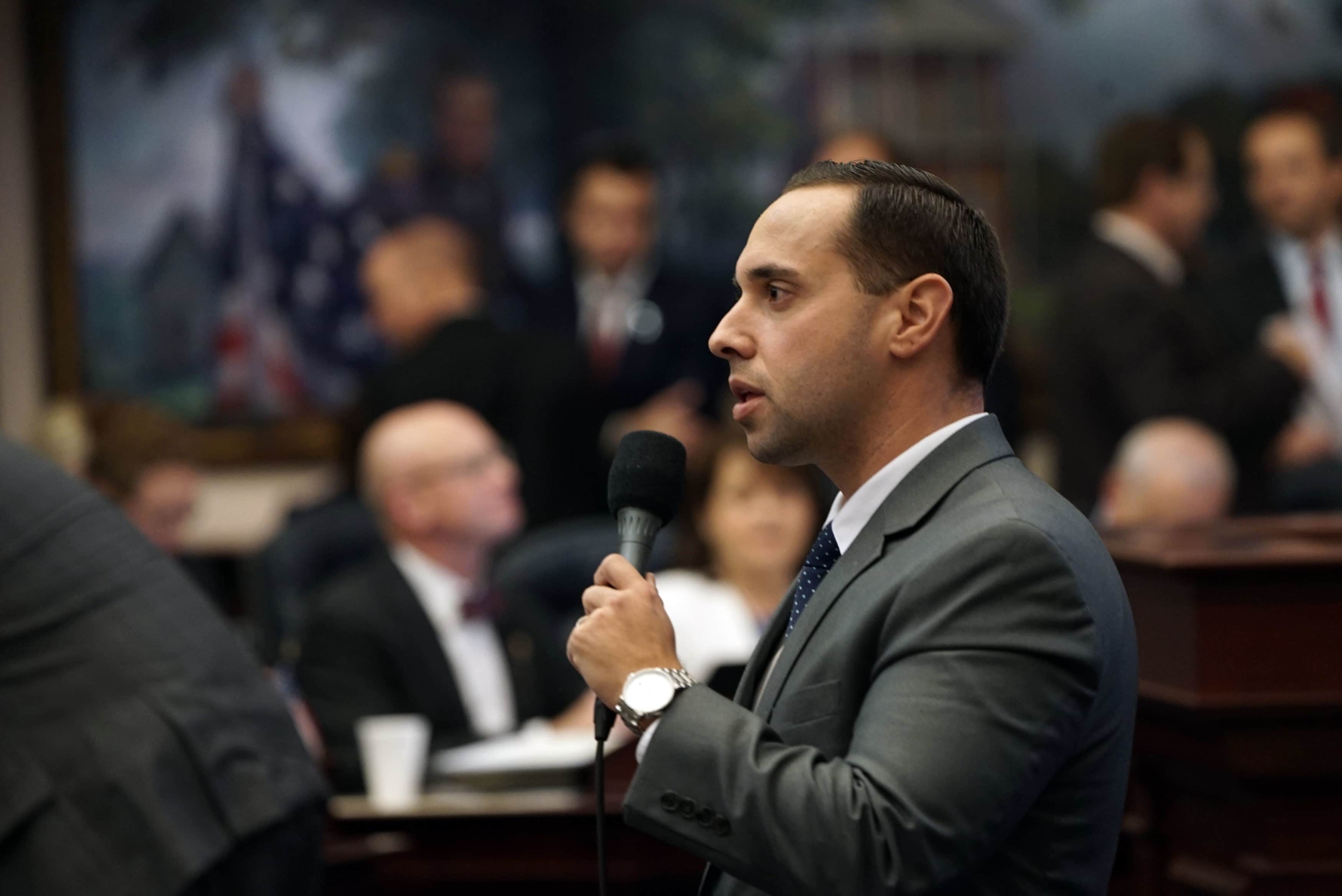 Construction and real estate businesses gave most to Avila, while Valdes got only individual donations, setting a stark contrast between their campaigns.
So far, the battle over Miami-Dade Commission District 6 has been a tale of two campaigns, with Florida House Speaker Pro Tempore Bryan Avila gaining significant corporate and party contributions, while his opponent, independent Ibis Valdés, courts (almost exclusively) grassroots donors.
With all the political currency that comes from serving four consecutive terms in the Florida House, Avila entered the race in June to succeed term-limited Rebeca Sosa on the nonpartisan county board with significantly more capital to spend than Valdés.
State and county records show the Republican former House Speaker sitting on $718,378 some 15 months from the 2022 election. That includes a $106,257 gain by his campaign and $25,500 added to his political committee, Fighting for Florida's Families, last month.
His donors skewed heavily conservative and included PCs run by fellow Rep. Daniel Perez, former Florida Lt. Gov. Carlos Lopez-Cantera and Anthony Rodriguez, another state Representative who is running for the Miami-Dade Commission seat now that term-limited Javier Souto now occupies.
Construction and real estate businesses donated most to Avila's campaign. Miami-based development and property holding company Florida East Coast Industries, which owns intercity rail company Brightline, was the largest single donor in the sector, with $8,000.
Other big givers included Virginia-headquartered building material company Titan America, Orlando-based general contractor PSA Management, Halley Engineering, PSA Management, Flagler Construction and Pinecrest Mayor Joseph Corradino's construction oversight and community services firm, The Corradino Group.
Powerhouse Miami lobbyist Ron Book and his wife, retired chocolate retailer Pat Book, gave Avila $9,000. Book's clients include Coca-Cola, Gannett Media Group, Hard Rock Stadium, several South Florida municipalities and 1-800-Contacts, which gave Avila $2,500 in March.
Avila's biggest expenditure for the month, $10,000, went to the Republican Party of Miami-Dade. The group's chairman is the Miami-Dade Commissioner and former state Sen. René García, a frequent ally of Avila's in the Legislature on bills concerning Miami-Dade.
Valdés, a business consultant in private life, raised $24,096 in June with the help of a $15,000 self-loan. The remainder of her budget so far comprises individual donations of $10 to $1,000 apiece. Of 75 contributions from individuals with a range of professional backgrounds — including lawyers, accountants, Realtors, writers, software engineers, and one person who listed their job as "clown" — the average donation was $121.
Nearly a third of her donors listed out-of-state addresses, mostly from California and Massachusetts.
Candidates and Political Committees faced a Monday deadline to report all financial activity through June 30.