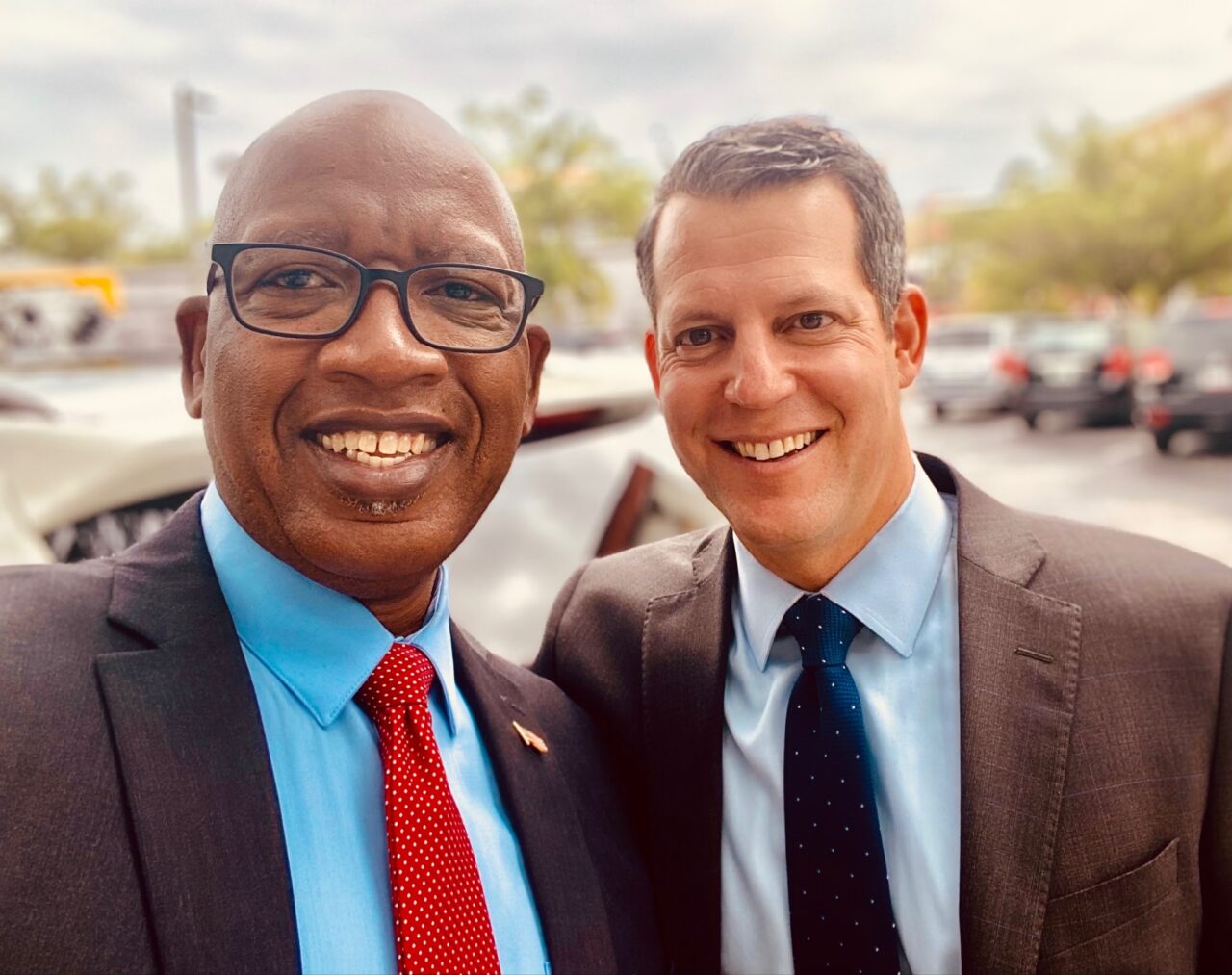 The progressive-minded state attorney is known for championing criminal justice reform.
St. Petersburg mayoral candidate Ken Welch landed another high-profile local endorsement Thursday as the Municipal Primary Election quickly approaches, this time from Hillsborough County State Attorney Andrew Warren.
Warren, who has served as state attorney since 2016, is a rising progressive leader in Tampa Bay. The state attorney rose to No. 16 on the list of Tampa Bay's most powerful politicians this year, a Florida Politics rundown chosen by some of the region's top political insiders.
Since his initial election, Warren has implemented a series of reforms, including prioritizing the prosecution of violent crime, serious fraud, and serial recidivism to keep dangerous individuals out of neighborhoods.
"Although I work on the other side of the Bay, when it comes to keeping our neighborhoods safe, crime doesn't stop at the county lines. We are one connected Tampa Bay Community. That's why I'm proud to endorse Ken Welch as the next Mayor of St. Petersburg," Warren said in a statement. "Ken is going to make a great partner as we advance our mission of public safety, fairness and justice for all of Tampa Bay."
Warren credited his endorsement to Welch's work on the Pinellas County Commission to implement body cameras and develop alternatives to prison for low level offenders.
"He has support from across the political spectrum and has the judgment and experience to build a safer, stronger St. Pete," Warren continued in the statement. "He's worked to build safe and connected communities while earning trust of the residents. He knows the importance of supporting law enforcement and holding them accountable."
Welch has raked in a slew of endorsements in the past few weeks, including from the city's LGBTQ community, local faith leaders and the Tampa Bay Times Editorial Board.
"Andrew is one of the most thoughtful, creative, and effective State Attorney's in our entire State," Welch said in a statement. "He's a powerful advocate for accountable policing and his work has made our community safer. I'm proud to have his support as a partner in progress moving forward."
Welch has grown his lead in the St. Petersburg Mayor's race to nearly 6 percentage points in the latest poll, with nearly 31% support. St. Pete City Council member Robert Blackmon trails with just over 25% support, followed by City Council member Darden Rice at 16%.