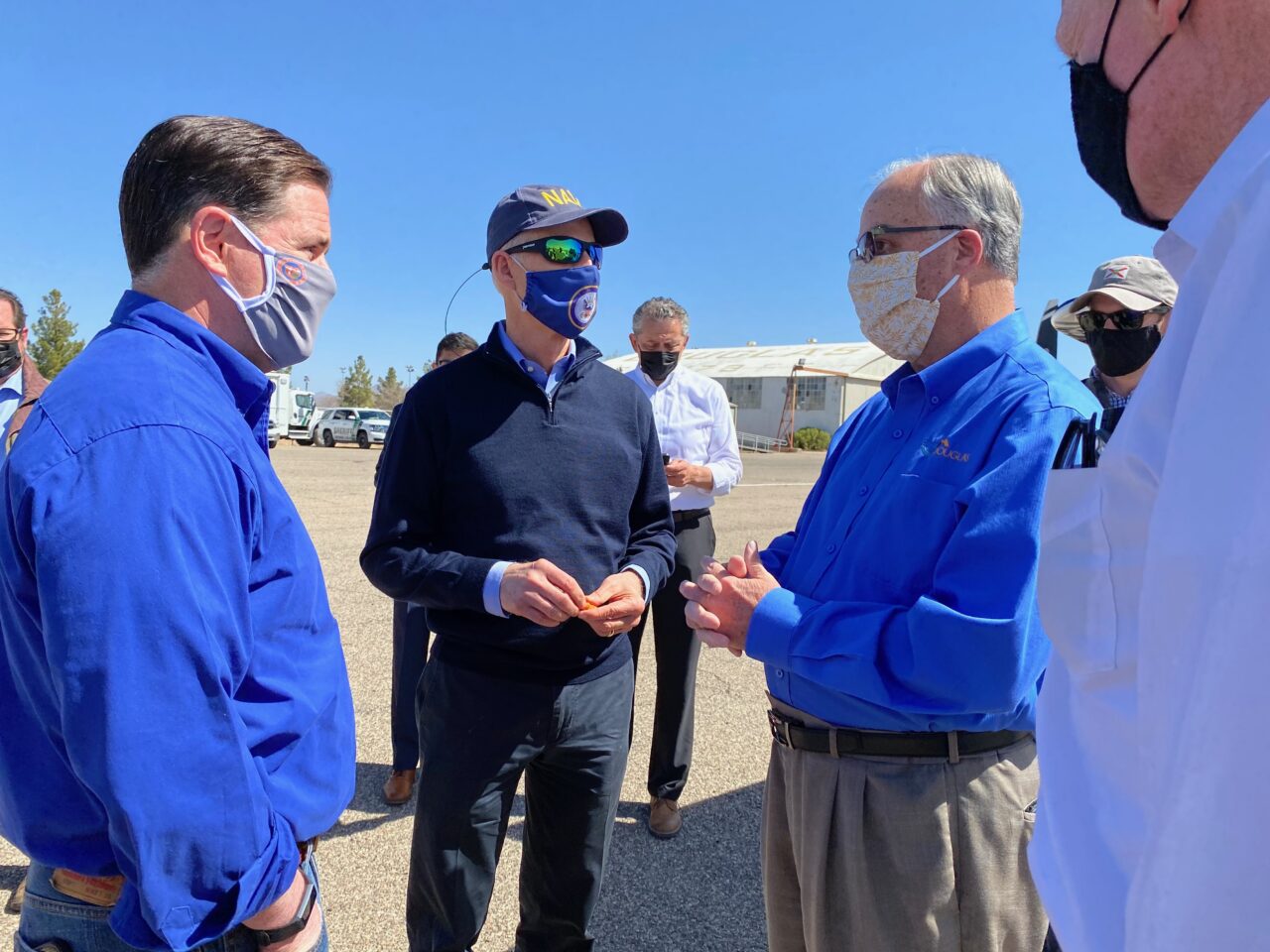 Scott claims Florida's fentanyl flood is Joe Biden's fault.
U.S. Sen. Rick Scott redoubled his critiques of Joe Biden's border policy Monday, saying it allowed "savage cartels" to flood Florida streets with illegal narcotics.
"Law enforcement in Florida is seeing more and more dangerous drugs in our communities hurting families because of the savage cartels having free reign (sic) at the border," Scott said in a statement from his Senate office.
"Every state is a border state," Scott contended. "I have been hearing from sheriffs across Florida about how this crisis is hurting our families. According to U.S. Customs and Border Protection data, there has been over double the amount of fentanyl smuggled across our border compared to all of last year — killing thousands of Americans — and the year isn't even over."
For Scott, this continues tough rhetoric on the border crisis. Fentanyl has been a recurrent concern, and he has been willing to attack Biden repeatedly, sometimes personally, on so-called "open borders."
"I don't know how Joe Biden gets up in the morning and looks in the mirror and says to himself, 'I'm OK with more fentanyl coming into this country that's going to impact a family'. I mean, he's had a family that's actually dealt with drug abuse," the Senator said during a June Fox News interview, presumably referring to the President's son, Hunter Biden, whose challenges have been documented.
Back then, the Senator also said law enforcement in the Sunshine State had told him that an "unbelievable increase" in fentanyl was presenting deep challenges.
"So in my state what you're seeing, is you're seeing, you talk to our law enforcement and our sheriffs, they'll say there's an unbelievable increase in fentanyl, and the amount of fentanyl overdoses that have happened since Joe Biden got elected. Their belief is it's fentanyl coming across the southern border because it's completely open now," Scott contended.
Scott later added that "in a state like Florida, what you're seeing is individuals coming in who have never been vetted, which is not right, or the drugs coming across, which is causing law enforcement to change how they allocate their resources."
Gov. Ron DeSantis sent law enforcement to the southern border to help deal with illegal entries, and in a press conference in Del Rio, Texas, the Governor contended many apprehended by Florida officials were bound for the Sunshine State.
"Seventy percent of the people they have interdicted said their ultimate destination is the state of Florida," DeSantis said. "This is something that every time there's a wave across that border, I'm not saying it's 70% in every single part of the border, but for here, it's the majority."
The state has increased emphasis since, with actions last week. Attorney General Ashley Moody's office filed a lawsuit against the Biden administration over its enforcement of immigration laws. DeSantis, meanwhile, issued an executive order barring state agencies from helping to resettle undocumented border crossers.
DeSantis has warned about fentanyl also, tweeting in July: "In the last month alone, 1,050 lbs. of the deadly narcotic fentanyl was seized at the southwest border. This is enough to kill 72% of the U.S. population. 27 times more fentanyl was seized in June 2021 compared to June 2018."
___
Florida Politics' Capitol Correspondent Renzo Downey contributed to this report.