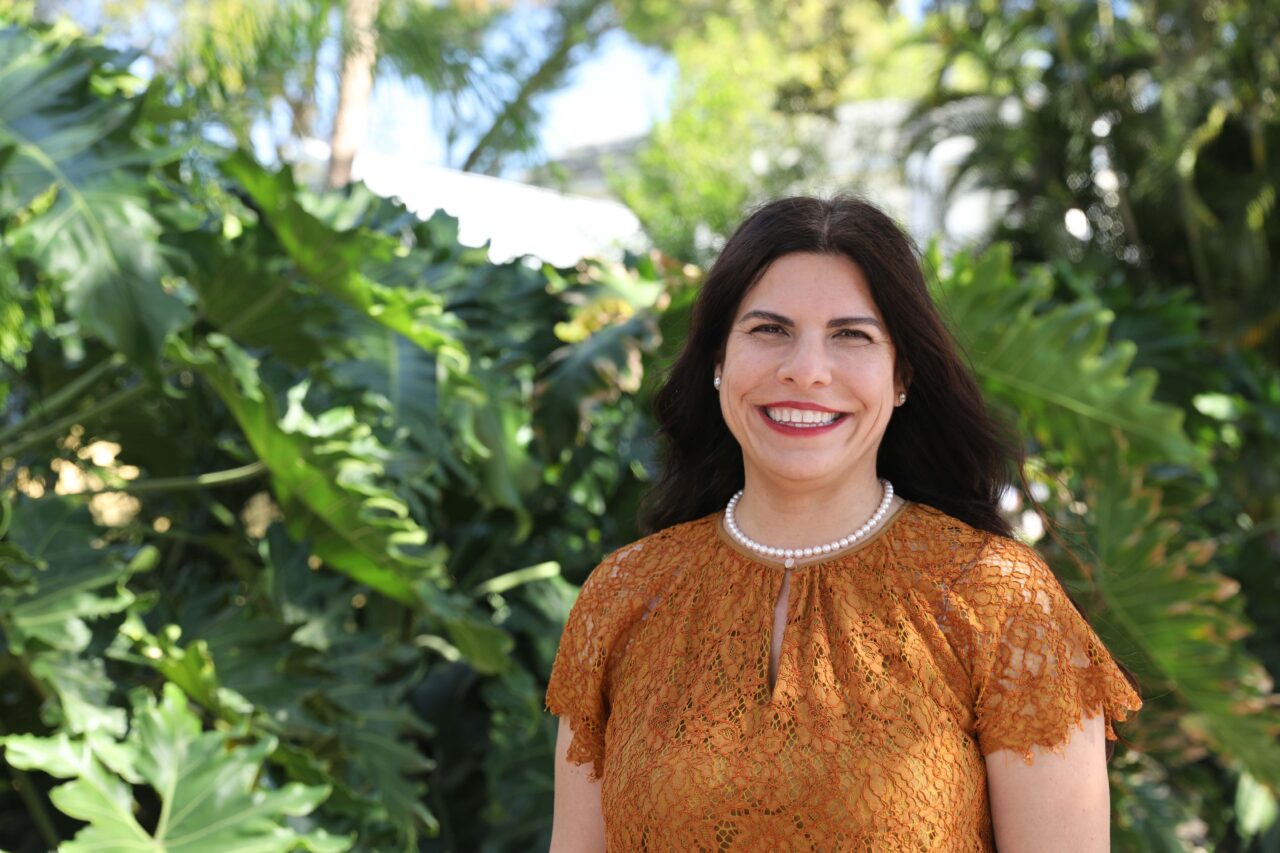 Lisett Hanewicz now has the support of more than half of St. Pete City Council.
More than half of the sitting St. Petersburg City Council has made it clear who they want to replace Darden Rice in District 4 — Lisett Hanewicz.
Hanewicz secured an endorsement Monday from Council Chair Ed Montanari. She previously landed endorsements from Brandi Gabbard, Gina Driscoll and Amy Foster. Rice, the current District 4 representative who has reached term limits, also endorsed Hanewicz. With the latest nod, five of the eight current members have now offered their support. Incumbent Mayor Rick Kriseman is also backing Hanewicz.
Much of the previously quiet District 4 campaign has become focused on candidate positions regarding unions and first responders. The race saw a jolt of excitement in recent weeks after Hanewicz's opponent, Tom Mullins, released a mailer seeming to attack first responders and their unions, along with Hanewicz for supporting them.
"My opponent is backed by multiple far-left interest groups and the usual group of public employee unions, who are simply looking for a candidate willing to throw taxpayers under the bus," the mailer read.
Police and fire unions, as well as Hanewicz, were quick to slam Mullins.
In an emailed statement Monday, Montanari said Hanewicz's support for — and by — police and fire unions is why he's backing her.
"Public safety is the first duty of every city, and our Police and Firefighters are on the front lines every day to protect and serve all of us in St. Petersburg," he said. Our first responders back Lisset, and I do too. On housing, finance, infrastructure, the environment, and protecting our quality of life, Lisset is ready to serve. She will make St. Petersburg an even better place for all people. She has my full support."
Though Council seats are nonpartisan, Mullins is running as a fiscal conservative while Hanewicz is more ideologically aligned with the left-leaning Rice. Montanari is a registered Republican. St. Pete is a city that tends to elect more Democrats, but Mullins leads in the latest polling numbers. But it's not by much and most polled voters are still undecided.
Nearly 21% of respondents said they would vote for Mullins while 19% said they want Hanewicz in the seat. However, 60% of voters remain undecided.
Mullins also took the fundraising lead from Hanewicz by pumping $40,000 of his own cash into the campaign. Mullins, a Raymond James executive, has raised $106,455 so far while Hanewicz has raised $99,909. He, however, has put more than $90,000 of his own money into the campaign. Hanewicz, a former prosecutor, has self financed $5,500.
Voters have until the Nov. 2 General Election to decide which of the two will sit on St. Pete's City Council for the next four years. Mail ballots for the race, as well as other even numbered districts, a Special Election in District 1 and the Mayor's race, have already gone out.